Battle Mage Secrets: Gimmie the Odds!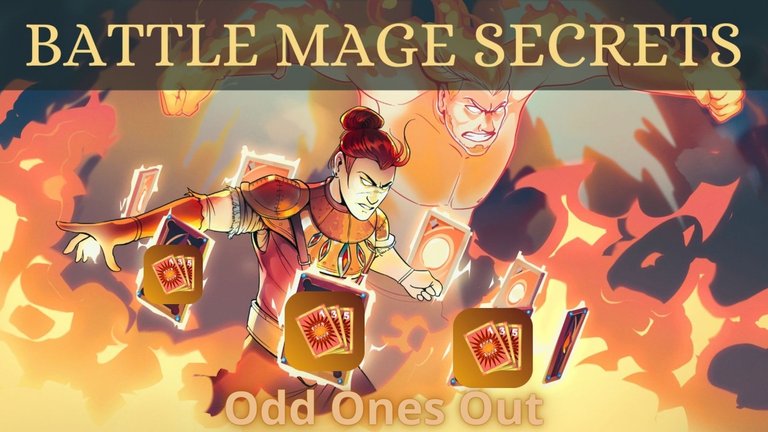 Hello dear Hive and Splinterlands community and welcome to another Cantfoldaces blog post about the Weekly Battle Mage Secrets.
Unlike usual, I'll be presenting an interesting battle that happened in my Brawls Battles with our Ruleset theme of the week:
Odd Ones Out
Icon

Description

Only units with odd mana costs may be used

Summoners are NOT affected by this rule
Nothing much to talk about this Ruleset except the fact that you're limited to Odd Mana Cost Monsters for your picks to enter the battlefield.
Speaking of Team selection, Life, Water and Death provides the most variety of monsters that can be freely used in this ruleset!
A special mention to Sneak and Martyr Monsters that are mostly Odd Mana Monsters and we would witness a more than usual sneak/martyr play!
With this let's jump right into the battle:
This is a battle on my last Brawl Fray featuring the following Rulesets: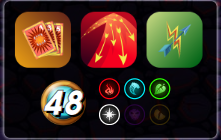 Mana Cap: 48
Fire, Water, Earth, Life Available
Rulesets:

Odd Ones Out
Going the Distance
Fire & Regret
What a crazy combination of Rulesets! Not only we're limited in Mana Cost but also to only Ranged Monsters and adding salt to injury, we're punished for each shot fired because of the Return Fire
It took quite the time to think of a strategy so here's what I did:
Card
Abilities
Description
Conscript
-2 Armor
My bet would be on Fire Team, having the high Mana cap luxury to pick a 6-Mana Brune for the Rust ability to hinder my enemy's defence and my attacks won't be wasted
Close Range
An Amazing Ranged Tank, the only drawback is his high mana cost, it got Close Range, a total of 11 Hit-Points making it Perfect for the 1st position while dealing tons of Damage!
Martyr
We mentionned earlier that we have the Martyr play available, Moreover, we'll use Return Fire to our advantage so that this monsters dies as fast as possible to proc its Broken Ability, buffing both my Close Range Monsters
Close Range
Another Decent Tank with its Armor, Flying and Close Range, putting it in 3rd position for Martyr Buff and taking the Tank place in case Lava Launcher got defeated
Headwinds
High Speed, Decent Damage and most importantly the ability to nerf the upcoming enemy damage with Headwinds
Bloodlust
My only hope is to snowball Sarius with Bloodlust that can offset some of the Return Fire Damage
Martyr
Well another Martyr but this one deals some serious damage!
Round 1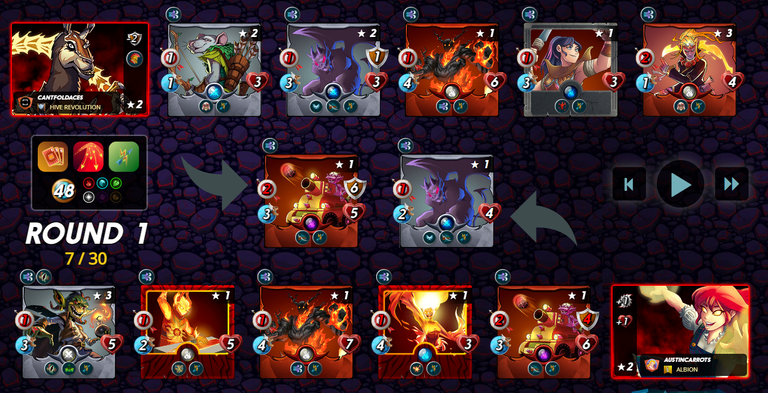 Brune's Rust removed both Gargoya and Flamesmith Armor (making them more vulnerable to the Return Fire) while Reducing Lava Launcher Armor
Headwinds was a major nerf to both Teams! Let's see how it unfolds! and more importantly offset the damage of Recharge Goblin
Round 2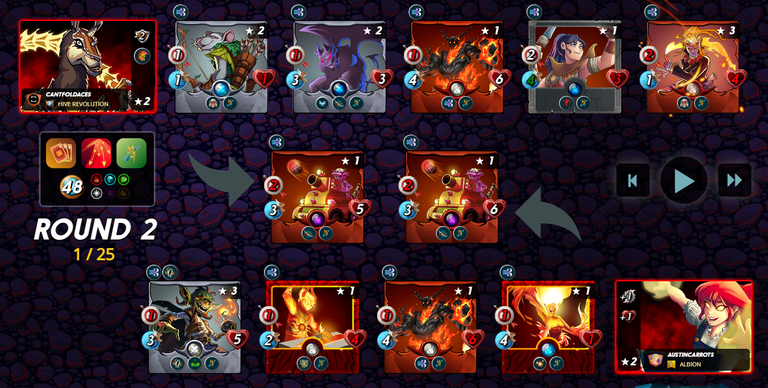 Putting Lava Launcher up front was the play as it tanked all the upcoming damage from the 1st Round
Luckily, it was Sarius who took the kill and proc Bloodlust
Round 3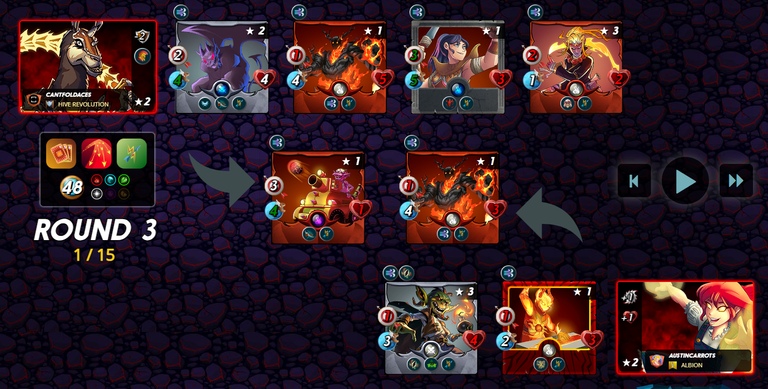 What an action packed round!, It seems Blast has put the enemy in a tight Spot and got it eliminated and Enemy Lava Launcher got eliminated as well
Sarius coming up with another Bloodlust
Luckily the Recharge attack didn't kill My lava Launcher
Just a little more until I take donw Ash Mirage!
Round 4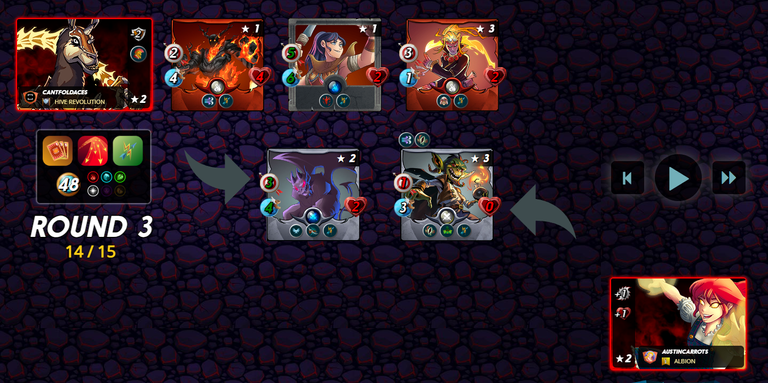 Sarius is on fire! Taking down every emeny down it road!
The battle is wrapped up after Gargoya Devil laid the finishing blow to Goblin Gobson to clinch the VICTORY and a precious W to our Brawls!
Got another awesome Pick-up BUT:

Opponent fled ending up not playing the battle... oh well gotta find another battle :D
Thank you for reading till now and Good luck Have Fun on your Splinterlands Battles!
Cool Dividers are from the Awesome @kyo-gaming design!
Abilities Icons are from @underlock Posts (they are great!)
Make sure to take part in the Weekly battle Mage Secret here
Wanna take part in these exciting Splinterlands battles: Join me here

---
---