Splinterlands Art Contest! // Week 155 // FURIOUS CHICKEN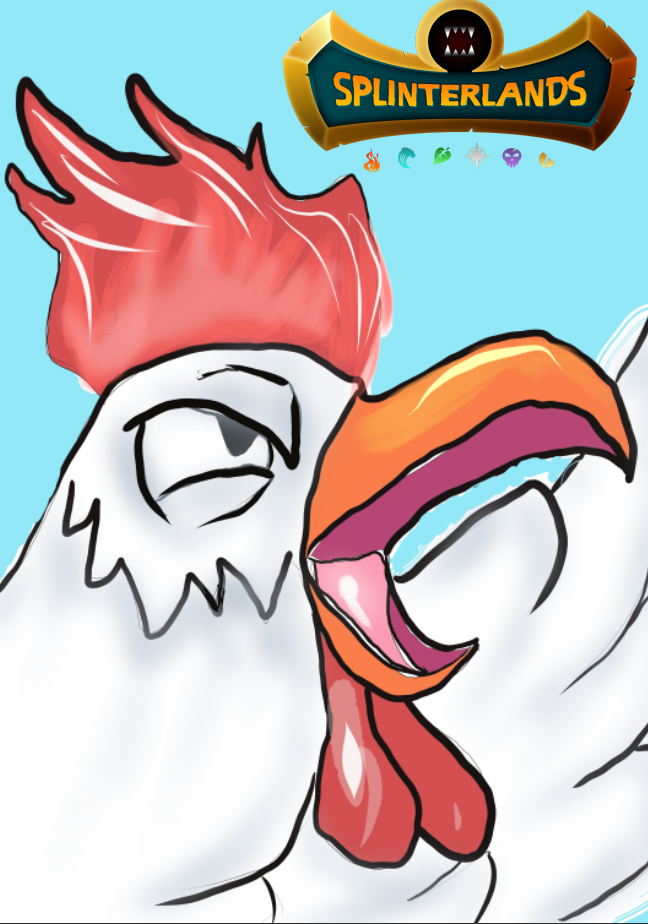 REFERENCE PICTURE :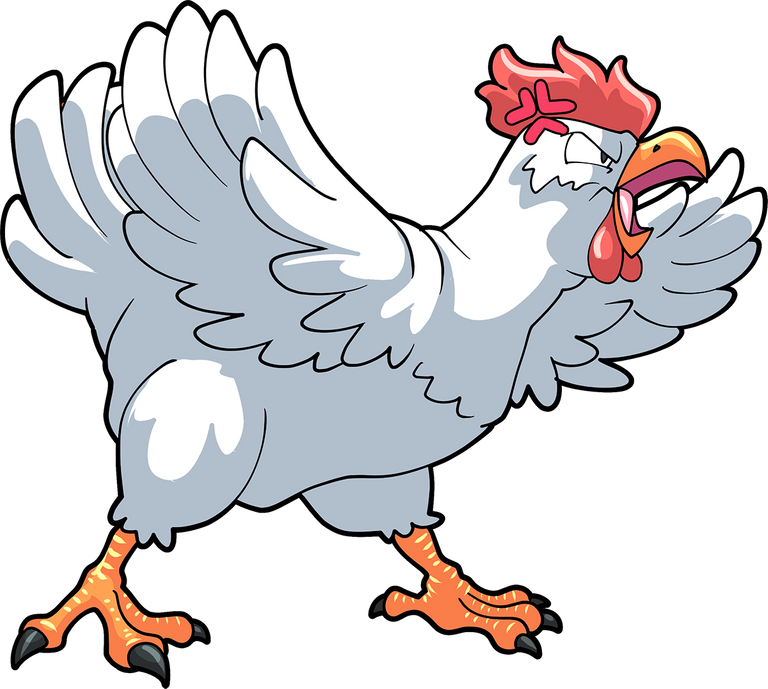 MEDIUM AND SOFTWARE :
Drawing tablet : Huion HS64
Software : Medibang Pro Paint & Canva
STEP BY STEP :
1 .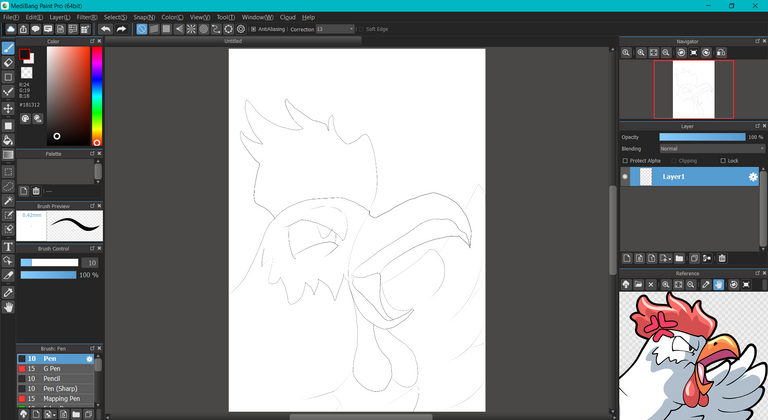 First and foremost, I started with sketch using pen with 10mm thickness.
2 .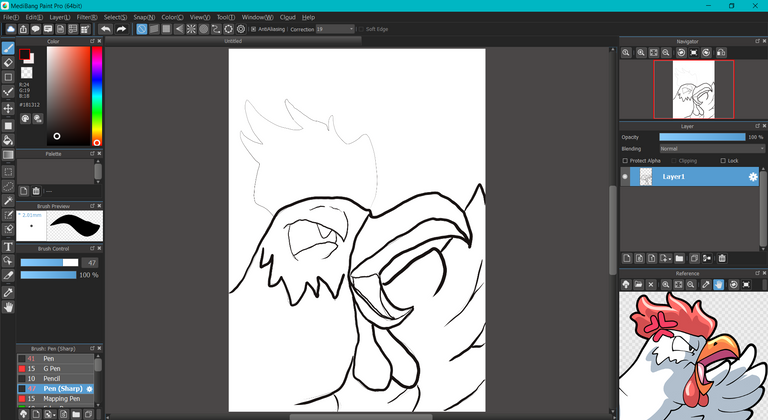 Then I drew thick line to the subject with pen using 41mm thickness. As you can see my line is quit shaky because still lack of training.
3 .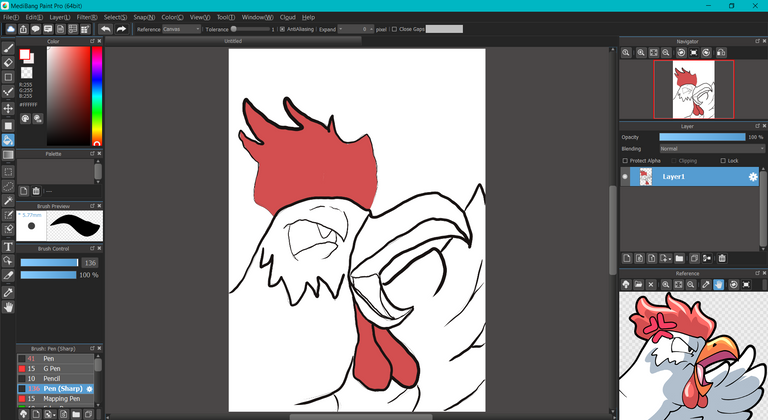 Then I use dropper to match the color of the original illustration and using the color bucket to speed up the painting process.
4 .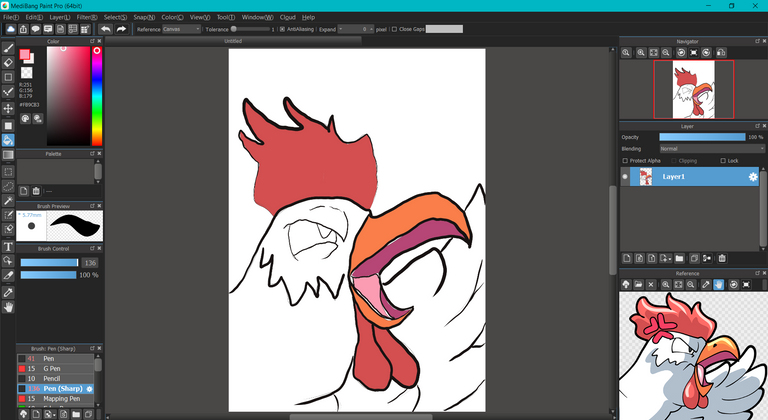 I finish coloring the base color of the subject.
5 .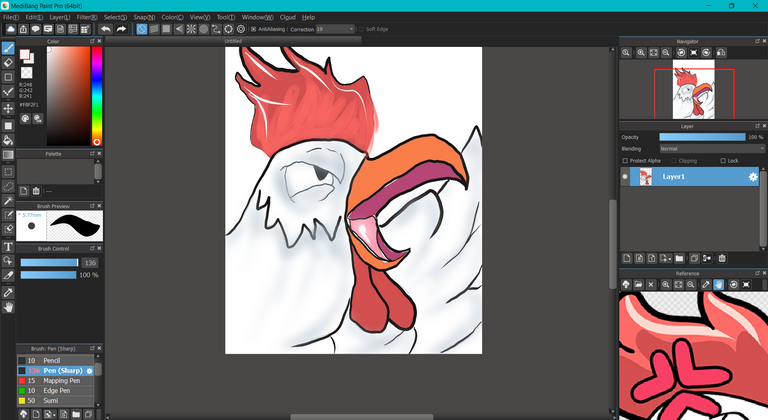 I start to do some base highlight to make seem as layer and I made more highlight to make the more appealing.
6 .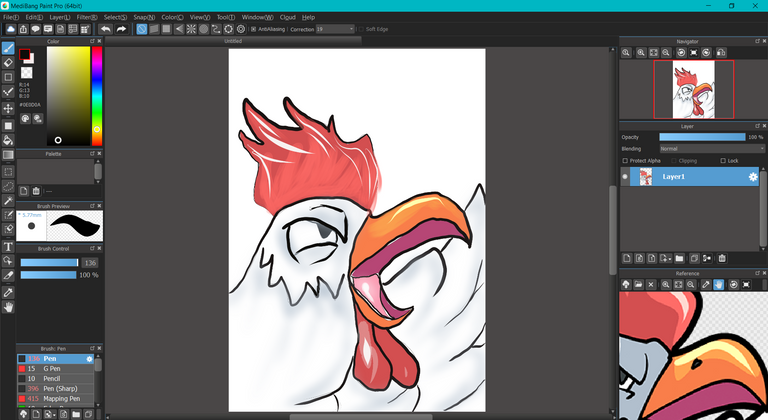 I added more highlight and redraw the eye part because the line seem wash up. I color the background blue because to make it stand out and add the Splinterlands logo at the top right using Canva.
ps: I forget to draw the angry sign. Did not realize until started to write the blog.
---
---