My Three Most Hated Opponent Cards

We all know how to scout your splinterlands oppenent, right? Well this last season there have been some cards that I really hated to see when scouting. I thought I would share three of my least favorite cards to play against, and some ideas on how I handle them if I suspect they will be played.
Scouting 101
Just in case you don't know what I mean by scouting your splinterlands opponent. After you have hit "Battle" and before you hit the "Create Team" button, you have a chance to scout your opponent. This screen allows you to see what cards your opponent has used in the last several matches.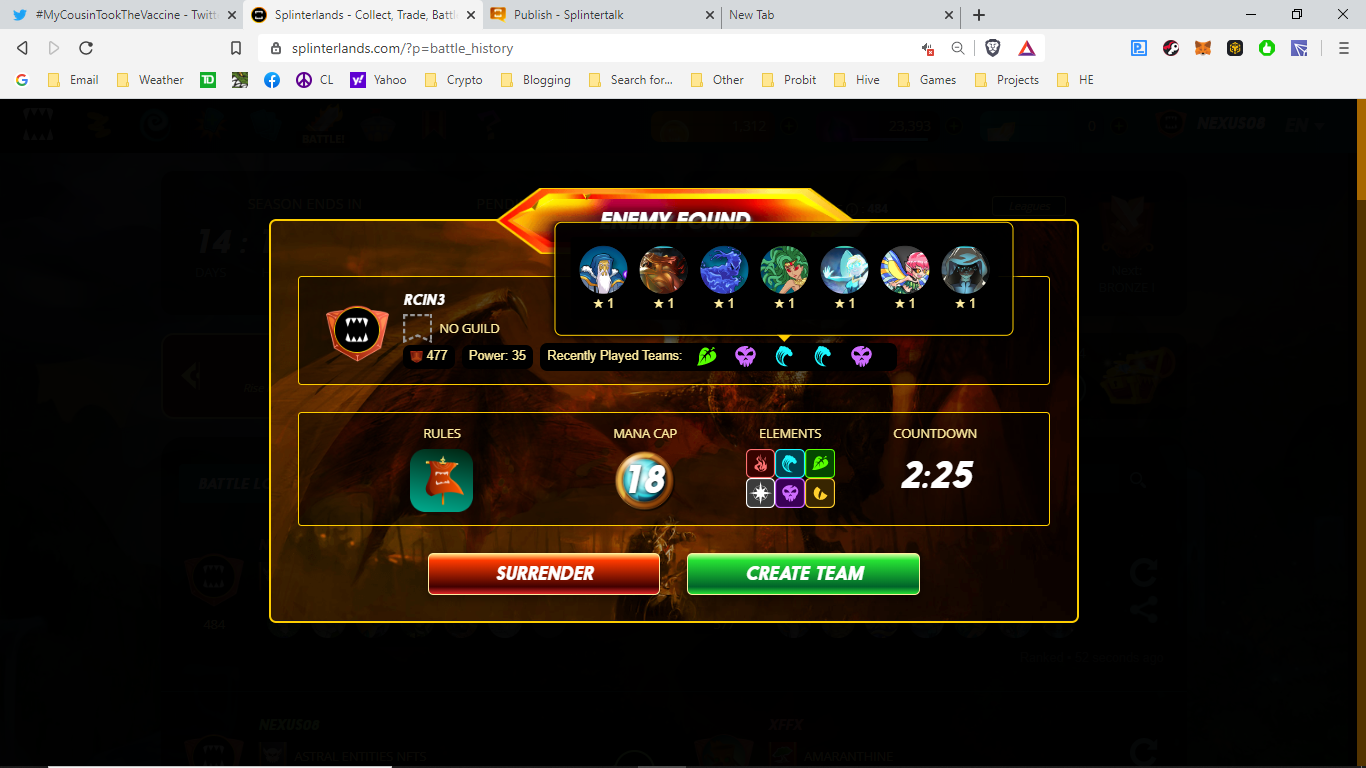 You can quickly see what splinter they have been favoring based on the icons for recently played games. If you cursor over a game icon you can even see exactly what cards they used in that game. Scan those quickly and you can get an idea what the player likes to do and what cards they rely on.
So back to the three cards I most hate.
Mylor Crowling - Earth Summoner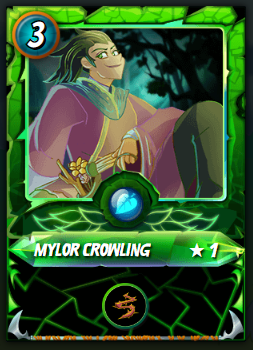 Ok, this summoner isn't really that hard to beat, but it is just a pain in the a$$. A +2 damage automatic retaliate on all melee attacks is almost unballanced in a melee only battle. Since my best deck is heavy melee damage this summoner can turn my strength into a big disadvantage real quick if I go heavy melee against him.
If I suspect he is coming I will counter by going heavy magic or ranged. Earth relies on healing so a monster with affliction can help shut that down too.
The Krackan - Water Tank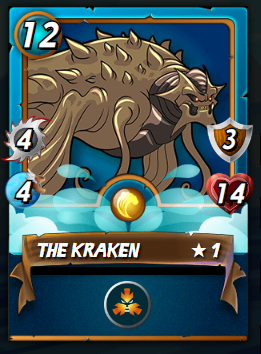 When I see this card in my scouting report I think, "Fudge..." or something along that line. With 4 damage, 14 hp, 3 armor, and Taunt just at level 1, this card is the tank of tanks. Your whole hand is likely going to spend two rounds just trying to get through this guy. Meanwhile your opponent's back line has free operation.
I don't have a great counter to this guy and am interested in your tips in the comments. You do need to stop him from being healed (affliction again) since each heal is good for something like 5 hp per heal. Stuns can also help prevent his heavy damage output, but those are rare at lower levels. My best counter for him is to hope for a low mana game so he can't be played. :)
Yodin Zaku - Fire Summoner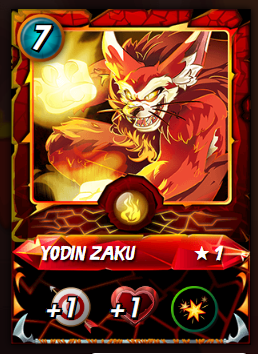 Seems like everyone and their brother has this legendary card now days. All opponent cards have the blast ability. Combined with snipe and opportunity monsters this summoner can take out whole back lines in one round.
Speedy scout, snipe, and sneak can help you take out some of the back line before they can get a shot off. And the less shots they get off the better! I tend to try and put a high HP monster in at 2nd to absorb some of the blasts. Monsters with shield in the second or 3rd position seems to help too. Low hp monsters are much less valuable as they are easily taken out by a blast, so I go with fewer high HP cards rather than lots of lower HP cards.
What Opponent Cards Do You Hate To See?
Drop me a not with the cards you most hate to go up against and how you go about fighting them. Let's share ways to defuse these obnoxious monsters.
---
---