Splinter...tats???
Not gonna lie - I'm pretty pumped to be the first person sporting SplinterInk? SplinterTats?
Whatever you wanna call it - I did it lol
Anyways, check out my homies Scarred Llama Mage and Kron the Undying in a... slightly different format than you're used to seeing :)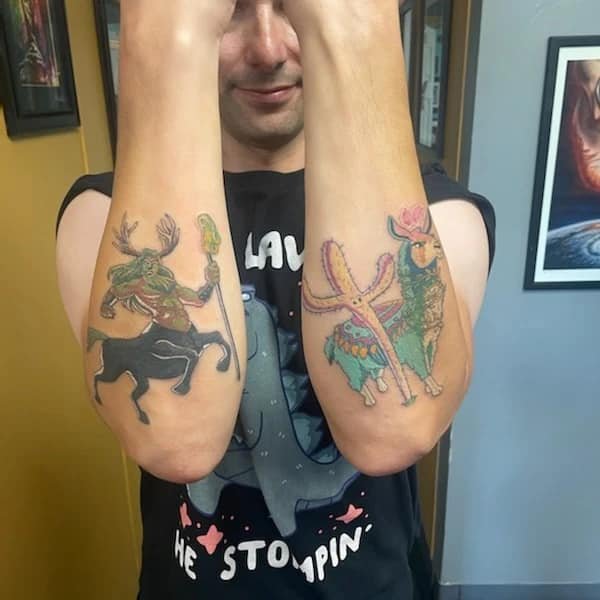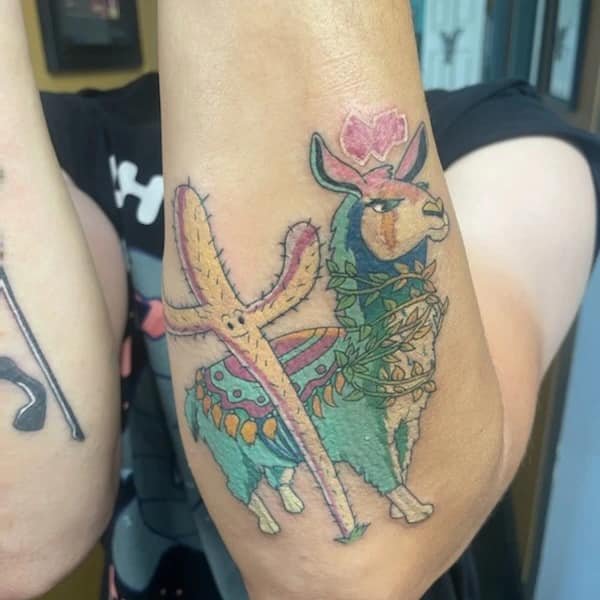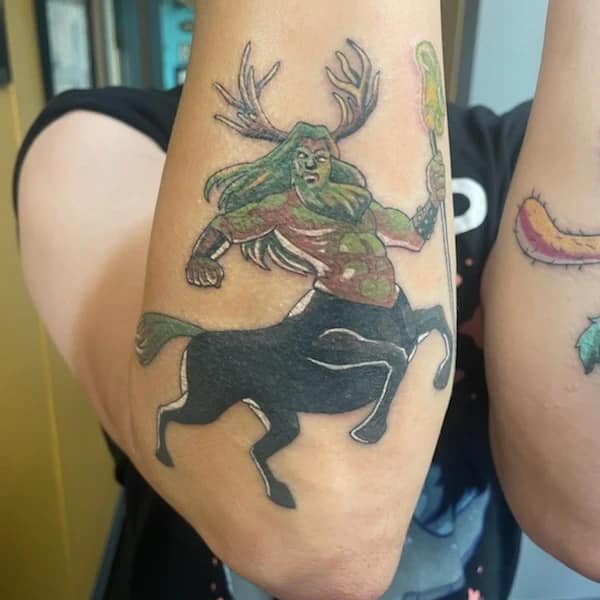 (Yes, I know - some of you think I'm stupid... No, I do not care about your opinion. Voice it if you must.)
They're healing up nicely, almost out of the "scabby, peely, NO PICKY" phase lol (if you have tats, you know what I mean).
Oh and make sure you come join me in-game (yes, I have the IGN Llama-Kron for this specific reason):
https://splinterlands.com?ref=llama-kron
Please feel free to tell me how awesome they are or how stupid I am... either way - leave a comment but more importantly upvote it :P
Cheers,
CaptainDingus aka Llama-Kron ;)
---
---