Splinterlands battle mage secrets | Going the Distance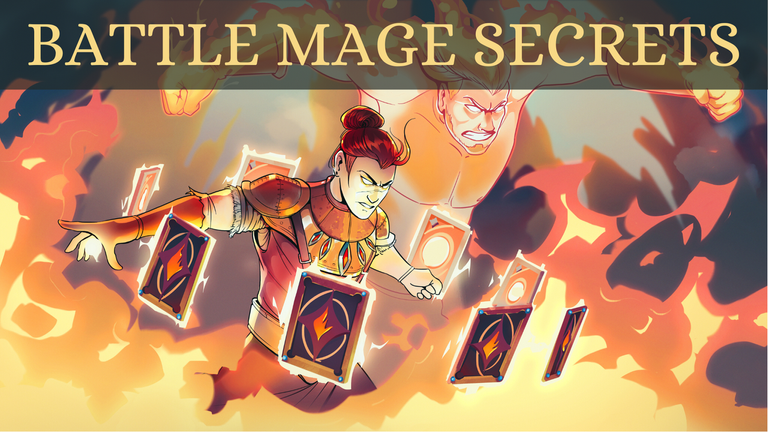 The new weekly Share your Battle Challenge has been replaced by the Baggle Mage Secrets Challenge. The new challenge is no longer about a single card, but about a rule for the battles.
I like this very much, so one has more flexibility what one wants to show. Also, it is important for all newcomers to understand the single rules to be able to understand which cards can work well.
This also helps enormously in the guild brawls to achieve better results.
Click here for my series of articles about the Gladius cards!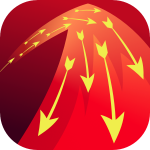 Description:


Only units with ranged attacks may be used.
Consider including units with the Close Range and Return Fire abilities in your lineup.
---
With this rule, only ranged cards can be used. It drastically reduces the available cards. In addition, there is the question of which card goes to the tank position. Usually the ranged fighters on the first position can't attack. Unless they have close range. These cards, or summoners with this ability, become very important in this rule.
However, some other rules become important as well, e.g. Backfire or Return Fire, Headwinds or Explosive Weaponry.
You see there is a lot to consider.
As most of the time, this rule is not the only one, but there are others and the combination can mix the whole thing up.
My match had the following setup: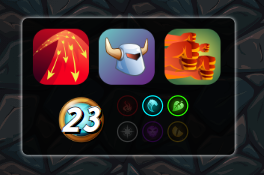 Only Waser and Earth playable, 23 mana, Knock Out and Armored up are the basic conditions for this match. There are not very many options left...

Lineup
Summoner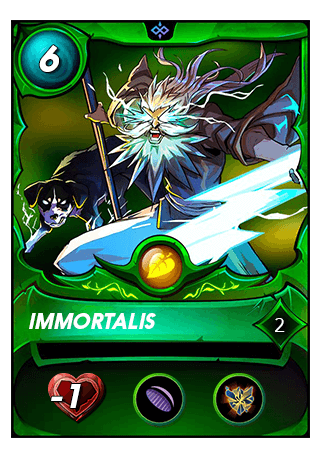 Immortalis has a very crucial ability for this match: Shatter! This allows me to counter Armor Up and a Kelya if necessary. -1 hit point is certainly not a bad thing either.
---
Tank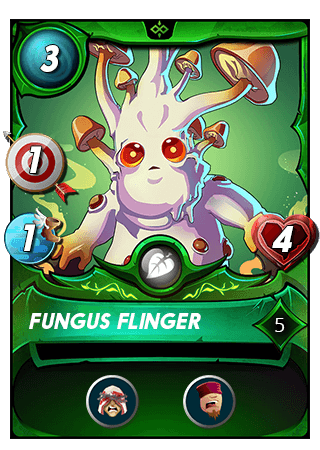 The Fungus Flinger is used on the tank position. It is the necessary sacrifice in my strategy. Besides Martyr it also brings blind and so maybe even one or two hits can be avoided.
---
Position 2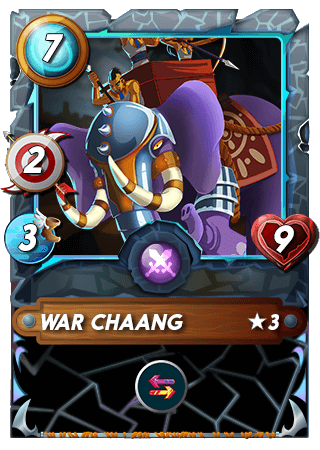 War Chaang comes into play as the offtank. He will probably be the only card with melee attack on the field and can deal out properly buffed by martyr. He also has good stats with 9 hit points and 3 attack speed. As long as he stays on the 2nd position, he can already intervene in the battle with his ranged attack.
---
Position 3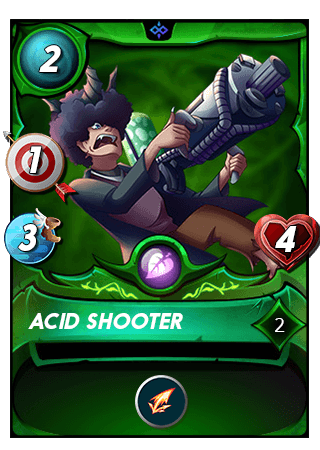 The shooter is a gap filler, for 2 mana we get 4 hit points and 1 damage. Not amazing, but at least.
---
Position 4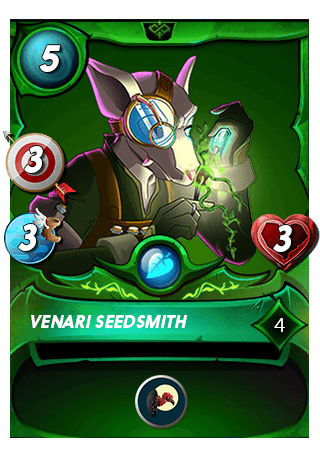 In the last position follows the Seedsmith. He only has 3 hit points, but also 3 ranged damage...we'll gladly take them.

The Battle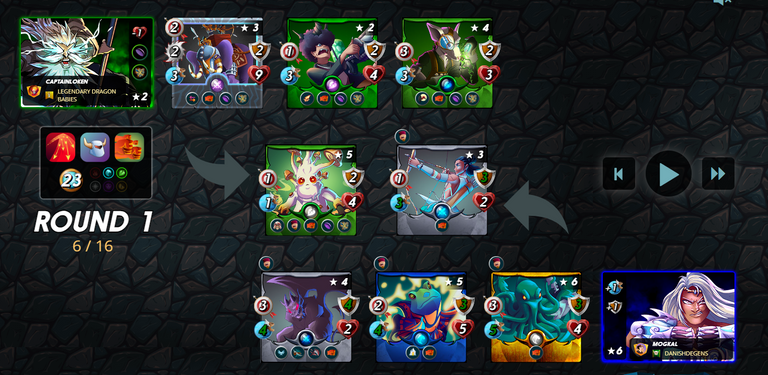 As expected, I get to deal with Kelya, level 6 at that, so Gold League. But the lineup is a bit strange, probably not many cards are available on the account, or it's a weird bot.
---
Shatter works and there were already 2 misses on my opponent. The Devil could become a problem but at the moment it looks good for me.
---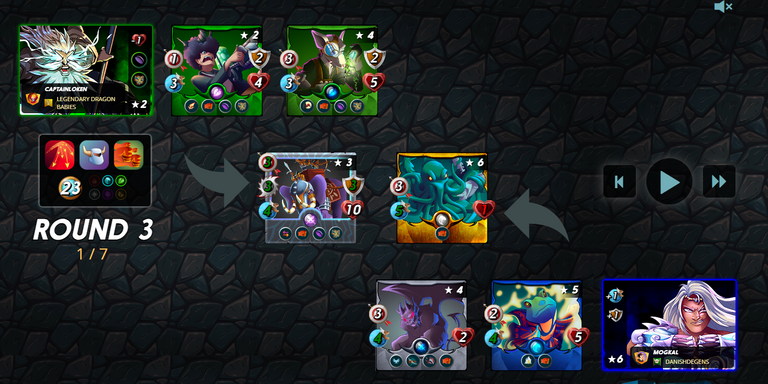 The mushroom is no more and my War Chaang has been buffed by Martyr. Now only too many missed attacks can stop me...
---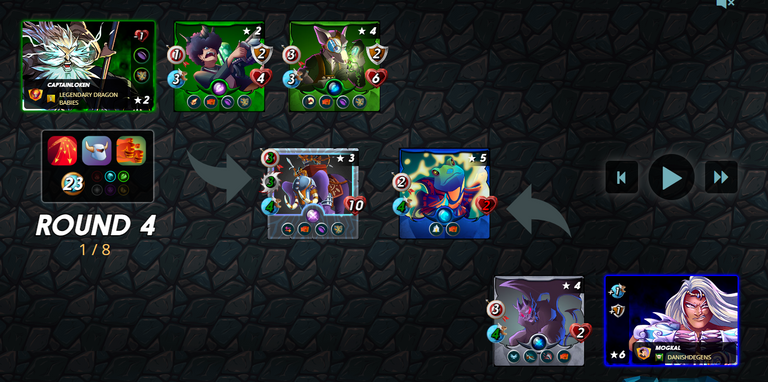 This match is already decided. My lineup was superior in every way... even a level advantage with the Summoner doesn't help.
---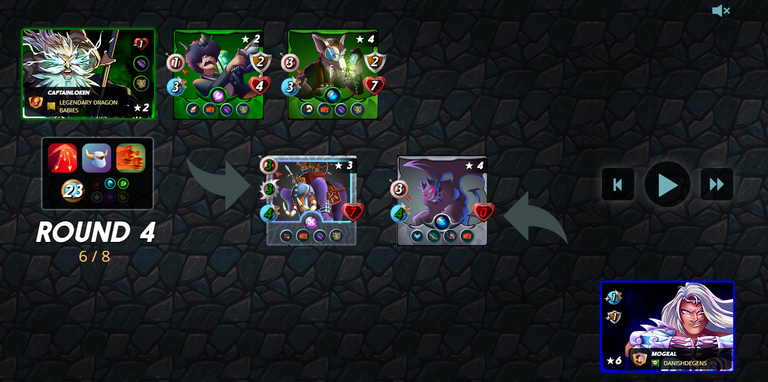 GG!
---
Summary
Sometimes the bots are very easy to beat. In this match that was the case. For the water team, there would have been many strong cards in this specific matchup. Especially since there was a level advantage with the Summoner.
I like the going Distance rule, it brings other cards into focus.
You can clearly see from my lineup how important it is to react to certain rules directly. I did this with Shatter, neutralizing the effect of Armor Up and Kelya. Of course, that doesn't always work out so well, but it's often a good approach.
See you soon on the battlefield!
---
The fight in full length is available here!


New to Splinterlands? Register with my affiliate link!

Pictures
Splinterlands.com
Splintercards.com
pixabay.com
Translation
@captainloken
---
---