Chicken/Ooze Combo....with a side of fries.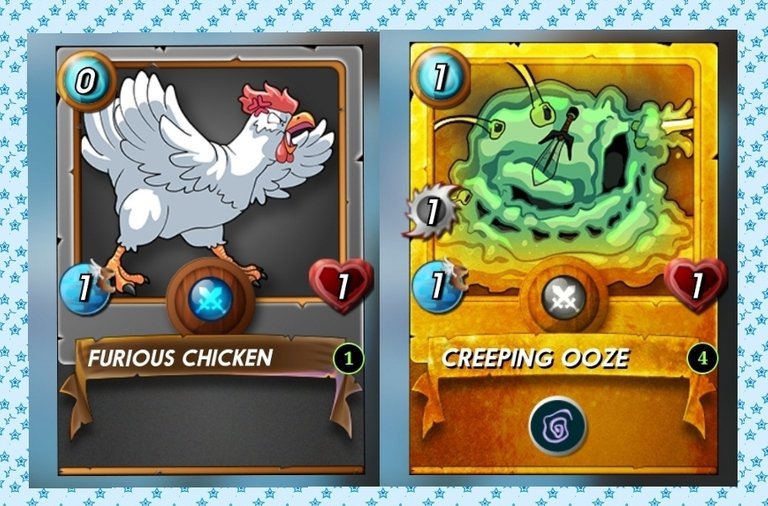 As a relatively newer player on the scenes, i thought i would mention 2 cards that really helped me to grind up the ladder
Creeping Ooze and the Furious Chicken.
On lower mana battles (30 and under), sometimes you have space to fit just 1 more card. Depending on the situation, i have found both of these to be quite useful. By putting the chicken as 1st, or maybe even last, it can absorb an attack or two. The ooze, i believe has a slow down effect too where it drops opponents speed by 1 so thats pretty cool 2.
The chicken really has risen in price. Saw a post saying was 2 bucks months ago, now maybe 20 or above it seems.
A thanks to @rentmoney and @libertcrypto27 for getting me excited to contribute a post to the community of badasses.
Many badasses around here, im just trying to join the fun.
A whats up to @xplosive and @hojak as well. Keep beastin.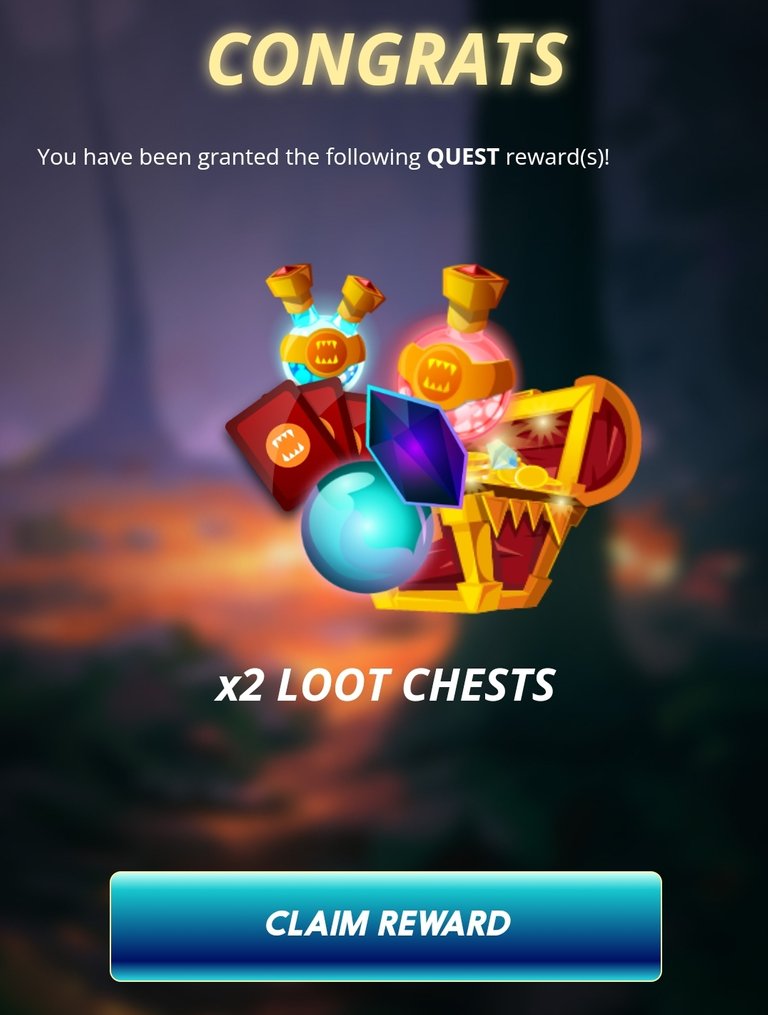 1st time getting 2 loot rewards actually. Im now in silver league.
Hope everyone is doing well. Hive price is beasting, trying to hold the 1 dollar mark as we speak.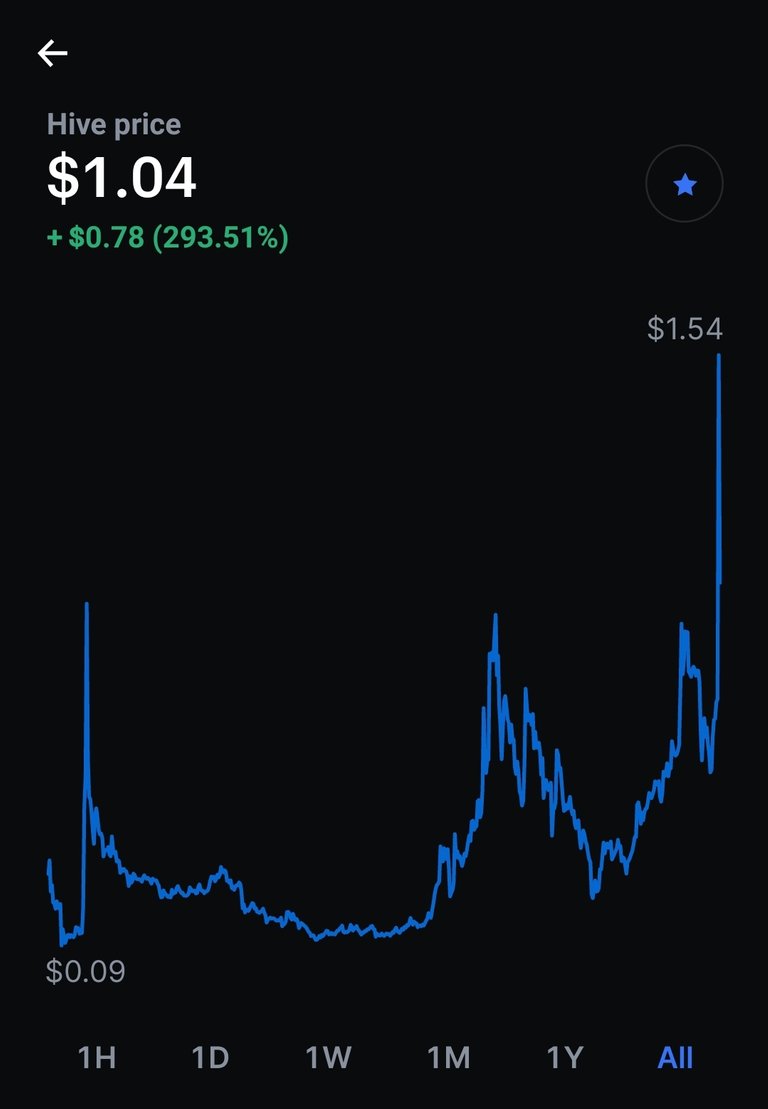 ---
---