Crypt Beetle Battle, claiming Larynx, and thoughts of a short term move up but longer term bear energy.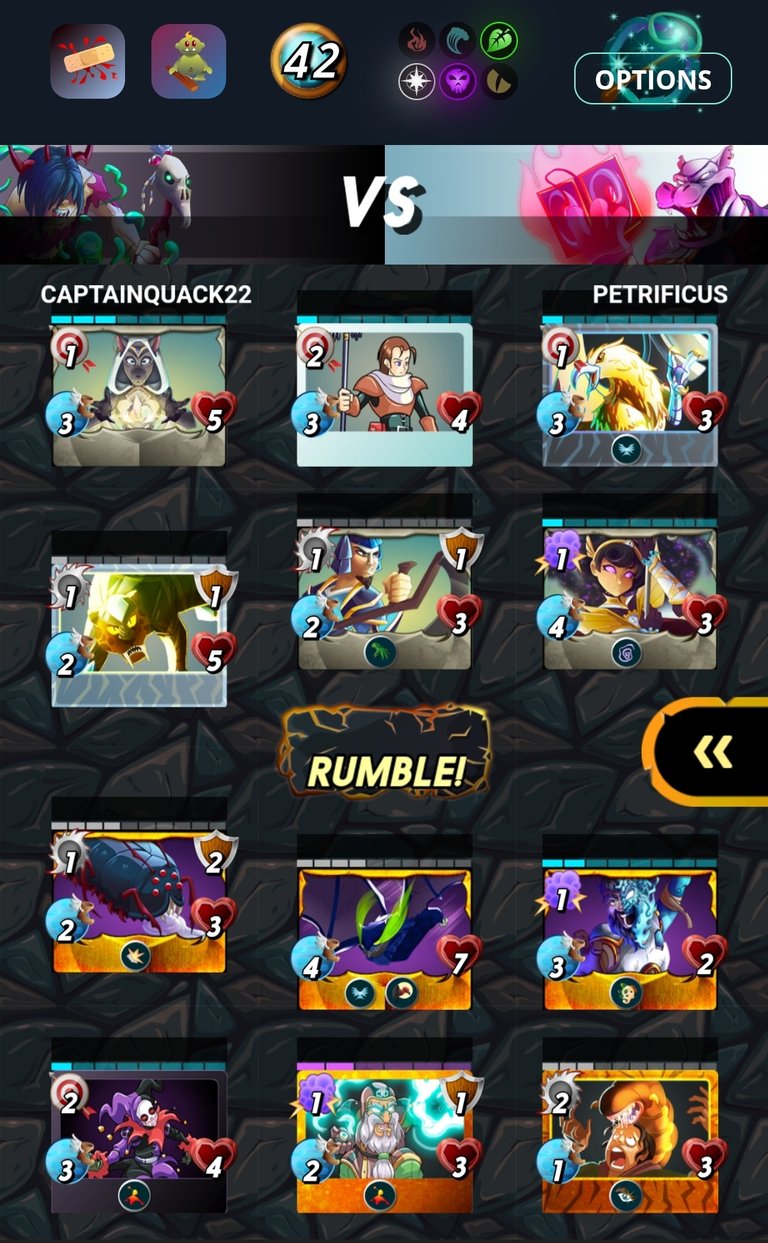 Im joining in the weekly mission, for the Crypt Beetle. I happened to setup this match, already completed the daily mission and put the Beetle up in front. I was lucky to get a gold one in a pack a while back. This happens to be a no healing match, as well as needing to use summs and monsters that are less than 4 mana.
After taking a few hits, and despite its blast shield ability, the beetle was taken down like a soldier, and was crushed unfortunately. Not to be forgotten, was the Beetles contribution to this match.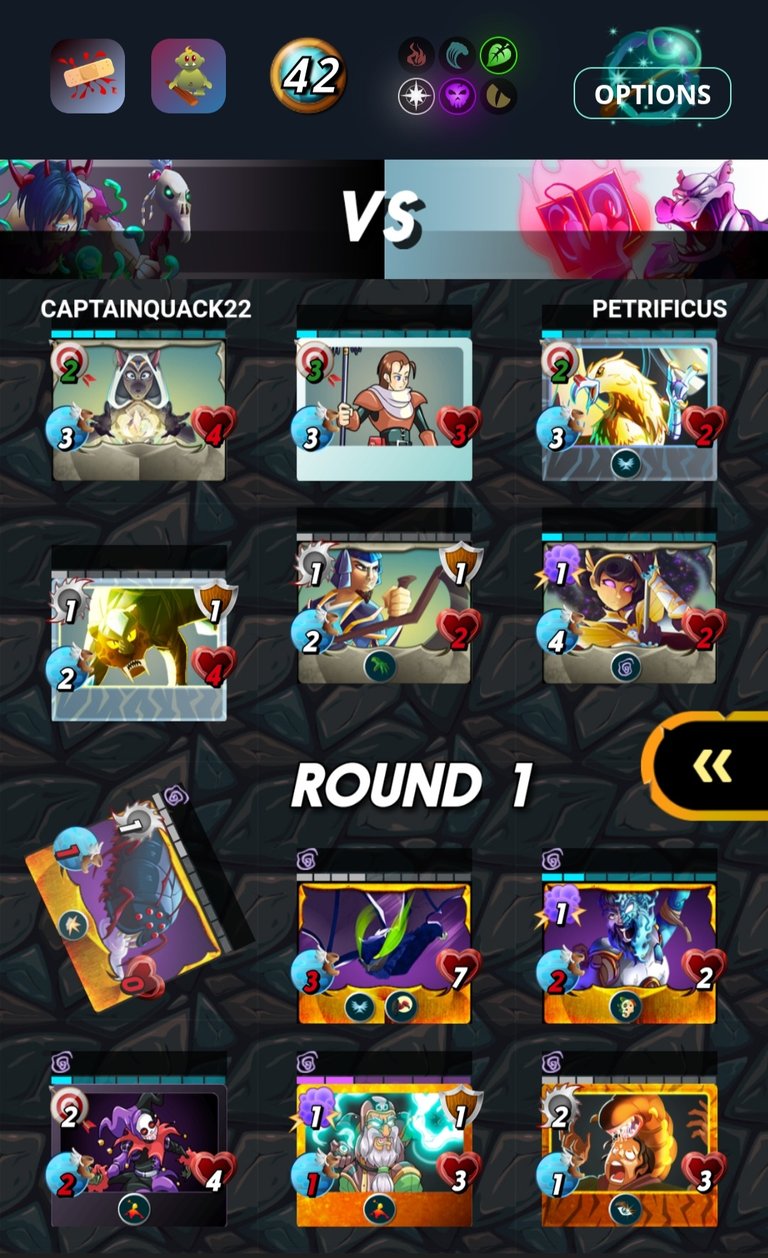 After that, the Riftwing actually put in some work. Soaking up some life from downed enemies and that quick speed coming in handy as well as it dodges some ranged attacks from the opponents team.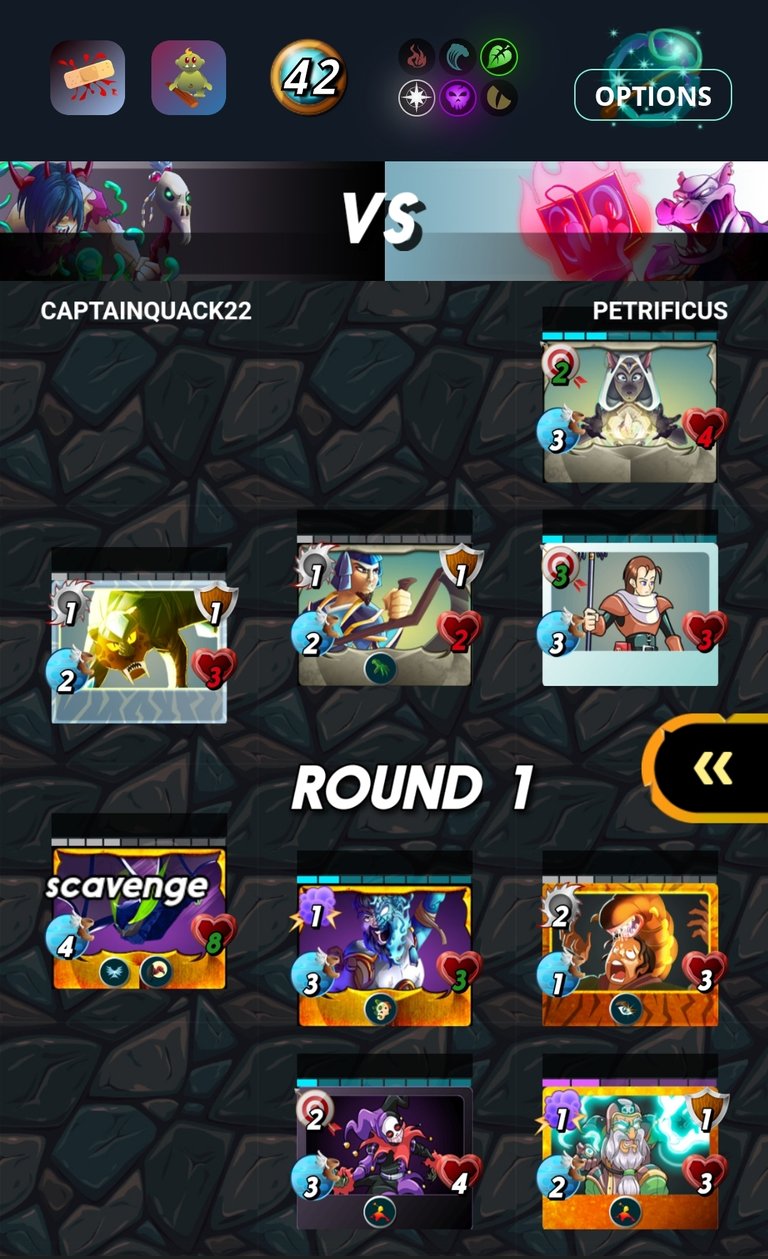 The Life Sapper is soaking up some health too, the Twisted Jester in the back strikes. The Parasitic Growth and Dwarven Wizard are still hanging on.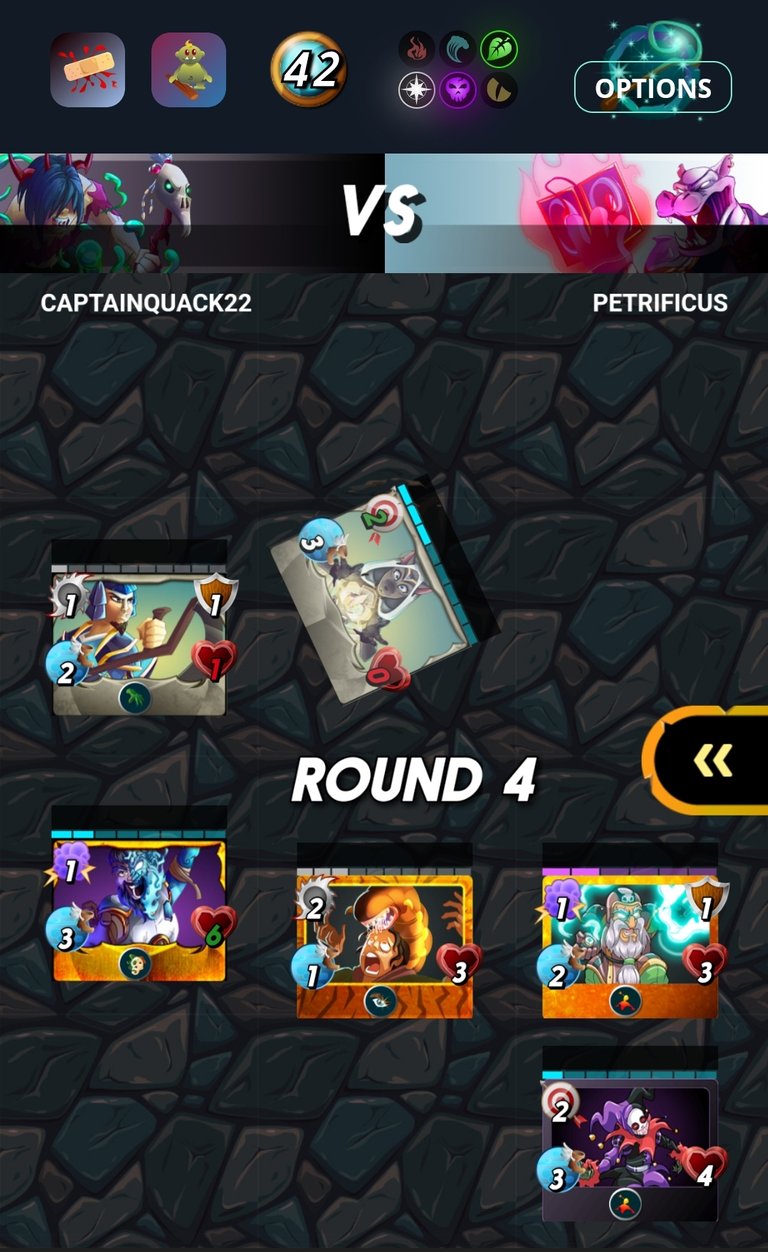 The Riftwing died, but the fate of the match was sealed. It was a victory, for the Duck.
GRAB YOUR LATYNX TOKENS
Time to Claim, as it is a new month. In case you forget the website, i just search dlux spk, and it popped up in a search. Already knew ut was me because Keychain is cool like that. Tapped the bright colored button to claim. Sorry i didnt snag a picture of it at the time.
HIVE AND SPS CHARTS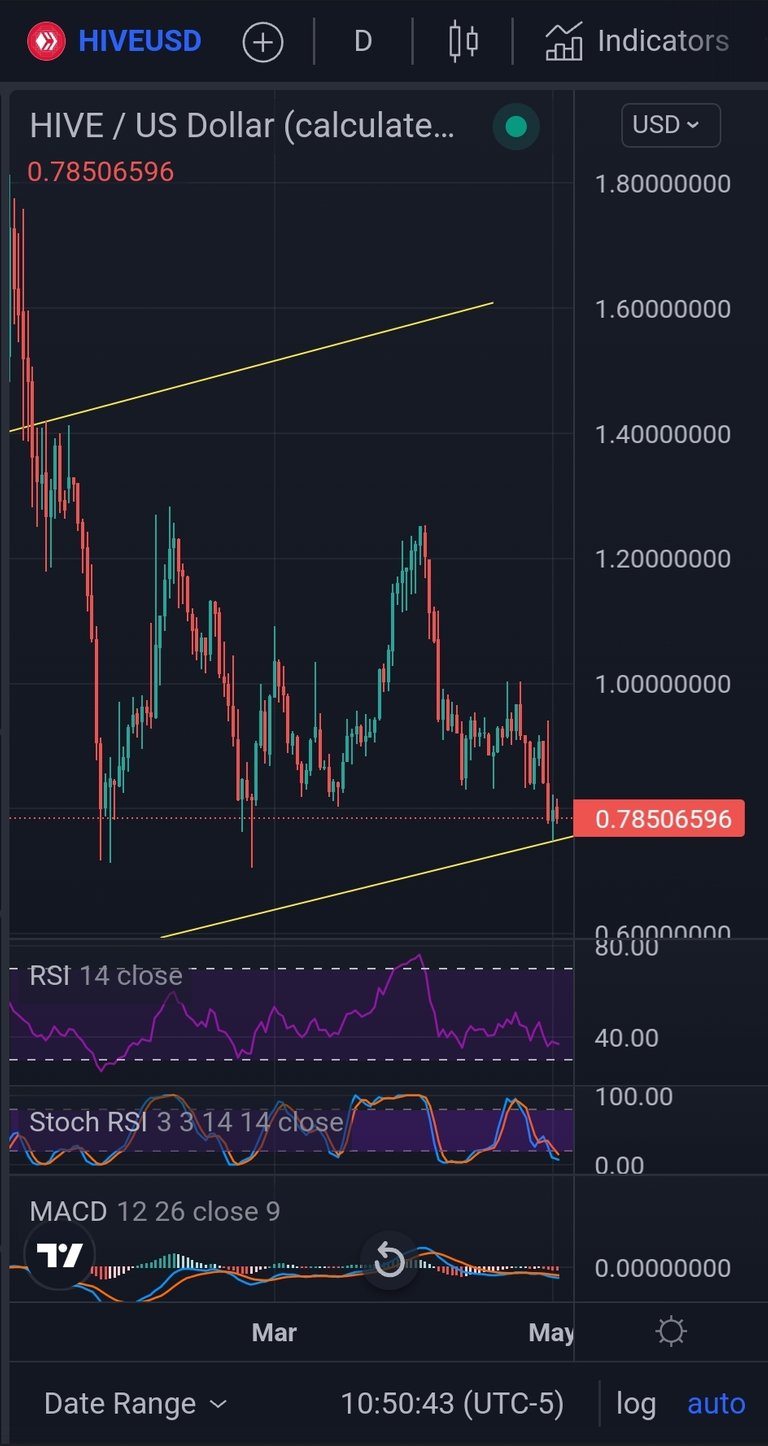 Hive selling with markets, pictured above is a daily candle chart. Stull hugging $0.80 cents, trying to hold on.

Markets sold off pretty nasty and ended on an ugly tone last friday. Today looked hopeful at first, then dumped off a little, and been trying to gain some positive momentum since.

Crypto land of course has followed along for the ride.

Bitcoin might be due for a relief rally. Could be that prices increase within next few days, could be some unexpected volatility, but the overall, long term view indicates a possibility of a bigger correction that may take time to unwind. Similar to the november of 2018. Up down, same old story. Lets buy low and sell high.

Lets look at SPS on a weekly.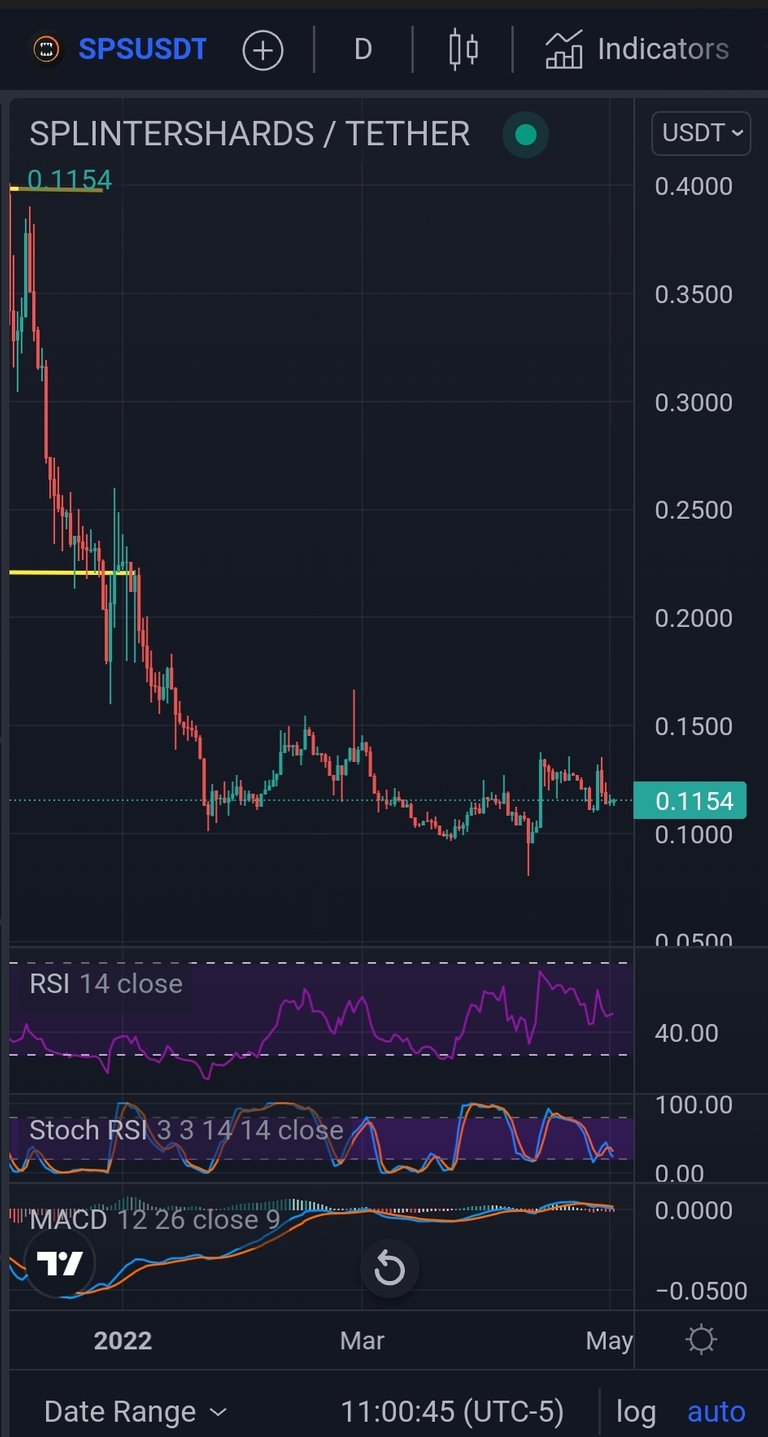 SPS seems to have found some strength and trying to hold $0.11-$0.12 cent range. Even the hive/sps chart is looking healthier.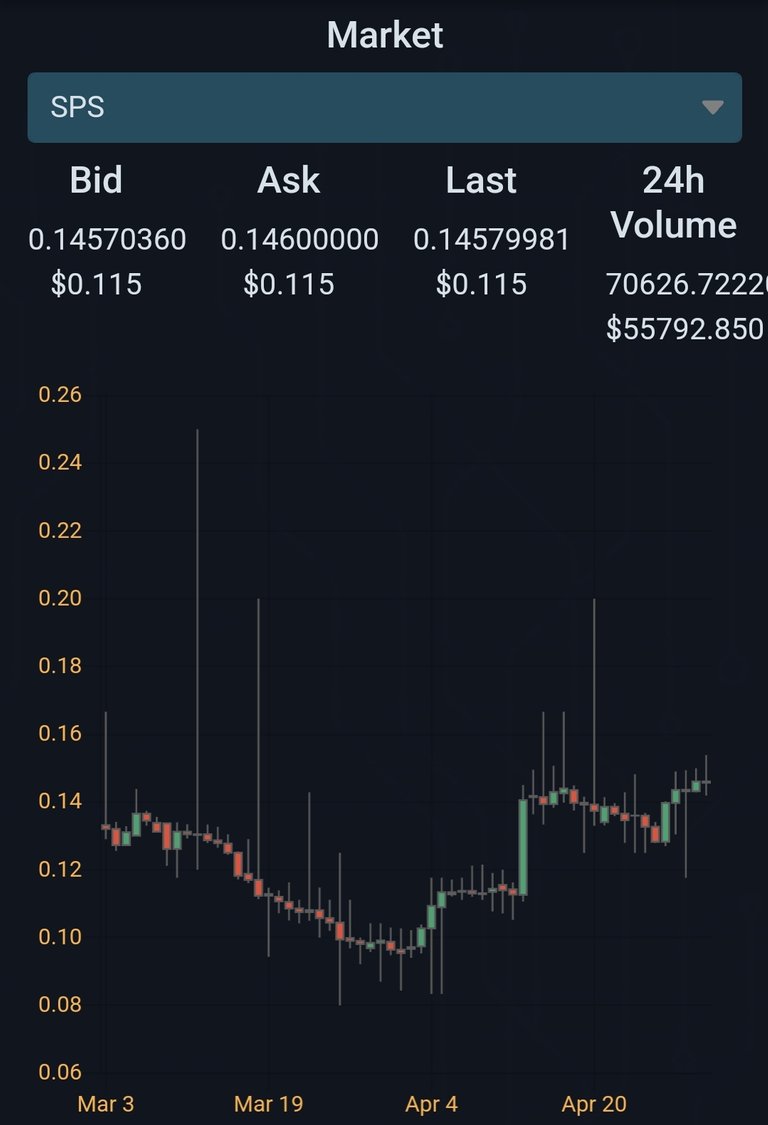 Anyways. Time to sleep. Rock on.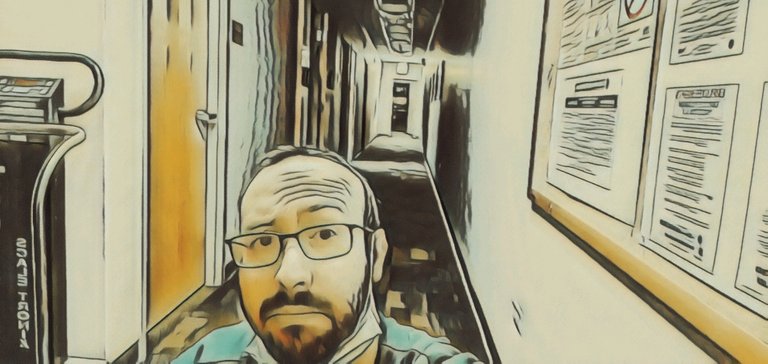 ---
---