End of Splinterlands Season, and a cheers to a new season and good luck.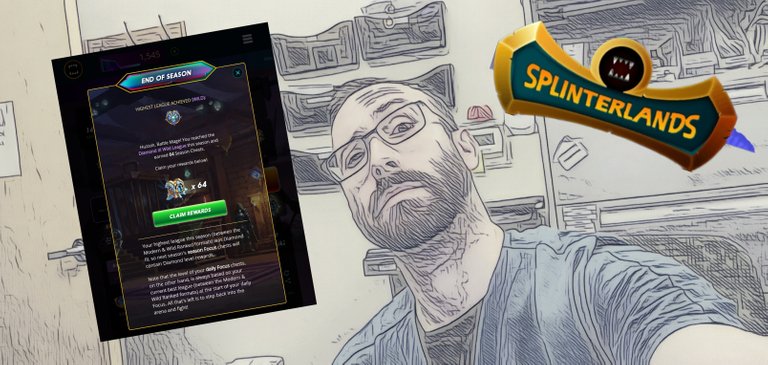 Its another season, another reason to be a beast. Be the biggest beast you can be. Im just a fly on a leaf. I aint the chief, but im just puffin on this tree. See what I can see. Enjoy a riff musically. We play Splinterlands battles like animals so substantially. We cant stop yet until we meet our goals financially. I can keep rappin n clappin especially. Make a sandwich with peanut butter n jelly. Call a homie on my celly. Eat a sandwich until im full in the belly. Tell the cops i can pay the fee. Live to tell cuz i gotta be free.
JELLY JELLY
WELL, its another season down and im about to throw this update to join in on the action with ye beasts alike. Finished with a sweet number of 64 reward chests.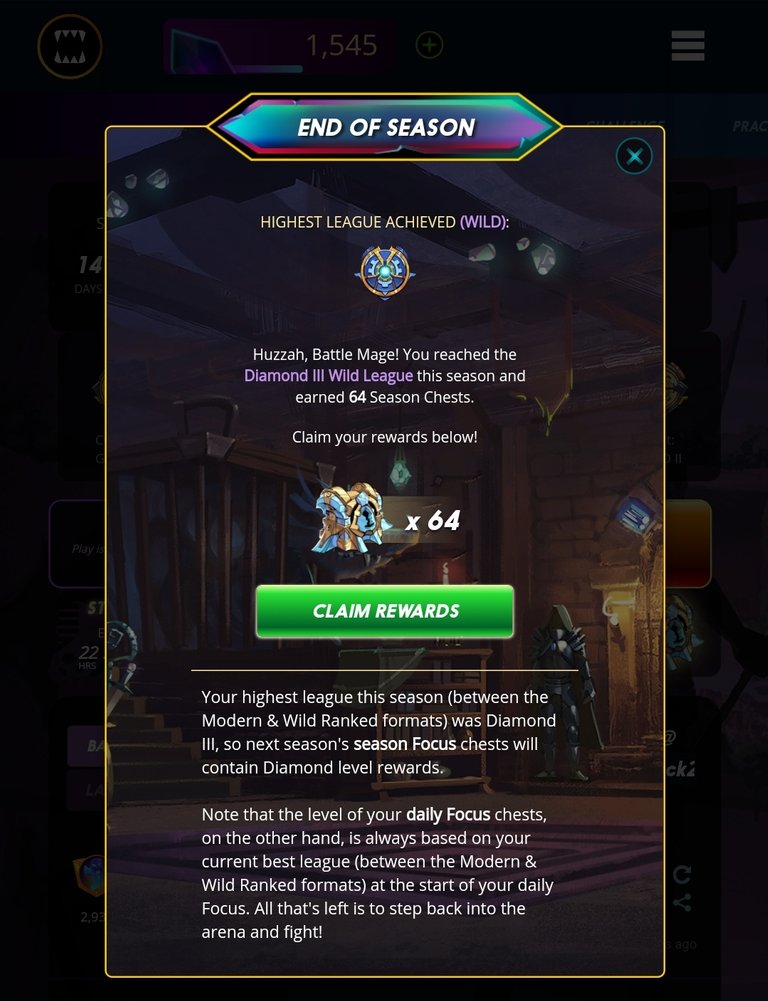 REVEAL THE MAGIC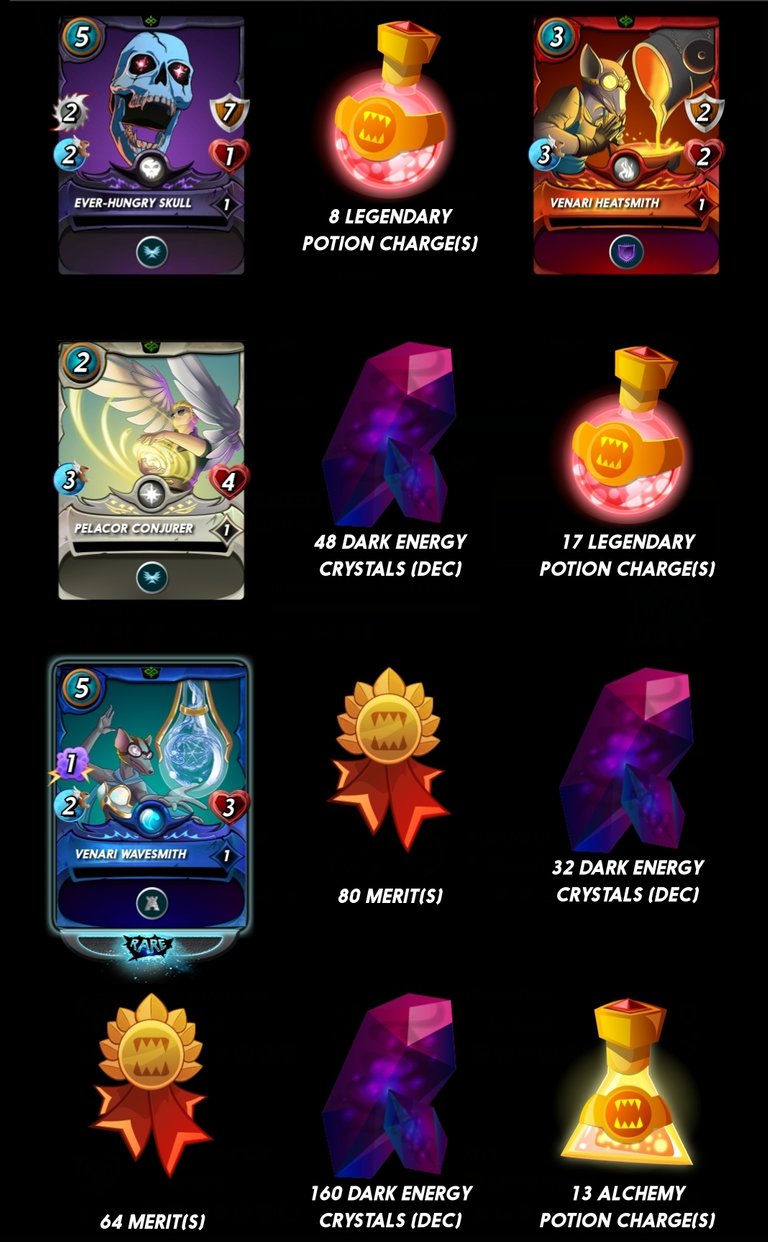 1st page here not too exciting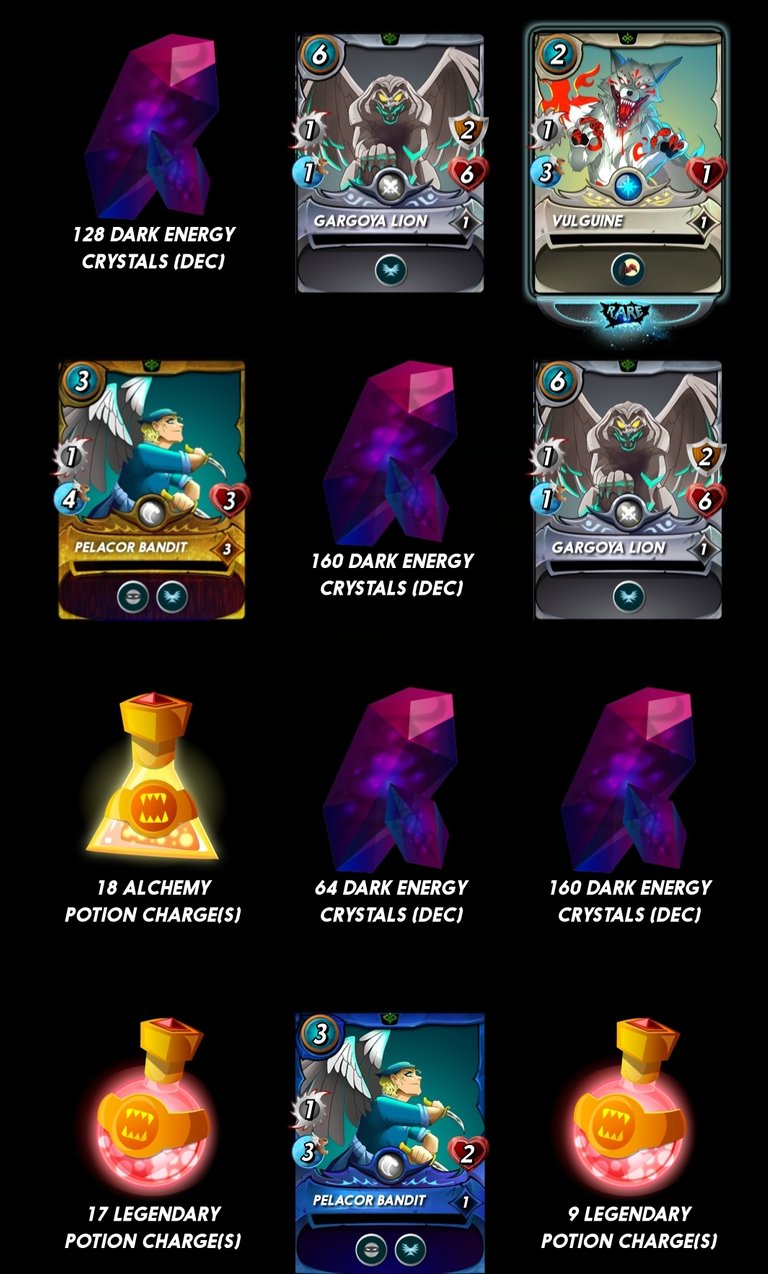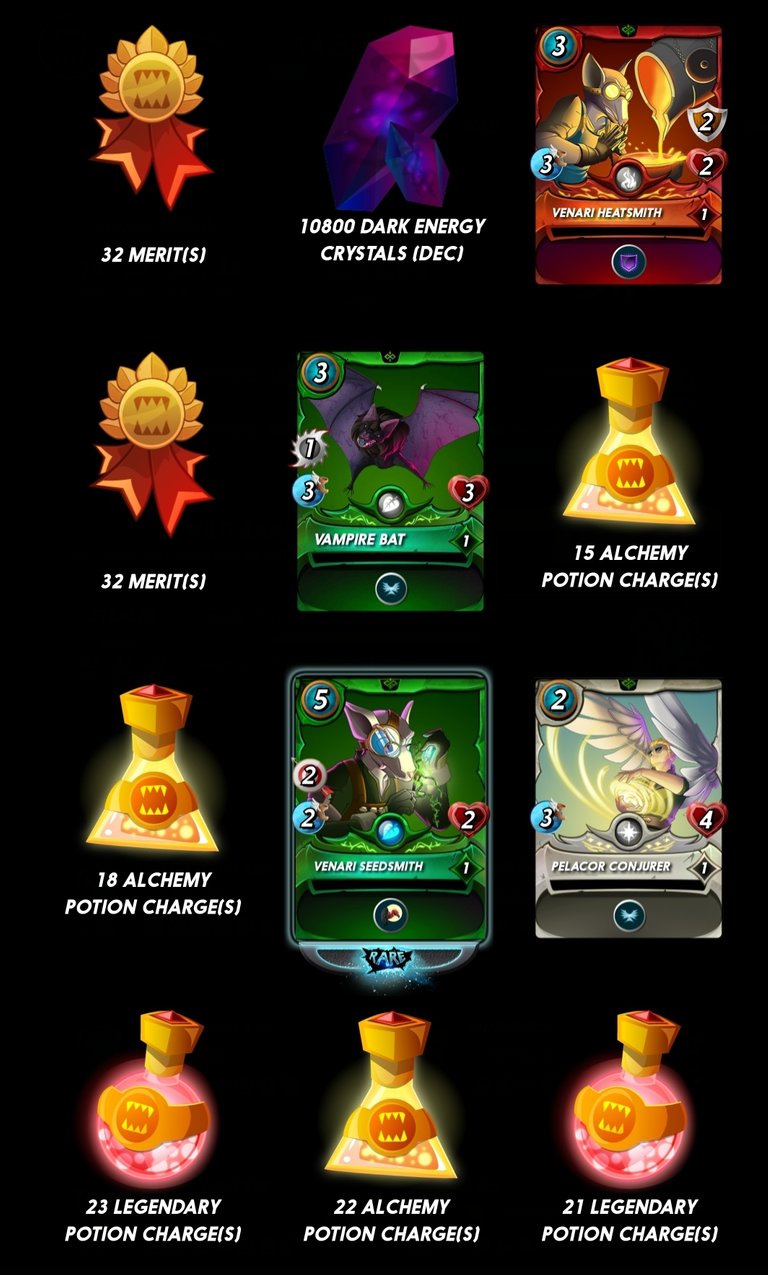 10k DEC, ill take it, please and thanks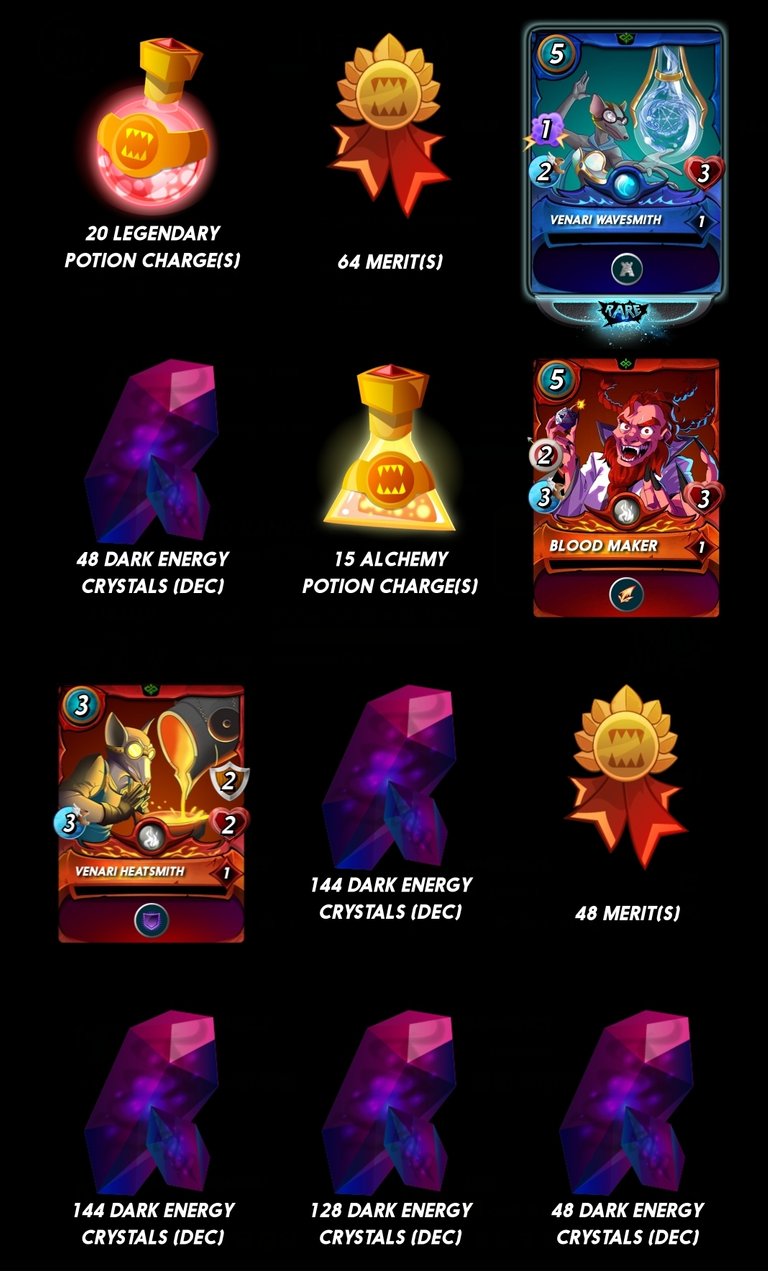 little more DEC, and Venari Wavesmith, other random cards throughout. Bunches of potions and such.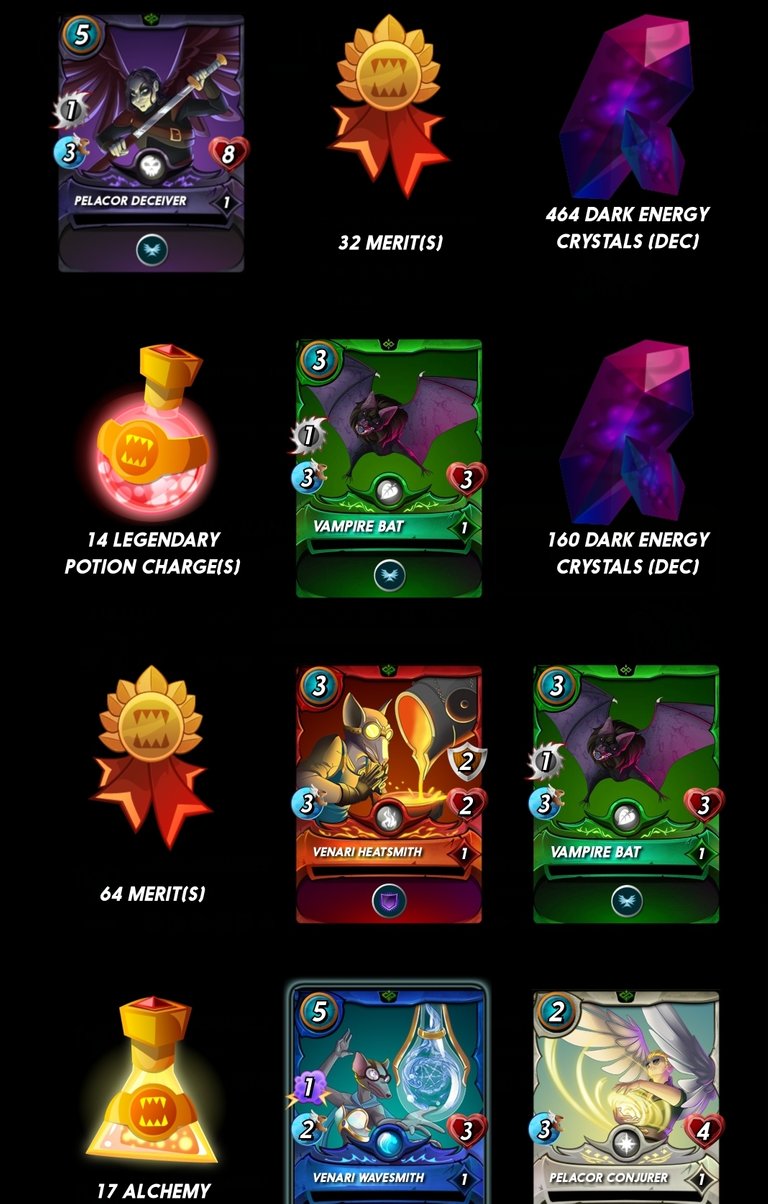 and what the hecks up with these Merits?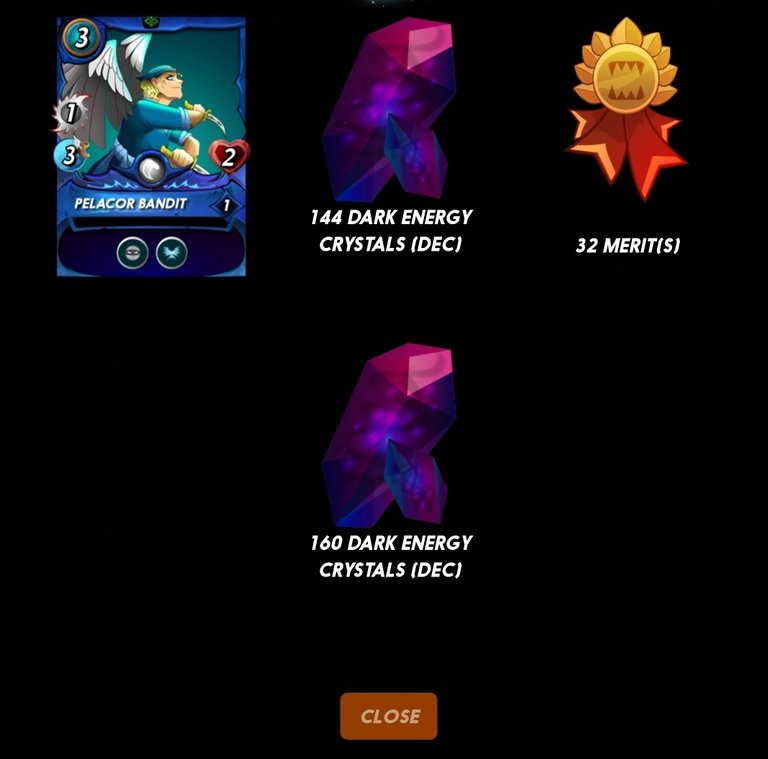 THE END
And the season is done, on to the next. Not a bad haul this time, still dreaming of more Gold legendaries soon.
Otherwise im finishing up at work and saying whats up to the Hive family. We just keep hustling and grinding.
Big juicy pump in Hive has sold off a bit as of recently. Leave it on a quick update on Hive price.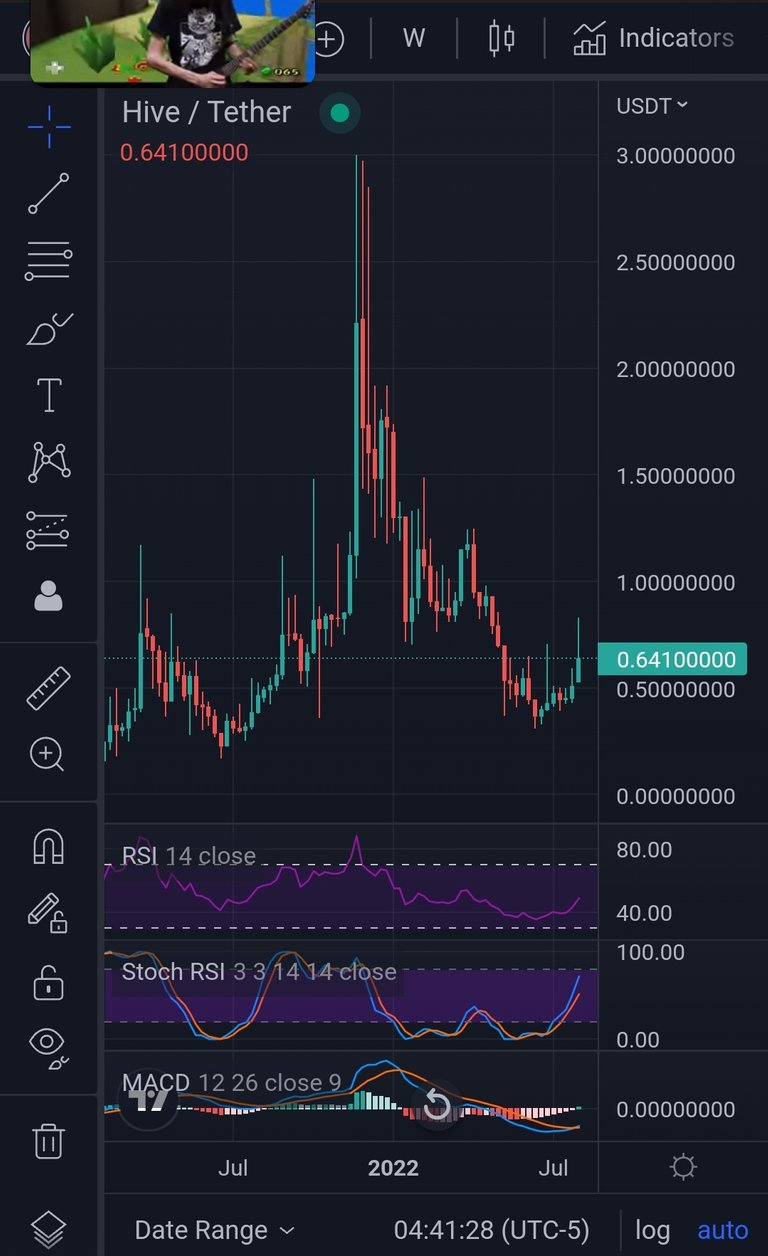 Long term Hive is still looking constructive so thats good. A weekly candle with RSI up above.
ROCK ON
---
---