Final hours of the Splinterlands season, and energy is tapped. Also a DCrops update.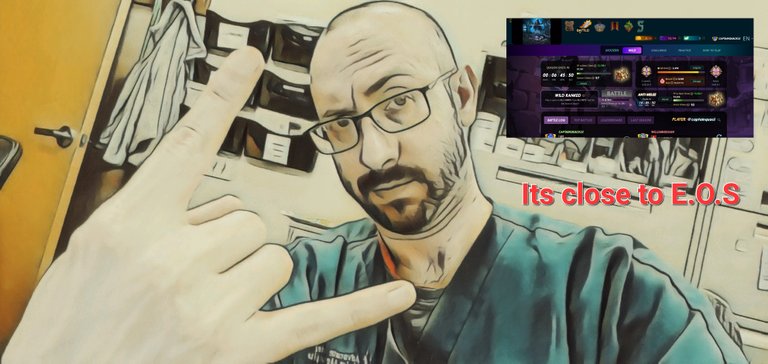 Yes, yes, the energy is tapped and somehow i have reached Gold I this time. Its been a while since i made it to this count of just over 2500, although currently ive already suffered and got kicked down a little bit. Its perfect though, because i got some wins in to get some focus chests at this tier so hopefully those will be decent when i open later.
Also hitting a nice season chest reward of about 57 so far. Not sure that ill be able to get anymore but this is the most ive got for while.
I need the power of all your good Hive energy and the luck of all the gods, and maybe ill get some nice surprises. Id like to see a couple Chaos packs, maybe good piles of SPS, and maybe some Gold cards to beef up the collection.
---
A BATTLE
A decent battle that ive had just today is this one:

With the Fungus Flinger dying, with Martyr, Runemancer Florre became a beast, which is cool to see. Up at this tier though, its definitely challenging for the strength of my deck. My back row was not optimized i notice now, should of had Iza as my 2nd to last card, but scored the victory anyways.
Looking forward to grabbing some fresh cards sooner or later, but my brain still stings from the drop in value since i started playing a couple years ago. I of course was buying cards like a fiend at higher prices, but i cant blame the game. Its still fun to play, the cards and art are still badass. Looking back, things were just overvalued, naturally, with things being new and lot of uncertainty, mixed with the hype.
---
DCROPS
I finished my set of tasks to get my season reward in Dcrops, and glad to do so, to keep getting my goodies, to try and progress the game a bit. Im looking forward to the next holiday fun though, and hoping i can stack up enough to get something cool this time around. Whether it be packs of cards or one of the limited land or crop NFTs.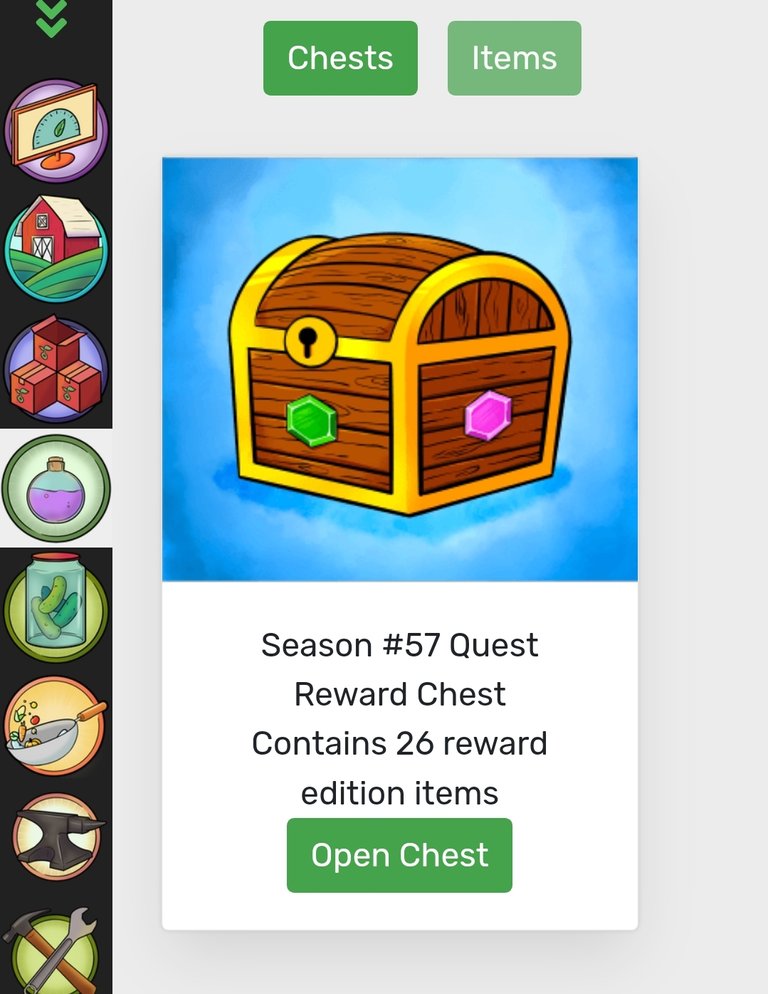 I forgot to take more pictures though, of the result of my 26 rewards. Basically the best was 2 Iron Ores, which is an Epic rarity, so those are always welcome.
Current list of objectives completed are as follows: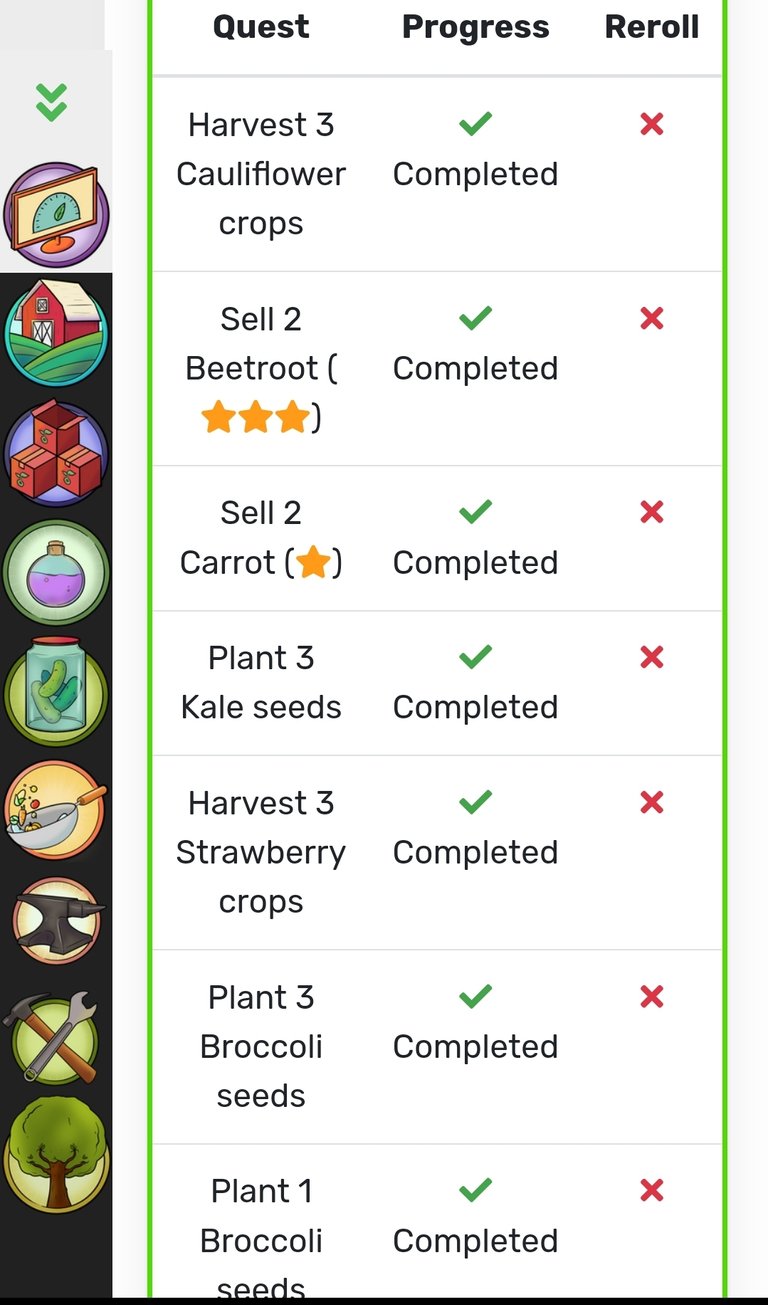 Im happy to have had another list im able to complete without too much difficulty.
---
Anyways, good luck on this next season for both games....Peace!
---
---
---