Hive trying to find support for bounce. Grind a battle and jam a show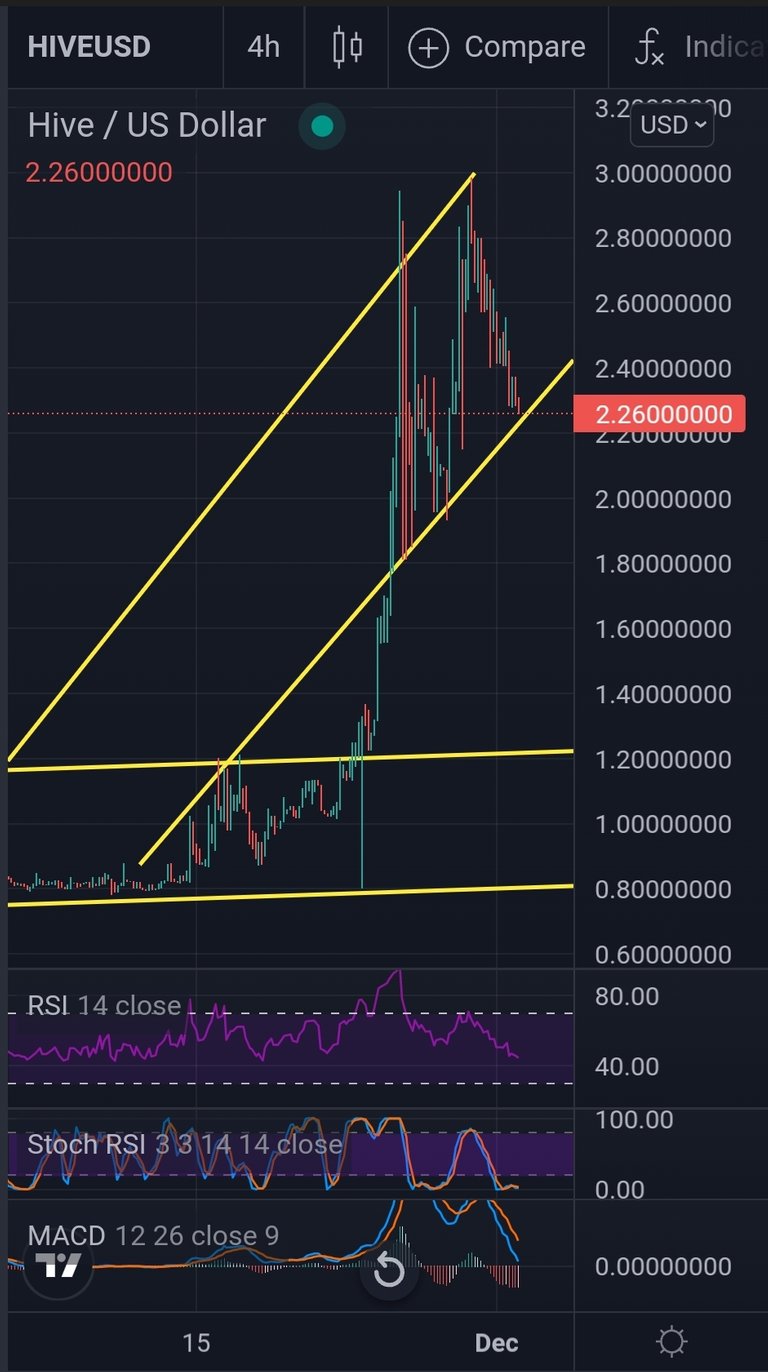 Just drew a couple lines, showing a channel. RSI in no mans land. Stoch RSI bottomed, MACD showing downward momentum.
Would be cool to see a bounce here!
Also, starting a mission ive never tried in rising star. Its Busking with a license. Already up to level 9 after about a week.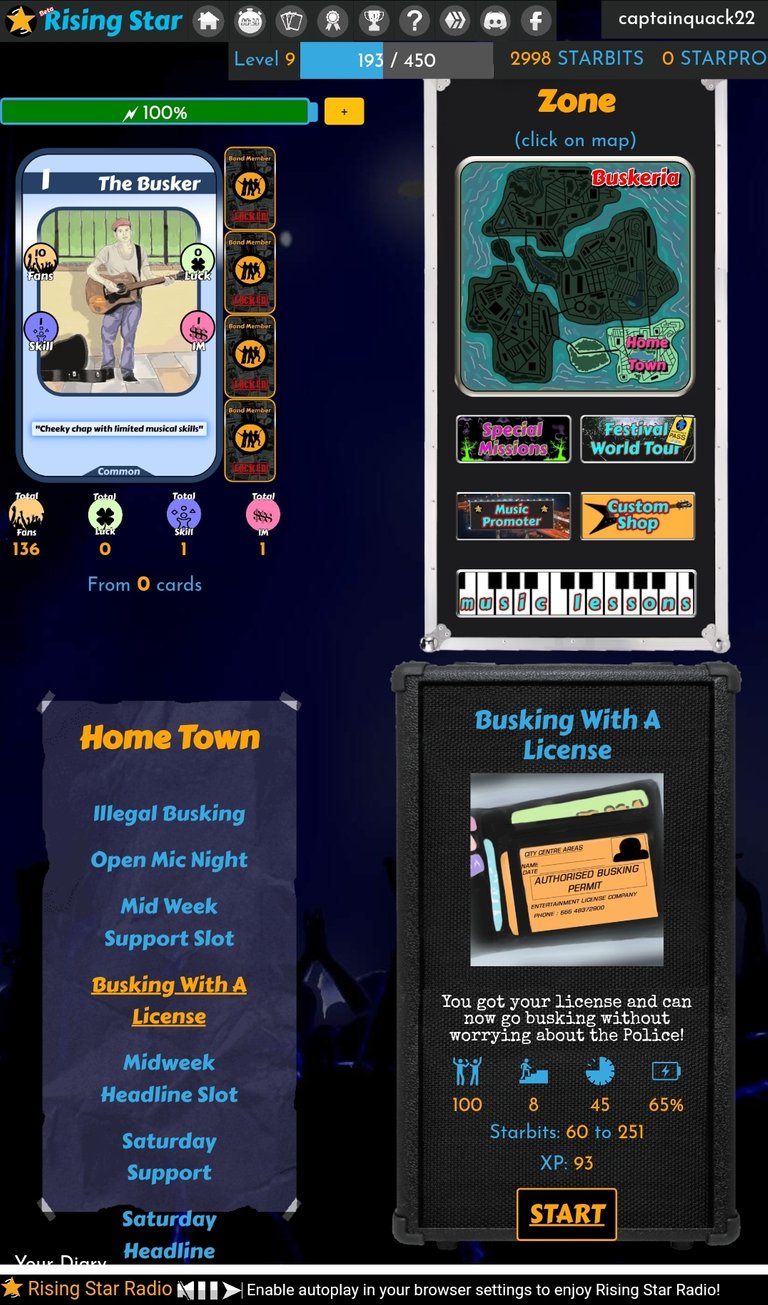 Waiting for some cards to finish being rented and trying to get a couple battles in too. Have to finish up this daily mission.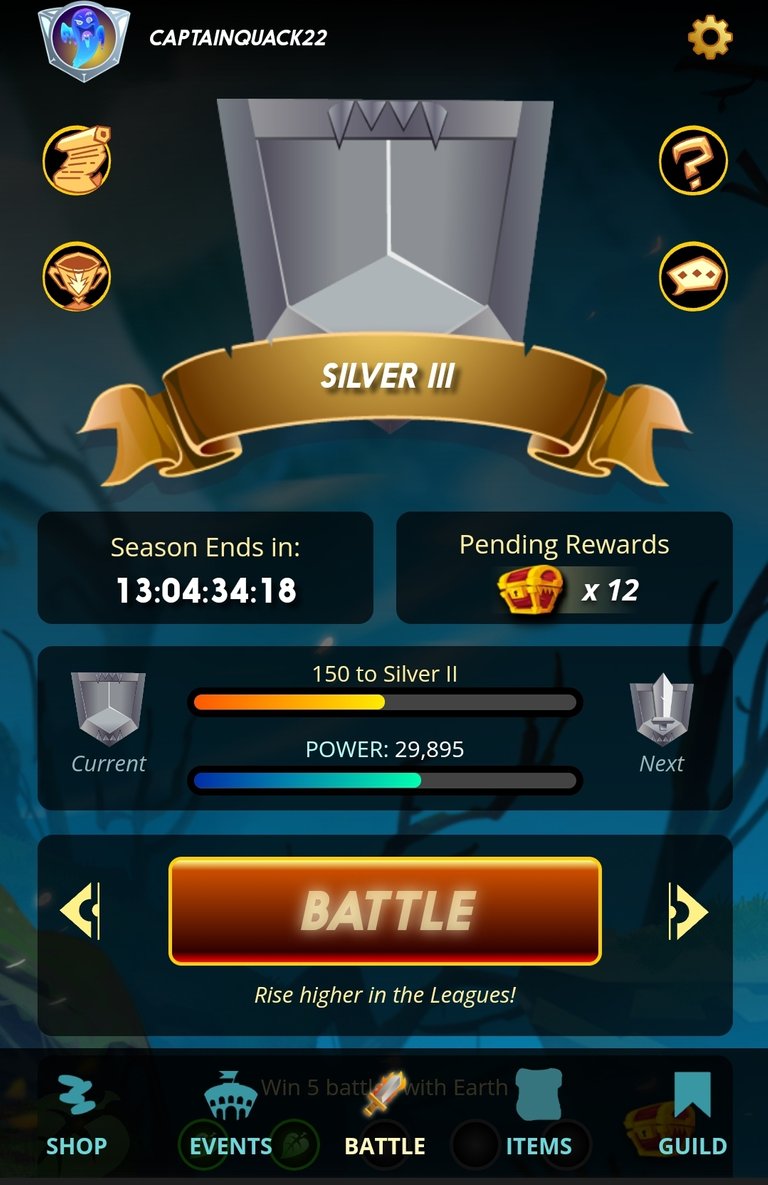 Rock on, lets get some hype for HIVE
---
---