Prior seasons rewards, little late, but here we go.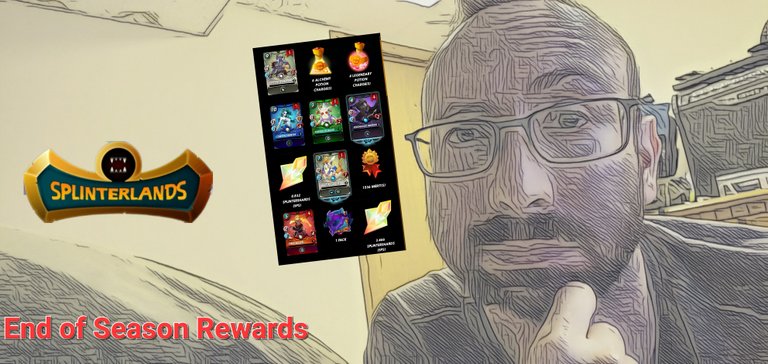 Its well past the prior end of season rewards in Splinterlands, but since im trying to get back in the swing of making posts, i figure I might as well update, since I didnt do so at the time.
Ive been trying to keep the battles going, to keep my energy used up, so i can maximize all rewards from the game. With changes made since ive been playing, i suppose things seem to be running smoothly. Ive been accumulating a fair share of soulbound cards, but with my current collection its increasingly hard to move up past Gold III. Im close to Gold II though, and i should be capable of getting there with my current setup.
Id love to buy some cards, ive been itching to do so, but my horrible timing in the past 2 years has led me to feel a little nervous. Although the recent dip in the Splinter economy might have been a good time to pick up cheap cards, and theres plenty of badass cards out there.
We love the cards, love the art, love the way the game plays. Almost endless combos of rule sets and mana configurations. A healthy community of players and people that engage with posts. Plenty of giveaways, which might be a good thing too.
but without further blah blah
END OF SEASON REWARDS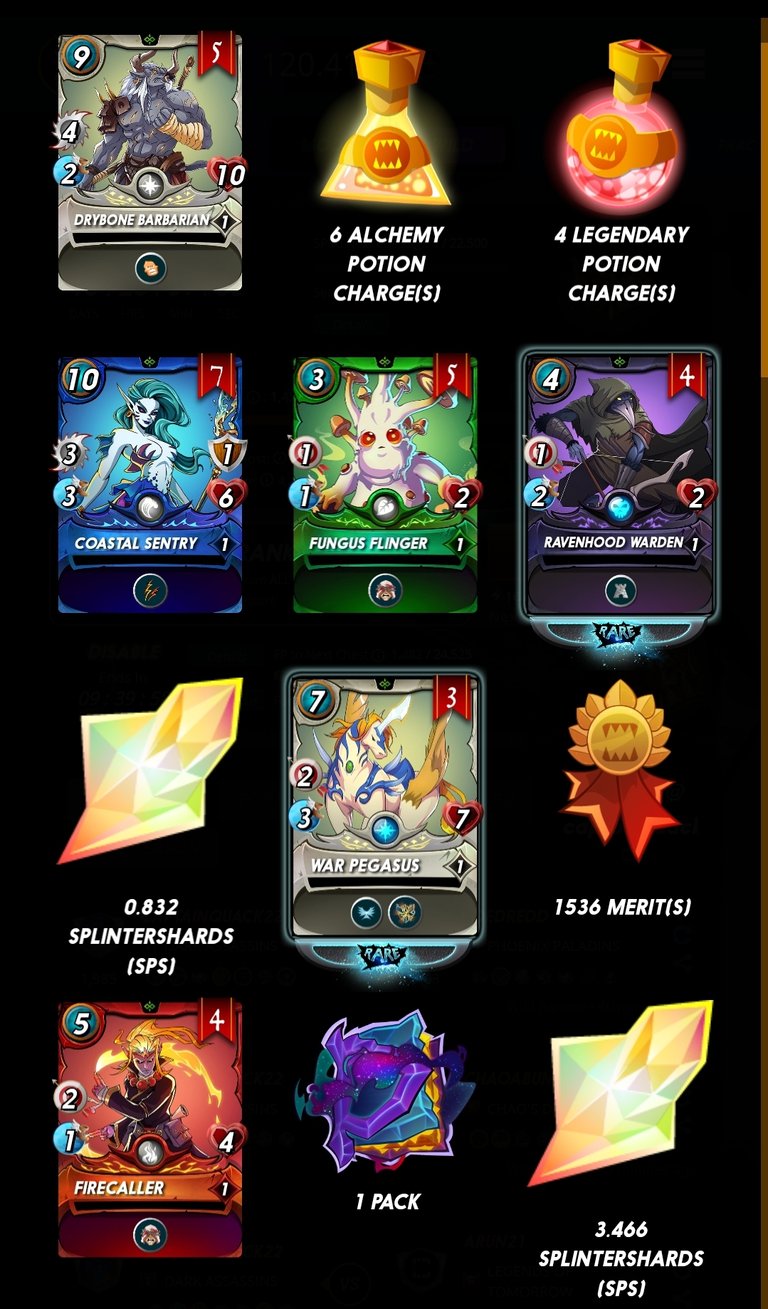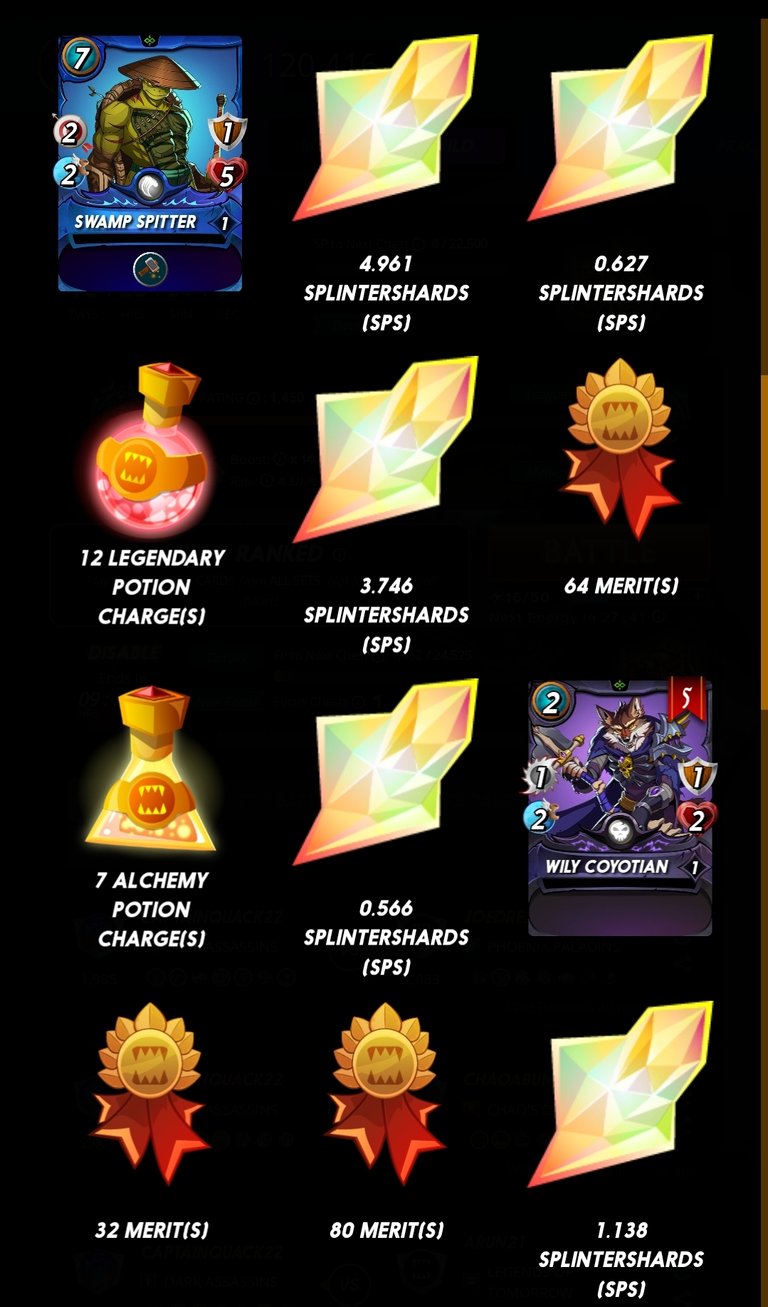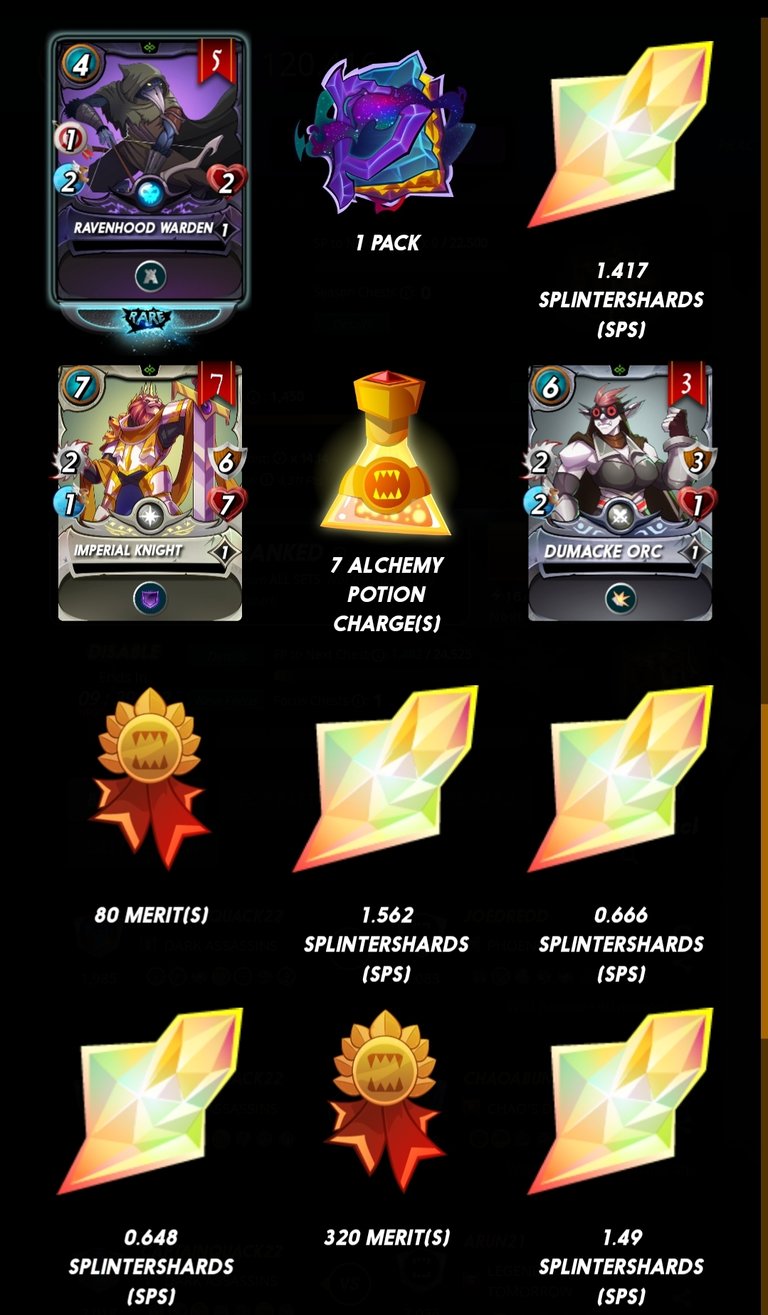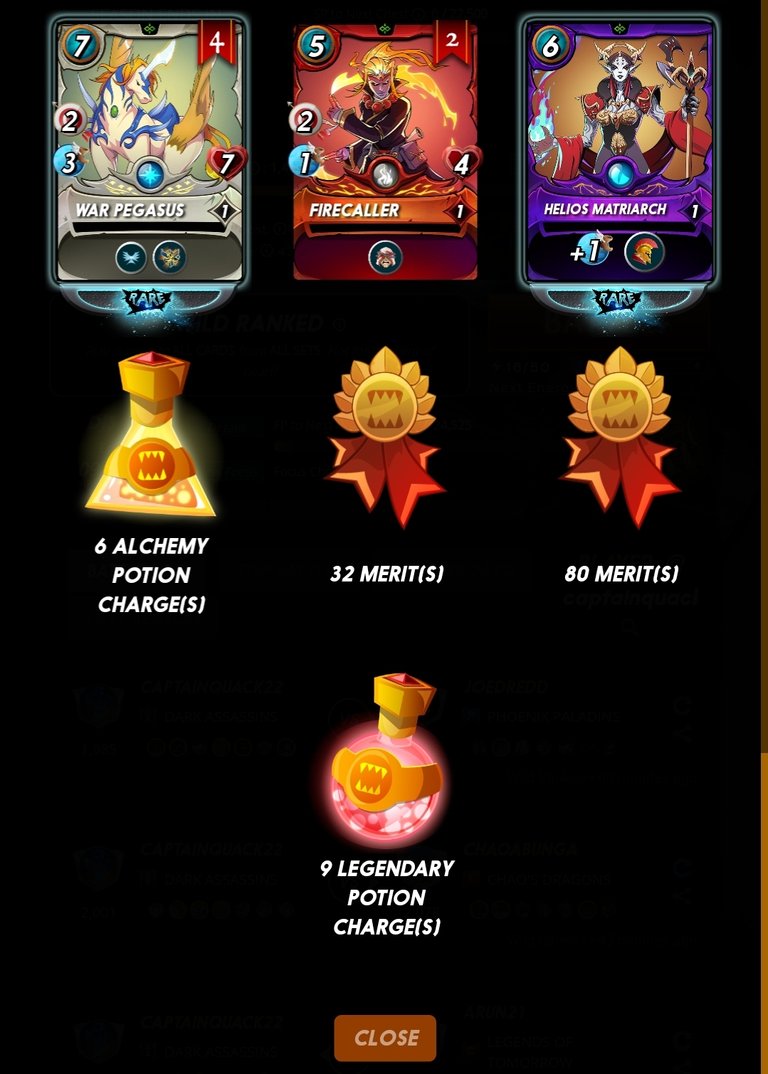 As its been the past few seasons, nothing that really excites me too much. A few decent cards to add to the collection, some small piles of SPS that ill gladly take. A couple small amounts of Merits which are welcome. The dreaded, but sort of helpful potions, and 2 packs of Chaos Legion cards which i like the most.
From the 2 packs, not great luck, but 1 of the good cards was an Adelade Brightwing, which was exactly what i needed to get mine to a level 2, since was short just 1.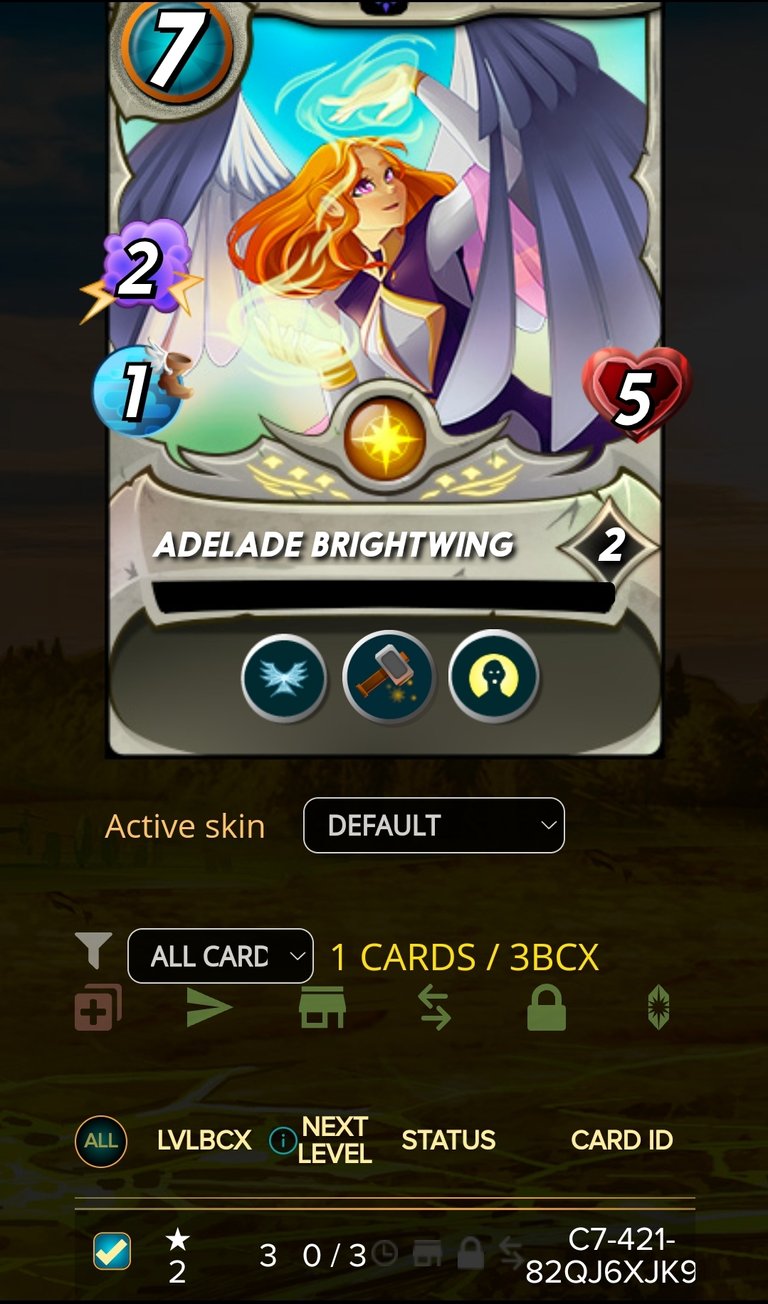 And a pretty sweet card, especially with that resurrection ability.
Speaking of resurrection though, id like to resurrect my Hive ability and keep posting with you beast men and beast ladies, and beasts of all sorts.
---
So i shall say......farewell....till the next post.
---
---
---