Ripping some packs in Rising Star and Splinterlands, but im still a duck that goes Quack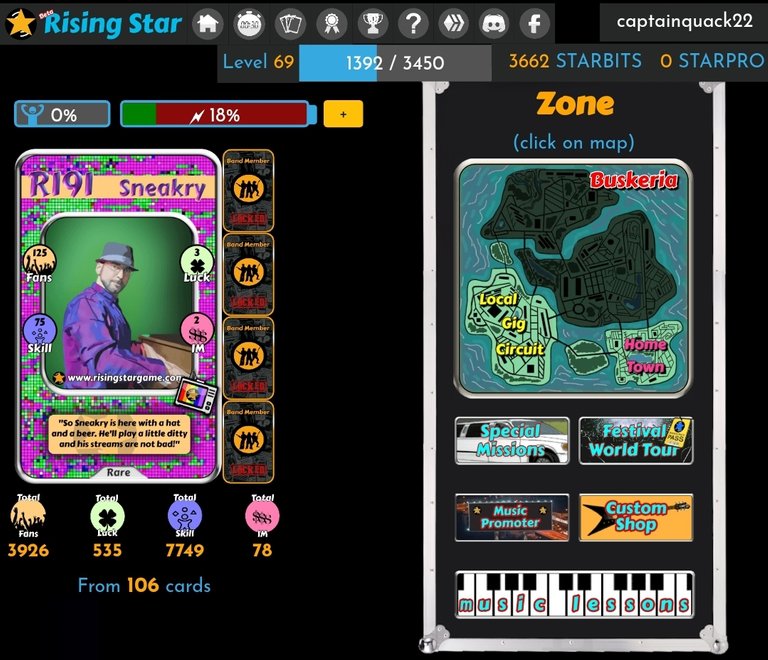 Funds were put together to grab some packs in Rising Star, but gosh, no legendary cards. A notable card is this Sneakry that i decided to use as my frontman. Its a colorful card and all together my stats are as follows.
FANS: 4399
LUCK: 535
SKILL: 7766
IM: 78
I now officially have 1 Million Starbits sitting in Hive Engine now, but i did not know that the Millionaire Card had to be requested, until i was informed a few days ago but some fellow buskers. I am now in queve, along with some other excited players. In discord i feverishly check but it will take about 6 days or so at the current pace, so i must be patient.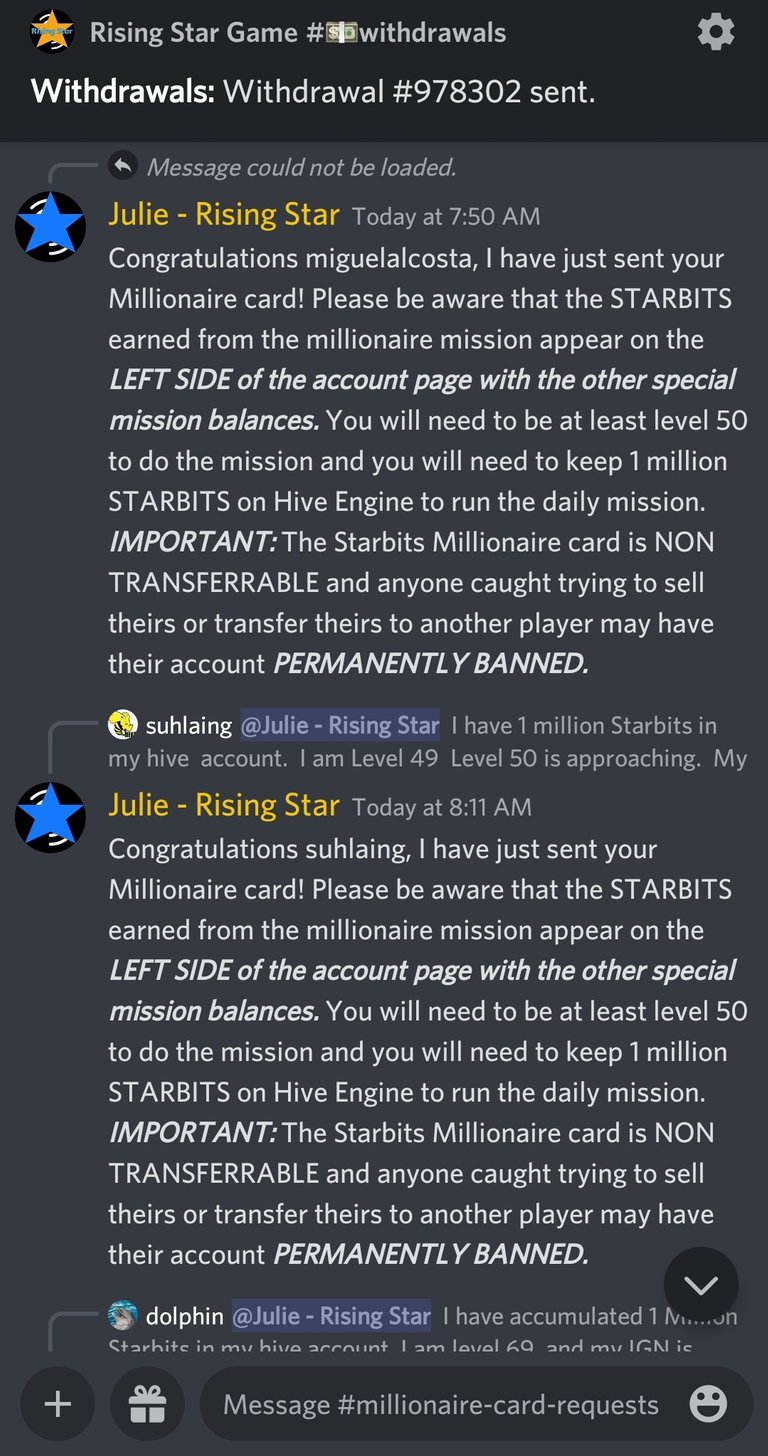 Man, Julie really has some work ahead of her, but seems to be knocking out requests one by one.
Other notable mentions for new cards to my collection are: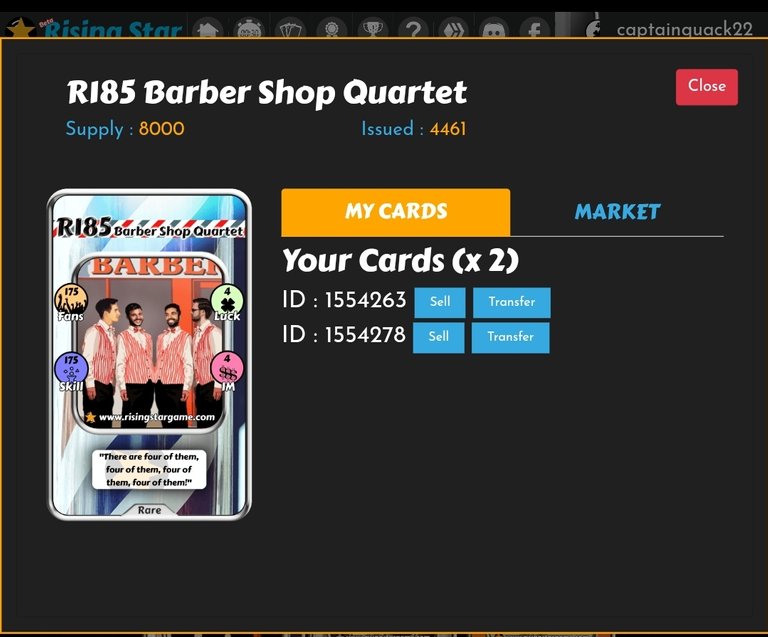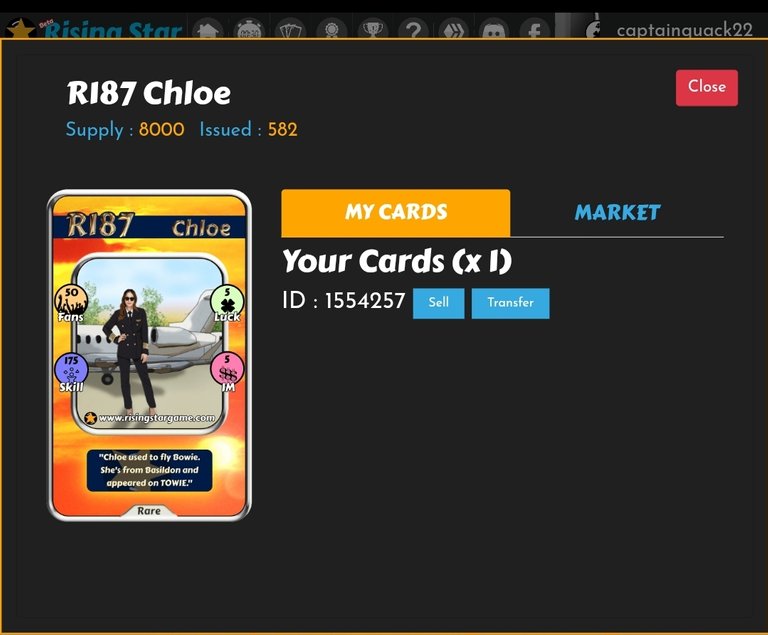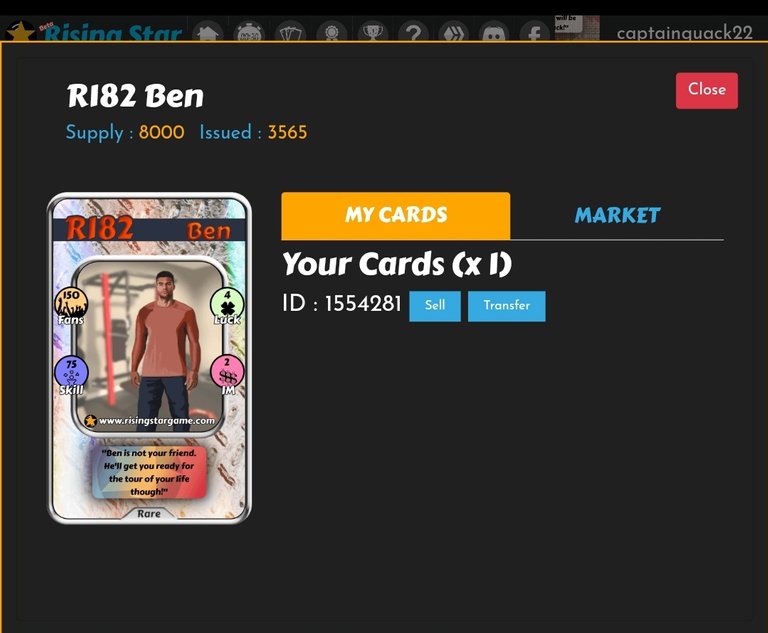 SPLINTERLANDS PULL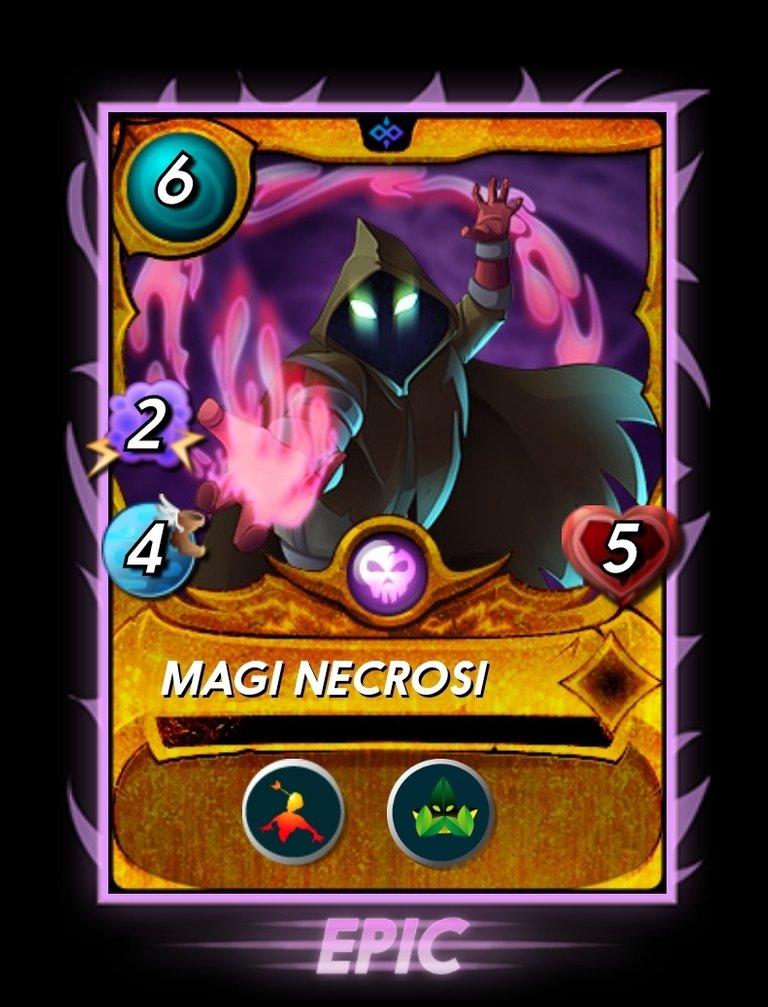 From a few packs the Magi Necrosi popped up.

Sweet looking character, useful abilities.
MARKET BEATINGS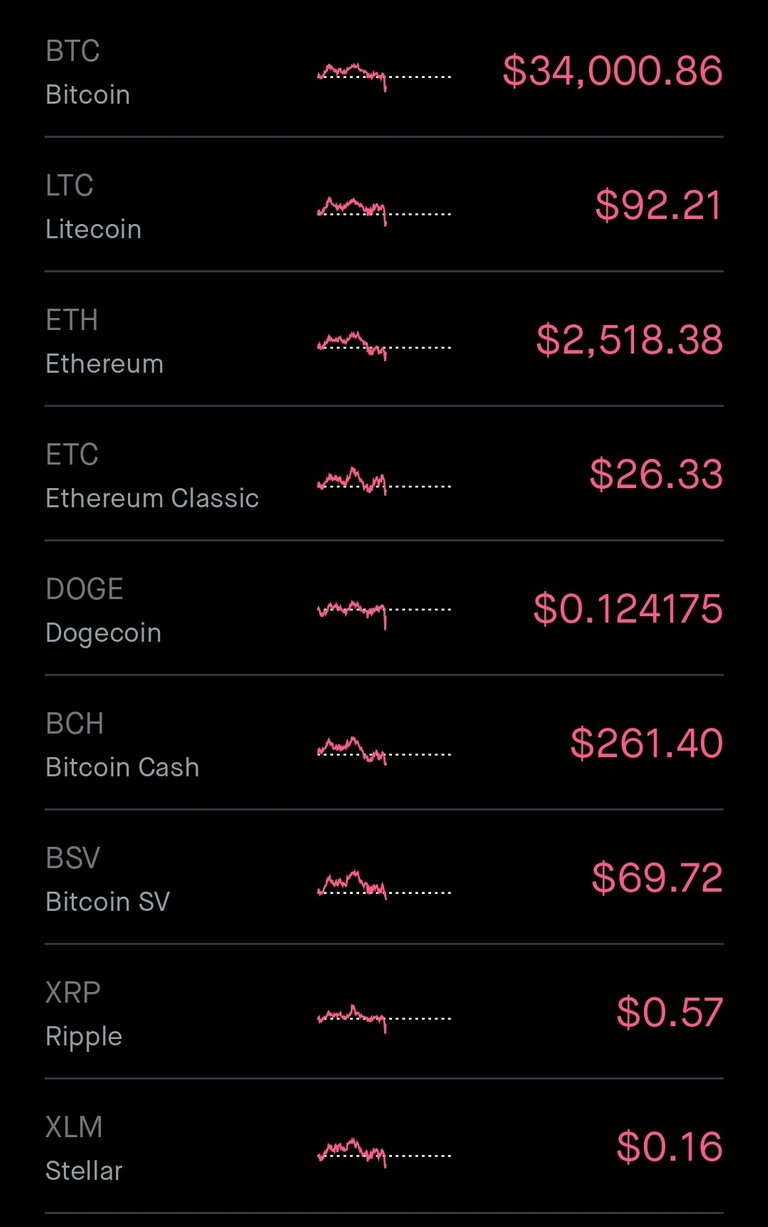 Beatings are being delivered to all of us Hodlers, so i shall take my beatings gracefully.

The Sting of the Bear Swipe has once again grazed my chest, as its paw reaches.
---
---