What a monster friggin candle!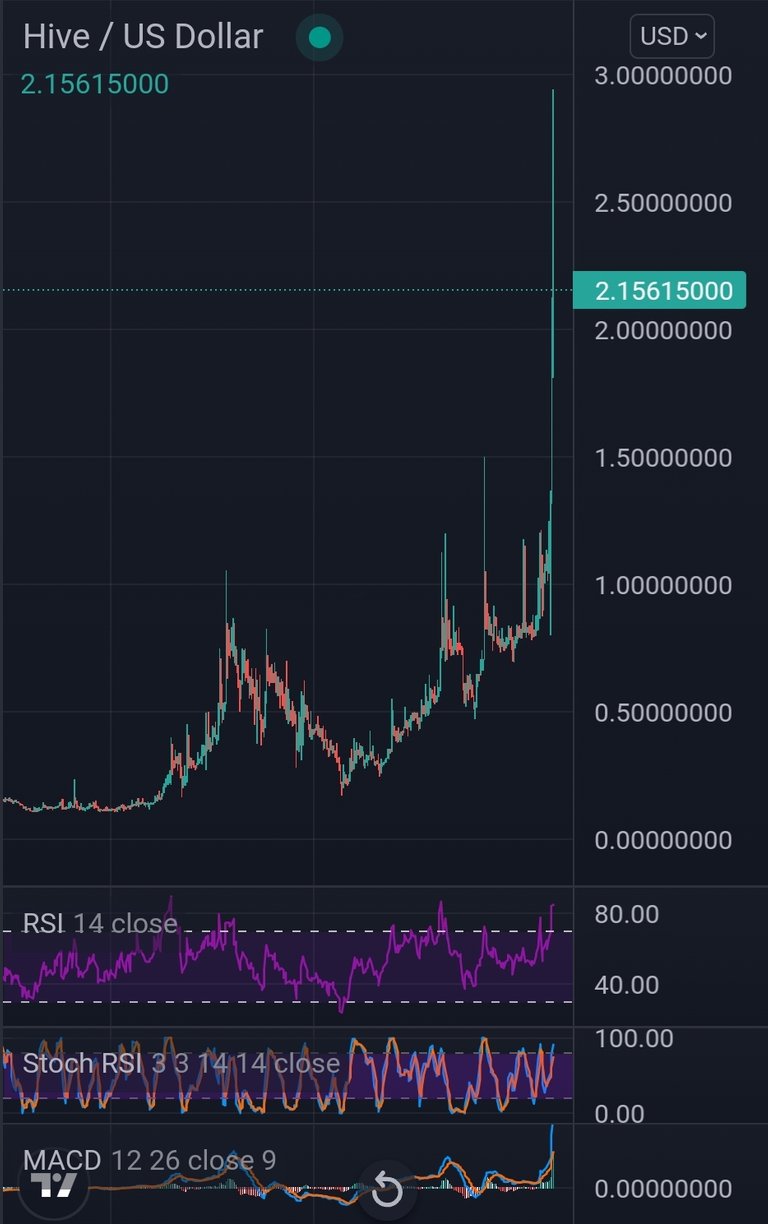 Touching past $3.00 and now back down closer to $2.20 at the moment. This is a weekly candle. Macd signal definitely at sky high levels so was obviously going to be some pullback.
Whats with the hype though? Metaverse hype. Airdrop news? Splinterlands hype?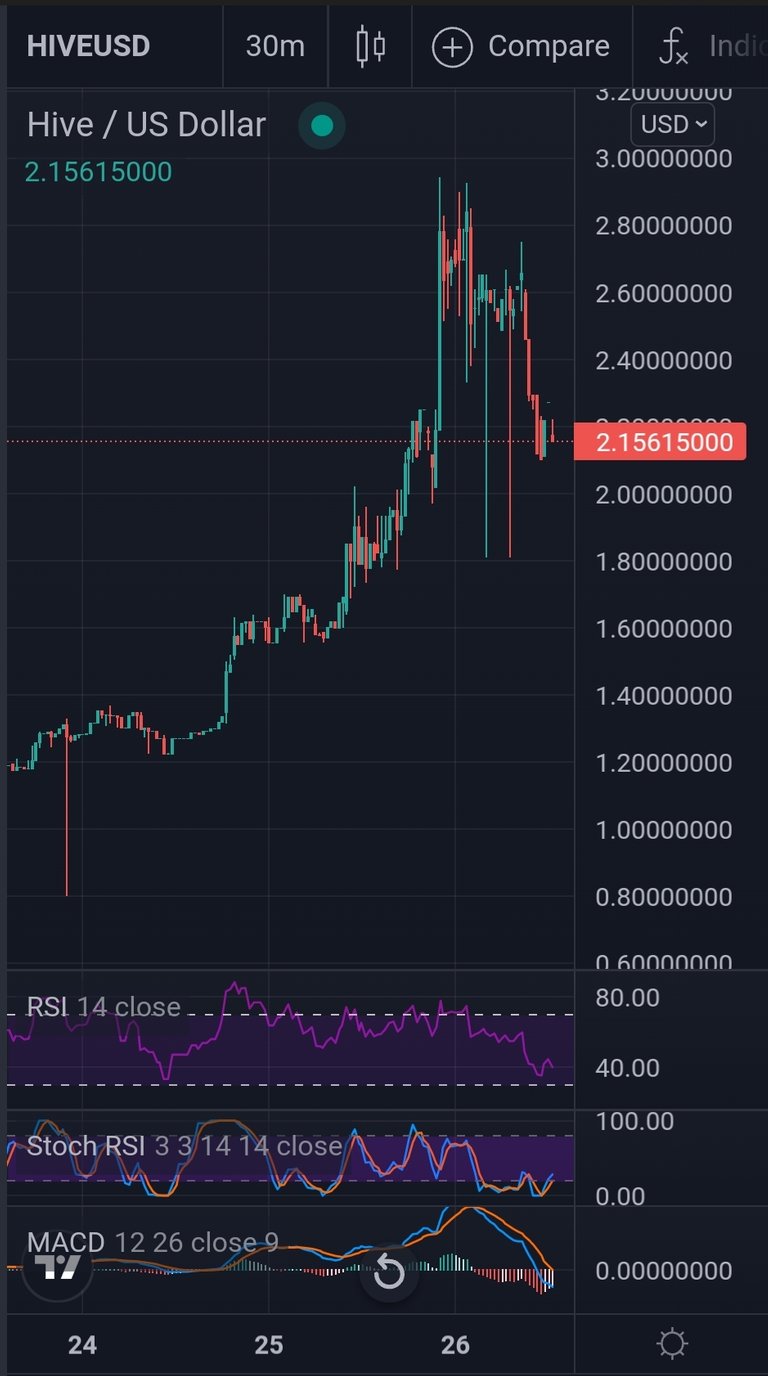 On a 30 min chart here, trying to build some support and maybe rally back up towards 2.50.
Cheers and rock on!
---
---