My 2022 in Splinterlands | Lessons learned
My 2022 in Splinterlands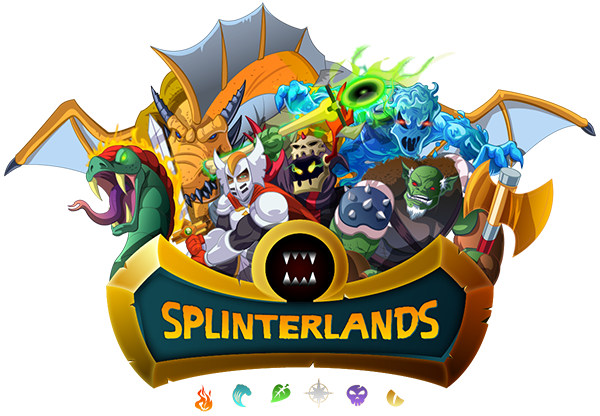 It has been a wild ride this past year. When I started, I knew nothing, but with time and the support of the community I am starting to understand Splinterlands – sort of.
Here is my profile pic. I have nearly completed 10,000 battles since I started, and I will probably get there by the end of the year.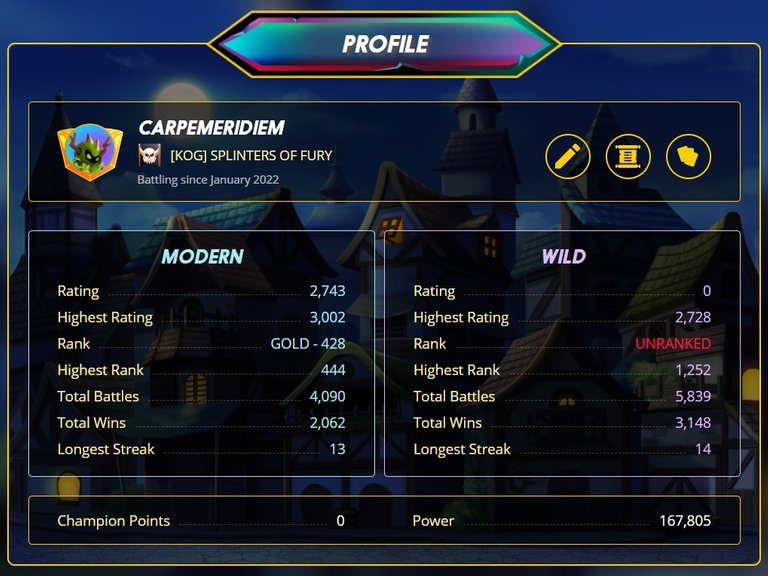 When I first started, I wanted to get to gold as fast as possible. I told my guild leader that I was going to make Champion someday. I haven't gotten there yet but I still have that goal in mind. The largest problem for me is finding good sources of income. Splinterlands can be a very pay to win game. In the end, the person with better cards will often beat someone with a superior strategy at least some of the time.
My biggest mistakes was renting purely for power to meet the league requirement. I remember renting a lvl 2 gold Professor Blight for weeks at time just to get the power. An expensive lesson to be sure. Now my account is generally just owned by me. I haven't yet ventured into the auto rentals in PeakMonsters.
Although I don't consider this a mistake, I wish I had bought fewer packs directly from the Splinterlands store. They have always been available much more cheaply from secondary markets like Tribaldex. I do want to support the game, and in that sense it was not a waste. I could have done better just by buying the cards I needed directly.
This lesson I already knew from Magic: The Gathering. It makes little sense to buy packs at retail to open for the cards you need. There is lost expected value every time we open an expensive pack. I played Magic for 25 years, nearly from the beginning, but quit to focus on Splinterlands. The real advantage of Splinterlands over Magic is how liquid the market is. I could list and sell my whole collection in Splinterlands for slightly below retail after fees. In Magic, this is a ton of work, and many of us are forced to move large collections at a local gaming store at a loss.
Simply put, Web3 gaming is superior to tabletop gaming in many ways. The only place it lacks is in-person social gaming, which Magic and other similar games still has the advantage.
What's next in 2023?
Simply put – LAND!
I bought a plot not too long ago and have claimed it. I am somewhere in the Pristine Northwest. I can't wait to see what this adds to the game. I know it is a small thing, but I get a bit of charge knowing I own a simple piece of digital real estate. This is something I never thought would be possible in another platform like The Sandbox, but I know it is possible and achievable in Splinterlands.
I will continue to dollar cost average into the game and pick up good deals where I can. Sometimes there is a large disparity in prices from day to day. Learning the bids system will be critical for me over the next year.
I also plan on doing some giveaways! I want to give back to the community and help some people get their start in the game. The cost for entry is quite high but it is achievable especially with a little support from everyone.
Thank you all for reading this far, and if you feel like it, give me a follow. It is greatly appreciated!
---
---