CIB: Crypto I Bought #8 - Polymath, Ripple, Stellar, Hive Backed Dollar, Staking LEO, SPS, PolyCUB, pHBD-USDC, Splinterlands Reveal
Slowly getting back to deeper engagement in the crypto world. There are so many moving parts and not a lot of focused step-by-step tutorial help - baby steps.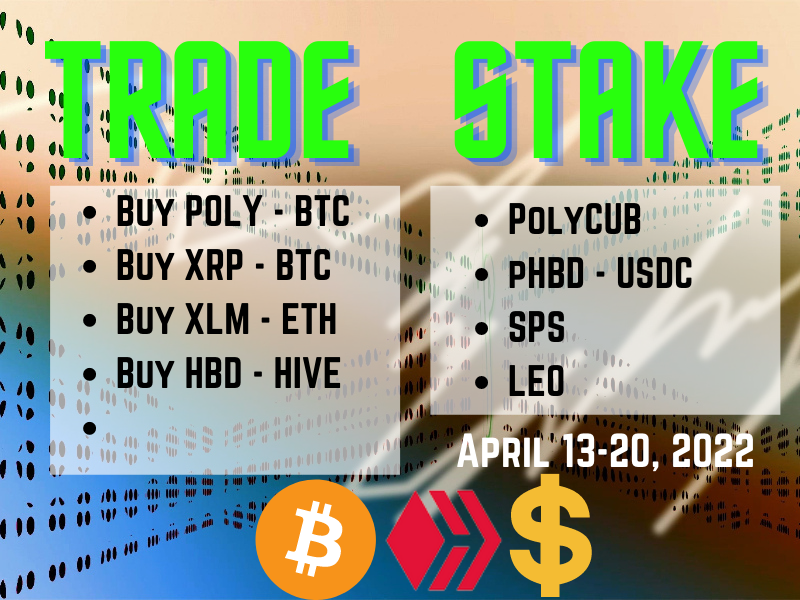 Portfolio News
Updated airdrop data - staked CUB balance goes down and pending airdrop goes down - and I have done nothing. Sure do not understand that.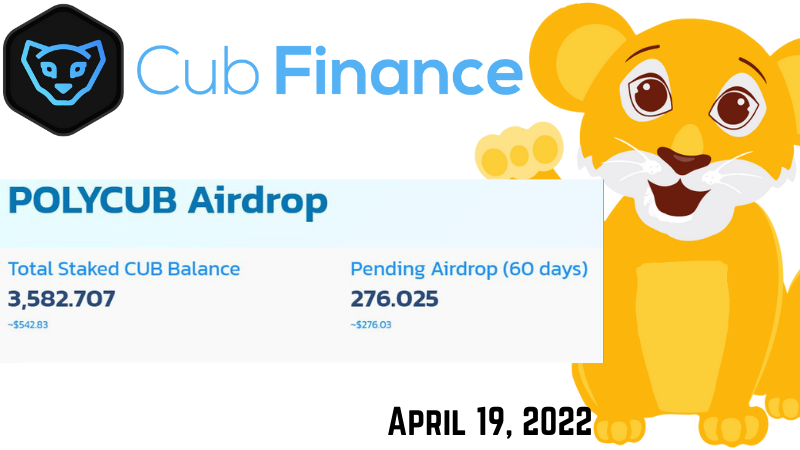 Bitcoin price drifted lower for the week ending 5% down with an 8% peak to trough volatility = a tame week.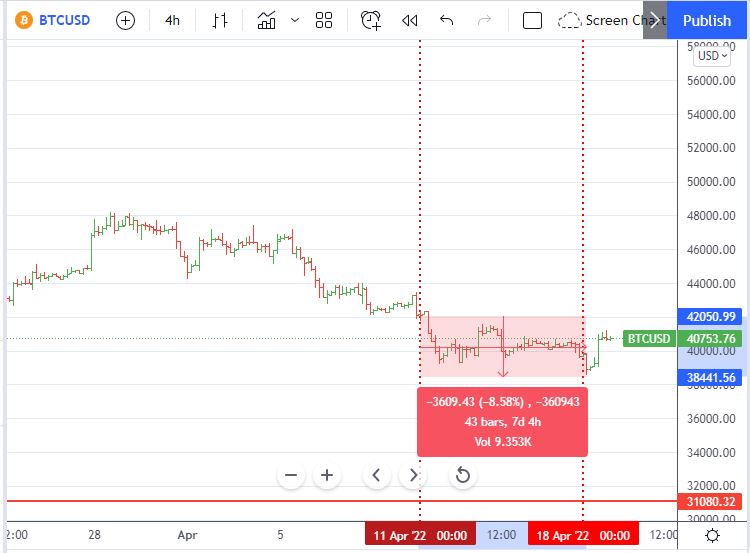 Bought
Quick reminder of my process. I run a few altcoin portfolios - one from Top 20 and one from a Rising 10 measured for 6 months to December 2021. I bought all the positions selling BTC or ETH - so I review the charts against those only and never against USD. I am looking for reversals - lows to buy and highs to sell.
Polymath (POLYBTC). POLY has been on a drift lower since my first purchase. Price had made a higher high and dropped back but seemed unwilling to plumb back to the lower lows. Averaged down 17% below my initial entry looking for the uptrend to continue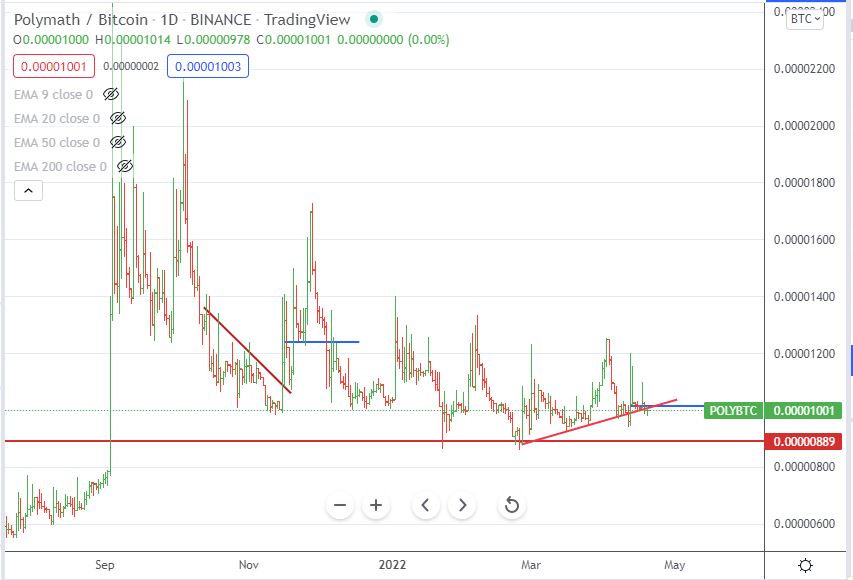 Ripple (XRPBTC). With the glimmer of good news from the SEC suit XRP price popped.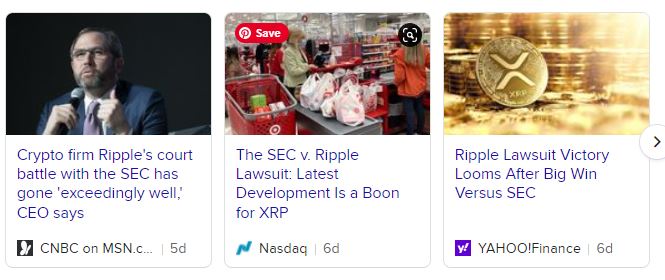 I added a new holding 5% above the last add. What I like is the chart is making higher lows and is below the midpoint of a new up trending channel with the top of the channel 22% away.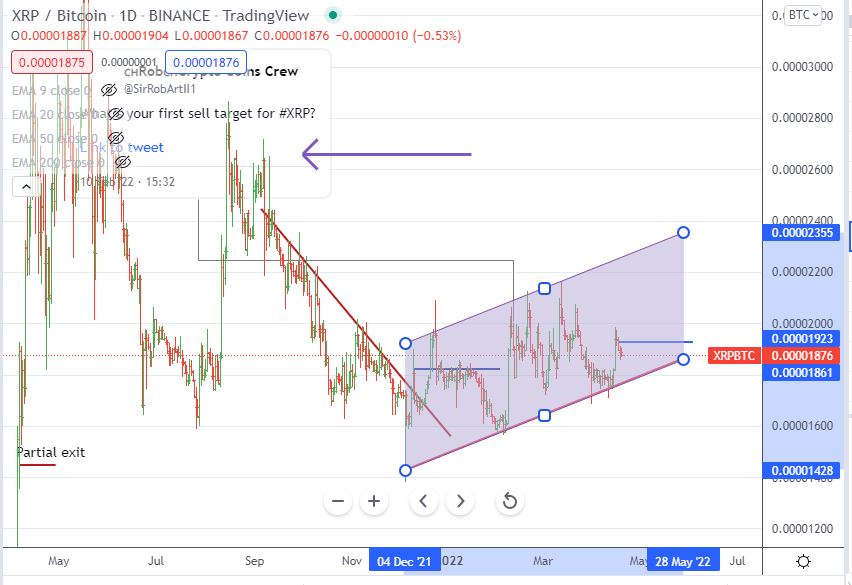 Stellar (XLMBTC). Stellar has been on a steady downer since May/June 2021. One breakout attempt in August 2021 fizzled out. Price just plumbed lower and reversed from March 2022 with 3 higher lows. Time to jump back on 59% and 36% lower than previous entries.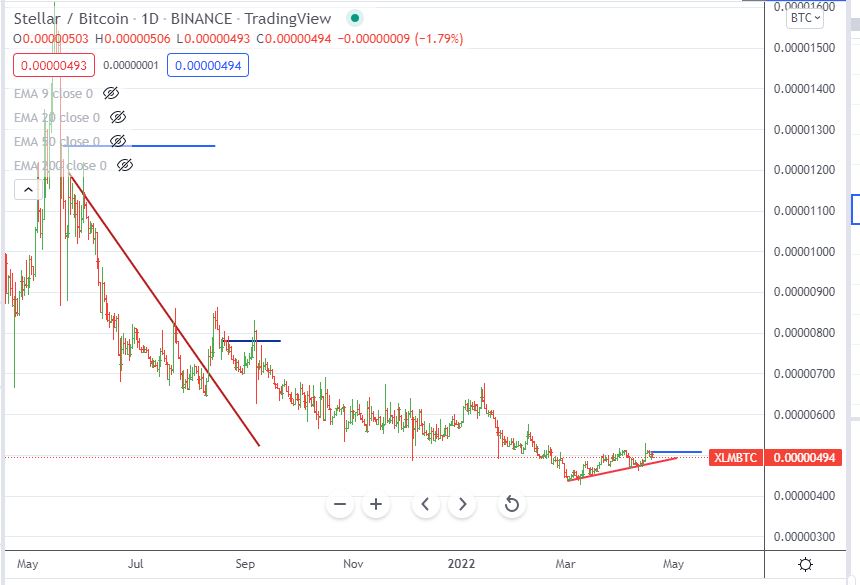 Hive Backed Dollar (HBD). The Hive witnesses moved to raise the saving rate from 12% to 20%. This is incentive enough to sell HIVE for HBD and save. I tested the Hive.Engine market - liquidity is low but I did score some HBD a little above the 1:1 peg.
Staking
Splinterlands (SPS): Claimed all the SPS I could get and staked them. Thinking about starting an SPK node if I can find the time. APR of 25.85%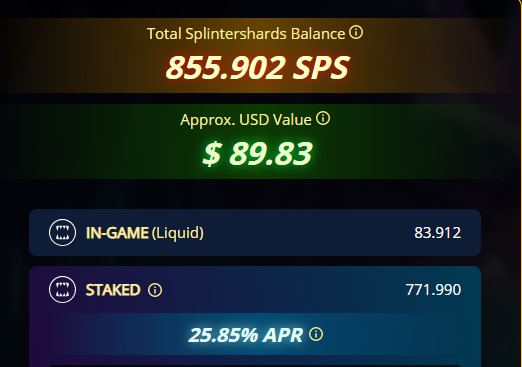 LeoFinance (LEO): Powered up just short of 100 LEO - time to delegate some more.

HBD - USDC on Polycub
This is the new liquidity pool bringing HBD onto the Polygon mainnet. Tested it out
Process steps
Buy USDC - as the farm is on Polygon network do the swap there. I used Paraswap to find the best deal selling ETH for USDC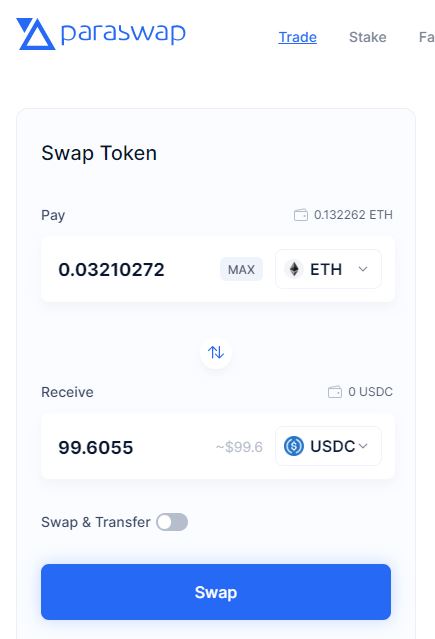 Move HBD to Polygon network - I am holding Swap.HBD and HBD - not sure which will work. I know moving HBD using the Wleo bridge will work to take HBD out of native Hive wallet. It is a simple process - enter Polygon mainnet address and confirm with Keychain or Hivesigner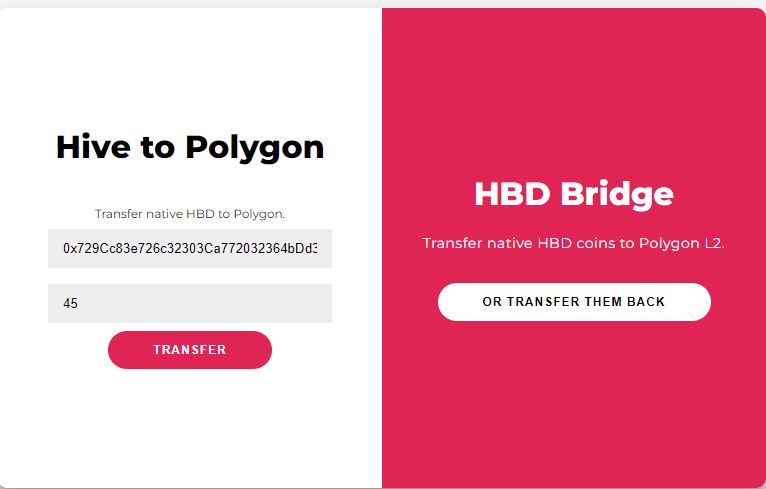 Need to Import token into Metamask on Polygon mainnet to see it listed in your assets using the pHBD contract Address:
0x6d969cea201e427d2875724fd4e8044833fbc7f4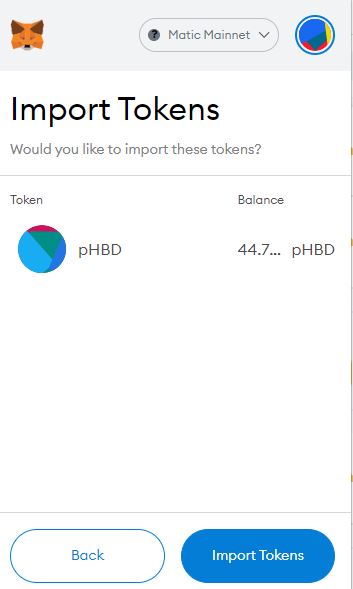 Go to Polycub Farm and Get PHBD-USDC LP - executed on SushiSwap. Enable the farm

and approve the coins and add liquidity.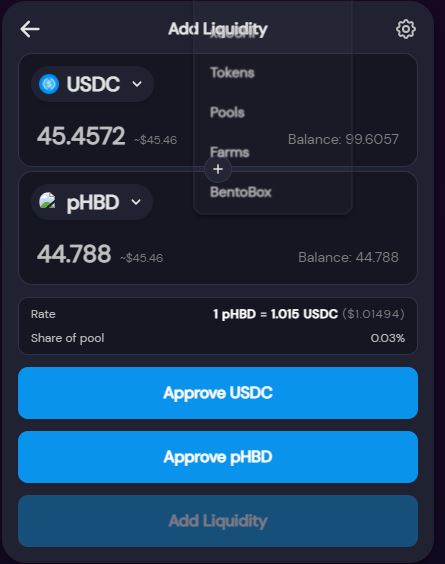 Make sure you have some MATIC to pay gas fees.
Once it is confirmed (3 stages) Stake the LP.

Staked with APR of 49.04%

Stake Polycub
Claimed airdrop PolyCUB

and staked with APR at 35.82%.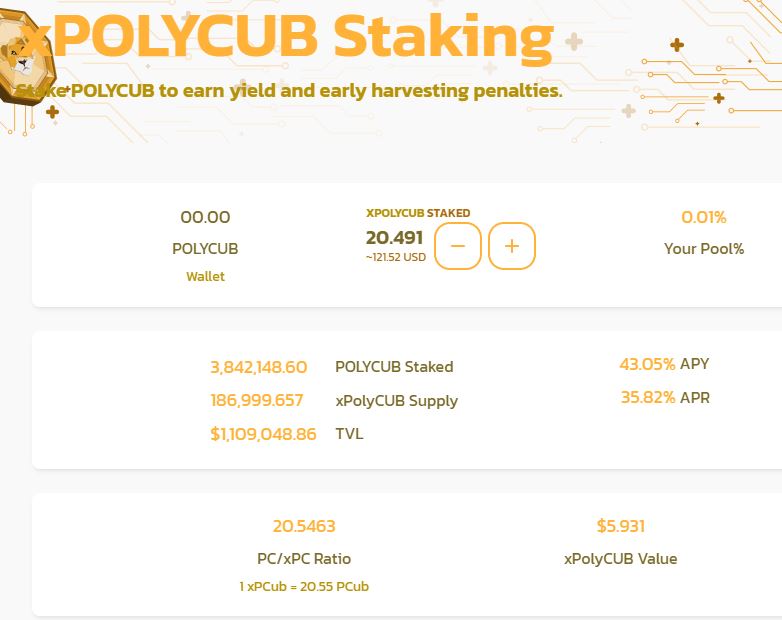 Airdrops
Splinterlands Receieved a Carnage Titan card in the Chaos Legion airdrop. This is a Legendary card whatever that means. Chances were 0.19% for each pack purchased - I bought 12 packs so happy to win with only a 2.28% chance. Value on Peakmonsters $18.50
https://peakd.com/splinterlands/@sonaker/carnage-titan-a-card-rising-in-price-but-is-it-worth-it
Did my first card reveal - no idea what I got. Someone will enlighten me. I did this without buying any potions to increase chances of better cards. Next time. I have a few packs to open.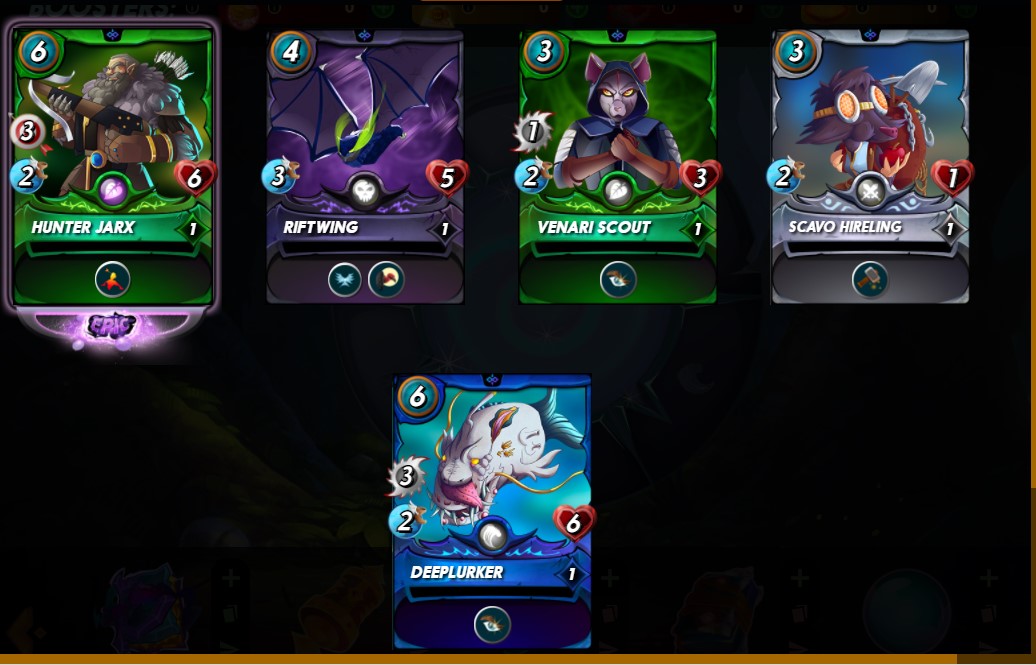 Key Links
Splinterlands Where to claim SPS https://splinterlands.com/?p=sps_management
Polycub Farms For staking pHBD-USDC and PolyCUB https://polycub.com/farms
Buying USDC There are a few places depending what you are selling. I always start with ParaSwap as it allows you to check across the different mainnets. Change the network using the link icon on the menu
https://app.paraswap.io/#/?network=polygon
Bridging HBD Bridge HBD directly from your Hive wallet - note this is not for SWAP.HBD https://wleo.io/hbd/
Cautions: This is not financial advice. You need to consider your own financial position and take your own advice before you follow any of my ideas
Images: Trade/Stake image is based on royalty free photo under CCO public domain licence from piqsels.com. CubFinance logos come from CubDefi media kit. All other images are created using my various trading and charting platforms. They are all my own work
Tickers: Crypto tickers come from TradingView
Charts: http://mymark.mx/TradingView - this is a free charting package. I have a Pro subscription to get access to real time forex prices
Trading: Binance offers a wide range of coins to trade, tight spreads and low fees if you use BNB to pay https://mymark.mx/Binance
Kucoin offers a wider range of altcoins than many of the other exchanges. I do like to diversify my holdings in case an exchange gets knocked over. Grab 15% discount on your trades whn you open an account on this link https://mclnks.com/kucoin15
Tracking: Keeping track of your crypto trades is a whole lot easier with CoinTracking.info. Get 10% off all your account upgrades https://mymark.mx/CoinTracking
April 13-20, 2022
Posted Using LeoFinance Beta
---
---