Splinterlands Deep Dive Part 1: Founders & Developers
With the exponential growth splinterland game is experiencing, a few players are asking who are the Devs and Founders of the game. Normally the Founders and Developers can be easily navigated through the main website, but since the site is already mainly used as the portal for the game itself, the more technical information cannot be seen easily. So here is a quick overview of the founders and developers of today's hit blockchain game.
Splinterlands Founders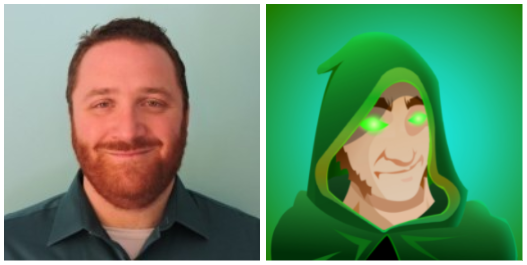 Dr. Jesse "Aggroed" Reich
CEO And Founder, Jesse has been a gamer for life, and created his own game in 2014 using Kickstarter. After working with his partner Matt, they decided to combine forces and develop a digital version of another game Jesse had been designing. Before founding Splinterlands, he worked as a professor, then as part of software sales and marketing for educational software companies. He's been a great contributor since the inception of steem blockchain (the original blockchain in which HIVE was forked from). He leads mostly the marketing and other stuff that are not related to technical coding.
In college Dr. Reich studied theater, chemistry, and education. He immediately moved on to graduate school at Texas A&M University. When he graduated he worked for BASF, the world's largest chemical company. Due to family health concerns he left industry and spent a year teaching in an inner city high school followed by a year spent in a wealthier district school district. He then started professing at the college level at a military college in Massachusetts.
While teaching he adopted software in his class that pushed his students to new heights. After sharing his experience with the software he used in his course with the publishing company they offered him a job selling the software to other professors. It launched a 10 year publishing career. He sold software to prestigious schools like Harvard, Brown, and Yale and he also sold to giant schools like Ohio State and Northern Arizona University.
Two side projects ultimately merged to lead him to co-found Splinterlands.com. As a life long passionate gamer Dr. Reich had created a kickstarter game and raised $21,000 in the process. It was fun as a hobby, but he saw the challenges that arose with creating large quantities of physical products. He created a second game, but held off on publishing it until later.
In 2016 he started using the blockchain based blogging platform steemit.com to have an immutable place to free write on topics he wanted to investigate. After realizing that this blogging tool was an incredibly powerful tool towards protecting economic liberty and freedom of speech he got heavily involved. He founded a Discord group of like minded people called the Peace, Abundance, and Liberty Network with 20,000 people in it. And he became an elected official on the Steem Blockchain.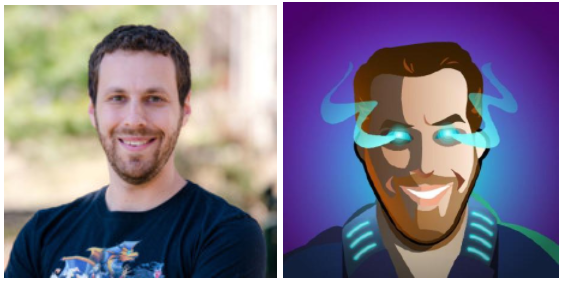 Matthew "Yabapmatt" Rosen
CTO And Founder, Matthew started developing his computer programming skills at the age of 10. He wanted to make his own video games, and has been doing so professionally for most of a decade. He has extensive experience in game design, computer programming, and blockchain technologies. He is spearheading the development team of Splinterlands.
We do not have any public sources for the other Devs building the whole ecosystem of Splinterlands, perhaps they wanted to stay a bit private, but technically not a big deal as they are considered as employees of Splinterlands and whatever they do already represents the Lead Developer which is the CTO and the Founder himself, Matthew. But most of the developers actively engage in the discord server, on weekly AMAS, and any community event related to Splinterlands. It is a solid community.
Splinterlands was founded on 2018, and just this 2021, with the introduction of the SPS governance, migrating into a fully decentralized NFT blockchain game, it hits record breaking growth.
That's it for this post, see you in another deep dive post regarding Splinterlands, cheers!
---
---