My 1st HIVE Power Up Day #HPUD
@hivebuzz announced HIVE Power Up Day - October 1st 2022 early this week.
It came fast and now it's here.
TL;DR on their post says I will win a
1 Power-bee badge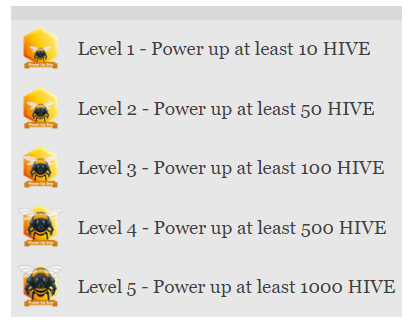 ####### I'm not really sure what this badge is for.
2 may win HIVE Power Delegation
I don't really care about the Power-bee badge and HIVE power delegation,
but I am still up for the Earning potential of HP.
I even wrote an article (how much can we earn with HP) digging deeper on the math.
---
I powered up 100 HIVE.


---
And I received my badge now.
That was quick.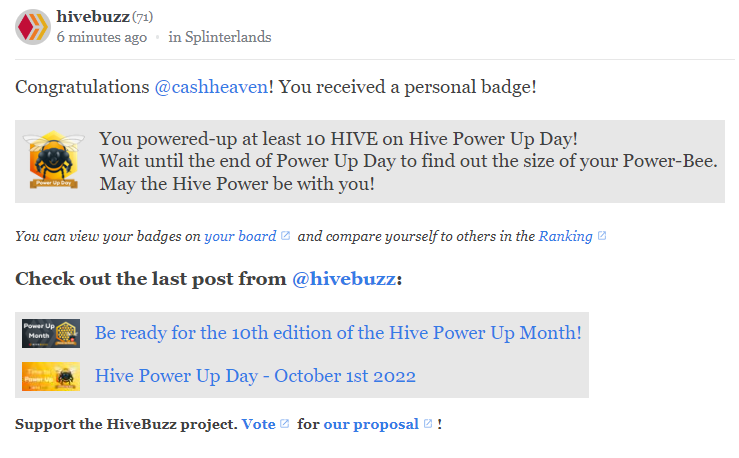 ---
I now have a total of 1,837.589 Staked HIVE.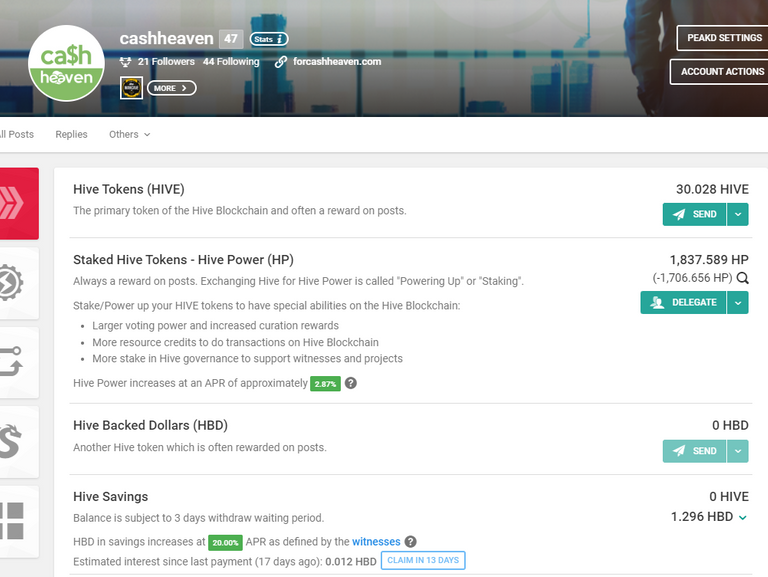 I am reserving that 30 liquid HIVE for the daily 1 HIVE power up for 10th edition of HIVE Power Up month.
---
Regardless of having badge or no, it is still always nice to have more HP in my account.
It enables my account to do more things such as renting out my cards optimally with the help of Rent golem of SplEx.gg to earn daily DEC income.
You may check how they do as well:
@genepoolcardlord
@genepoolrentsclr
@sl-expert
@cardlord
---
Happy Hive PUD everyone & Cheers to growing!
Thumbnail made in Canva.
---
---