Latest Legendary Summoners Revealed!

Hello Splinterlands Fam,
It's Monday, the Town Hall day. And Nate was back. And he brought a lot of eye candies. But 3 of them were very important: the new LG Summoners. I tried to come up with some abilities for them, so these stats are not official! Here we go: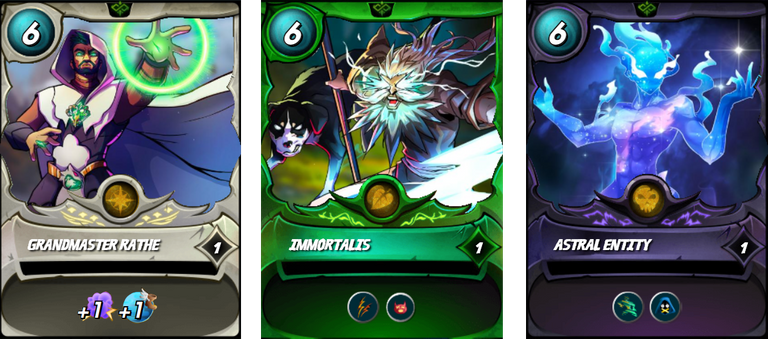 Do you remember Grandmaster Rathe, I did share him before. But I modified it a little bit and here is the last version. This card is designed with @moriarty95 This card will be the first LG summoner.
Second, Immortalis is the Summoner created with the Immortal Gods Guild, of which @clove71 is the leader. I think I like its design the most, I just want to ask if the dog referring to any pet they own 😃
And the last Summoner is Astral Entity, designed with @cryptoreaper (I might be tagging wrong, I'm sorry) It seemed like a total phaser and I added that ability. And maybe a silencer, I don't know.
We are expecting the card sales to finish that 9 million packs and achieve the life summoner already.
Thank you for reading. Take Care!

Join Splinterlands, Play and Earn!
---
---