ELEMENTAL PHOENIX🔥 Splinterlands Art Contest SPT W-232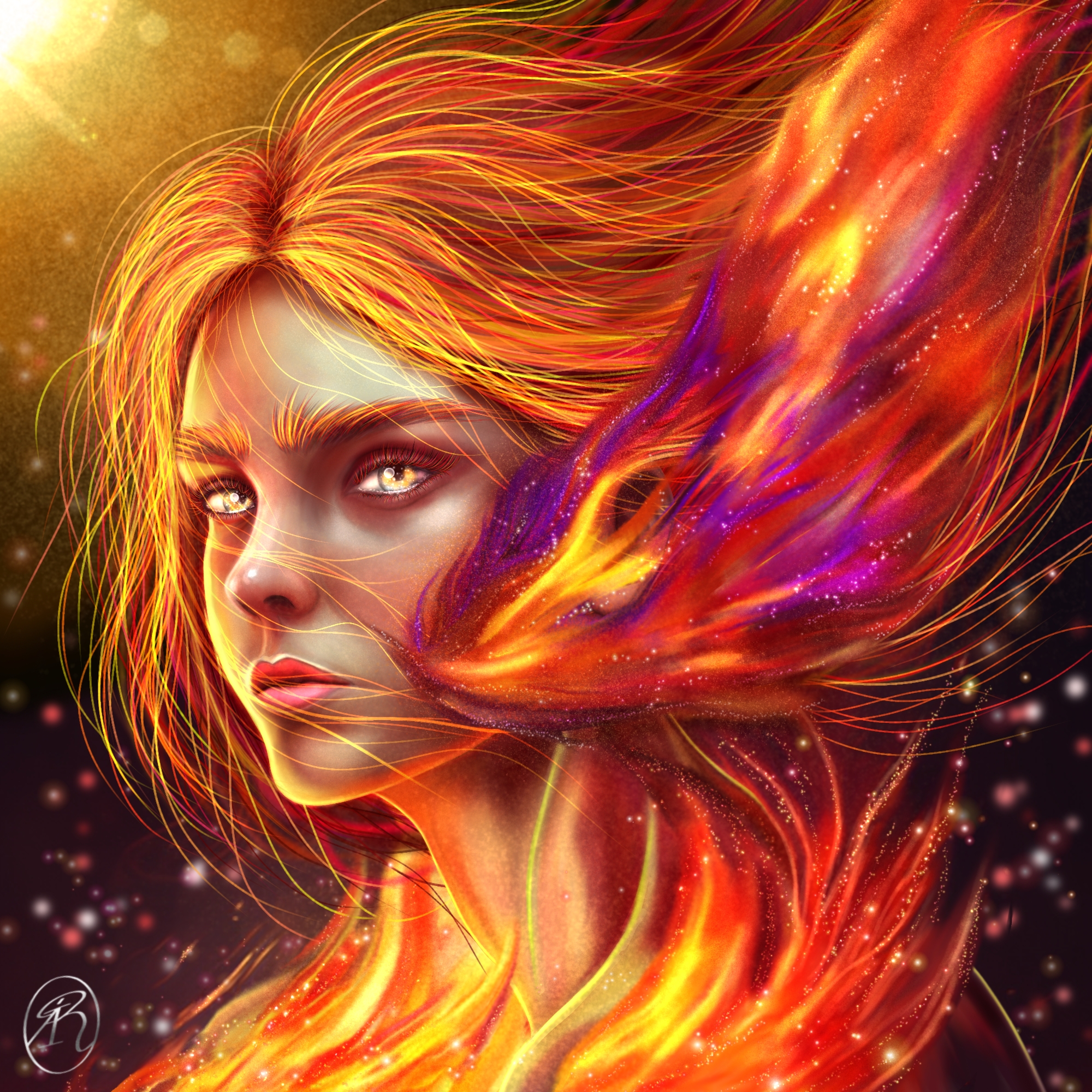 Hola! Muy buenas noches para todos ustedes mi querida comunidad de Hive. 👋😊❤️🌷 Espero se encuentren muy bien como siempre cada día y en dónde quiera que se encuentren y en lo que se encuentren haciendo, siempre con amor y alegría. Para esta esta semana que ya está por finalizar, vengo a compartirles mi entrada al concurso de el mundo Splinterlands, que cuenta con una variedad de criaturas místicas y seres fantásticos. Entre ellos, una de las cartas más populares es la ELEMENTAL PHOENIX que es una criatura de fuego que ha sido venerada y temida por igual en todo el reino. En mi versión, transformé la criatura en una hermosa y enigmática mujer que irradia el mismo poder y pasión que su contraparte de fuego. Para dar vida a mi ELEMENTAL PHOENIX, comencé con un boceto detallado de su forma humana, asegurándome de mantener las características distintivas de fuego. Su cabello es una variedad de tonos cálidos y ardientes, los ojos de la Phoenix están llenos de una intensidad ardiente que te hace sentir como si estuvieras mirando directamente al fuego mismo. Para representar el poder y la majestuosidad de la Phoenix, decidí colocarla en una postura de perfil, y una expresión determinada en su rostro. En general, crear mi propia versión de la Phoenix como una mujer fue emocionante y gratificante. Espero que mi pieza les guste y me hagan saber aquí en los comentarios que les ha parecido esta representación de esta extraordinaria carta! 😉👋🌷
Hello! Very good evening to all of you my dear Hive community. 👋😊❤️🌷 I hope you are doing great as always every day and wherever you are and whatever you are doing, always with love and joy. For this week that is about to end, I come to share with you my entry to the Splinterlands world contest, which has a variety of mystical creatures and fantastic beings. Among them, one of the most popular cards is the ELEMENTAL PHOENIX which is a fire creature that has been revered and feared alike throughout the realm. In my version, I transformed the creature into a beautiful and enigmatic woman who radiates the same power and passion as her fire counterpart. To bring my ELEMENTAL PHOENIX to life, I began with a detailed sketch of her human form, making sure to maintain the distinctive fire characteristics. Her hair is a variety of warm and fiery tones, the Phoenix's eyes are filled with a fiery intensity that makes you feel as if you are looking directly into the fire itself. To represent the power and majesty of the Phoenix, I decided to place her in a profile pose, and a certain expression on her face. Overall, creating my own version of the Phoenix as a woman was exciting and rewarding. I hope you like my piece and let me know here in the comments what you thought of this representation of this extraordinary card! 😉👋🌷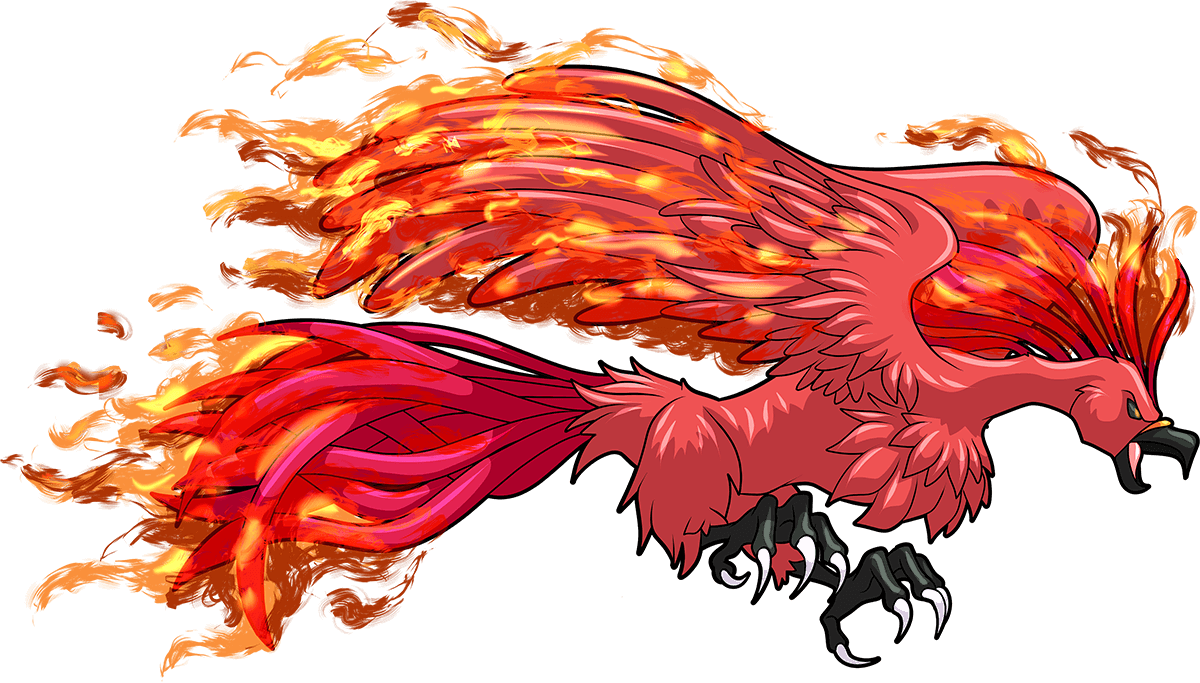 Etapas del Dibujo/Drawing Stages
Para iniciar utilice una brocha tipo pluma falcon suave por su trazo suave y realice el boceto guía para luego en otra capa hacer el delineado. Después, en una nueva capa abajo de la capa del delineado empecé aplicar un color base de piel donde después con método de mezcla normal empecé a matizar la piel con varios tonos saturados y luminosos acordé a la iluminación, de seguido trabaje los ojos usando para los trazos una brocha tipo brillo de cabello 2, tanto para la piel como para los trazos de los ojos. Ya para el cabello abrí una nueva capa donde empecé a recrearlo con varias tonalidades de rojos, naranjas y amarillo. Luego pase hacer las cejas con el mismo pincel tipo Pelo que utilizo para el cabello, usando un color rojo vino tinto oscuro con un grosor de pincel muy mínimo.
To start I used a soft falcon pen brush for its soft stroke and made the sketch guide and then in another layer I made the eyeliner. Then, in a new layer below the eyeliner layer I started to apply a base color of skin where after with normal blending method I started to shade the skin with various saturated and luminous tones according to the lighting, then I worked the eyes using for the strokes a brush type hair gloss 2, both for the skin and for the strokes of the eyes. For the hair I opened a new layer where I started to recreate it with various shades of reds, oranges and yellow. Then I did the eyebrows with the same hair brush that I use for the hair, using a dark red wine red color with a very minimal brush thickness.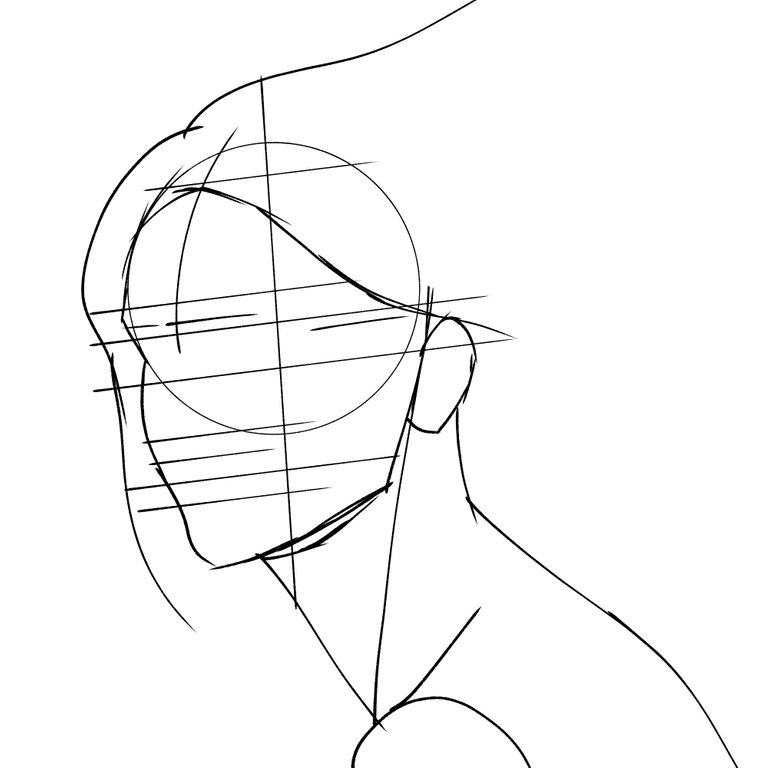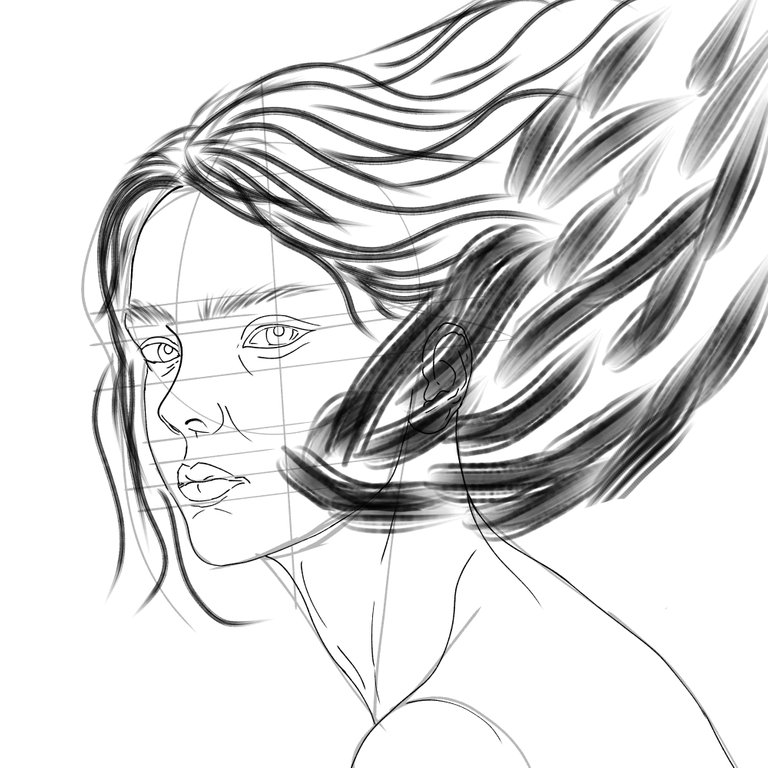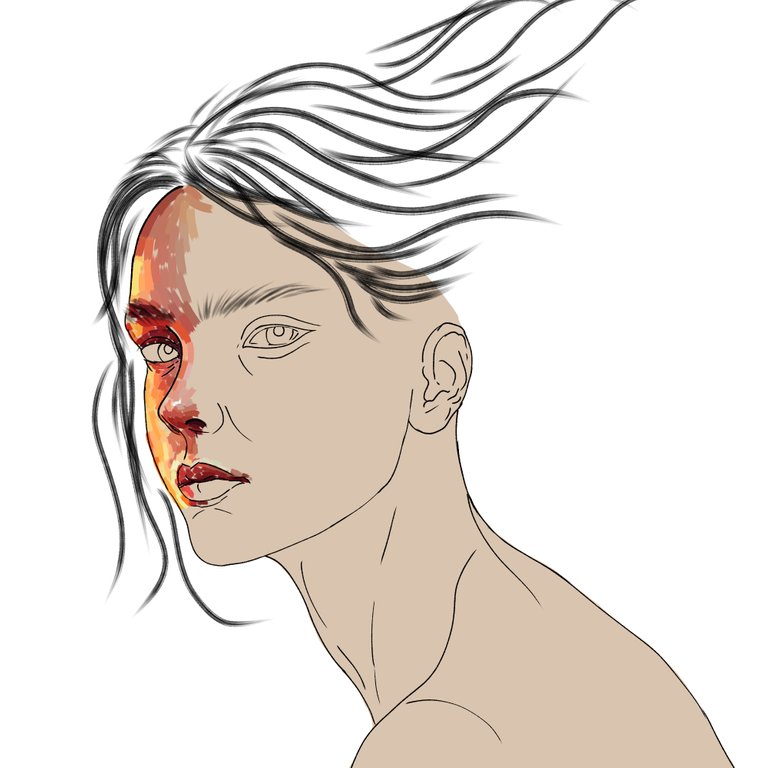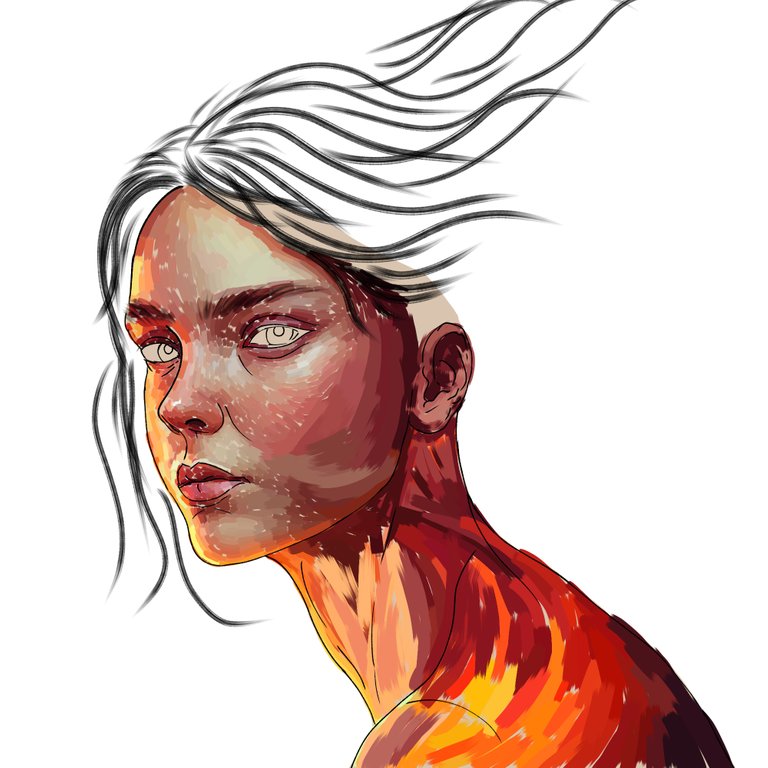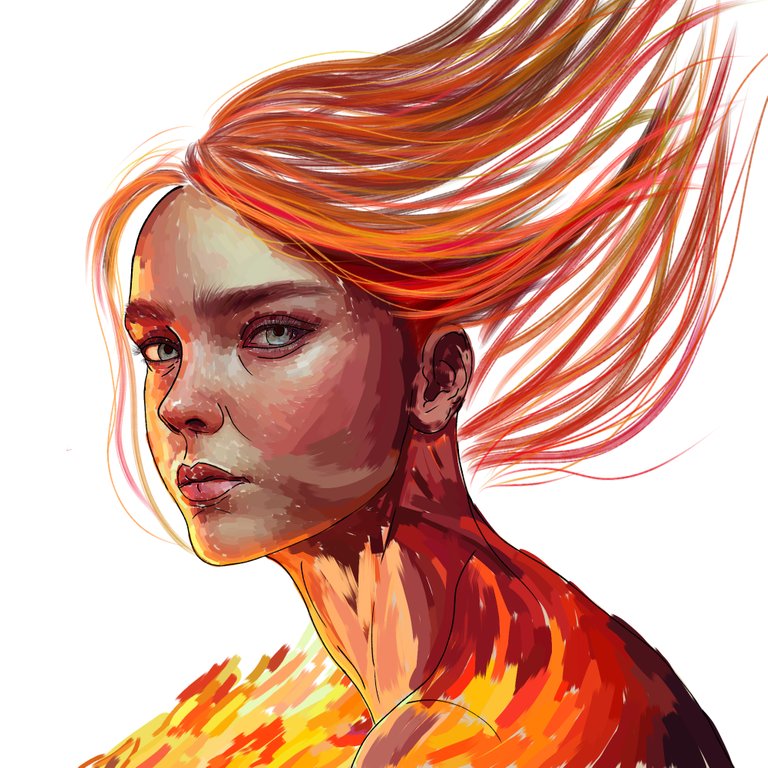 Para esta segunda parte, termine de recrear el cabello dándole vólumen con mechones gruesos y otros no tanto en una misma capa con método de mezcla normal. Luego, pase a cambiar el tono del fondo por un gris, y comencé el difuminado para mezclar y suavizar, para el cual, al principio estaba usando la brocha tipo brillo de cabello 2, que de momento se pausaba mucho en cada trazo y eso me retraso algo, así que cambie para el difuminado con una brocha tipo oriental shan shuin que tiene un trazo suave y fluido. Trabaje un poco más el cabello con amarillo. Pase a unir la capa del delineado con la capa de color, y seguí mezclando. Le baje la opacidad a la capa del delineado para poder difuminar sin manchar tanto los colores. Para el difuminado del fuego de fondo utilice una brocha tipo Lápiz #1 que me permitió esa textura algo corrugada. Pase a aplicar en una nueva capa varios matices de colores como a especie de plumas deshaciendose o desprendiéndose usando un método de mezcla normal con un pincel tipo brillo de cabello 2 y luego difumine con el mismo pincel lápiz #1. Resalte un poco las cejas con una tonalidad de amarillo y rojo para darles iluminación. Aplique un fondo negro que luego le agregué un poco de iluminación alrededor de la Phoenix con aerógrafo normal y opacidad baja usando un método de mezcla normal.
For this second part, I finished recreating the hair giving it volume with thick and not so thick strands in the same layer with a normal blending method. Then, I changed the tone of the background for a gray, and started the blending to blend and soften, for which, at first I was using the brush type hair gloss 2, which at the moment paused a lot in each stroke and that delayed me something, so I changed for the blending with a brush type oriental shan shuin that has a soft and fluid stroke. I worked a little more on the hair with yellow. I blended the eyeliner layer with the color layer, and continued blending. I lowered the opacity of the eyeliner layer so that I could blend without smudging the colors so much. I used a #1 pencil brush to blend the background fire, which gave me that slightly corrugated texture. I applied in a new layer several shades of colors like a kind of feathers fading or coming off using a normal blending method with a hair gloss brush 2 and then blurred with the same pencil brush #1. Highlight the eyebrows a bit with a shade of yellow and red to brighten them up. Apply a black background which I then added some highlighting around the Phoenix with normal airbrush and low opacity using a normal blending method.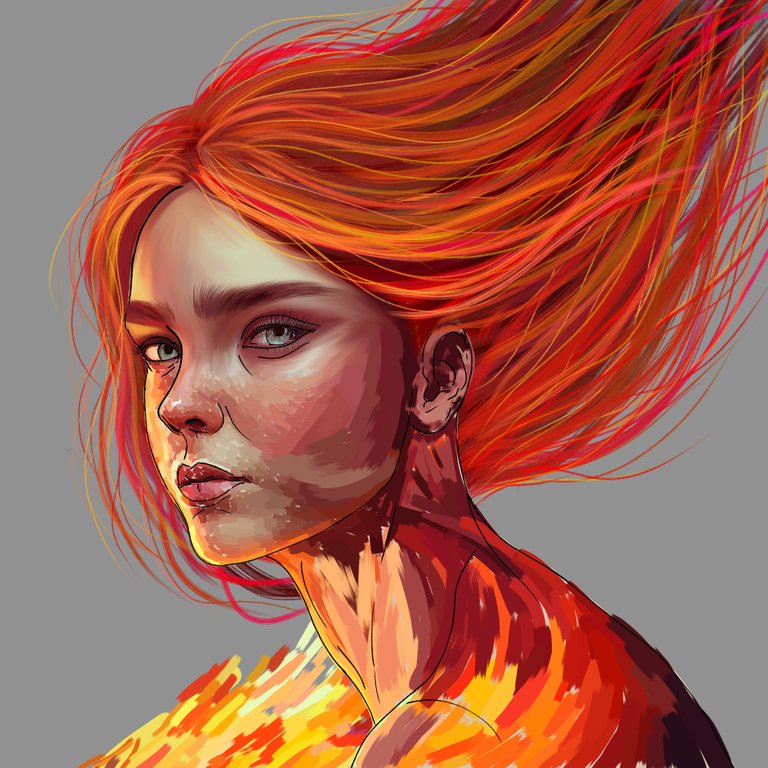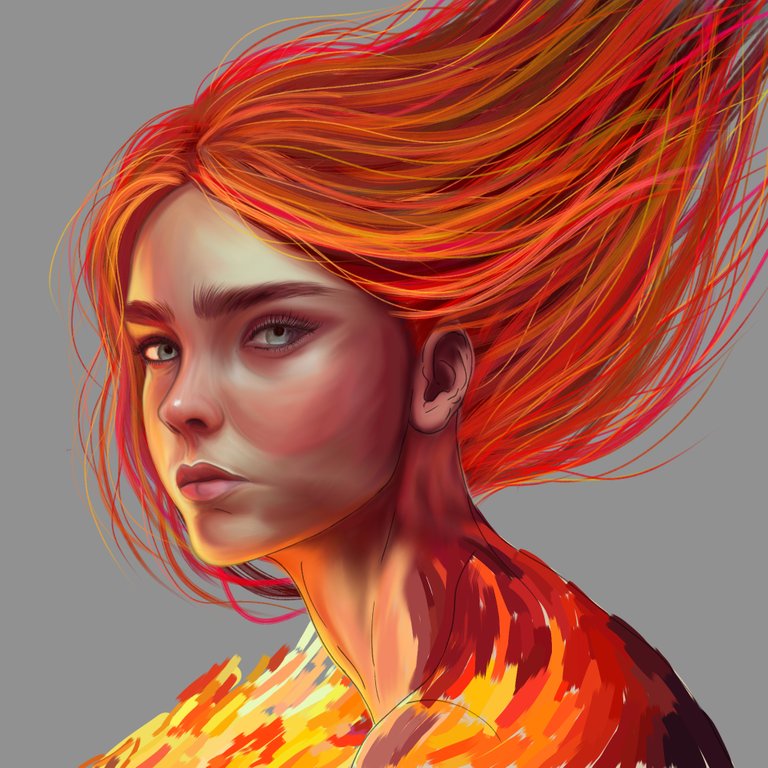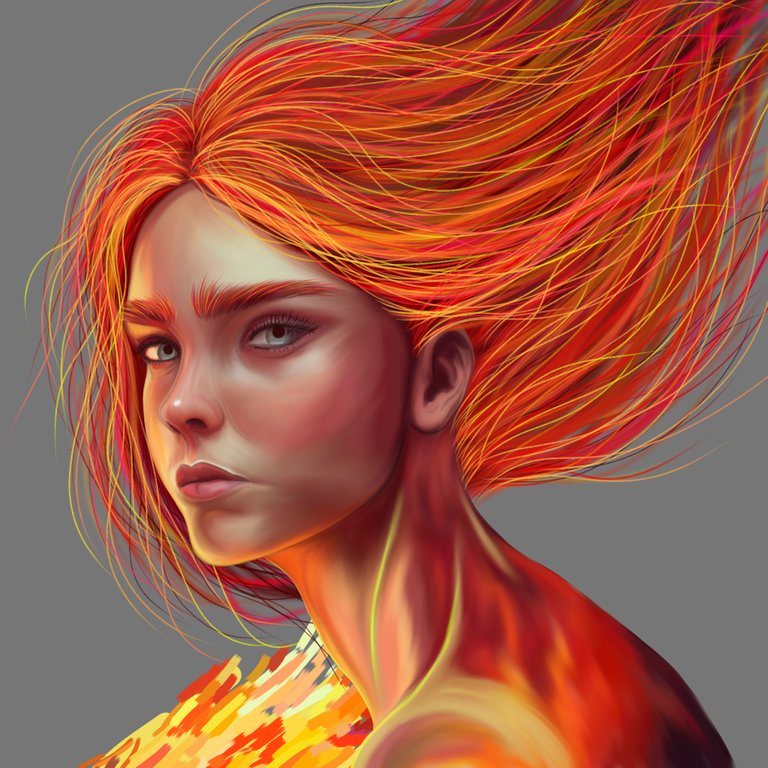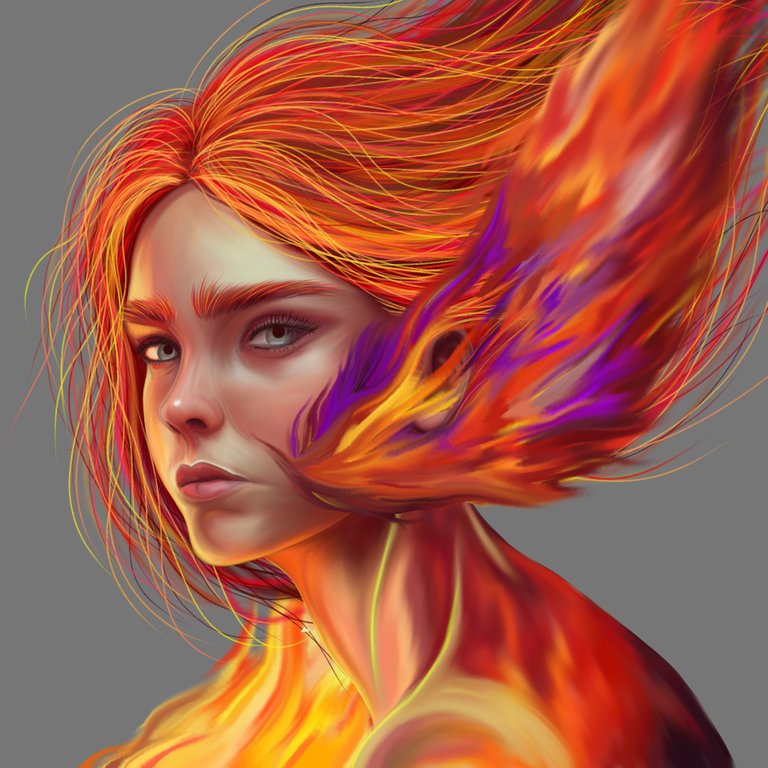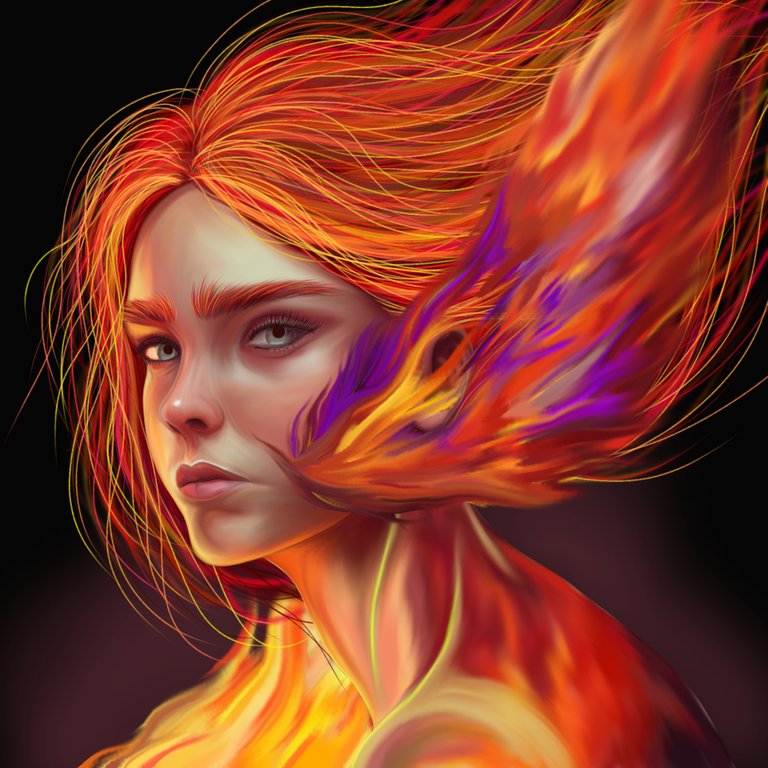 Para esta etapa final, trabaje un poco el fuego de fondo y luego aplique en una nueva capa como a especie de plumas con tonos bastante saturados, como por su hombro y parte de la espalda. Trabaje las pestañas con los mismos tonos de cabello y cejas. Luego en una capa de superposición de color empecé a resaltar algunas partes dándole mayor iluminación y vibración a los colores de algunas secciones, resaltando así los colores. Para esto use una brocha tipo aerógrafo de partículas dándole una textura. En una nueva capa con método de mezcla Añadir fui agregando mechones amarillos para darle iluminación al cabello, cejas y pestañas. Empecé en una nueva capa de añadir a aplicar los brillos a los ojos usando una brocha tipo círculo y también la brocha tipo punto de brillo y el pincel de Puntillismo #5. Aplique brillos de fondo y difumine con el filtro difuminado gauseano, luego agregue otros brillos en una nueva capa con método de mezcla normal usando el pincel punto de brillo. Reforcé algunas sombras con método de mezcla Multiplicar y un aerógrafo normal con opacidad mínima. Para finalizar agregue un resplandor de luz con aerógrafo normal difuminando con el mismo aerógrafo y agregando algunos brillos hexagonales con opacidad mínima. Seguidamente con opacidad baja y grosor al máximo agregue un poco de luminosidad con la brocha aerógrafo de partículas, para así integrar a la Phoenix. Culmine agregándole con aerógrafo de particular y opacidad baja un color ámbar en el iris de los ojos como reflejo del fuego que le rodea, dándole una cristalidad a los mismos. Espero les haya gustado esta representación de la Phoenix de fuego y me cuenten aquí en los comentarios. Gracias comunidad! 😄❤️
For this final stage, work a little background fire and then apply in a new feather-like layer with quite saturated tones, as for her shoulder and part of the back. Work the eyelashes with the same tones of hair and eyebrows. Then in a layer of color overlay I started to highlight some parts giving more illumination and vibration to the colors of some sections, thus highlighting the colors. For this I used a particle airbrush giving it a texture. In a new layer with blending method I added yellow highlights to give light to the hair, eyebrows and eyelashes. I started in a new add layer to apply the shimmers to the eyes using a circle brush and also the glitter dot brush and the Pointillism brush #5. Apply background shimmers and blend with the gausean blur filter, then add other shimmers on a new layer with normal blending method using the glitter dot brush. I reinforced some shadows with Multiply blending method and a normal airbrush with minimum opacity. To finish I added a light glow with normal airbrush blending with the same airbrush and adding some hexagonal glows with minimum opacity. Then with low opacity and maximum thickness add some lightness with the particle airbrush to integrate the Phoenix. Finish by adding with particular airbrush and low opacity an amber color in the iris of the eyes as a reflection of the fire that surrounds him, giving a crystallinity to them. I hope you liked this representation of the fire Phoenix and tell me about it here in the comments. Thanks community! 😄❤️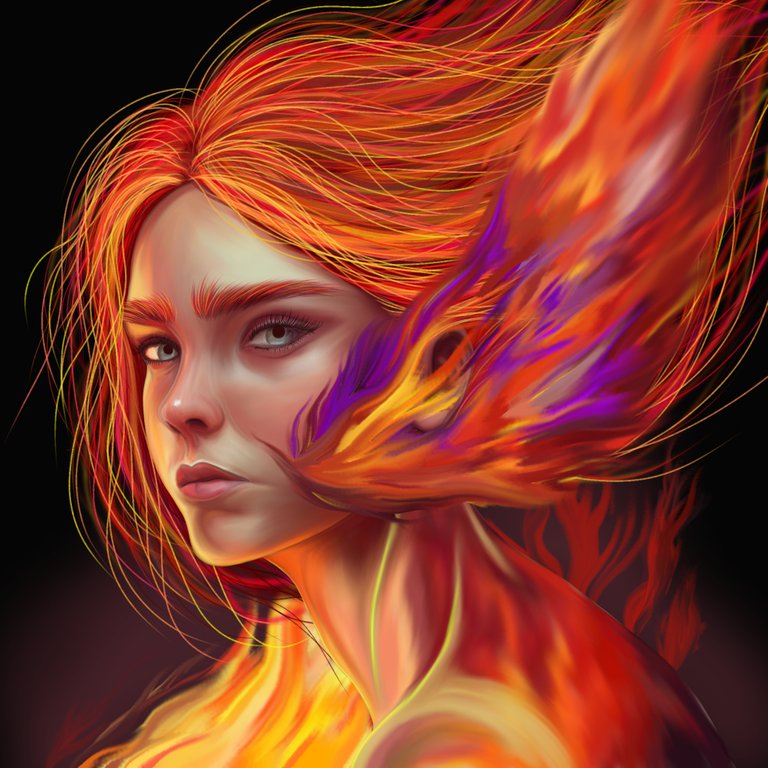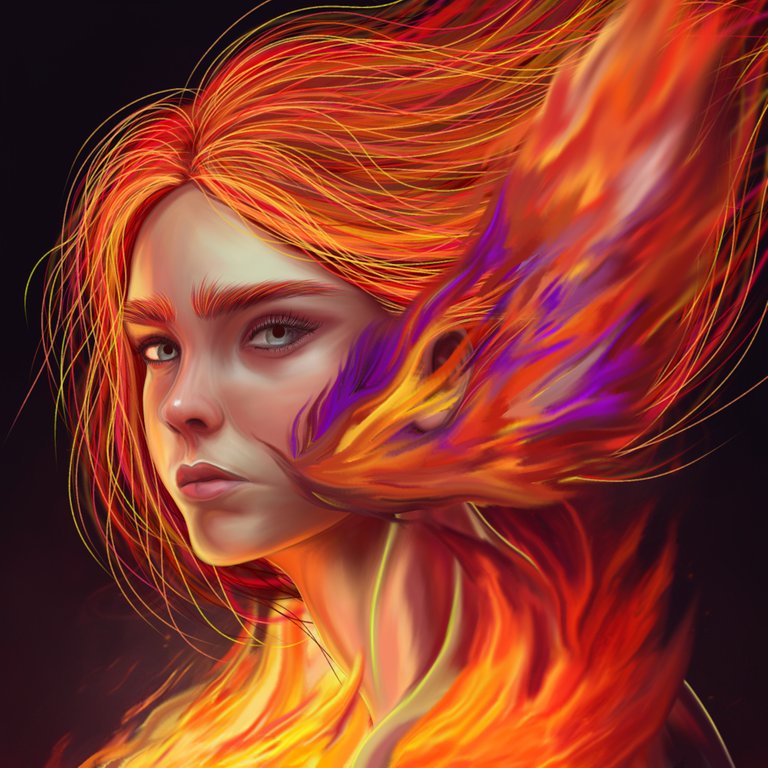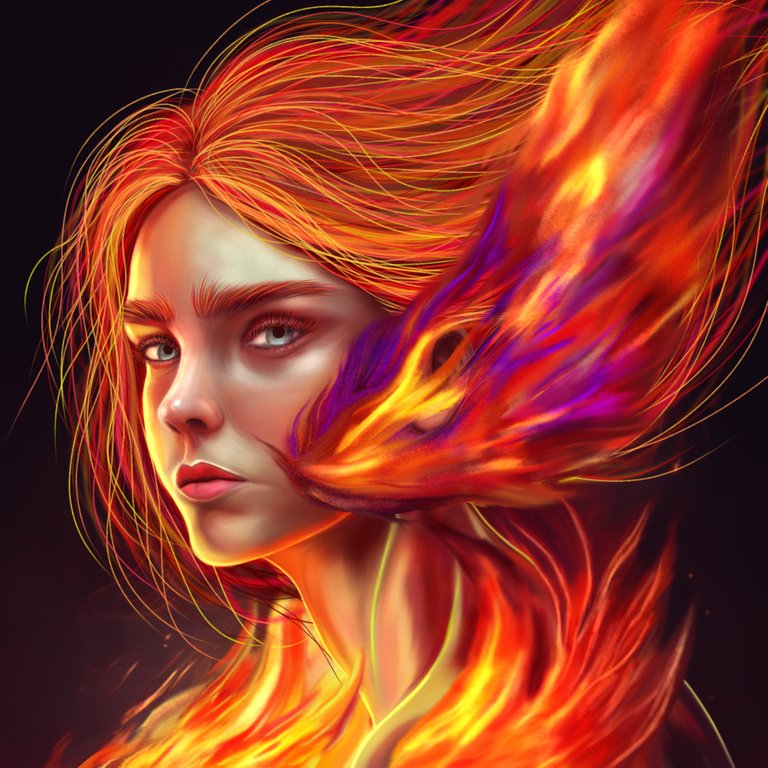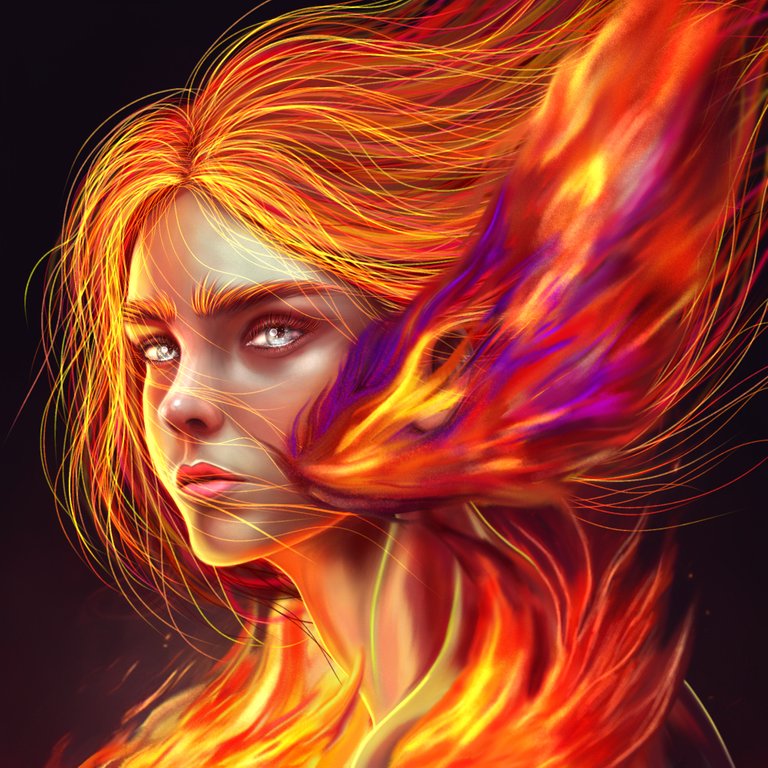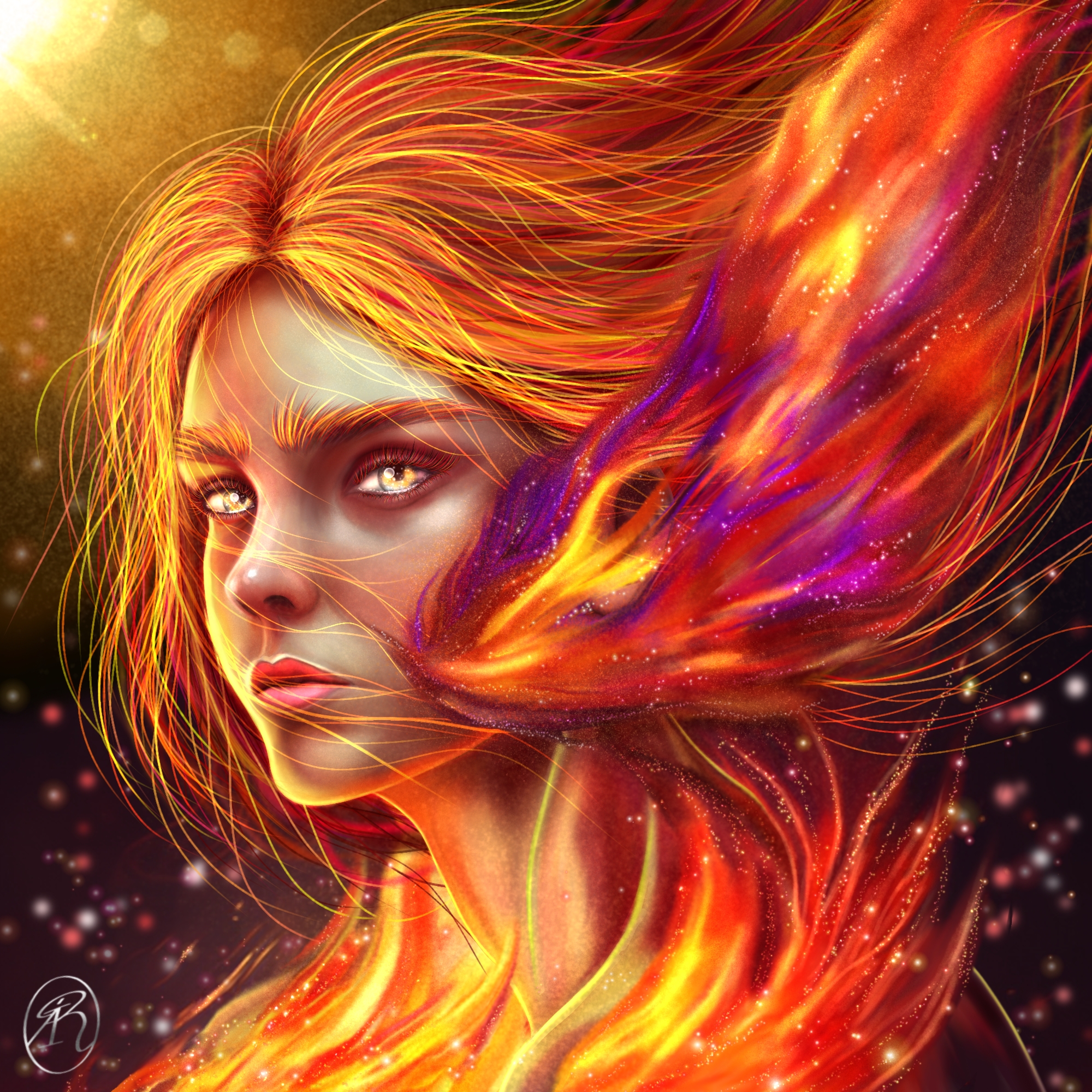 Redes Sociales/ Social Networks
Sigueme en/ Follow me in:
👉Instagram: @catrynart
👉 Twitter: @catrynart



Herramientas Usadas/Used Tools
Tablet Android/ Android Tablet
Programa Ibis Paint X/ Ibis Paint X Program
Traductor Deepl/ Deelp Translator
Servidor de Imagenes Imgbb/ Imgbb Image Server
Dactilopintura Digital/ Digital Fingerprint Painting



🌺¡HASTA EL PRÓXIMO POST!🌺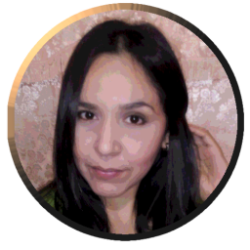 Detenerse es Retroceder
To Stop is to go Backwards
---
---