BEATRIX'S IRONHAND can be fetal for opponent, so be alert. Weekly submission for SPLINTERLANDS

---
Hi beautiful gaming world!
This is my #weekly submission for #splinterlands gaming platform with the theme card- BEATRIX IRONHAND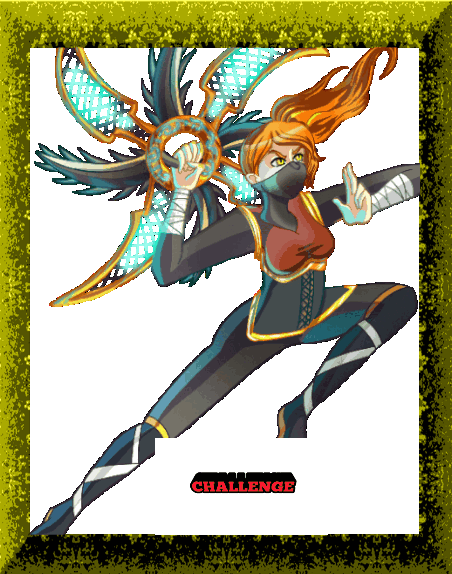 source Edited from here
It is one of the most useful Epic close range monster.. Although I am not addicted to use this monster often, yet I appreciate its utility. Perhaps you have noticed that recently DEC tokens price increase in an unexpected way that is why cards price also increased. From beginning till now I invested almost 3,000 dollar in this game and now its price is about 10000 dollar. It is only cards value not DEC token along with some airdrop that we get recently. Overall this gaming platform proving the best option having fun and earning.
Now let's talk about today's theme card-
BEATRIX IRONHAND
This Epic Earth monster comes with 3 ability. It is untamed monster having 5 health and 6 Mana with level 1. Close range start with level 1, thorns ability start with level 3 and cripple ability starts at level 5. It has two attack and four speed at level 1. For speed and for attack at level 6. I have level 2 BEATRIX IRONHAND. I am looking for to drop the price of DEC token to level up it.
SPLINTER -EARTH
EDITION- UNTAMED
RARITY- EPIC
PRICE.$6
Ability-
1- Close range- 1
Thorns- 3
Cripple- 6
2- ATTACK- 2 LEVEL 1 AND 4 LEVEL 6
SPEED- 4 in every level.
TEAM SELECTION AND TCARD PLACING-
It was 99 Mana battle game in which there was plenty to choose best and high mana monster. I was already aware about the recent played team from opponent, that's why it took a while to select the team. Heal tank restricted in this battle, all monster having shield ability. So I decided to play with MYLORE CROWLING who provide thorn ability to each moster. I wanted to use twice blessing as Shield and Thorns. In this battle I chosen 3 Melle attack monster, 1 magic attack and two range attack monster. Although there was no use of BEATRIX IRONHAND| yet I chosen this monster in the team to finish the game. Fortunately because of this card'sclose range` ability I able to won this battle.
◆GOBLIN METCH
◆PRISMATIC ENERGY
◆UNICORN MUSTANG
◆BEATRIX IRONHAND
◆SAND WORM
◆CORNEALUS
BATTLE RULE-
● HEALED OUT
According to this rule all healing ability removed from card and summoners
●HOLY PROTECTION
All monster having shield ability that ignores the first attack of the opponent.
ABOUT MY STRATEGY AND PLAN
Mostly I like to go with life or death splinter when I get high mana game. In life splinter Lorna Shine provides shield ability, so I decided to play with MYLORE CROWLING to get double ability. I think this factor much helped me to won this battle otherwise my opponent was so strong. I was ignoring that card to take in the team finally that card help me to won this battle that is BEATRIX IRONHAND. Due to its close range ability I won this battle.
DO YOU USE BEATRIX IRONHAND OFTEN WHY? OR WHY NOT?
To be honest till now I was not using this card very much. Although I was aware taking its utility but I was thinking to upgrade it after that I wanted to use it. I love this card due to its attack and speed and of course close range. Overall this battle teaches me that every cards has their own utility according to need and situation.
Bold
Looking for to participate in this battle then check the original post of splinterlands-
https://peakd.com/splinterlands/@splinterlands/share-your-battle-weekly-challenge-beatrix-ironhand
You can enjoy this battle here-
https://splinterlands.com/?p=battle&id=63d3e1dfcc218678fc83939010ae7f9adf736e99
Video link of the battle

---
---