Expanding from Splinterlands into the ever deepening rabbit hole that is hive!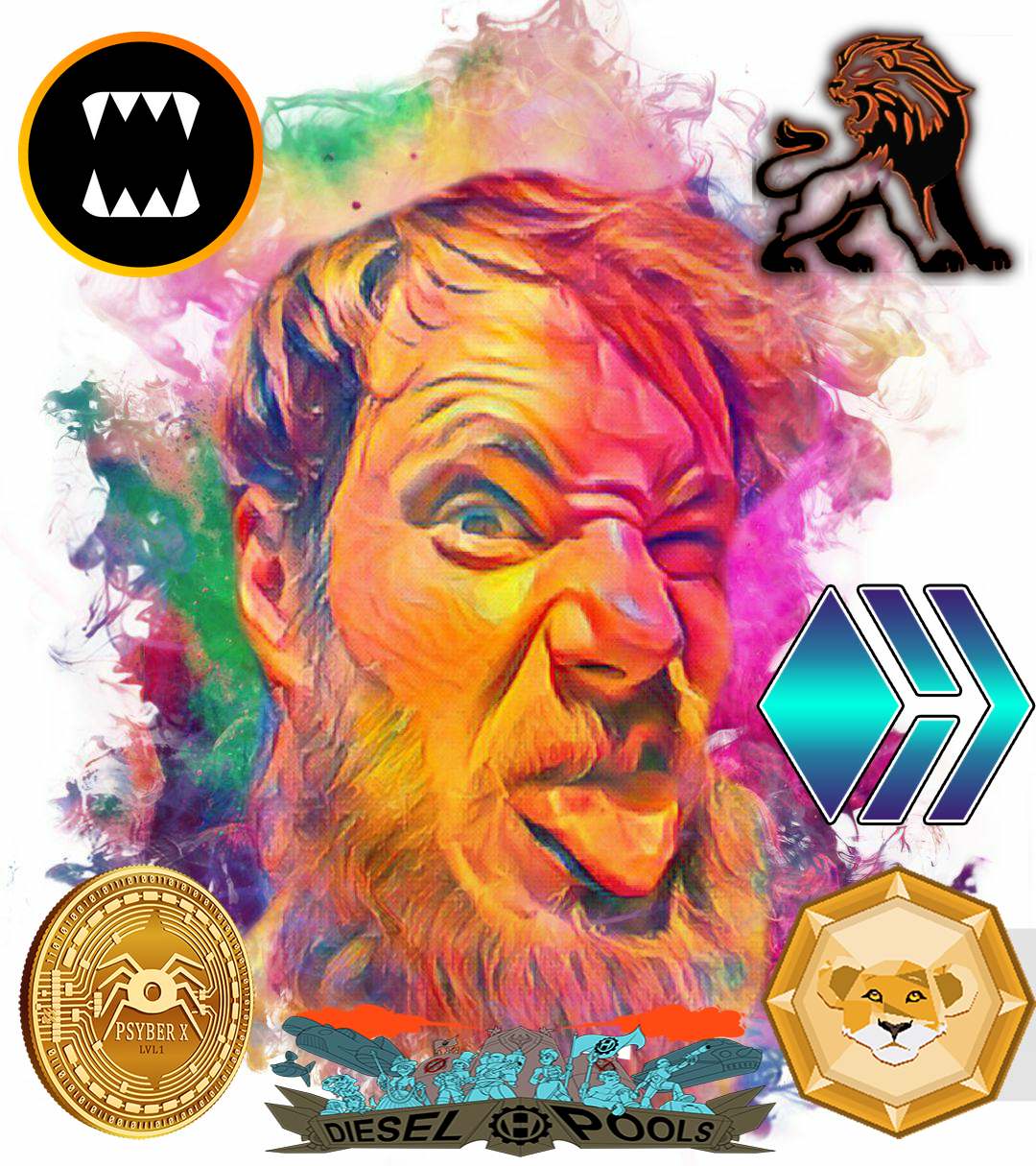 Hello community! I'm cerv (not the hive witness). This is my first post, my introduction post if you will. Though I do intend it to be slightly more than an introduction post. I recently decided on and began implementing a short term strategy I'd like to share with the you. I'd also appreciate any feedback you leave me, even if it's just to say I'm an idiot and good luck losing my money :D
Topics covered in this post:
A brief bio
My newest crypto strategy
Looking for tips from the community – but maybe not what you're thinking
Born 1983, in the northwestern united states. I spent my life accumulating skillsets of an ever increasing variety. From electronics repair, to blacksmithing, to glass and glass systems manufacturing and installation…yada yada…the full list just makes me sound like a braggart and nobody likes that. I love to learn and I catch on quick Currently I'm building a sheep ranching operation, I live and work on a sheep ranch that isn't mine…while accumulating my own herd and saving money to buy my own property. I also work a night job as a lumber grader – someone who judges the value of the boards.
I joined #splinterlands last august, and soon found a home as one of the co-leaders of the Hyborian Dream family of guilds. I've been slowly exploring as much of the hive.io ecosystem as I can. I'm truly amazed at how robust and underrated the entire chain is, and that puts everyone reading this in a great place! One of the best decision I've made so far is to download the leo.finance mobile app on my phone, and just start reading everything I can when I have a few free minutes. I'm sure most of you have already been following, but there's been an explosive amount of articles written lately detailing the new #polycub platform. This makes sense, after all, it was built and is operated by the #leofinance team. This platform is completely new, and the tokenomics are unique. I won't go into too much detail and try to sell you on investing or the tokenomics though. I'm only telling you what I'm doing with my money, because I believe in all of these projects and teams. One of the features that is coming soon for staked governance token holders; xpolycub; is collateralized lending.
Now for the bomb, I've sold most of, and listed pretty much all of my #splinterlands collection. I'm putting that money into xpolycub. In a few months when the lending functions is made available, I'll take a loan out on it and buy most of my collection back.
Why? If you're not aware of the amazing things the leo team is doing with polycub right now, I highly recommend that you get aware quick! The multitude of defi tech advancements the leo team is building into this project blows my mind. from defi 2.0, to the tokenomics behind xpolycub, collatorilized lending and the recent introduction of a high apy double stablecoin lp pool! There will never be another chance to get in this early.
I would like to point out that I'm not selling my sps, I'm crazy, but not that crazy…
DYOR – hive has become more than just a social media platform, defi and gamefi are here, this means we all have more opportunities to better our portfolio exposure together! I do, honestly think that this is a great strategy…polycub has so much potential!
I was asked publicly speak, an introduction to cryptocurrency. I will be presenting to a small group of retired community members, people with little trust in anything but very low risk assets. The immediate challenge I see is the need to debunk preconceptions and prejudices. If any of you have links to helpful articles or just knowledge and tips that may aid in this, i would very much appreciate the feedback.
In conclusion, I'm Cerv, and I'll be here learning how to create content worth reading in your community! I appreciate any wisdom you veterans can bless my comments with!.
Posted Using LeoFinance Beta
---
---