Splinterlands: Still Haven't Found What I'm Looking For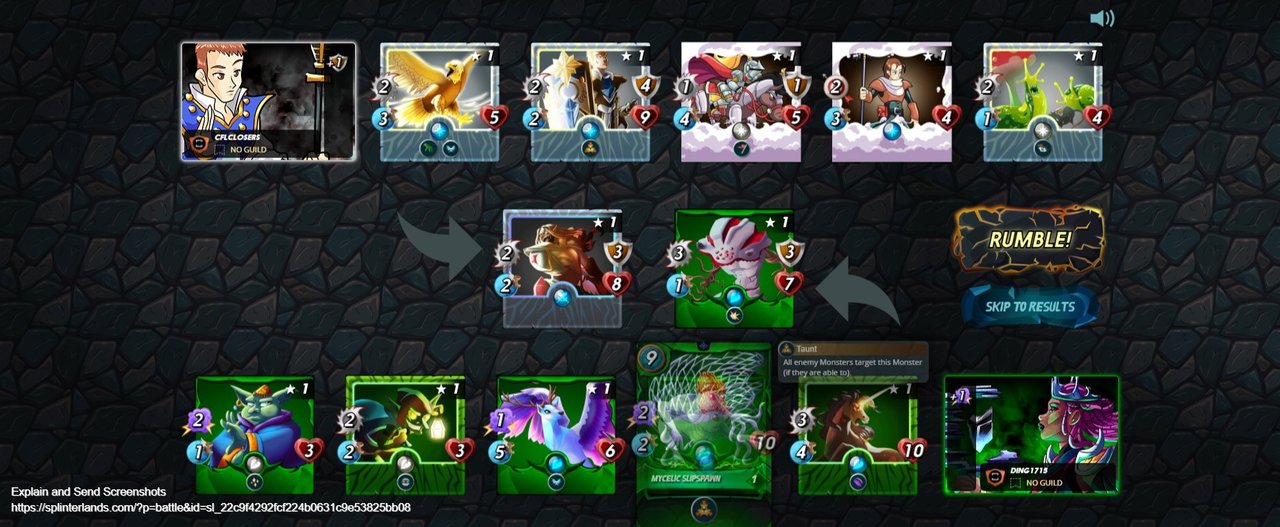 When chaos was on the horizon I began to get nervous because I don't like change. Splinterlands was hard for me to learn and I left a lot of money on the table from the Steemmonsters presale because I couldn't figure out how to battle.
On day 1 of the game there were very few tutorials so I just kind of gave up and was very sorry I did. I managed to learn to play with the help of some great online tutorials right as the SPS airdrop was happening.
Although I'm the self-declared worst gamer on the internet, I managed to accumulate some pretty good bronze lineups that were enough to win my daily quest and battle my way to Bronze 1 every season.
But I have to say that I quit playing about 2 days after chaos started. I just couldn't win a battle and nothing I tried worked. I started mindlessly playing alienships, rollercoin and blockchain rpg and am enjoying those games.
I figure I'd check in every week or so and find dozens of bronze battle plans online for chaos and I'd get back into the game. But I cant find them.
One of the brilliant things about the splinterlands community in the past was that I could look up a bronze earth strategy on google and find plenty of help. Ideally I would find people's best mana 12 line ups or explanations of where to place cards or which ones were the best tanks for a splinter. Everything was right there for new players and just following the sage advice put you in position for successful gameplay.
Well, I still haven't found that type of content for chaos. All I pretty much see is pack openings or battle videos with absolutely no explanation of who, what, where and why.
I really think that this is a great idea for content and a way for players to earn a lot more from writing about splinterlands than actually playing.
I want to come back and I want to have fun. Tutorials are how I learn best and I'm hoping this call to the community will get some content creators creating.
Give me your best 12,13,14, etc. Tell me who to buy and why. Get me through a bronze Life Quest. Give me something!
Brand yourself, get ranked in google and get eyeballs on Hive. It's a Win/Win/Win/Win.
Posted Using LeoFinance Beta
---
---