What Is The Best NFT You Earned Without Spending $$.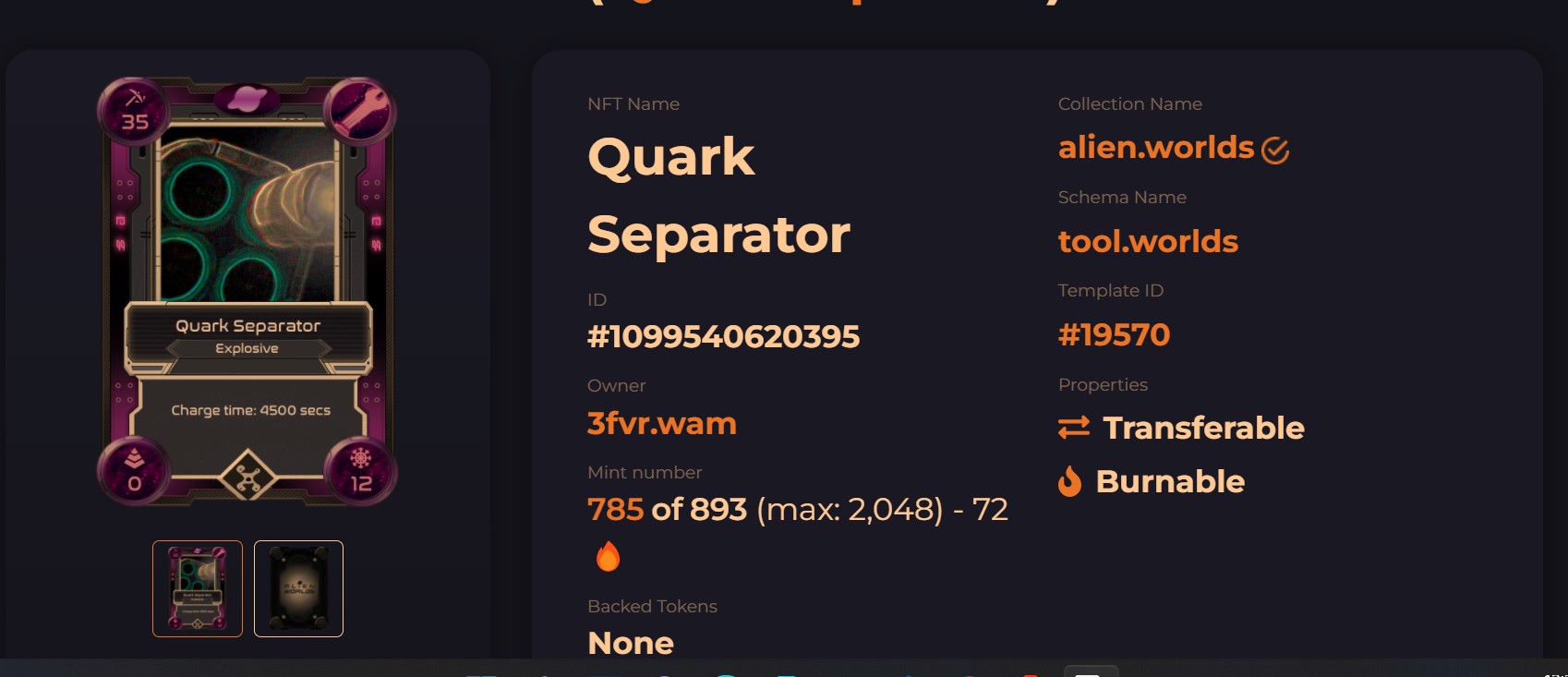 I am getting too involved with these teeny tiny play to earn games that are popping everywhere to really make any serious strategies or investments.
Obviously Splinterlands is the king but you technically have to buy the spell book, battle, earn and maybe get a great NFT.
I'm doing well with AliensShipsbecause you can start free and if you grind you'll get enough credits to blend a nice NFT and from there have more tools to blend better than that.
BlockchainRpG is really knew so starting from the bottom without spending money takes a long time but I'm winning enough NfT incredients that when blended will make gameplay better for me.
I'm not winning anything major in Rising STar and it will take me 6 more months to get to 1000000 startbit missions.
But believe it or not it was the first game I started playings. Alien Worlds that has scored me the best nfts to earn or play with. Early on in the game I mined a Quark Separator for free with 3 shovels. (lowest tools you can use) and the quart lists for about $200. I figure that would happened a lot but nfts having been getting mined lately but hopefully that changes.
It just amazes me that boring Alien Ships were you press a button can be so profitible. Most of the time it isn't. You get very low tlm from mining and the nfts have stopped due to fighting bots.
But I thought Id through this out there because I thought I would be doing better if I actually played all these game.
Let me know the best NfTs you have gotten from gameplay. How'd you get it and what's it worth!
Posted Using LeoFinance Beta
---
---