Splinterlands Daily Quest Log: Day 23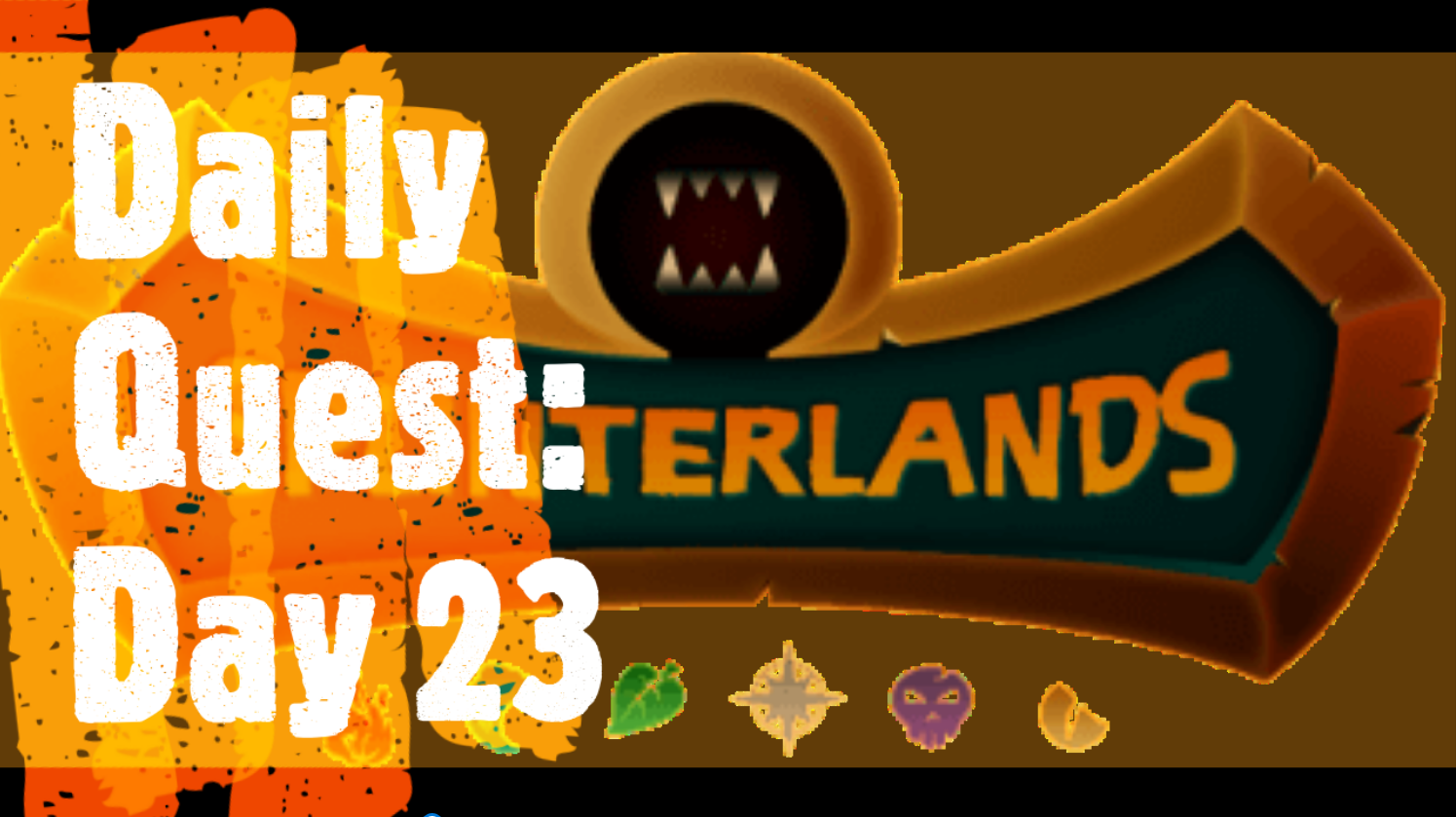 Today my daily quest was to get three wins using no neutral monsters, and this is definitely a favorite of mine as it is easily the shortest quest in the game! It took me a total of seven games to complete these three wins. One of the seven games I did end up winning, but I threw in the creeping ooze which I have made a habit of mine recently. Creeping ooze is so good for causing your opponent to have extra misses, or just to jump ahead in the attack pattern which can decide who wins and who loses.
My wins were
Win 1: Life Splinter vs Life Splinter
Win 2: Water Splinter vs Earth Splinter
Win 3: Water Splinter vs Water Splinter
Overall, it was quite a good day as the quest was easy, it was short, and I did not lose a ton. On top of that this is my second day in a row getting a card for my daily quest which is pretty good considering the odds are only 20% to get a card in bronze II. Good luck aside, today's card was much less interesting than the exploding rats that I got yesterday. Pelacor Bandit is a pretty decent card and at max level it becomes a deadly assassin with four attack and six speed!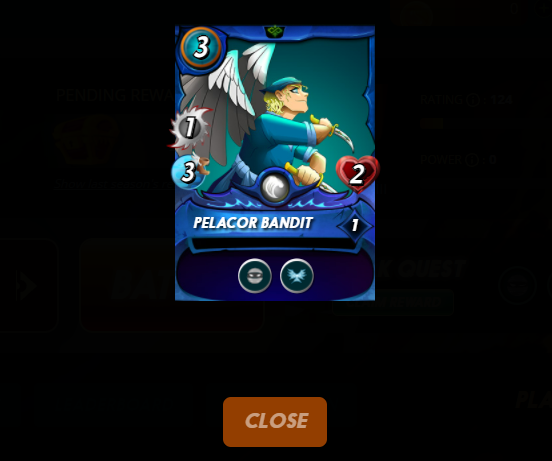 If you want to follow the series here is the link to my daily quest log from yesterday.
https://www.splintertalk.io/@champster101/splinterlands-daily-quest-log-day-22
---
---