Why Airdrop Value is Better for Small Buyers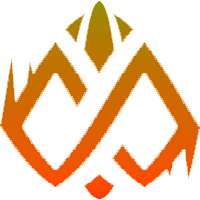 Everybody loves airdrops! It's like free money falling from the sky.
With Splinterlands card airdrops, the devil is in the details.
If you weren't around for the Untamed airdrops, here's how the Chanseus airdrop worked:

From https://peakd.com/splinterlands/@splinterlands/third-untamed-legendary-summoner-revealed
So if you bought 400 packs, you were guaranteed at least 1 Chanseus. But what if you bought 350? Or 25? Then you are at the mercy of the RNG. And RNG is a crueler mistress than Mimosa Nightshade.
Of course, the alternative is to join the XCHAOS pool.
If you join the pool through buying at least 1 XCHAOS, then you will get the pro-rated value of your airdrop as DEC. Picking and choosing winners and losers is inherently problematic for a pool like ours. So instead, we are selling all airdrops and every single XCHAOS holder gets the DEC value of their share of the airdrops.
So if you bought 25 XCHAOS, you will get 25 shares of DEC out of the total 25,000 (or more) packs we are buying.
---
---