Battlemage Secrets - Don't Smell The Poison Gas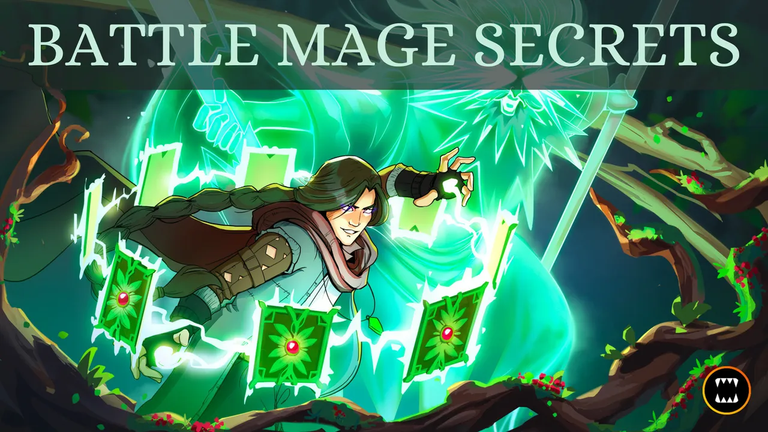 In this week's Battle Mage Secrets, we look at the Noxious Fumes ruleset and see what strategy works when all units are poisoned at the start of the game. There are a couple of different strategies to tackle the "Noxious Fumes" depending on the battle's mana cap.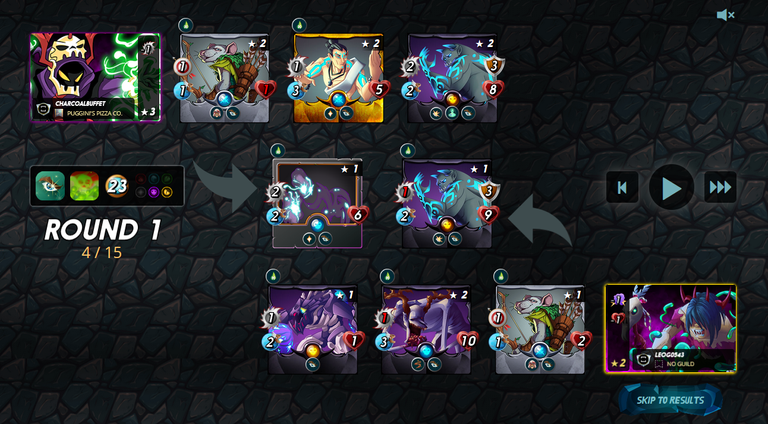 For this battle, I've gone with Zintar Mortalis as my summoner for the -1 melee debuff to my opponent but also to use some specific Death splinter cards. This being a low mana battle, I wanted to use cards with self-heal and immunity as much as possible. If it had been a high mana cap battle, I'd look to cleanse a tank instead.
1st position - Haunted Spirit - Self-heal ability to restore the 2 damage from poison each round
2nd position -Venari Markscrat - With the poison rules, I expected it to die by the second round, giving adjacent self-healing units a boost
3rd position - Xenith Monk - Another self-healing card to restore 2 health every round
4th position - Harklaw - A level 2 Harklaw has the immunity and also the shield will be useful if it's a 1 vs 1 battle at the end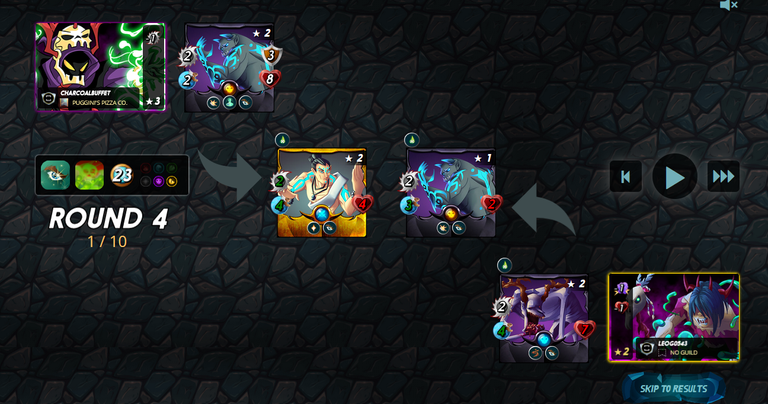 The self-healing of my Haunted Spirit helped it survive another round than it otherwise would have but it still died quicker than expected because of the big hits from my opponent. It wasn't looking good in the middle of round 4, to be honest.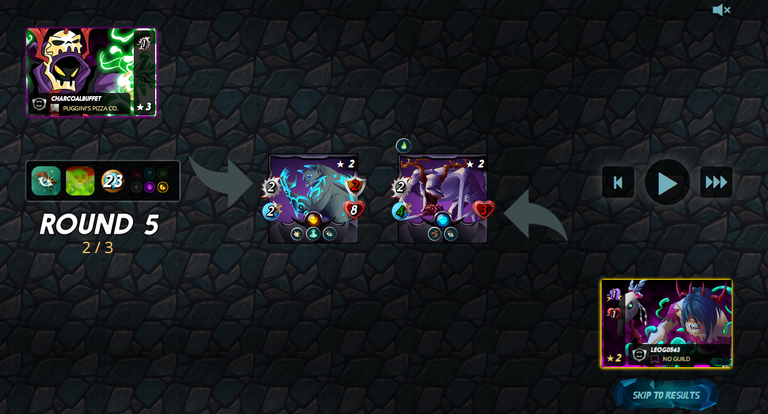 But that's where the benefit of a card with immunity or a cleansed card comes in. With Harklaw not taking 2 damage per round, it was able to slowly grind down my opponent. Its shield ability also meant that my opponent had to do 2x the melee damage to make the same impact, prolonging the battle.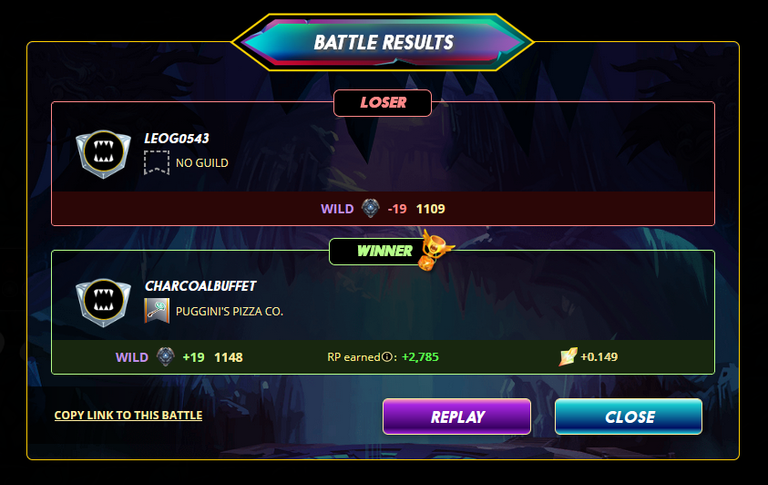 With each passing round, the advantage was swinging further in my favor, and finally, I emerged victorious! You can check out the entire battle here: https://splinterlands.com?p=battle&id=sl_954aca661bbe7e889494c5fda5a15e4c&ref=charcoalbuffet
That's all for this Noxious Fumes edition of the Battlemage Secrets. See you in the next one.
---
---