SPLINTERLAND DISINTEGRATOR CHALLENGE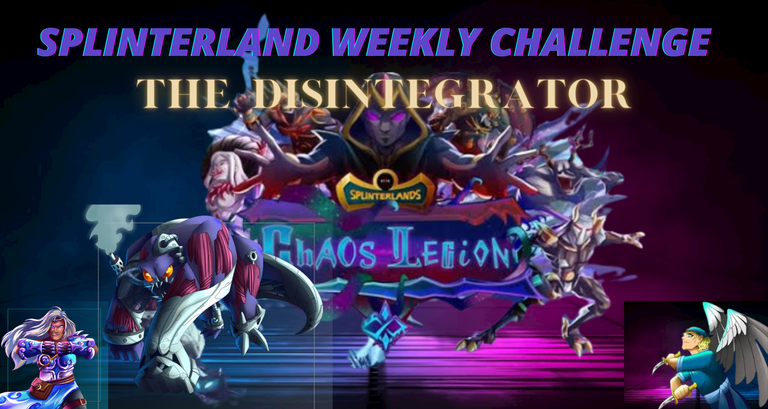 Hello to all the members in the Hive platform especially the Splinterlands community.
I will share my battle entry for this week's featuring the monster Disintegrator. It is a common neutral melee monster from the Chaos Legion Edition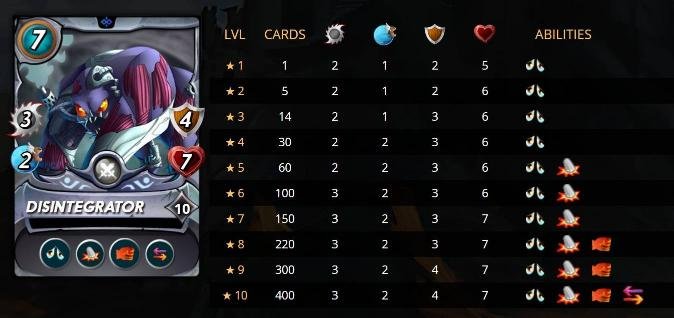 THE DISINTEGRATOR
Is a common neutral monster with demoralize ability at start. Leveling up the card can unlock its another ability like trample, knock out and retaliate at max level. Its stats are pretty low but i think its fair enough because it has 4 abilities that support him. This card has 3 melee damage, 2speed, 4 armor and 7 health at its max level. From what i can see this card can serve as a tank or place in a back position for catching an attack for a monster with sneak ability. This card need 7 mana to be used in a battle, So it hard to use in low mana cap, Also its speed are pretty low so it cannot avoid the attack coming from the opponent. I suggest use this card with a battle rule reverse speed, melee attack only and melee attack any position to maximize the potential of this card.


Watch my battle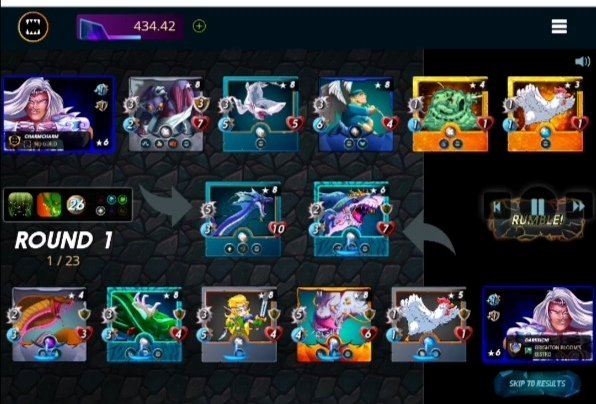 Battle Link:DISINTEGRATOR BATTLE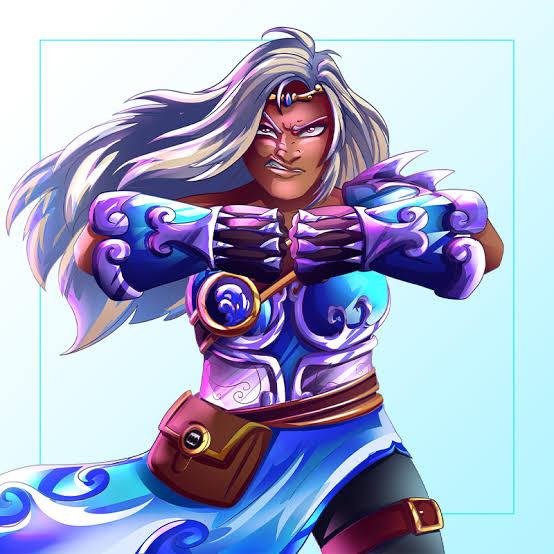 From this fight i used kelya Frendul as my summoner because its ability in the rule of melee and sneak is an advantage. This card can give a monster +1 armor and speed so your opponent will not be able to reduce your health immediately.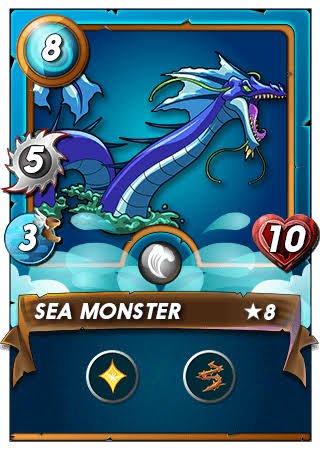 I used this sea monster in the first position because of its thorn ability to return melee monster attacks and because of its heal.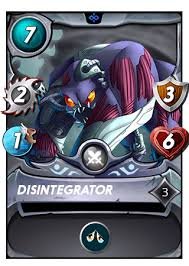 And I put this import card Disintegrator in the second position to serve as an off tank when the one in front dies, I also put him there so that he can launch a few more attacks and I hope he can use his trample ability.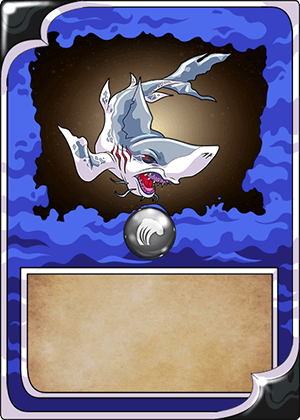 And this saber shark is in the third position I placed, for my main core because its high melee damage and speed. As you can see it has 5 speeds then there is one more from my summoner so the chances are high that this is the first attacker in the battle and also a high evade.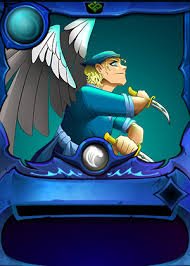 And this pelacor bandit is in the fourth position which also serves as a high damager because he also has 6 speed 3 melee damage and he also has a flying ability that is exactly right in his stats, I put him in the back just in case my chicken and oze dies,He will take the damage of the monster that may not hit due to his high speed and flying ability.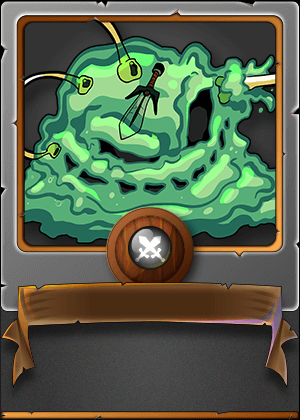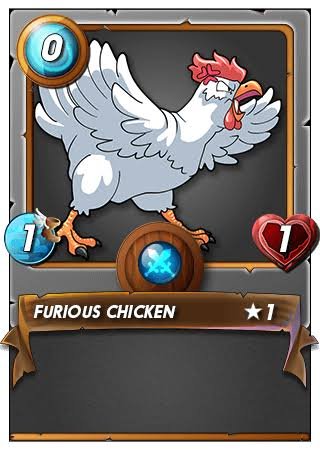 Chicken & Oze
And these two neutral monsters, I put the oze in the 5th position so that it can use its -1speed in battle before he dies and the chicken is in the sixth position to serve as enemy attack receiver.

Do You Like The Disintegrator why or why not?
Yes, I really like this disintegrator card, because there are many ways to use it and it has many roles that can be played, it can be a tank or support in a battle.
Did your strategy work? What will you try differently next time?
Yes my strategy works, because I guessed what card the opponent would use and as you can see i take advantage in this battle because of the ability of disintegrator demoralize.

So that's all for today, Splinter Community ! Have a great day!
If you want to play SPLINTERLAND this is my referral link:SPLINTERLAND

CREDIT
Canva.com for my thumbnail editing And SPLINTERLAND, the other photos are from the internet and the RIGHTFUL OWNER
.
---
---