Pizza420 guild brawl 1-20-23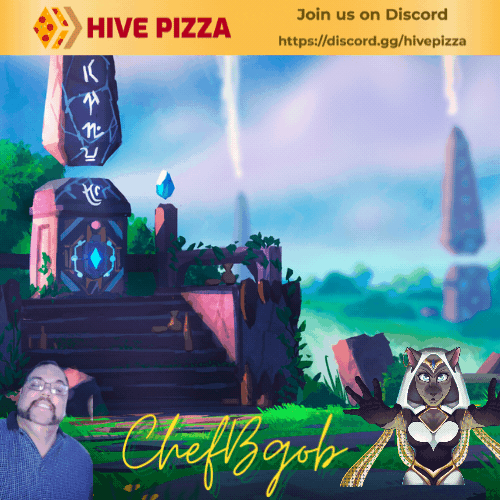 Hey, it's been a long time since I posted. Sorry been busy in real life. Hopefully i can do these more frequently.
Well first here are the results.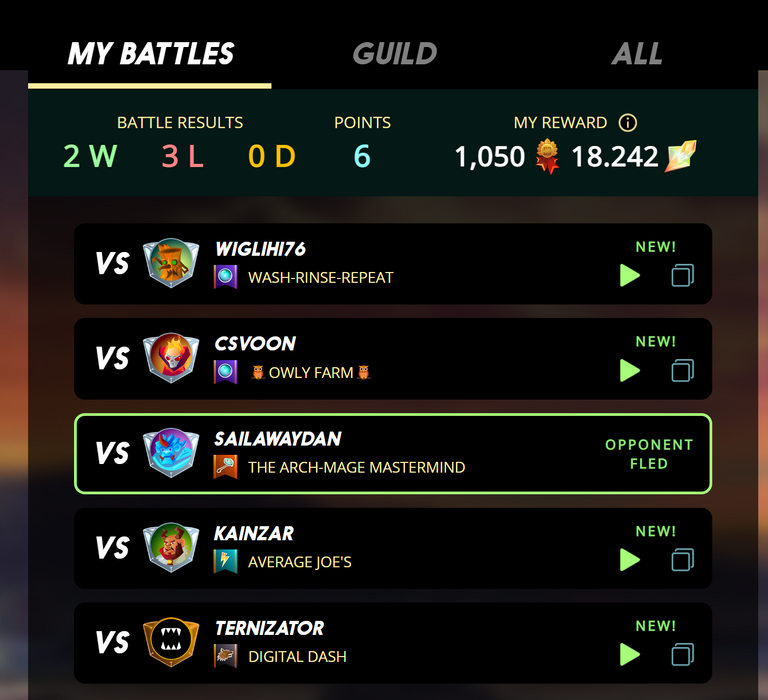 Not bad profit, 1050 Merits and 18.242 SPS. The guildmates got us 28 crowns while induvialy placing as such: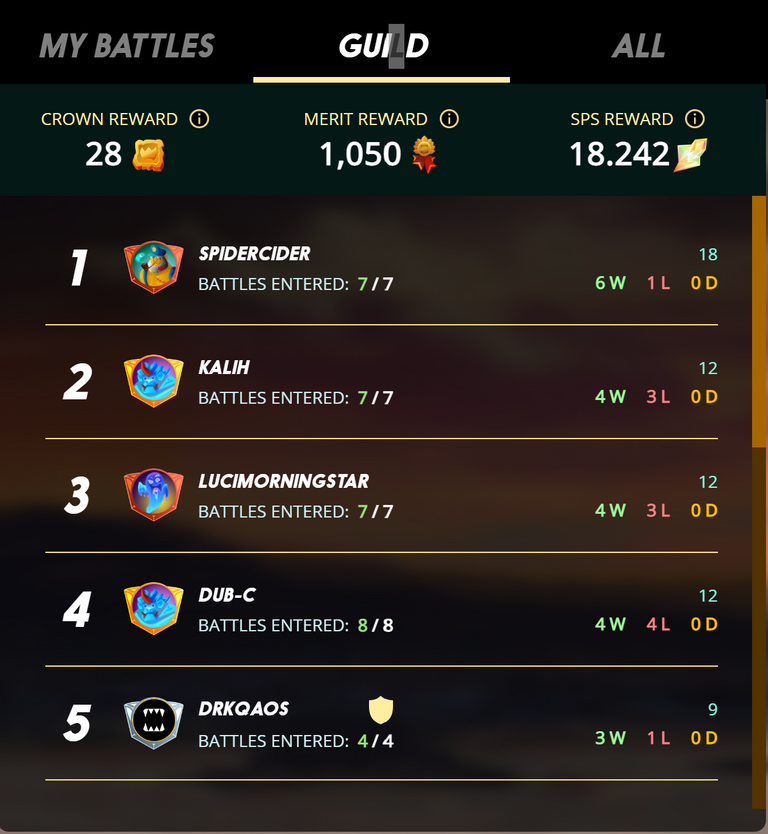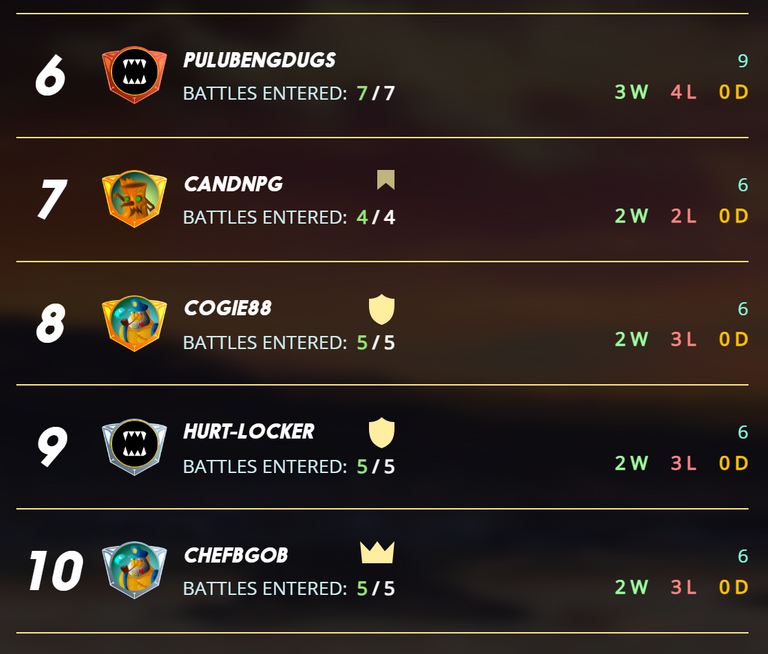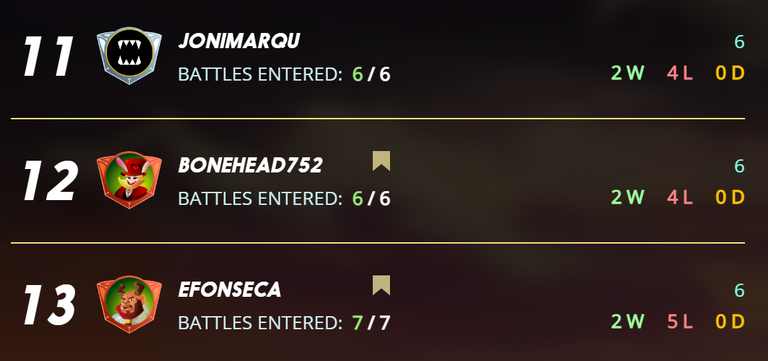 We ended at 5th against some really good teams..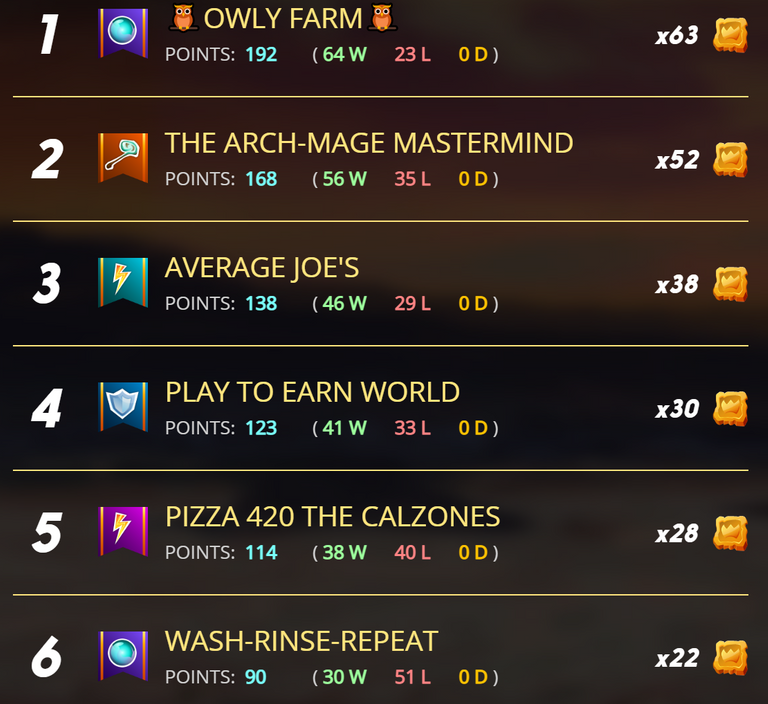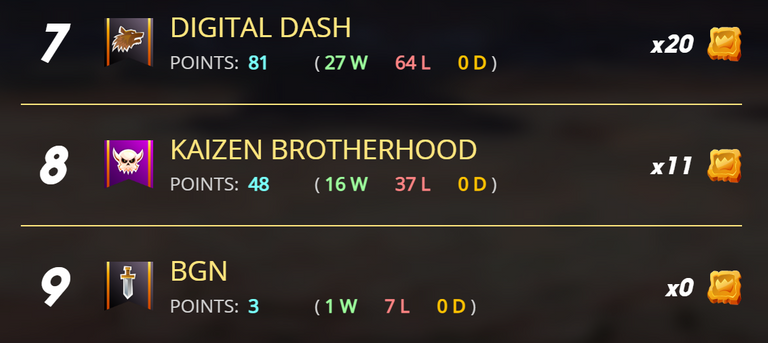 Fled -

Win - https://splinterlands.com?p=battle&id=sm_9XgUkIjst9mlZGGtrh8O&ref=chefbgob

If I can, If you get a earthquake match, GET FLIGHT! Unless they go hard in the paint with attacks or cleanse/heal... just fight like normal and use to your advantage the global effect.
I like to add Pizza420 is recruiting for a Silver GF brawler and/or Gold brawler. Contact me or @kqaosphreak , plus come to our discord to visit. https://discord.gg/hive-pizza-818372276516683796
Plus here a bonus for me =)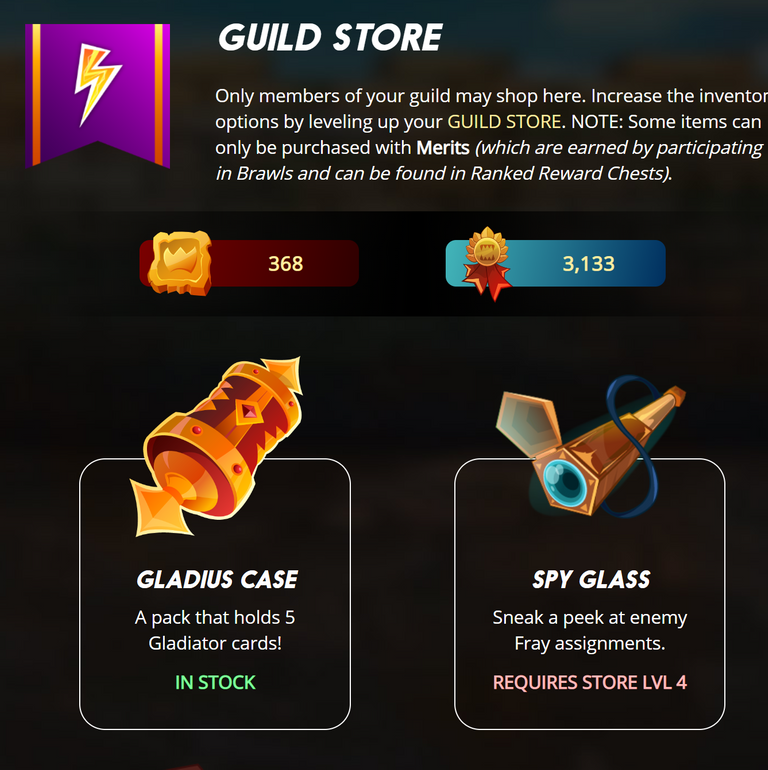 ---
---