DODGE EVADE to VICTORY~!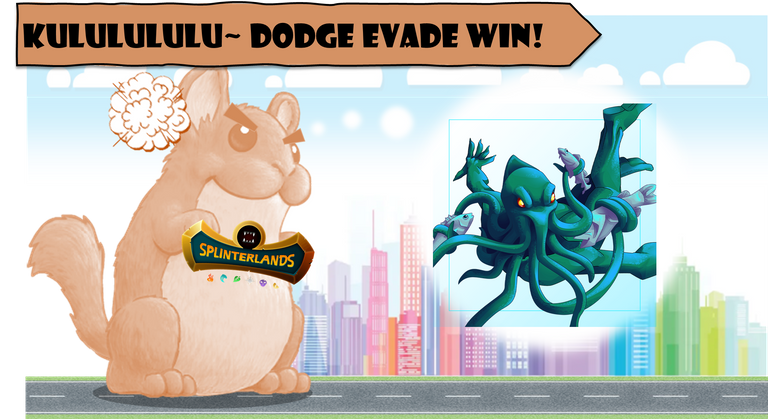 📝 MY LINEUP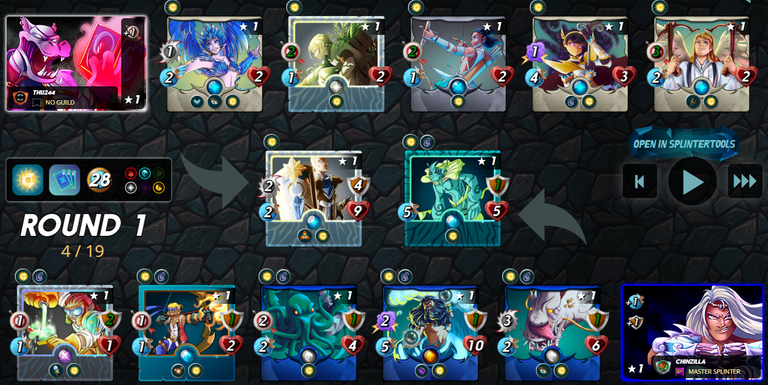 ---
🎯 RULESET
HOLY PROTECTION & EVEN STEVENS

HOLY PROTECTION : All Monsters have the Divine Shield ability.
EVEN STEVENS : Only Monsters with even Mana costs may be used in battles.
---
⏳ Initial thoughts
Battle plan:

Try to populate the 6 spot to fully utilize the DIVINE SHIELD.
---
👍 SUMMONER OF CHOICE
KELYA FRENDUL
Mainly to provide a higher speed to allow my monster to attack first.
Additional armor to protect the front and backline.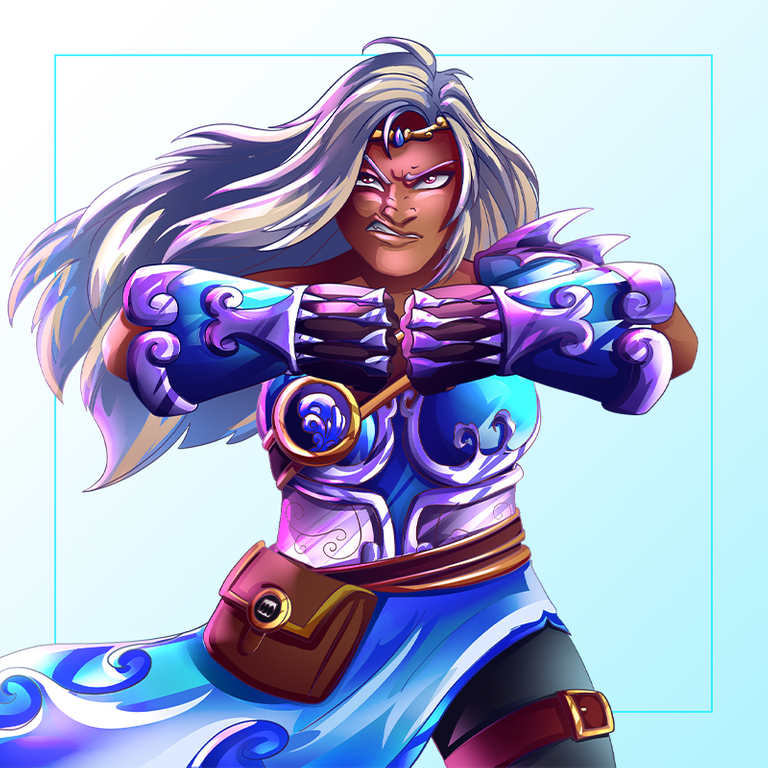 ---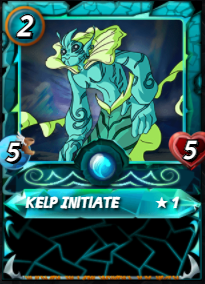 1️⃣st Position
2 MANA with high speed and HP. This card give alot of value for the 2 MANA.
Delay the battle and also make sure my SNEAK and OPPORTUNITY able to pick out opponent enemy.
---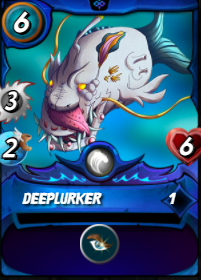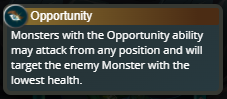 2️⃣nd Position
Good dmg and hp.
Good 2nd tank.
Able to pick out low health monsters which is normally supporting the team.
---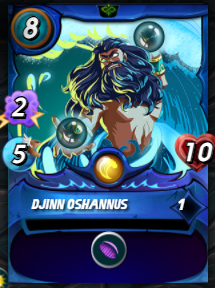 3️⃣rd Position
High speed and HP and with VOID.
He is able to evade damage and if magic dmg he is able to reduce by half.
Also he is able to deliver 2 magic dmg to opposite side, bringing the dmg quicker.
---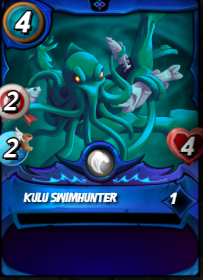 4️⃣th Position
Decent 4 MANA with 2 Dmg and 4 HP.
---

5️⃣th Position
BLAST to try to break the opponent 2nd position DIVINE SHIELD.
---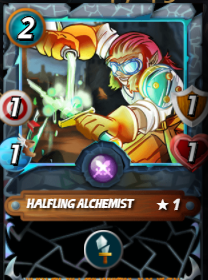 6️⃣th Position
HALVING to nerf tank melee dmg to increase my tank survival, also to help tank SNEAK with ARMOR.
---
🔍 OUTCOME 🔎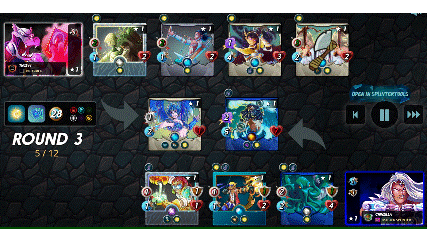 Link to battle
---
💪 Honorable mentions
OSHANNUS dodging most of the attack allowing the backline provide good fighting power!
---
📌 Final thoughts
Speed plays a part in this game where a dodge can make a difference, when both players understand the DIVINE SHIELD play which is to fill all 6 slots as much as possible.
With this slight difference, i'm able to obtain a win from this battle.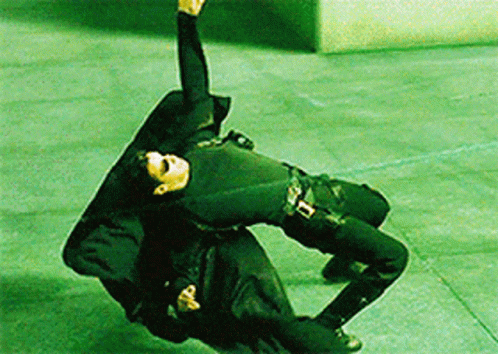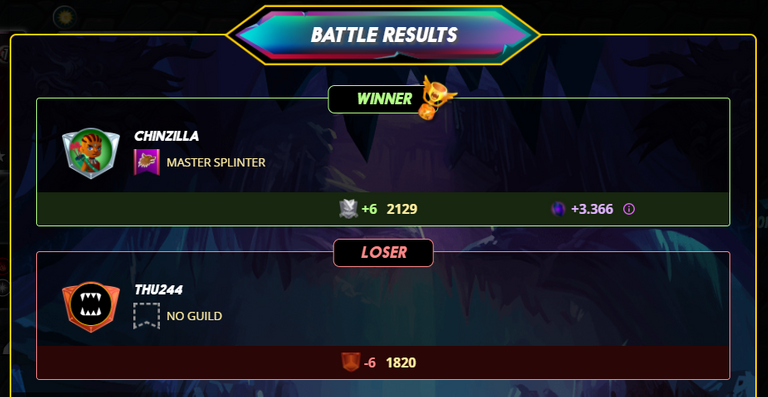 TIPS: You can replay your game using SPLINTERTOOLS, and they also provide add-on extension to increase ur win rate at 1HIVE per month.

🃏 CARD ANALYSIS
KULU SWIMHUNTER may not have ability, but at 4 MANA KULU provides good DMG and HP at the cost of 4. Suitable for LITTLE LEAGUE too.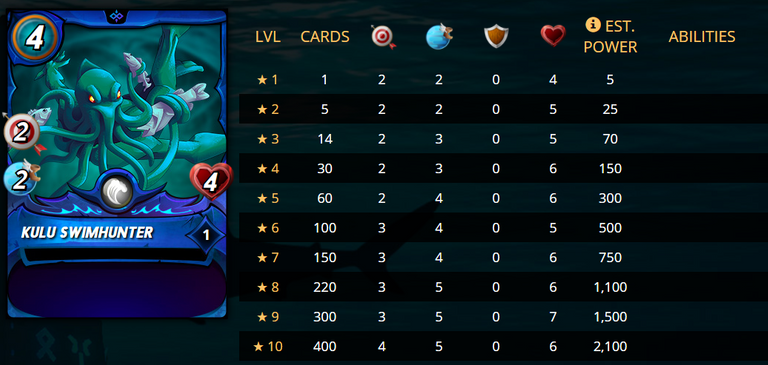 ---
---