Dodge, fight, repair, repeat and win!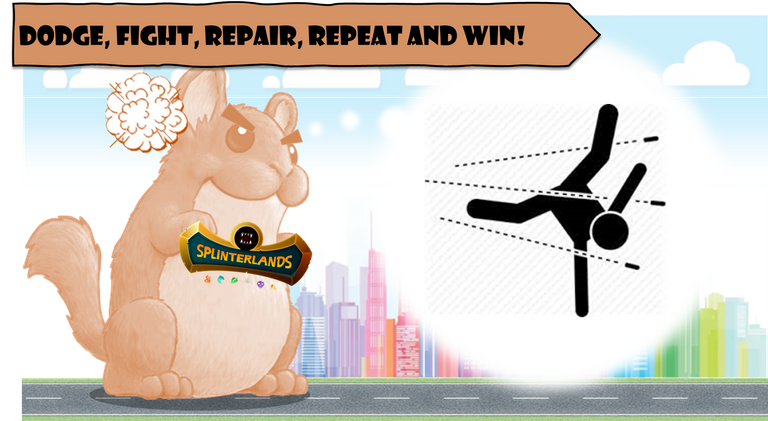 📝 MY LINEUP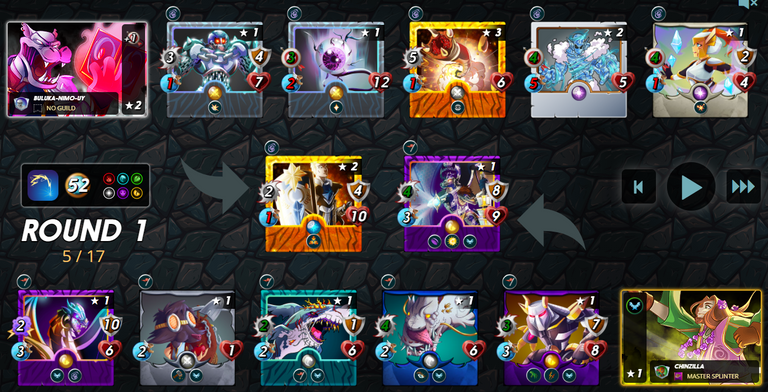 ---
🎯 RULESET
WEAK MAGIC

WEAK MAGIC : Magic attacks hit Armor before reducing Health.
---
⏳ Initial thoughts
Battle plan:

Add FLYING
Use heavy armor monsters
Boost melee
SLOW opponent
Dodge, fight, repair, repeat and win!
---
👍 SUMMONER OF CHOICE
BRIGHTON BLOOM
To help increase dodge rate of my line up as there is a high chance that opponent will avoid magic dmg and go for physical dmg.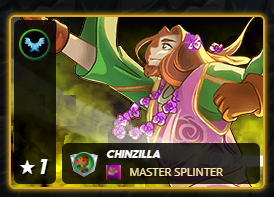 ---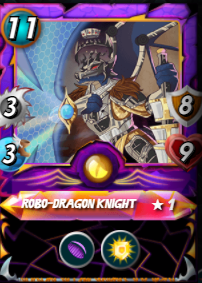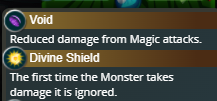 1️⃣st Position
High dmg, armor, hp and divine shield.
VOID might not shine in this ruleset, but the high ARMOR and HP and DIVINE SHIELD does justify putting ROBO DRAGON KNIGHT as the main tank.
---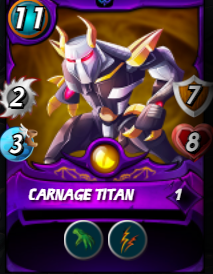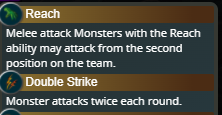 2️⃣nd Position
Boosted to 3 dmg. Double strike = 6 dmg in total.
High ARMOR too in the event of my first tank fallen.
---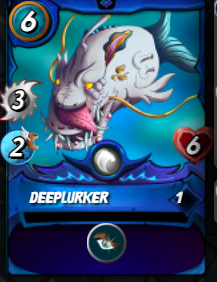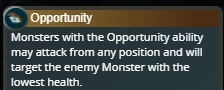 3️⃣rd Position
Take advantage of +1 melee. So he will be able to deal 4 dmg onto a low health monster! BAM!
---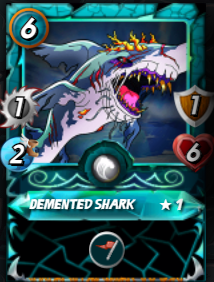 4️⃣th Position
Gonna pump up my melee monsters so that they can pick out the ARMOR faster!
---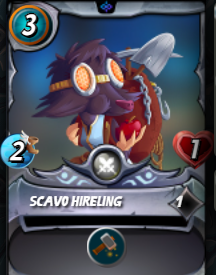 5️⃣th Position
Mainly for the REPAIR ability.
But will be risky if there is an OPPORTUNITY monster.
If not, any ARMOR taken out will be restored! 😁
---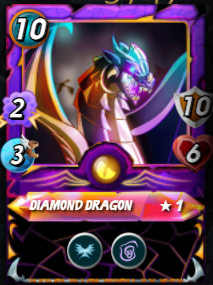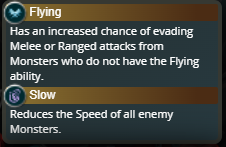 6️⃣th Position
SHIELD with ARMOR with FLYING.
SLOW to decrease opponent SPEED.
High dodge rate, and also 2 magic dmg in the event of facing a SHIELD tank.
Lastly, the high ARMOR will come in handy.

🔍 OUTCOME 🔎
Round 1:
Opponent is going mostly RANGE under the protection of TAUNT tank and a 2nd tank with SHIELD.
My OPPORTUNITY monster will not be able to pick out his/her unit until his/her TAUNT monster is down.
Fortunately, opponent did not have any OPPORTUNITY monster which means my SCAVO HIRELING will not be taken out immediately and will be able to REPAIR any broken ARMOR which could be an important play.
In addition, I'm able to nerf opponent speed as much as possible in this physical fight.
I manage to take out opponent's TANK in 1st turn, and SAND WORM with 1 SPEED manage to deal a hit onto my DIAMOND DRAGON.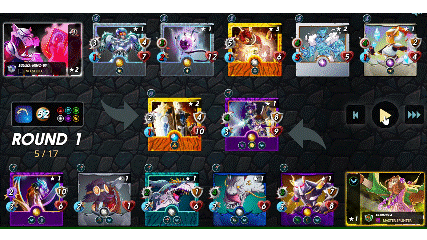 Round 2:
Opponent had a strong 2nd tank, CHAIN GOLEM.
Survived 1 round, but will be dead soon.
ROBO DRAGON KNIGHT near death experience where there is a miss from AIR ELEMENTAL.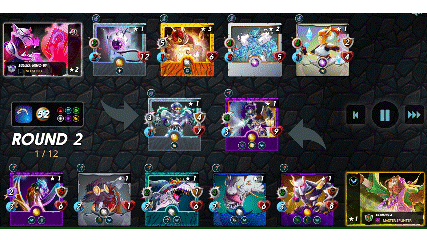 Round 3:
Down goes CHAIN GOLEM.
ROBO DRAGON KNIGHT on steroid.
Lots of misses. He would have been dead without those misses.
Still on full strength.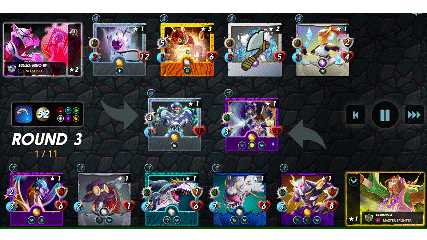 Round 4:
Overall faster speed allows my monsters to attack first.
3 monsters down.

Round 5:
AIR ELEMENTAL will not be able to attack in the first row.
VICTORY!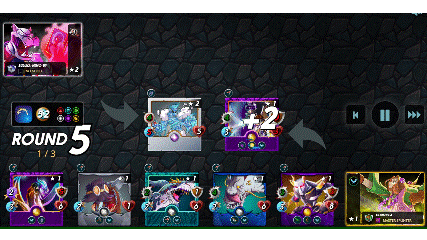 Link to battle

💪 Honorable mentions
ROBO DRAGON KNIGHT, he must have equipped with a four leave clover with so many dodges and staying alive till the end.
---
📌 Final thoughts
ARMOR and SPEED are the key attributes to the victory for this match.
Most clutch play is definitely the dodges that have occurred.
Definitely an awesome match and worth watching the fight.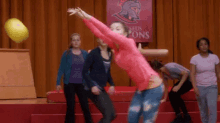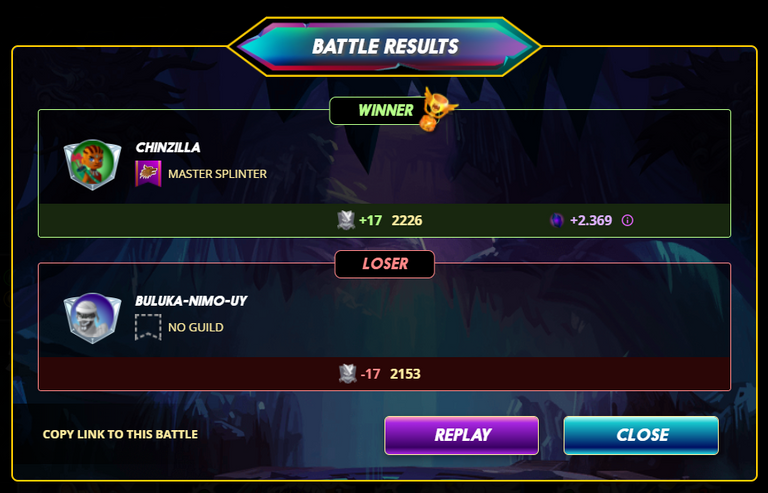 TIPS: You can replay your game using SPLINTERTOOLS, and they also provide add-on extension to increase ur win rate at 1HIVE per month.

🃏 CARD ANALYSIS
Let me talk about an important dragon card and why as a beginner you should either rent or buy it even though you can afford one.

BRIGHTON BLOOM is the only summoner that will provide FLYING to all your monsters. Not only suitable for EARTHQUAKE ruleset, there are situation where u can also use her, to increase the dodge rate. Also FLYING provide 25% evasion if opponent monster does not have flying.
I've wrote a few article on this before, feel free to read it 🤓

---
---