Halving save the day and not to mention TIME MAGE the unsung hero.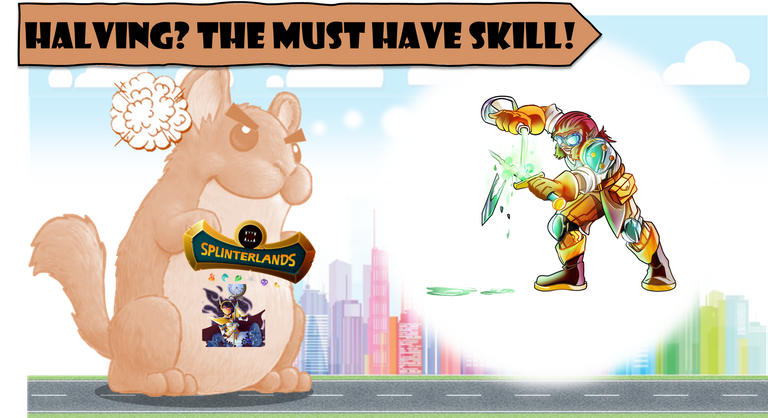 📝 MY LINEUP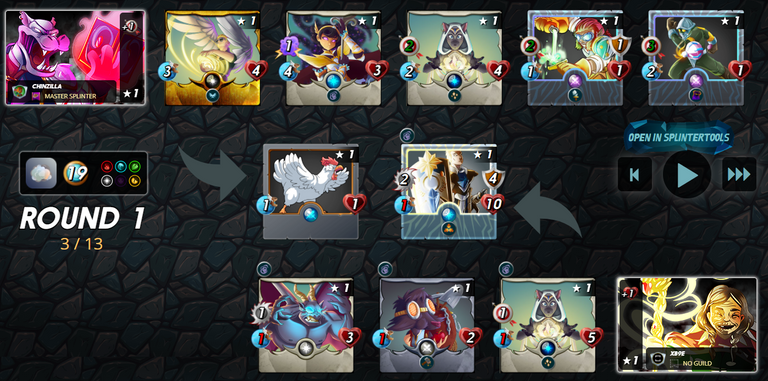 ---
🎯 RULESET
FOG OF WAR

FOG OF WAR : Monsters lose the Sneak and Snipe abilities.
---
⏳ Initial thoughts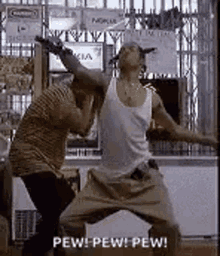 Battle plan:

Spam RANGE
PRAY no OPPORTUNITY
FIRE AWAY! Pew Pew Pew!
---
👍 SUMMONER OF CHOICE
GENERAL SLOAN
Since it is FOG OF WAR and low mana game.
Hence i would like to all out RANGE dmg and hoping my TANK can hold. And also hope that my opponent does not play opportunity.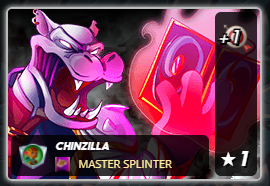 ---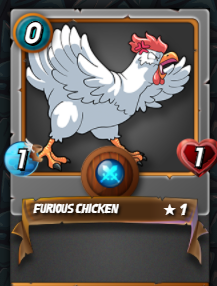 1️⃣st Position
High dmg, armor, hp and divine shield.
Meat shield, take a hit while allow the backline fireaway.
---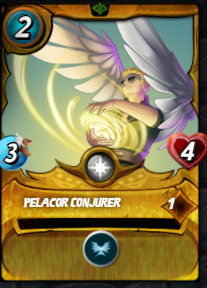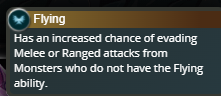 2️⃣nd Position
Main tank. Flying and 4 HP. A worthy card to have.
---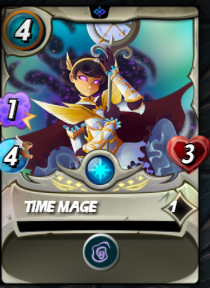 3️⃣rd Position
Slow opponent down, giving my tank a higher chance of dodging.
Also provide additional magic attack.
---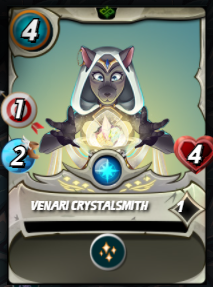 4️⃣th Position
Healing is her main role here.
Also benefitted from +1 range, provide good dps.
---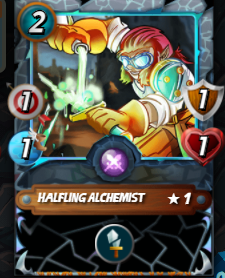 5️⃣th Position
2 mana with 2 dmg (+1 boost)
1 armor to help soak 1 opportunity hit. While continue to fire away~
---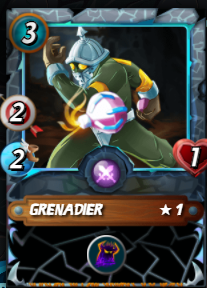 6️⃣th Position
3 mana for 3 dmg (+1 boost) and should be safe from SNEAK monster due to FOG OF WAR. But not safe for opportunity but someone in the front will tank the hit first.

🔍 OUTCOME 🔎
Round 1:
Opponent did not play opportunity for this ruleset instead he/she decided to TAUNT and slowly chip away the monsters.
But!
Thanks to HALFING ALCHEMIST. The total output is reduced from 3 to 2.
Also not to forget the unsung hero TIME MAGE to reduce opponent tank speed to 1 so that HALVING ALCHEMIST wont miss his hit. (that is his weakness, 1 speed😂)
Which means this match is likely to be my victory.
But let's walk through the other rounds.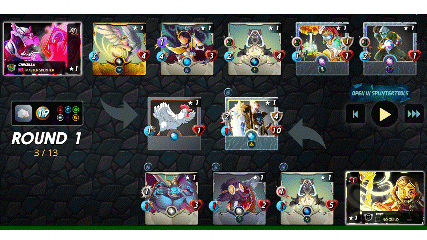 Round 2:
As expected, the output is only 2 dmg.
My healing will keep my tank alive.
This is my turn to slowly chip away his/her tank after taking out the full armor.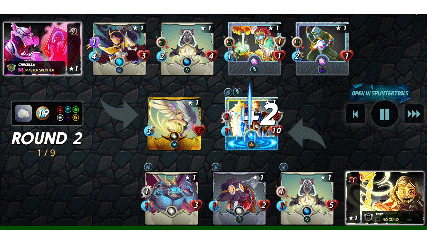 Round 3:
1 of my monster take out armor.
3 of my monsters deals 5 dmg.
Opponent only able to heal for 3.
Hence there is a surplus of 2 dmg, which will continue this pattern for the next few rounds.

Round 4 & 5:
And finally at 5th round, the tank has fallen.
Time for the army to charge in to capture the fortress.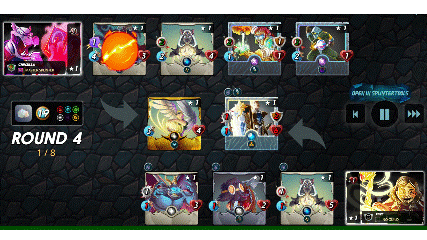 Round 6 & 7:
The rest are history. There is nothing the rest of the monsters can do.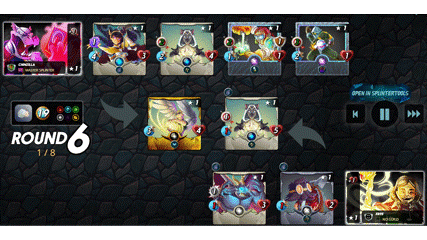 Link to battle

💪 Honorable mentions
HALFING ALCHEMIST, without the halving. I will not be able to hold up this battle and lost the game.
---
📌 Final thoughts
Opponent line up was nearly a impenetrable fortress, and could slowly eat away my line up. But that halving was really important to help me with the win.
Never regret getting HALFING ALCHEMIST. Always come in useful when u need him.
That important door that whole the team. Once broken the rest will be dead.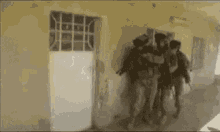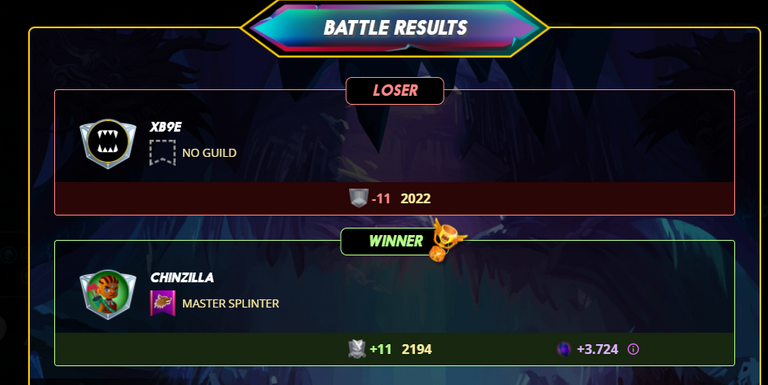 TIPS: You can replay your game using SPLINTERTOOLS, and they also provide add-on extension to increase ur win rate at 1HIVE per month.

🃏 CARD ANALYSIS
I do like this card alot. With 4 MANA providing slow and magic dmg. She is a very useful card which i can see myself using alot.
At higher level, it obtain the RUST ability which make it even more useful. Not to mention 4 mana with at least 2-3 magic dmg and high speed.


---
---