Reversed speed with flying.. dodge till victory!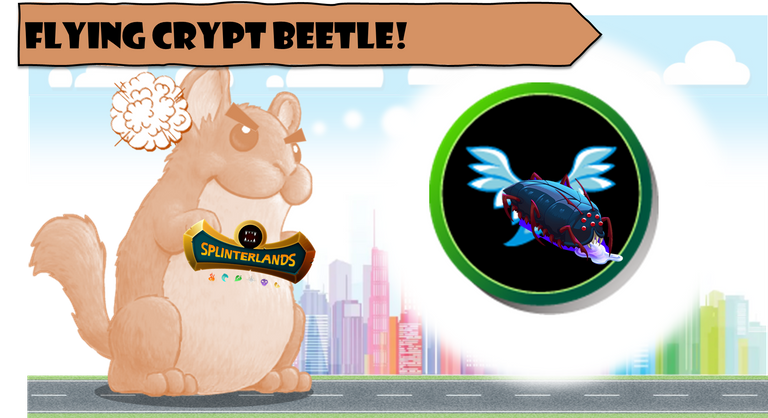 📝 MY LINEUP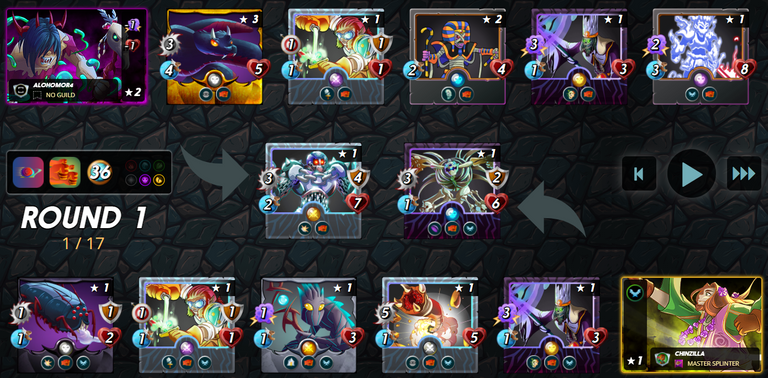 ---
🎯 RULESET
REVERSE SPEED & HEAVY HITTERS

REVERSE SPEED : Monsters with the lowest Speed attack first and have the highest chance of evading attacks.
HEAVY HITTERS : All Monsters have the Knock Out ability.
---
⏳ Initial thoughts
Battle plan:

Try to use 1 SPEED monster
Add FLYING to provide more dodging power.
Try to include some MAGIC dmg.
---
👍 SUMMONER OF CHOICE
BRIGHTON BLOOM
Give all monsters FLYING which give them more evasion.
To increase my dodge chances on top of the REVERSED SPEED.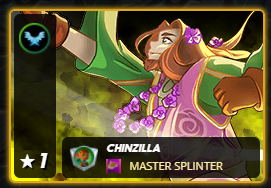 ---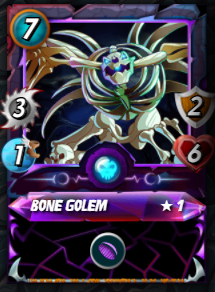 1️⃣st Position
BONE GOLEM have ARMOR and 1 SPEED which is ideal for this ruleset.
---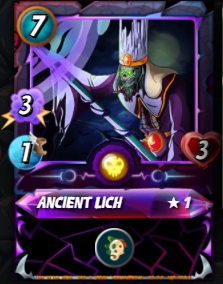 2️⃣nd Position
1 SPEED = REVSERED SPEED!
High magic dmg, most ideal dps to be used.
---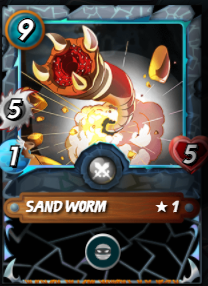 3️⃣rd Position
Most important monster to use for REVERSED SPEED ruleset.
---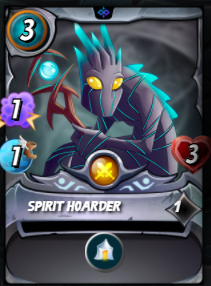 4️⃣th Position
Help to heal any potential backline monster.
Also help to due some magic dmg.
1 Speed too is good for REVERSED SPEED.
---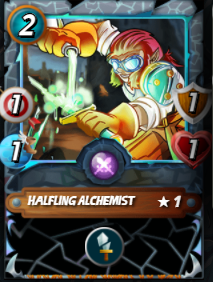 5️⃣th Position
Help to nerf front line tank to prolong my tank.
1 SPEED = No misses.
---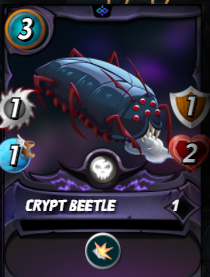 6️⃣th Position
SHIELD with ARMOR with FLYING. The ideal backline tank.
1 SPEED too.

🔍 OUTCOME 🔎
Round 1:
The opponent line up looks strong!
Removing 2 HP making my line up very fragile.
BONE GOLEM might not be able to tank more due to the reduction of HP.
Let's go thru each round and see.
A few critical misses on the front and back. Fortunately i bring a few magic monsters of my own to take out the SHIELD monster.

Round 2:
BONE GOLEM have fallen. SAND WORM have took out 1 magic monster. CRYPT BEETLE still alive because of the reversed speed.

Round 3:
Luckily, SANDWORN took out opponent's ANCIENT LICH in 1 hit.
Lots of misses thanks to REVERSED SPEED and FLYING combined.
CRYPT BEETLE still untouched, his job is done.
Win is near.

Round 4:
More misses.
VICTORY!
Link to battle

💪 Honorable mentions
BRIGHTON BLOOM, his FLYING ability have plays an important part in this victory.
---
📌 Final thoughts
Initially the match looks like opponent has the upper hand with my monsters health reduced so low.
But those misses really helped my to win my game.
Never underestimate the power of evasion.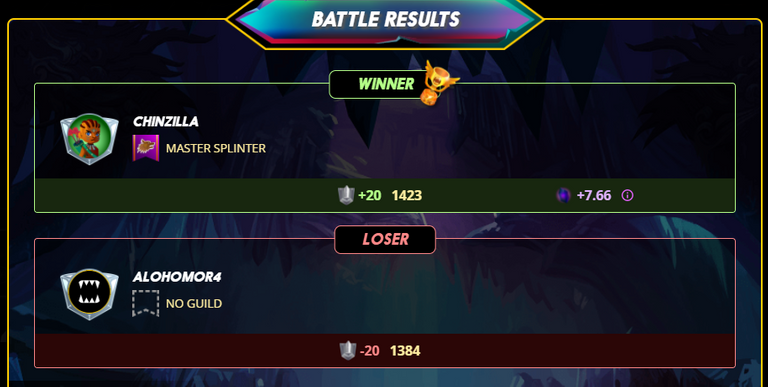 TIPS: You can replay your game using SPLINTERTOOLS, and they also provide add-on extension to increase ur win rate at 1HIVE per month.

🃏 CARD ANALYSIS
3 MANA with SHIELD skill, is not a bad card to have in low league fight, as most monsters have 1 dmg.
At higher league, 3 mana with SHIELD and high dmg, health and armor is super value for mana.
Personally, i'm normally using CRPYT BEETLE along with DEMORALIZE at the back to soak melee dmg.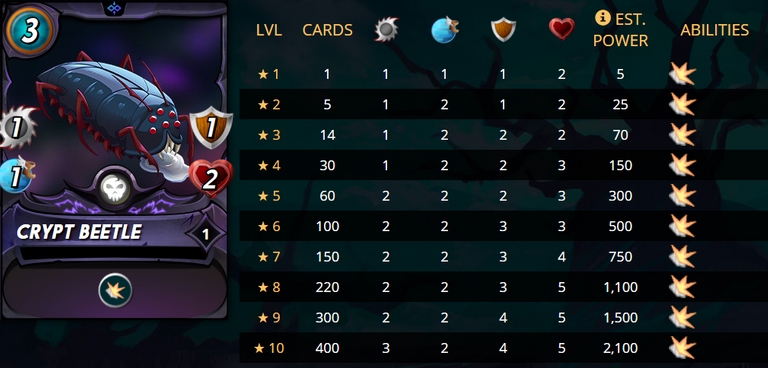 ---
---