Shield left, shield right! Keep up your backline!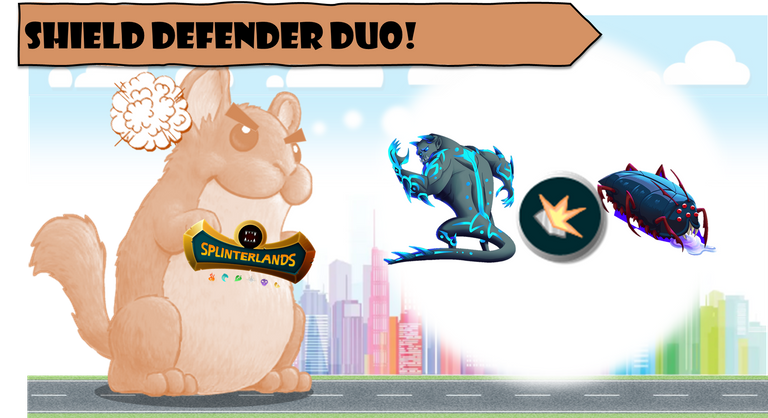 📝 MY LINEUP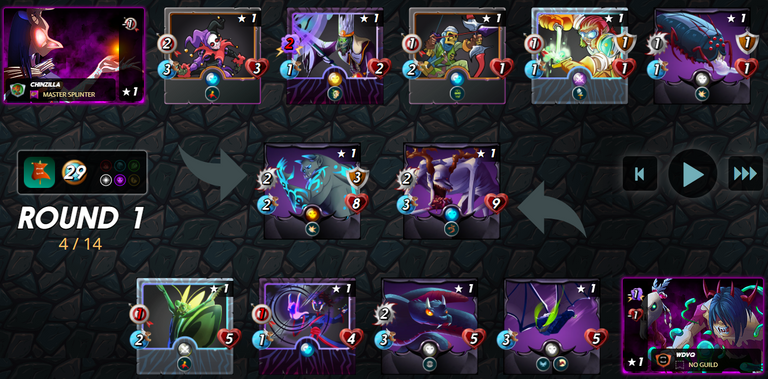 ---
🎯 RULESET
STANDARD

STANDARD : No modifications to the standard gameplay rules and mechanics.
---
⏳ Initial thoughts
Battle plan:

Nerf range dmg
Put a SHIELD monster up front.
Place a SHIELD monster at the back
DPS in middle
Pray opponent does not have too many magic monsters.
---
👍 SUMMONER OF CHOICE
CONTESSA L'AMENT
Ruleset only allow LIFE and DEATH summoners.
Hence there is a chance for range monsters or range dmg boost.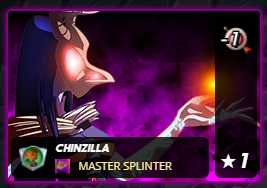 ---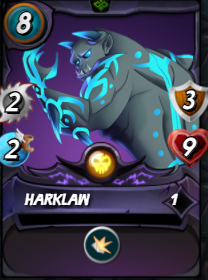 1️⃣st Position
After the range nerf, i'm looking at HARKLAW to tank all physical dmg with his SHIELD ability. Also should be able to tank a few hits from magic because his health is good.
---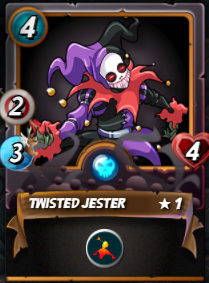 2️⃣nd Position
High speed and decent HP to soak any potential SNIPE dmg.
Also a good 4 mana card with 2 dmg card.
---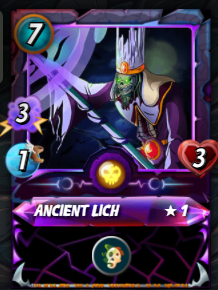 3️⃣rd Position
Main DPS of the team. Place in the middle to allow him to gain some HP before any potential dmg comes.
---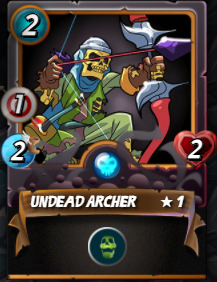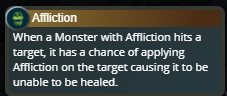 4️⃣th Position
To stop any potential heals as LIFE monsters can heal up tanks.
---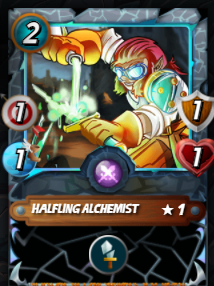 5️⃣th Position
Help to nerf opponent TANK's dmg, to allow my TANK to stay on the frontline longer.
---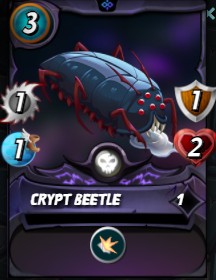 6️⃣th Position
Do not have mana to slot in a DEMORALIZE monster to make CRYPT BEETLE perform better, but should be reliable monster to hand my backline defend to.

🔍 OUTCOME 🔎
Round 1:
Opponent did not go for LIFE range build.
Manage to nerf 2 range monsters and there is a SNEAK monster.
Shall see how the game goes, but most likely able to win this match.
My tank will not be taking any dmg from my opponent's range monsters.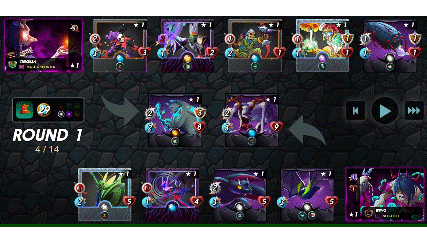 Round 2:
Backline tank has fallen this round but helps to protect the weak monsters from SNEAK.
ANCIENT LICH is the main dps for this game.

Round 3:
TWISTED JESTER fallen this round. But he have allowed ANCIENT LICH gain some health to be able to tank a bit better.

Round 4:
Opponent RIFTWING is quite annoying where my monster keep missing and his/her SNEAK and SNIPE monsters are slowly picking out my backline.
Hopefully to be bring RIFTWING down asap, and need to bring the SNEAK monster to the front.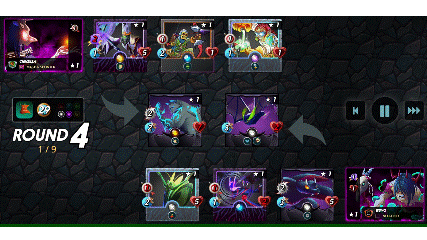 Round 5:
Finally RIFTWING is out, and ANCIENT LICH is safe from SNEAK and SNIPE hits.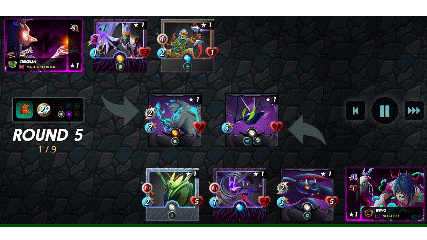 Round 6 & 7:
SNIPE dmg has been recovered by LEECH hp.
TANK not dying because of the SHIELD.
Round 8 & 9:
GG from here as both range monsters will not be able to make a combeback.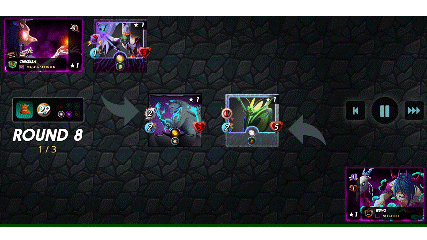 Link to battle

💪 Honorable mentions
ANCIENT LICH, the main MVP in this battle. Slowly picking up all the monsters regardless of their ARMOR or SPEED.
---
📌 Final thoughts
Fortunately, opponent did not have any MAGIC monster.
Hence my tank able to hold the fort throughout the game.
1 MAGIC monster is always good in the line up to ignore SHIELD and SPEED.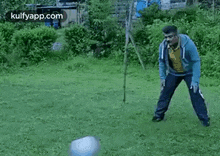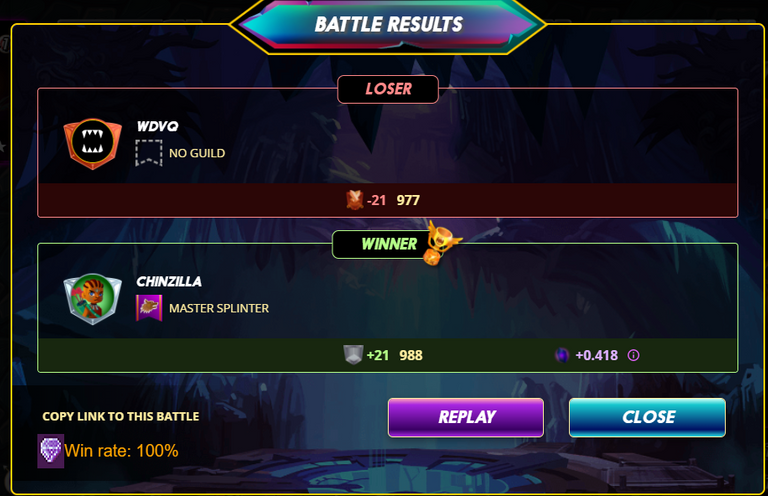 TIPS: You can replay your game using SPLINTERTOOLS, and they also provide add-on extension to increase ur win rate at 1HIVE per month.

🃏 CARD ANALYSIS
3 MANA with SHIELD skill, is not a bad card to have in low league fight, as most monsters have 1 dmg.
At higher league, 3 mana with SHIELD and high dmg, health and armor is super value for mana.
Personally, i'm normally using CRPYT BEETLE along with DEMORALIZE at the back to soak melee dmg.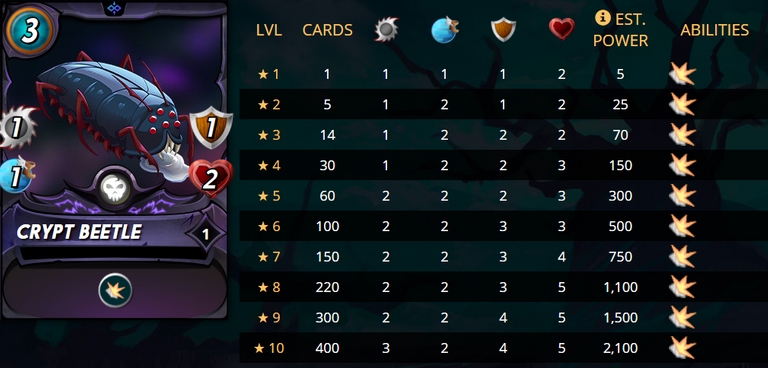 ---
---