Bowl Pattern on SPS Chart! Target is 1,83 USD
SPS price is increasing as the voucher airdrop time is running out. It is amazing to see Splinterlands became on the top of Blockchain games and contributed greatly to the advertisement of the Hive Blockchain!
I shared lots of posts and said 0,21-0,25 USD buying zone for SPS... I am proud that my analysis is correct. but I regret that I didn't buy enough of those levels...
How high can the SPS price go as the Voucher Airdrop starts on October 18?
Bowl Pattern
The bowl pattern is exactly what it sounds like -- a rounded pattern that gives a buy signal when the stock price exceeds the lip of the "bowl.
Today SPS price touched the lip of Bowl! It may break up the resistance before voucher airdrop. 8 days left until the airdrop...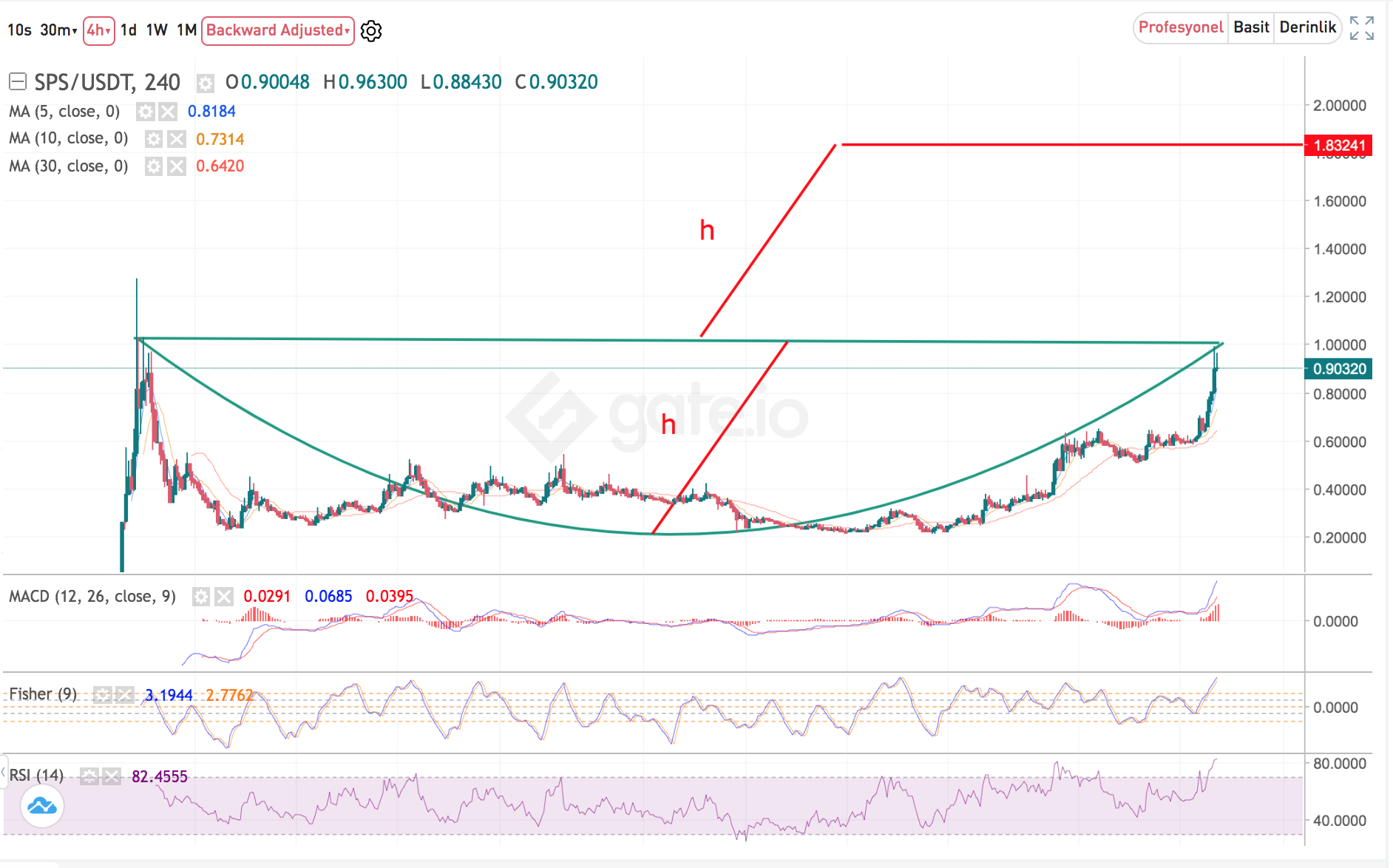 If SPS price break up the resistance, price target will be 1,83 USD where is double of bowl height.
We should follow the volume before breaking resistance. If it increase, resistance will be pert.
Indicators:
As I see in indicators, increasing may take some time.. 18th September is important time.
-RSI
I saw a bullish trend on RSI indicator. I may be ended after 18th September.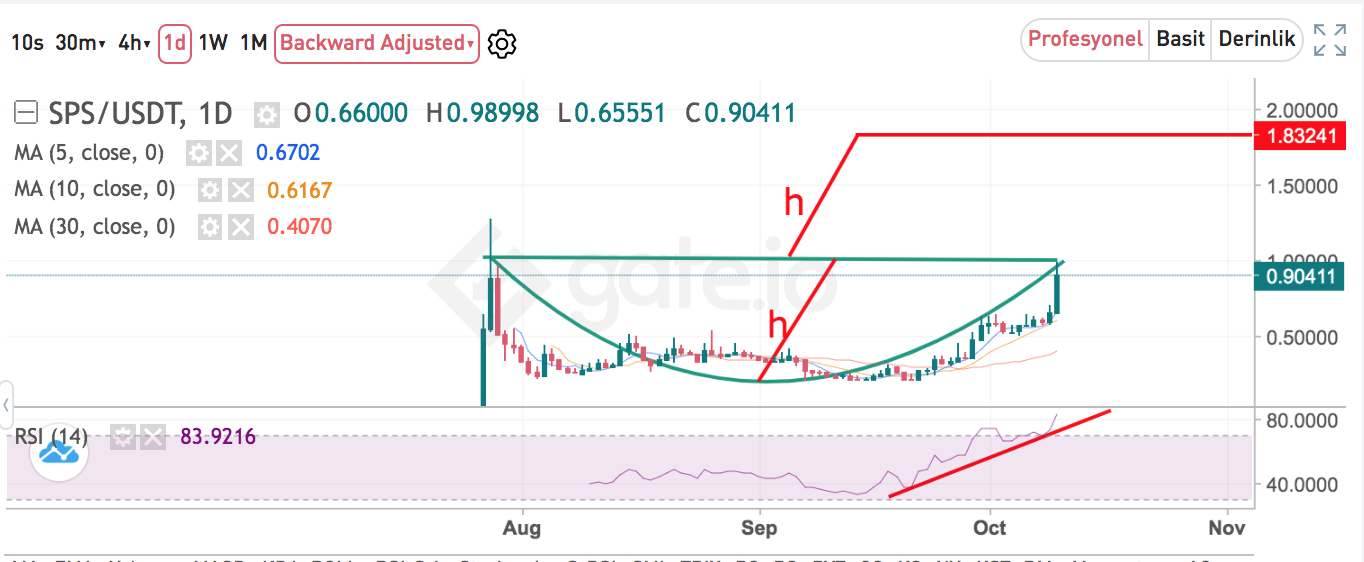 - MACD
MACD indicator is skyrocket! It is accelerated. It says as bullish trend will continue for a few days.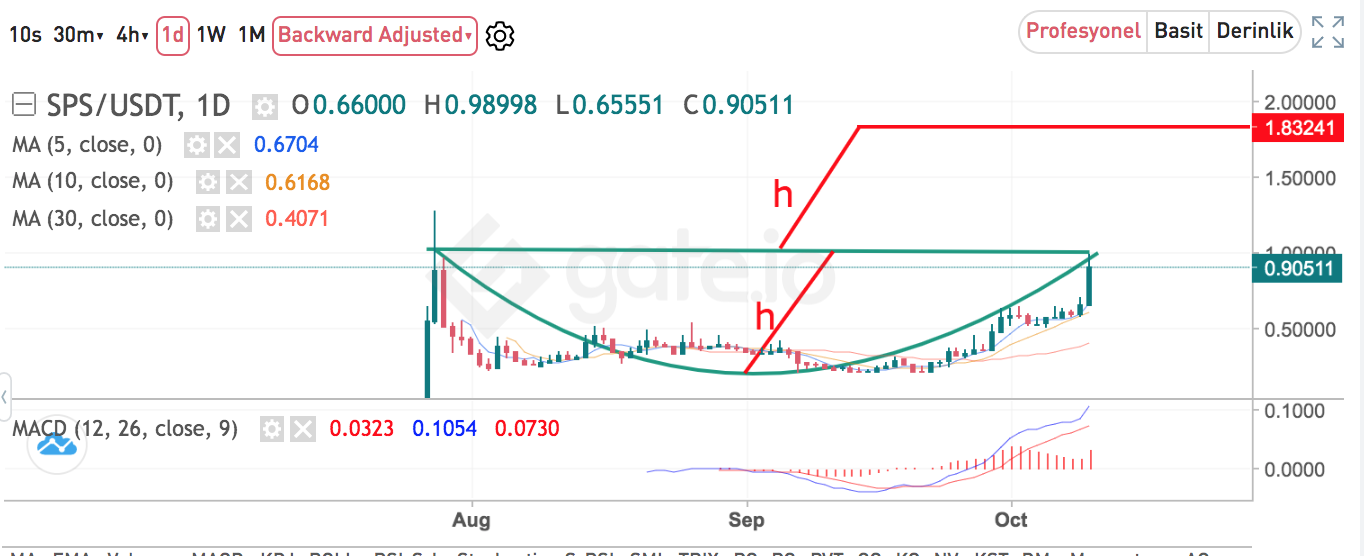 -Fisher
It says us, dont be hyped.. Daily trend may be ended in a few days.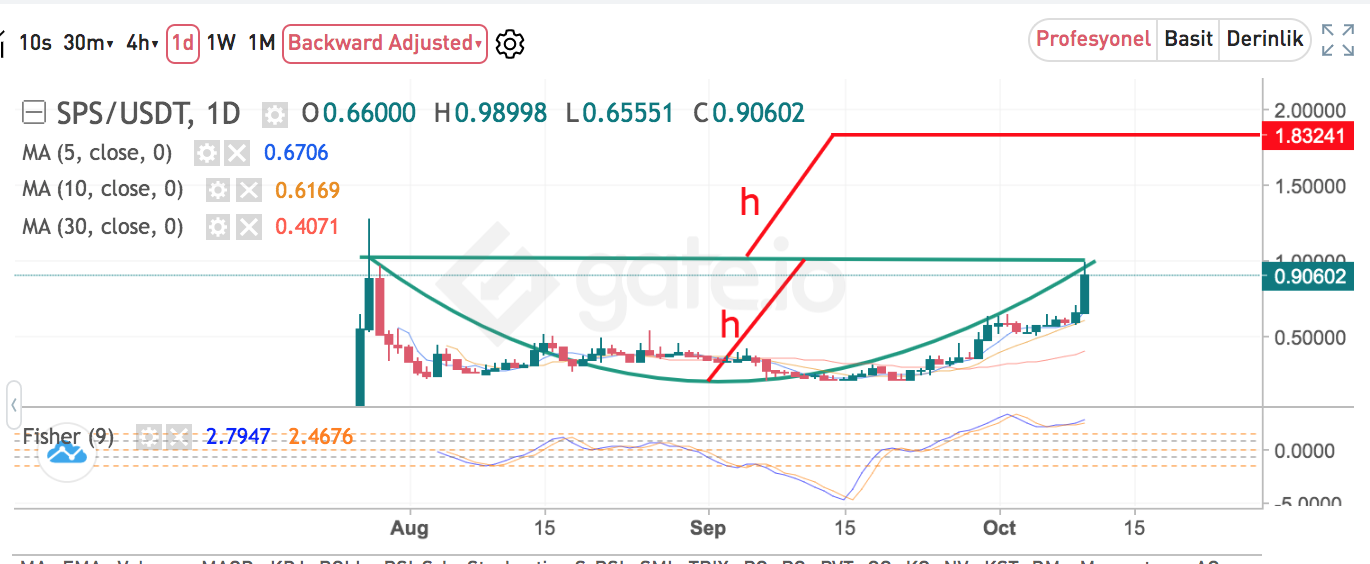 SPS is incredible cheap now. I say this by comparing it to the Axie price and marketcap!
CZ still hasn't discovered SPS and its audience, but will one day find it and list it on Binance. We will look for these prices a lot back then...
We will see..
Posted Using LeoFinance Beta
---
---