Double Dip Completed on SPS Price Chart - but Not Ready for Bullish Run
SPS price chart completed double dip and made 50% profit who picked up discounted SPS on 0.21 USd where is second dip in SPS chart...
I shared a post 3 days ago and said W Formation on SPS Chart? Double Dip May be Completed!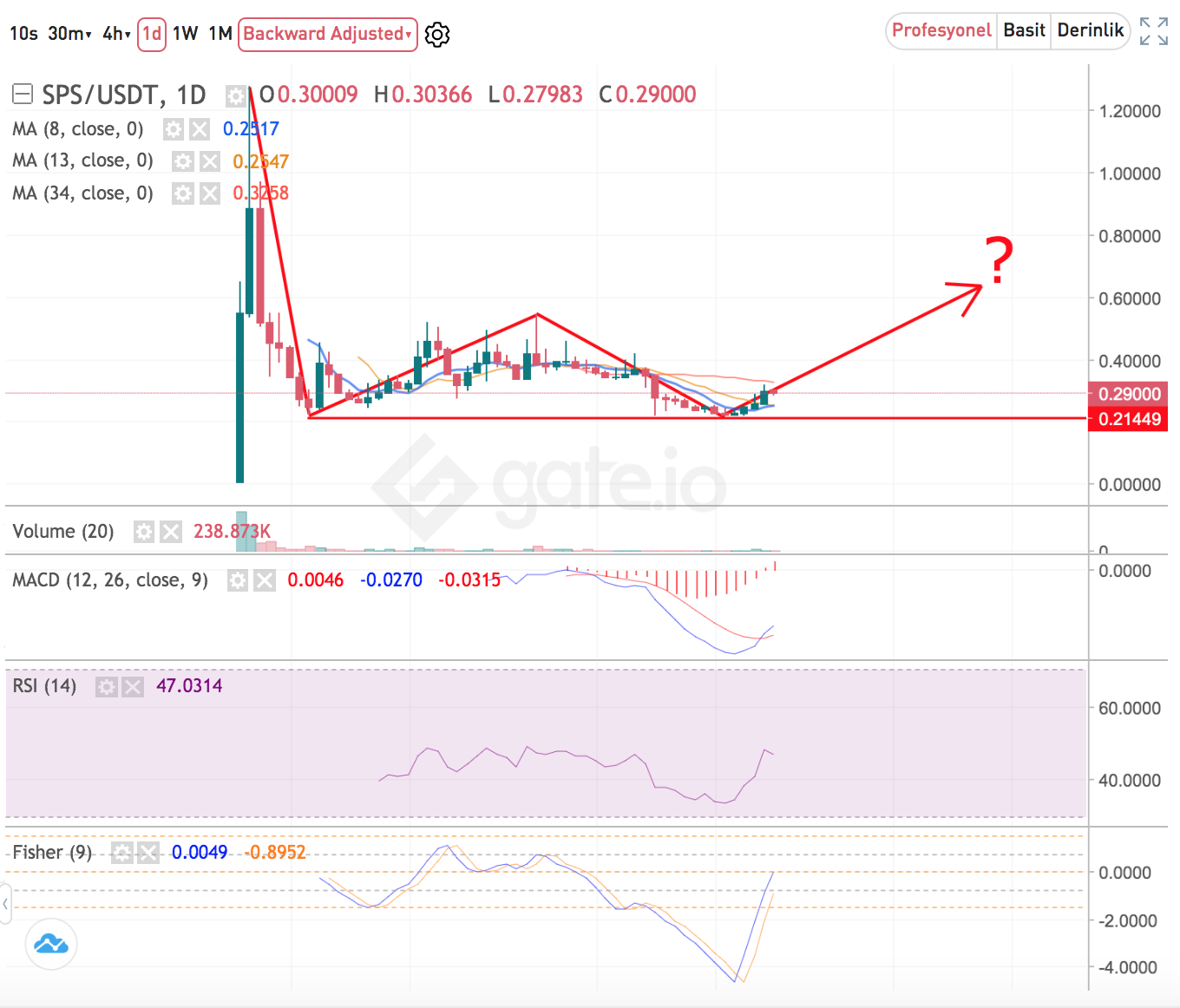 SPS price is on the way what I said..
Marketmaker may be trying to draw W Formation on chart and While double dip on the chart, first SPS integration on the game released...
It wasn't a coincidence of course!
I shared a few bulish signals on indicators a few days ago...
Today SPS price is on 0.29 USD and It is not certain that SPS is on bullish trend.
First of all a few targets may be completed for bullish run!
Daily RSI should break above 48!
Here is daily RSI chart shows us great resistance for SPS price. RSI touched 4 times to 48 level... If SPS wants to enter bullish trend RSI should break up..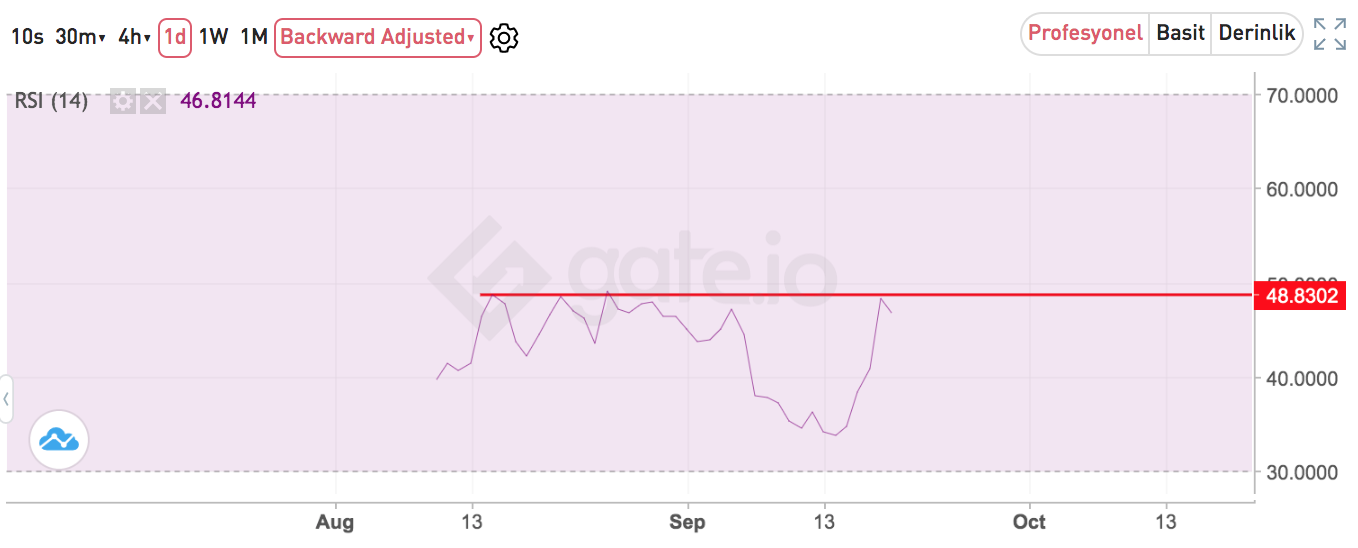 Fibonacci Levels
SPS price touched first fibonacci level after trend turned back. So SPS made first red candle after 4 green daily candle...
It may be a support zone for SPS for bullish run.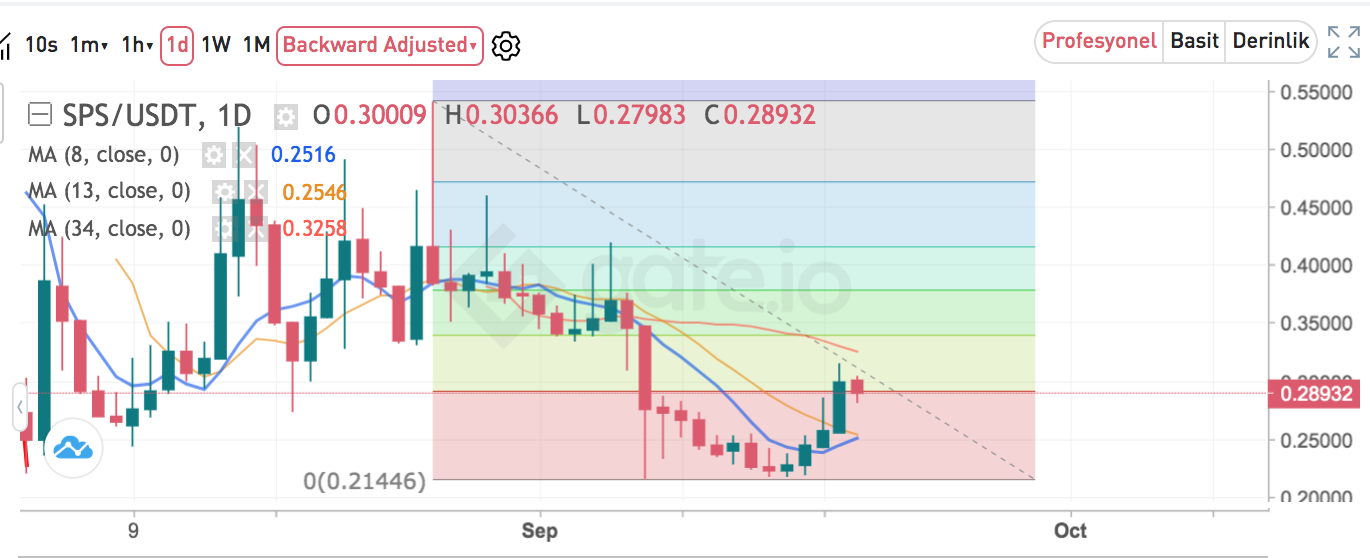 All of I said above about bullish run of SPS, related to SPS integration on game. SPS will be integrated to game in a long period. These will be the reasons that will support the price in the long run.
Wait and see...
Posted Using LeoFinance Beta
---
---