Golem Overlord is One of The Most Profitable Play to Earn Blockchain Game!

Golem Overlord is the newest play to earn game on Hive Blockchain. I shared a few post when I met with this funny game and said it may be more popular and It is very popular now...
The numbers of new players is going to sky. Today we got 505 new players. It is very nice to see new project on Hive Blockchain that supports the power of Hive! I hope It will be listed on Dappradar and bring more active users to the game and Hive Blockchain...
Here you can see the chart of active players and new players. It is going up. New updates of the game and being funny are the reasons of this charts direction..
Guilds are live today and It will effect popularity and activity of the game!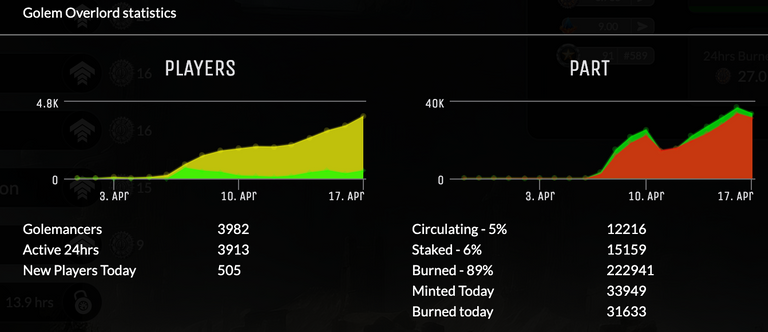 I invested only 20 SWAP.HIVE to sign up this game. I make 22.3 $PART which is the token of the game. 1 $PART is equal to 2 SWAP.HIVE now and I earn 40 SWAP.HIVE in a day... It is amazing ROI for a game!
I power up my golem to increase my strength. So, I may get more $PART when I attacking..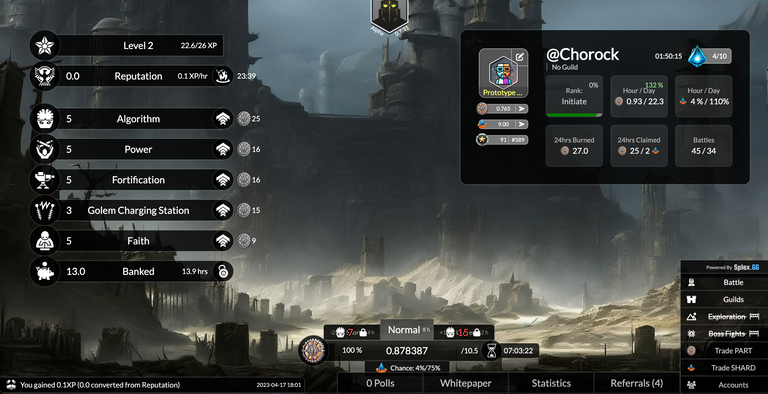 $PART is one of the most traded token in Hive-Engine. It surpassed SPS on exchange. It was very hard to imagine this scenario...

I believe that Golem Overlord will be more popular! It is important for Hive Blockchain to get a new popular game as Splinterlands. Hive is not only for blogging.
We will see the power of Hive!
You can register with my ref link.
---
---