I Opened 10 Gladius Packs - Analysis of Rewards - Powering Up My Team
Today, I opened 10x Gladius Packs in Splinterlands to improve my Deck. I am trying to increase the value of my Deck. I also try to increase the power of my team to complete the season in higher leagues. My team value is increasing after opening packs but the value of cards are going down... So, I opened 10x Gladius Packs to get burning value of DEC. It is my routine.. I bought 10x Gladius Packs with 20K Merits. I earned lots of Merits thanks to my Guild. I opened my 10x Gladius Packs and I got 50x Gladius Cards. These are my cards...
Summary:
Common Cards: 34
Rare Cards: 14
Epic Cards: 1
Legendary Cards: 0
Gold Cards: 0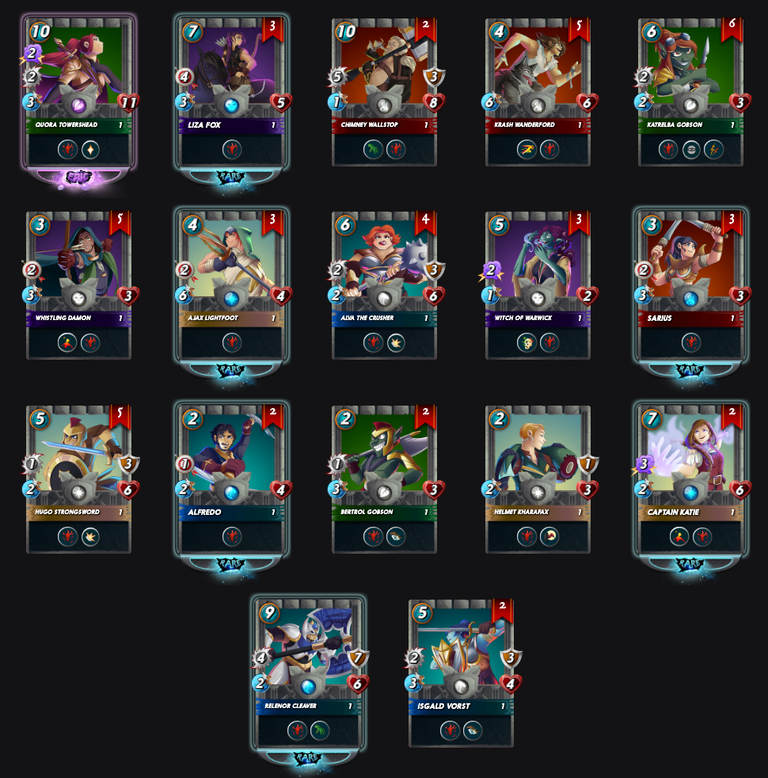 My cards were worse than last week. I calculated how much DEC value I earned.
Common Cards: 34 x 10 = 340
Rare Cards: 14 x 40 = 560
Epic Cards: 1 x 200 = 200
Legendary Cards 0 x 1000 = 0
Gold Cards 0 x 500 = 0
Total: 1100 DEC
So, I got only 1100 Power. It is important to participate tournaments.. I also rent my cards. My power is important to rent more cards to get more passive income..
Even, it is pegged 1000 DEC for 1 USD, DEC is begin traded in 0.00078 USD level..
So my total earning from opening 10x packs is about 0.85 USD.
I will open 10x Gladius packs in every month. I will share my statics..
We will see..
---
---