My Hive Account Growth Slowed Down as Price Rises
My Hive account growth slowed down after Hive Price rised. I make 10 USD in a day with my Hive account. Here is table of my Hive Power growth.
I will not power down until 2025. Here is daily growth of my account. It is growing day by day but while price rising, growing rate is slowing down.
It was growing linear before price pump, Now it is growing parabolic.
Its reason may be that people looking USD value of upvote before upvoting.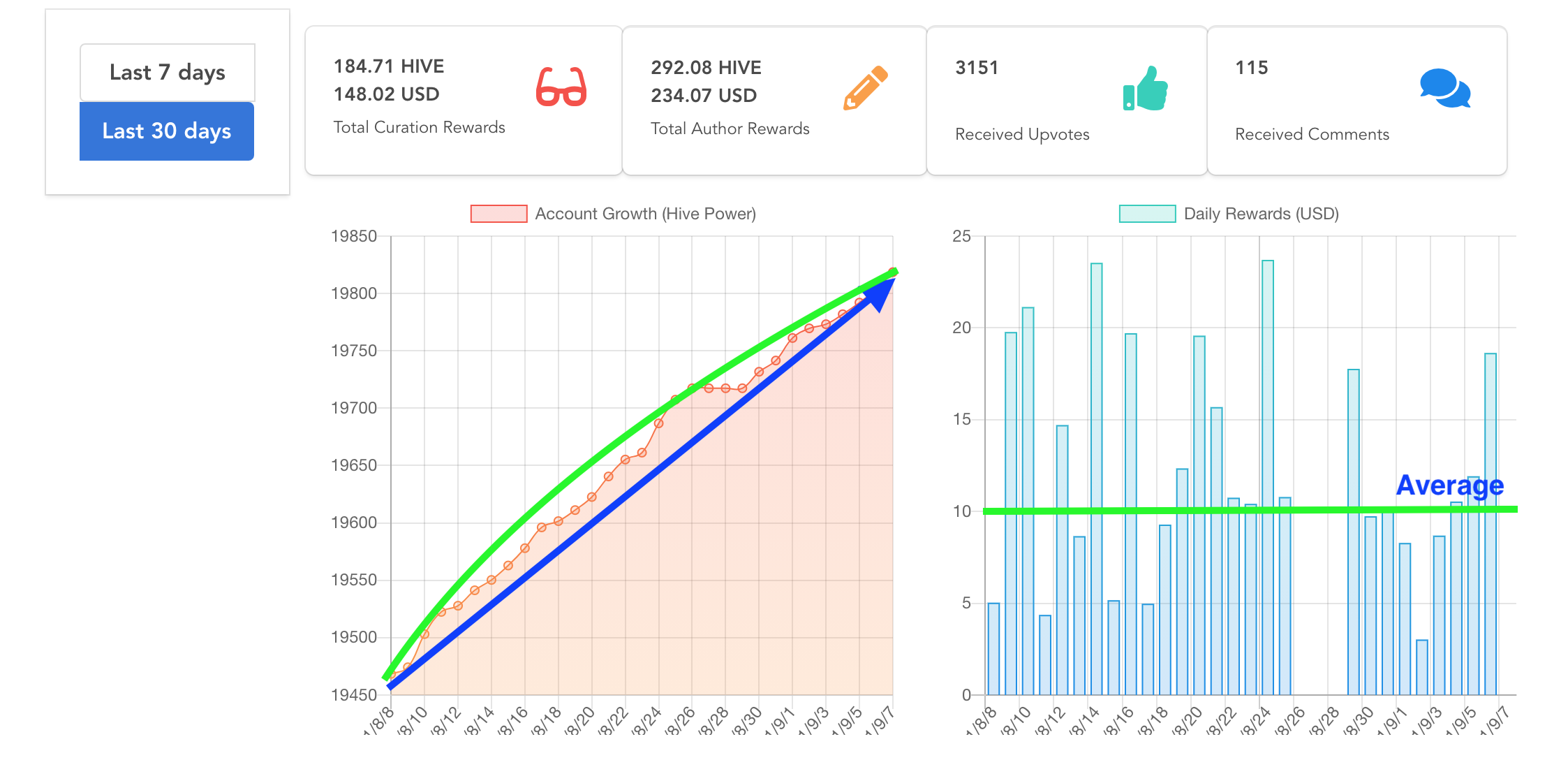 I powered down before 2021 altcoin season and bought POB, LEO, Splinterlands Cards, invested to Dcity game...
I'm at a loss for some of them right now. No problem for me. I am long term holder and I believe these projects...
As I said above, I will not power down before 2025. I have a goal of reaching 100K Hive Power during this time.
I regret that I didn't buy Hive when it was 0.16 USD a few months ago.
In those days, there was fear in the market and I thought that the Hive price could be stuck at 0.13 levels again for months.
Who knew you could do ATH a few days from those levels?
Posted Using LeoFinance Beta
---
---