SPS Price Trying to be Above on Great Support
Today SPS price broke down great support line coming from the beginning of August.
It is broken down and tested 0,31 USD today and went up again above the support line. Maybe It was a fake dump?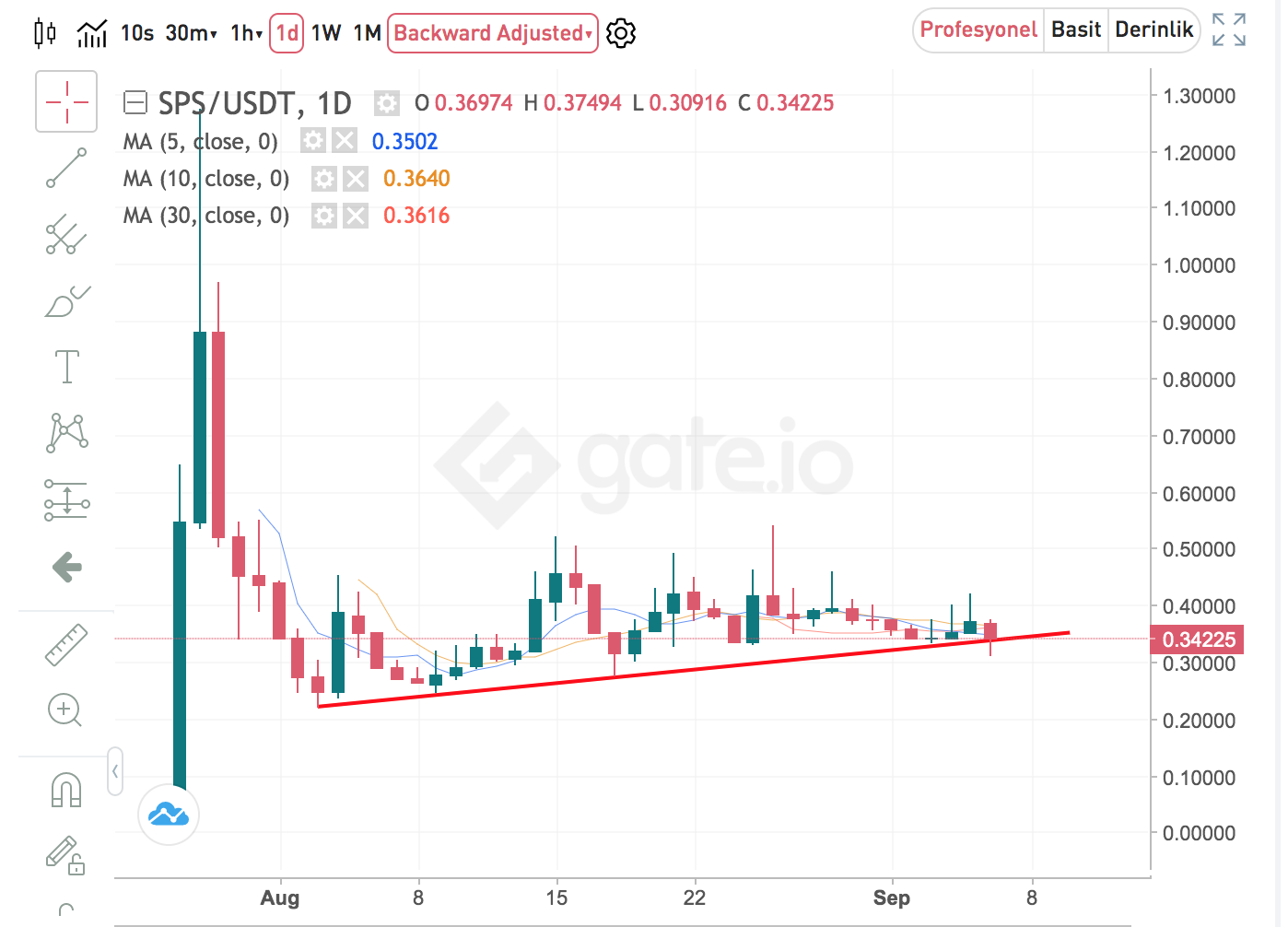 Although new speelbook sales records were broken every day, the price of SPS could not appreciate in these bullish days.
There are many reasons for this.
With the high airdrop rate, the supply in the market is increasing day by day.

The integration of SPS into the game took quite a long time. SPS is not yet an active token in the game.

Users do not yet know how much SPS they need to stake to purchase Chaos Legion.
Using these reasons as an excuse, the SPS price broke the support point!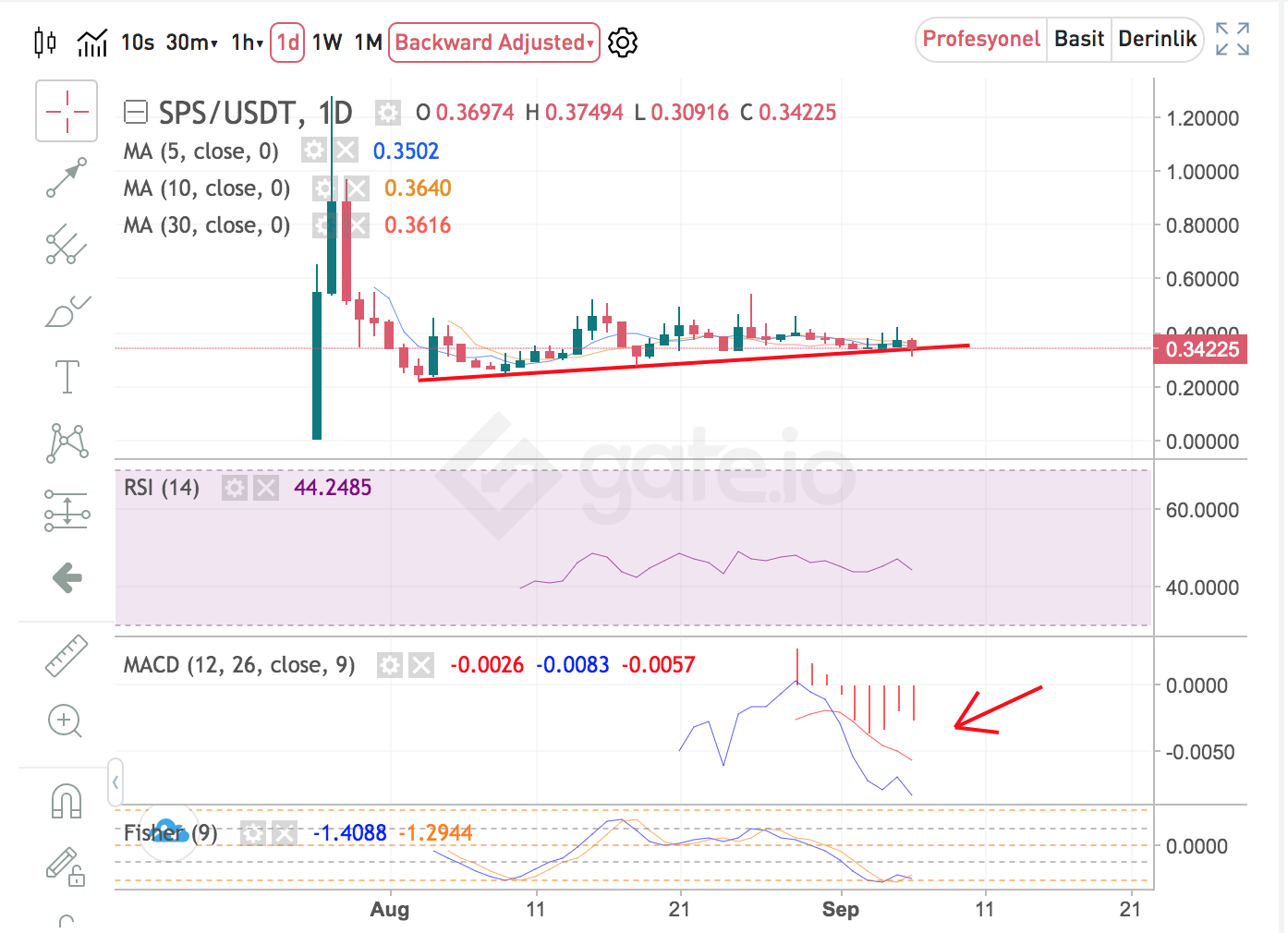 The MACD indicator says that this decline will not last long and the buying times have begun. Possible news to be announced in the coming days may also cause the return of SPS.

The falling APR rate every day may bring traders to the stage, not new holders.
This may indicate that the days will come when money will be made with SPS appreciation, not with staking.
We will see...
Posted Using LeoFinance Beta
---
---