HIVE FUNAAB COMMUNITY MEET-UP: LEARNING ABOUT SPLINTERLAND GAME AS A NEWBIE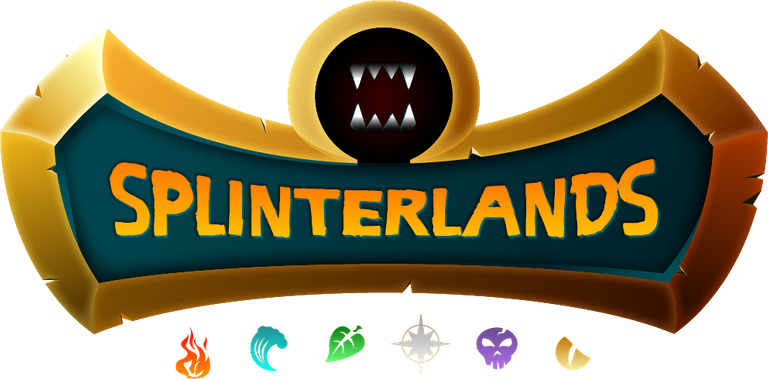 image source
Hi friends, I am so happy to be here. It's my first time posting in this wonderful gaming community. It's like a dream come true for me.
The major aim of any community is the Growth of its members. This is the sole aim of our Hive Funaab Community. The community which is led by our amiable leader @starstrings01 was built on the core values of Learning, development and the togetherness of its members and this is the reason for our rapid growth as a whole. We now have over 20 community members in less than 2 months as a community.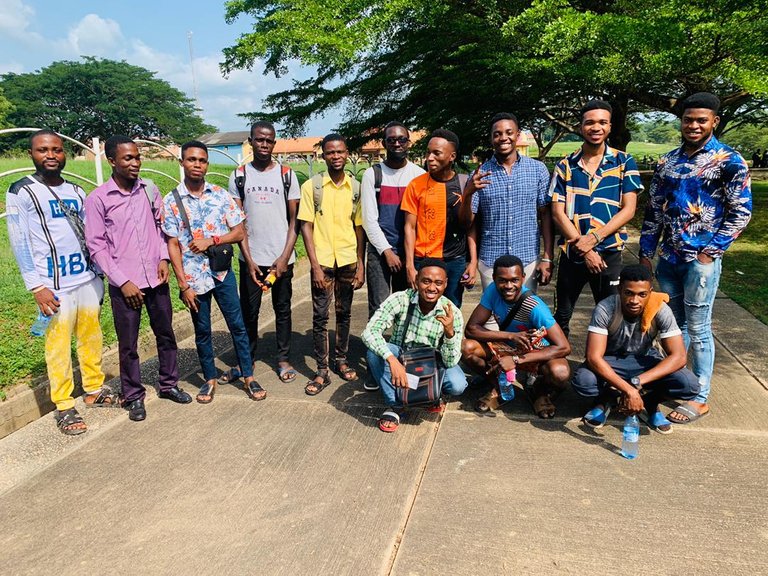 As a community, we have always wanted to try out other activities happening here on the hive blockchain, especially games. We had no idea of where and how to begin not until Santa Claus came bearing gifts and sent us a guardian angel in person of @lemeonna.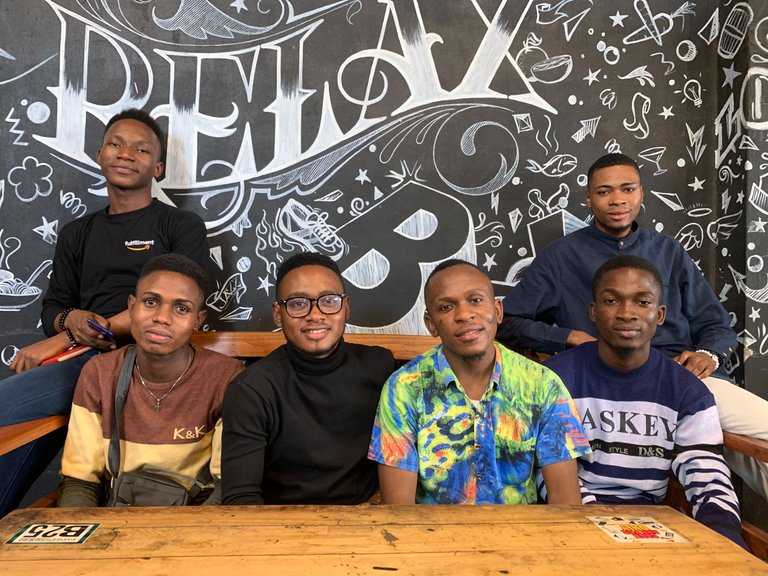 @monioluwa met our guardian angel @lemeonna through his post about our last Christmas Community hangout weeks ago. He loved the fact that we are more organized and growth-centered so he decided to share his vast wealth of knowledge and experience on #Splinterlands and other related platforms (You can please check out @monioluwa post at the related post section).
We were so happy to have our dreams come true. We immediately formed an online group where we had our first online introductory meeting. We had an awesome time learning about #splinterland with @lemeonna and then we saw the need to quickly organize a physical meeting for community members staying in Lagos.
---
FACTS ABOUT OUR TEACHER @lemeonna
---
@lemeonna who is a ranked player on the #Splinterland game board has been playing the game for three (3) years (since 2018). He is a professional gamer with vast knowledge and experience, he is also a freelance graphics designer.
---
OUR DISCUSSION ON SPLINTERLAND GAME AND OTHER RELATED PLATFORMS DURING THE MEETING
---
We decide to meet at a convenient spot called PAPIEE'S MEATRO located at Yaba. Our meeting started around 10:30 am WAT. It was our first time meeting our teacher and friend, @lemeonna but the way we quickly bonded made it look like we had been long time friends.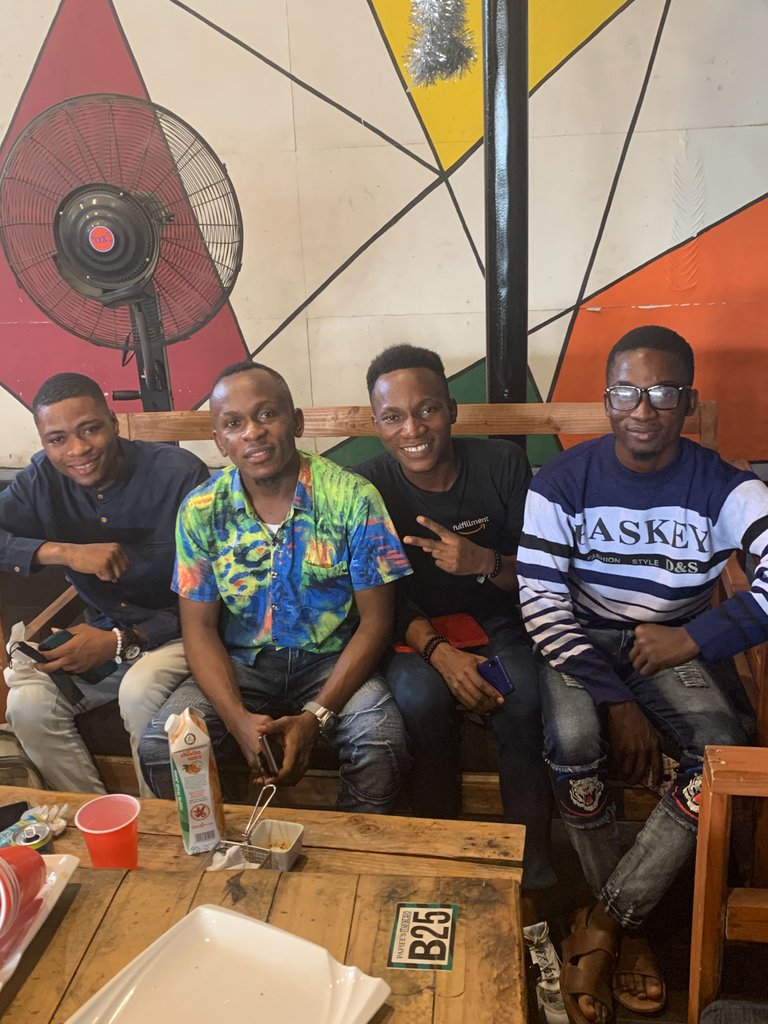 LESSONS LEARNT SO FAR ABOUT SPLINTERLAND: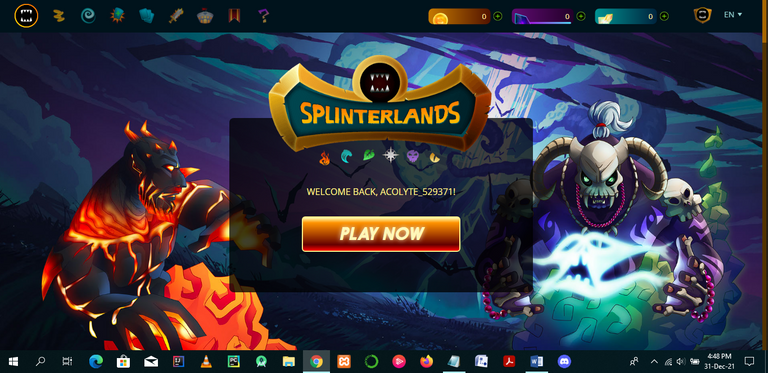 IMAGE SOURCE
Splinterland is a blockchain gaming platform on hive. It started 4 years ago and it is a strategic game that requires the use of game cards.
Each game card has characters used to fight battles.
Splinterland is ranked 3rd place in crypto gaming DApps.

To play card games on Splinterland, you need to register with a fee of 10$ which includes spellbook purchase and this registration gives access to the starterdeck.

The coin earned on Splinterland is called DEC – Dark Energy Crystals.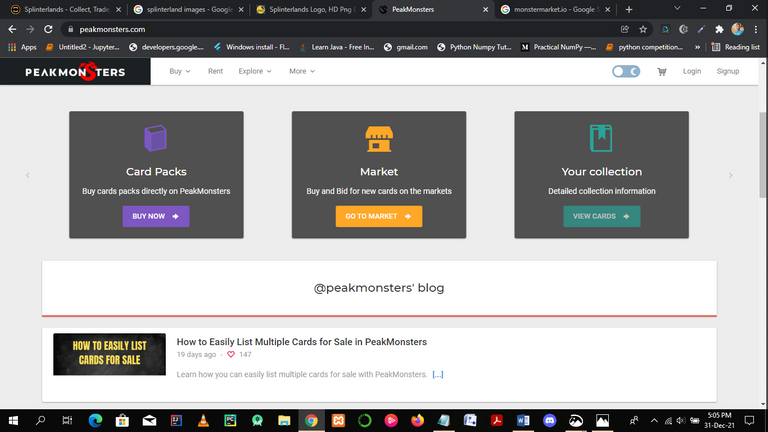 image source
You can also earn as a passive member by renting your cards using platforms like peak Monster.

Splinterland has a desktop and mobile version.

Each battle has its own set rules and it determines the game cards used.

A game season is for 14 days.

Splinterland has daily task/challenges and Leagues to compete in.

You get a loot chest from completing quests.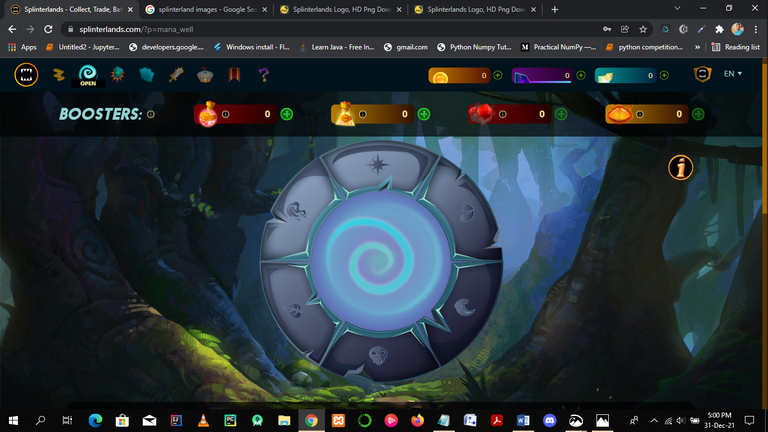 PHOTO: SCREENSHOT IMAGE OF MANA WELL image source
Card packs are opened in the MANA WELL.

The game has 7 Elements: Water, Life, Fire, Earth, Death, Dragon and Neutral.
LESSONS ON GAME CARDS: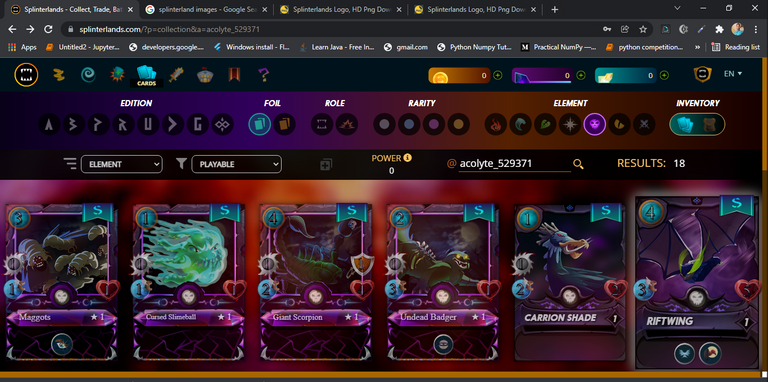 PHOTO: SCREENSHOT IMAGE OF DEATH ELEMENT CARDS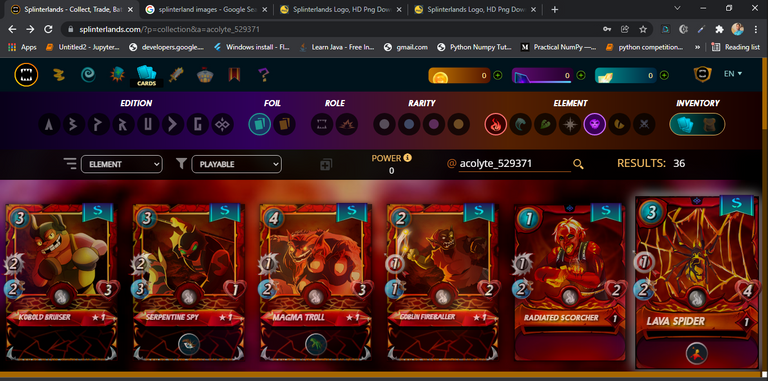 PHOTO: SCREENSHOT IMAGE OF FIRE ELEMENT CARDS
Cards have Alpha, beta and promo cards. Alpha cards are previous edition cards.

There are different kinds of cards – rare cards, gold foil cards, legendary cards, gladius card.

Each card has its CP – Collection power. Gold foil cards has higher CP

You can buy and sell cards on Monster Market.

A card pack contains 5 random cards.

Legendary cards have a higher value rate.

You can also level up Cards by buying more of a particular card and combining them. This increases its abilities.
You can read more about Game cards by clicking on the Lore tab button.
---
HOW TO BATTLE
---
Each card has its own unique abilities, so the strategy depends heavily on the kind of card used and its arrangement. Some card can have Reach ability, Sneak ability, Range ability and many others.
STEPS:
Click on Battle to begin a game


Take note of the total Mana Cap needed for battle. Mana Cap determines the total number of cards that can be used in a game.

Check out the enemy previous game if shown to have an idea of their frequently used strategy.

click on create team to continue or surrender to quit.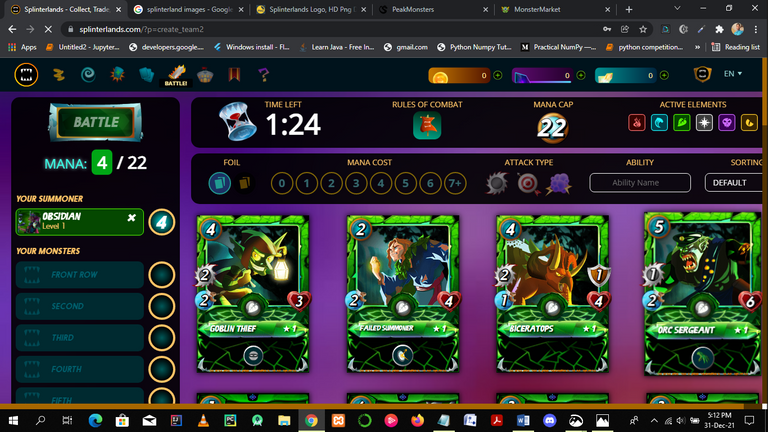 image source
Choose a Summoner using the different game Elements. For example, a fire summoner if you desire to use fire element cards as your strategy.

Choose the other cards to fill up the spots based on their abilities. For example, I can decide to play a card with thorns ability as my first card, use a card with much life as my second while considering their speed and other abilities.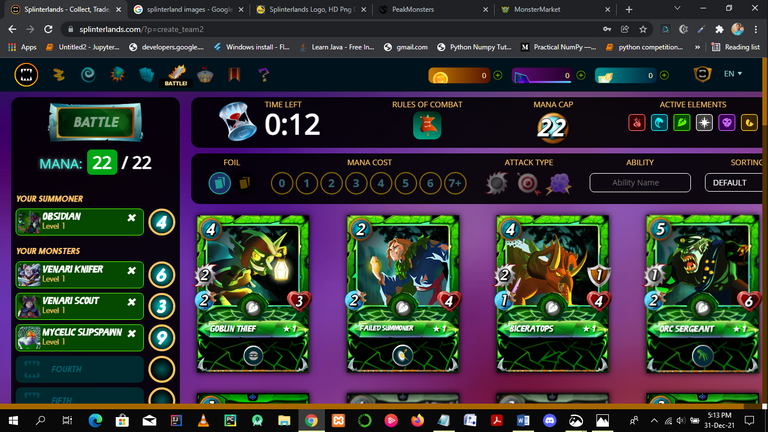 image source
After choosing your strategic cards before the countdown timer elapses, click on BATTLE.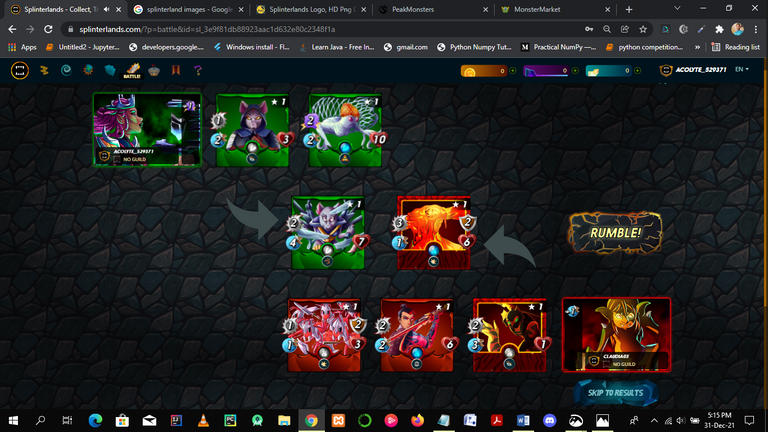 image source
Then the game begins. Click on Rumble to start the game.
Click the link to watch my practice battle: battle link here
It was fun learning a lot from our teacher @lemeonna who showed us various practical examples. A big thank you to @starstrings01 for making the meeting possible even with a short notice, shout out to all my community members and friends @monioluwa, @k-banti, @ijohnsen, @manuel6 for attending the meeting and making the meeting fun.
Special thanks goes to @lemeonna for taking out his time to educate us on Splinterland. I look forward to your mentorship and our longtime friendship. Much love
I greatly look forward to finally registering my account, meeting new friends here on this gaming community, joining a guild and learning from everyone here. Much love
---
RELATED POST
---
---
#PHOTO SPEAK SESSION
PHOTO: ALL IMAGES HERE WHERE TAKEN AT THE MEETING VENUE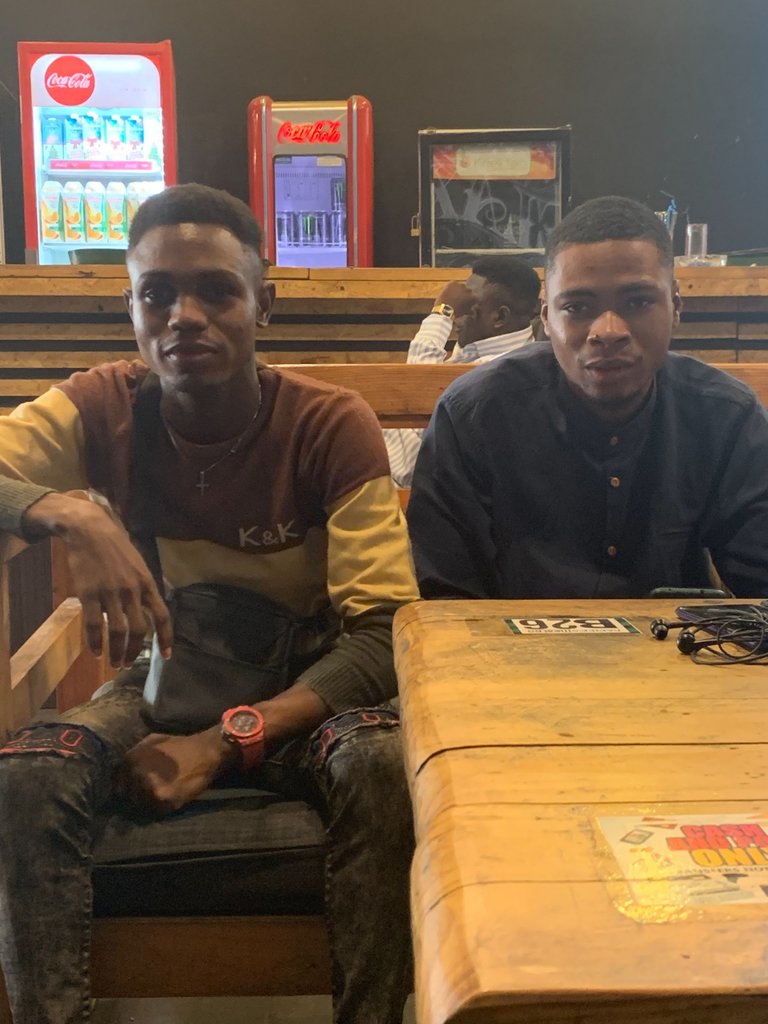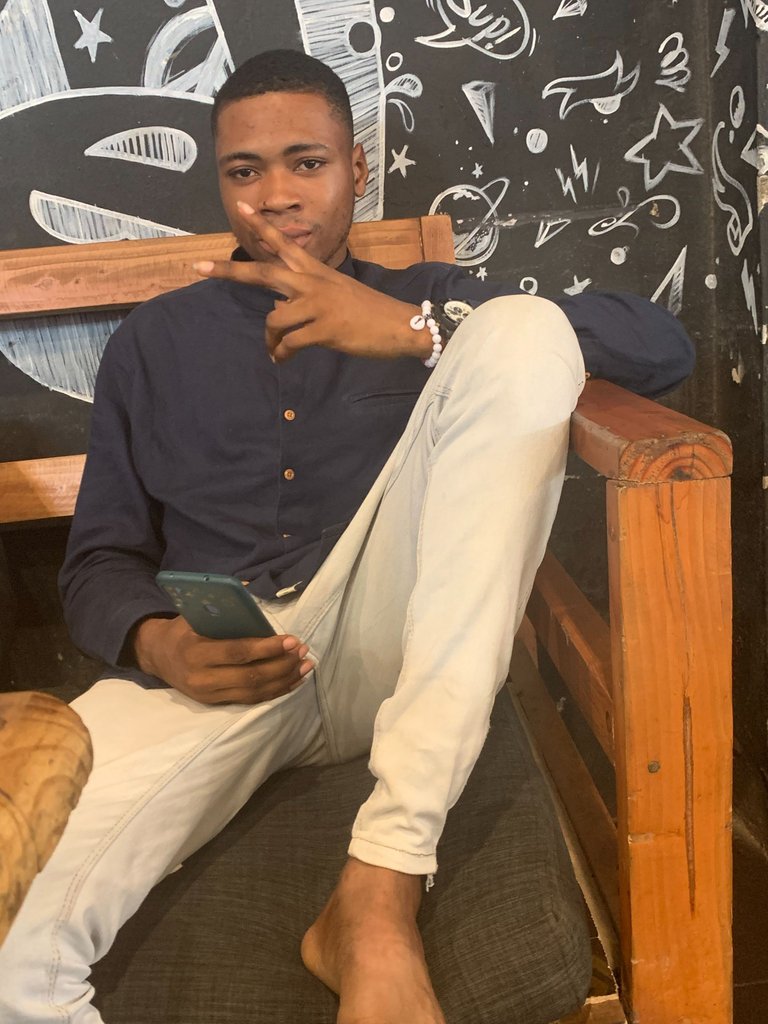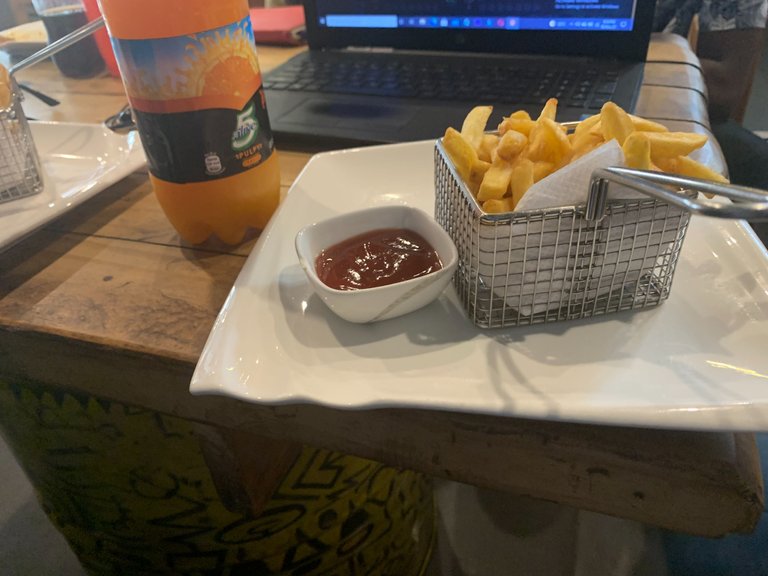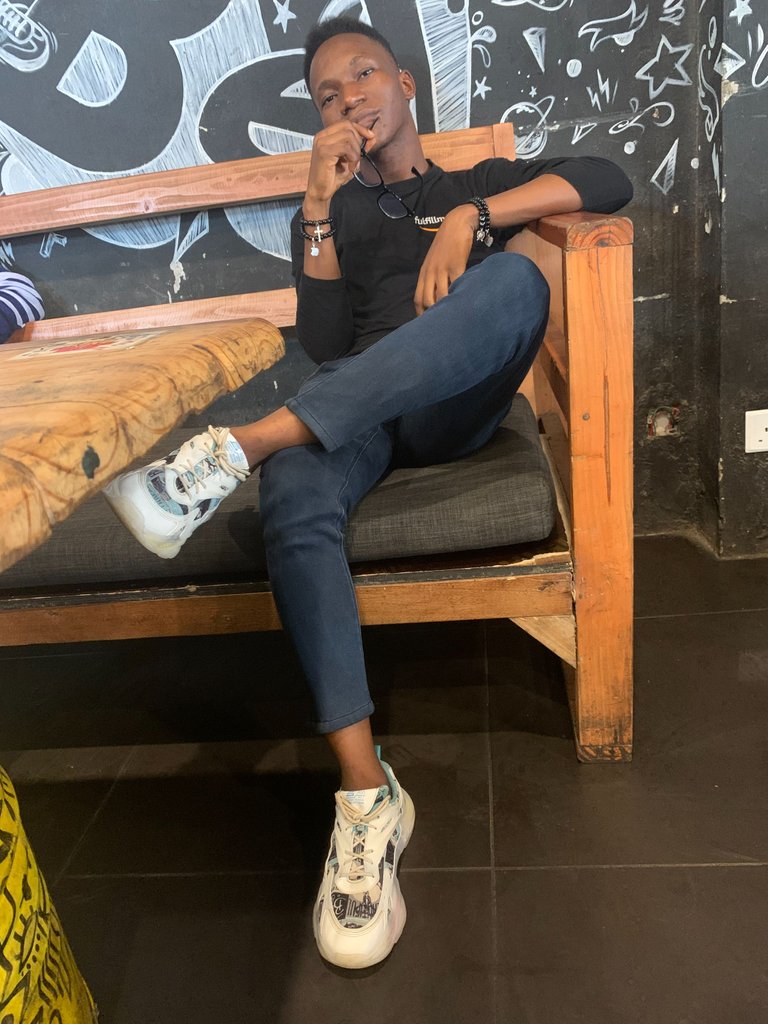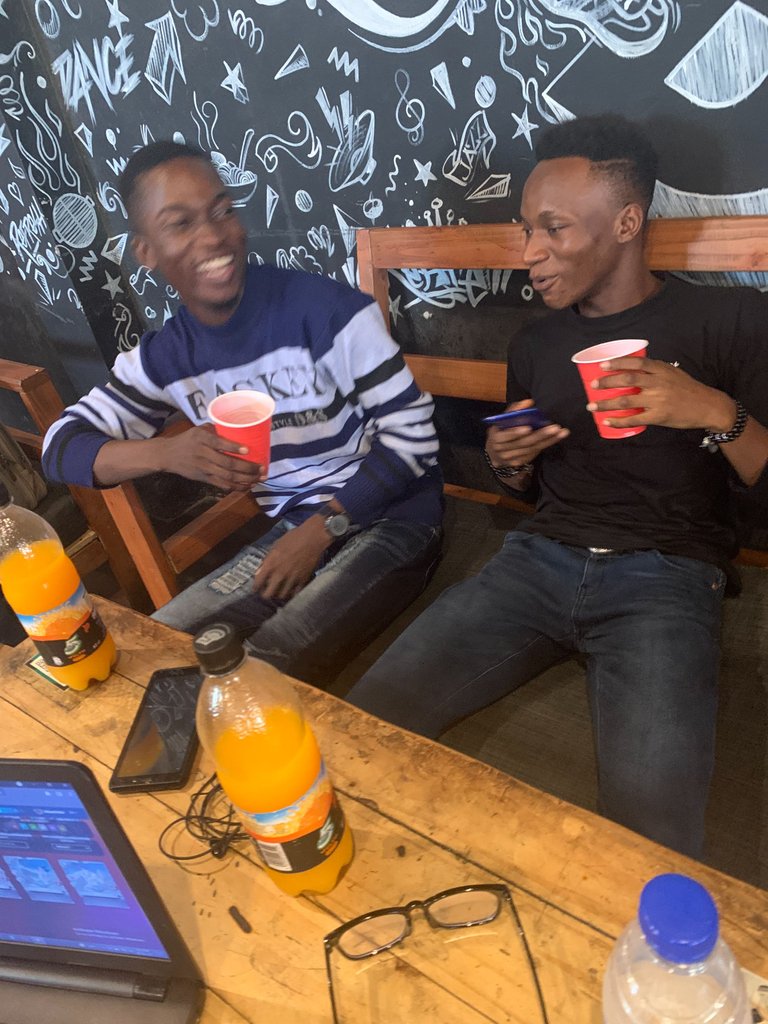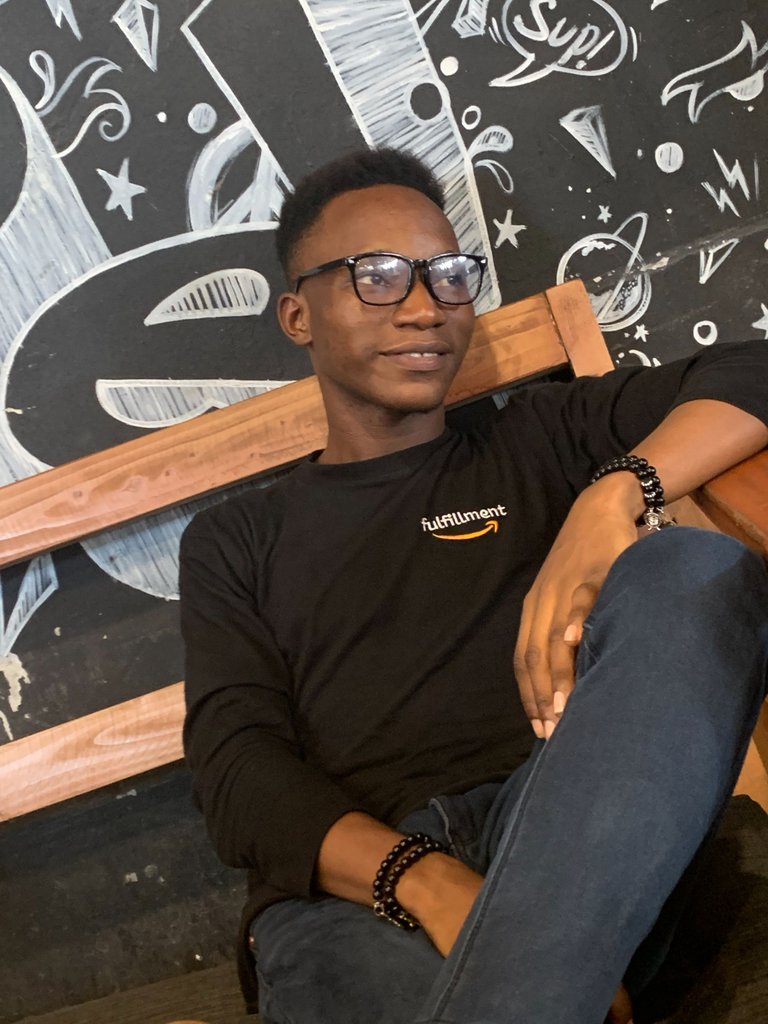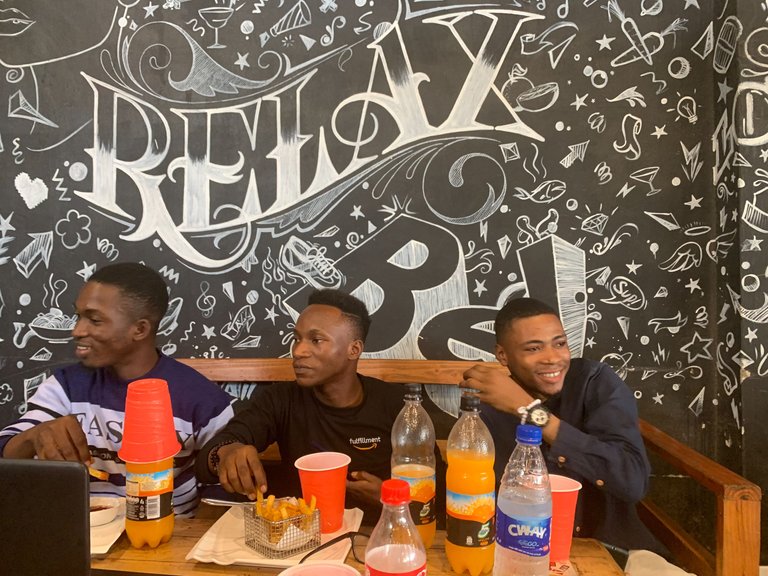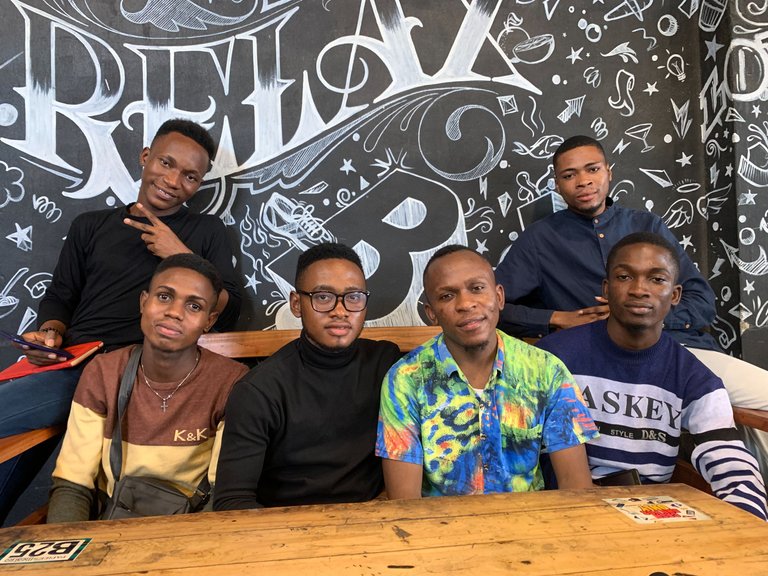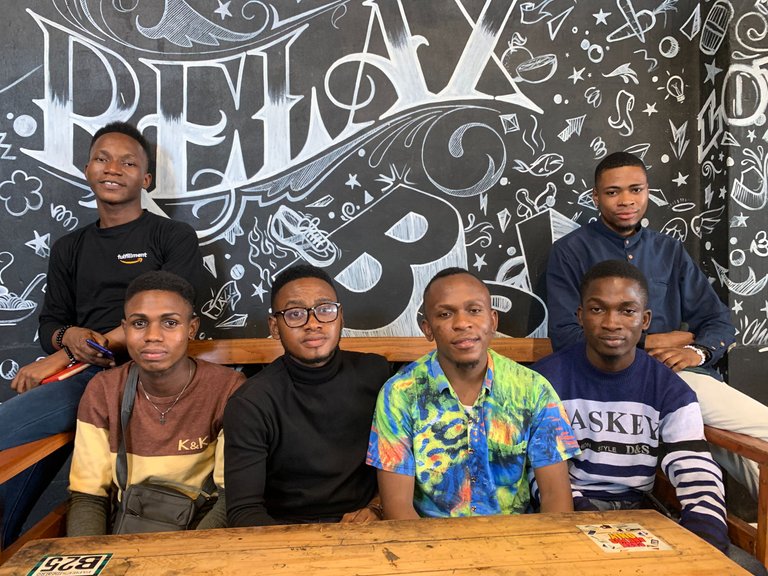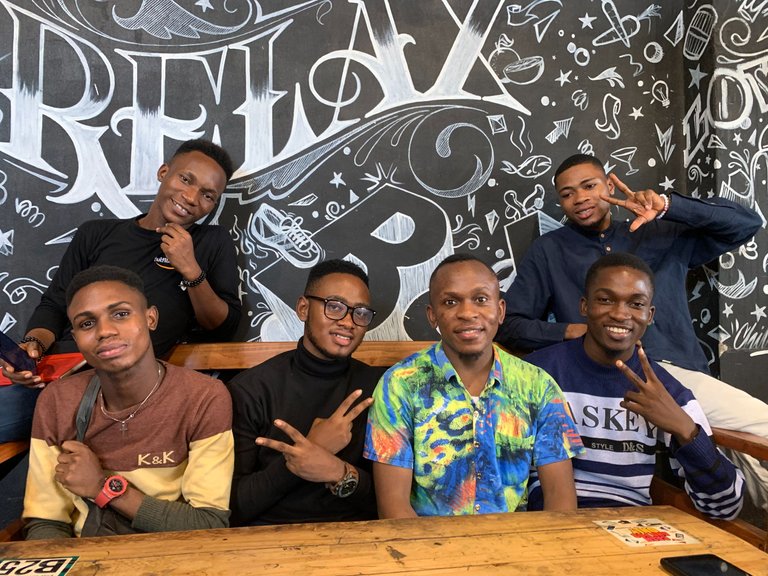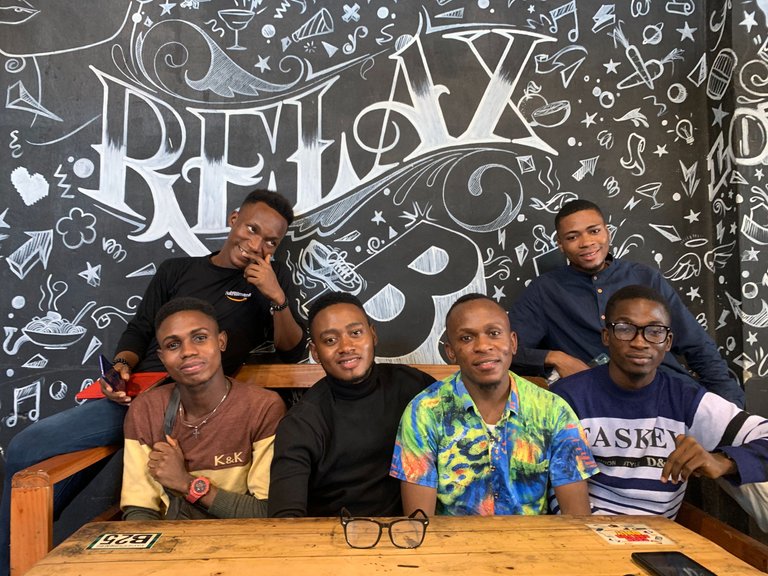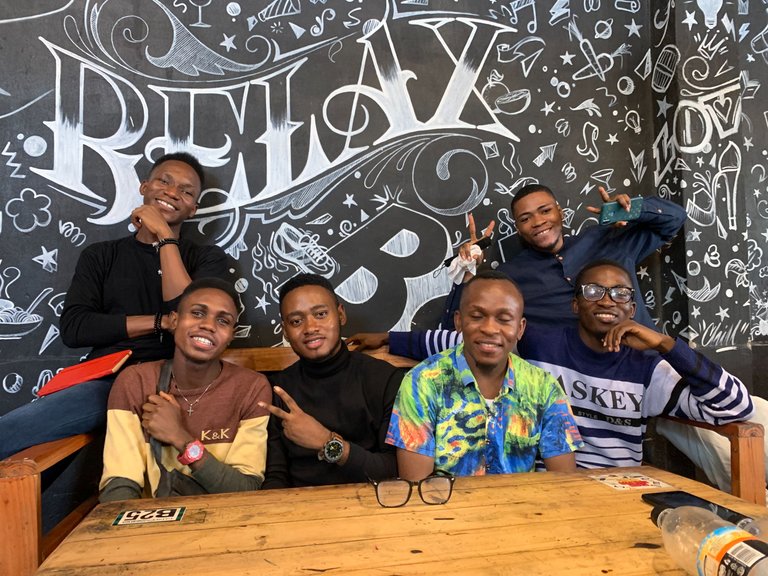 ---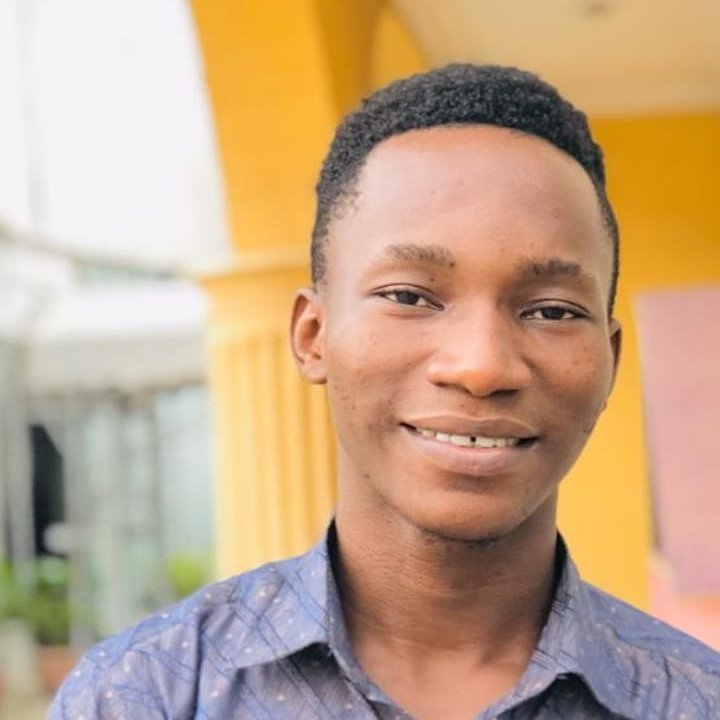 I am @chosenfingers, a young Nigerian studying Mechatronics Engineering, your favourite blogger, content writer, love doctor 🤗 and friend. My main purpose here on Hive is to impact as many as possible with the right knowledge through mind-blowing, educational content. I hope my blog reaches people far and near.
Please don't forget to share on any platform and reblog. Much love😍
Discord: chosenfingers#7582
---
---