2nd Fastest growing Twitch Channel that is streaming Splinterlands! Thank You!!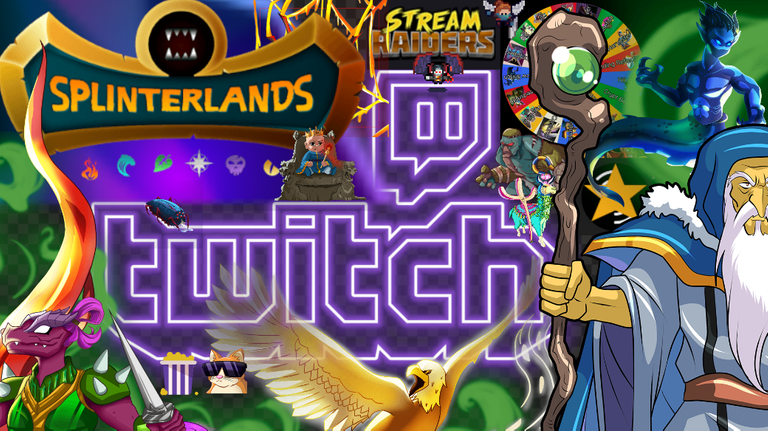 I am back to thank this awesome community once again for helping me reach 2nd place on the list of "The Fastest Growing Splinterlands Twitch Streamers" according to TwitchMetrics!
https://www.twitchmetrics.net/channels/growth?game=Splinterlands&fbclid=IwAR1TyiiSDaRX5cMyuL3_K3hpTUIGnIzsGcBWvL0MTa2NUyQmO9ZqCNtHUyM
Be sure to come visit the stream for loads of fun including Splinterlands, Rising Star, Marbles On Stream, and Stream Raiders all at the same time! We generally have Splinterlands gameplay as well as Grand Prix Marbles races that reward the finalists on the podium with Wheelspins.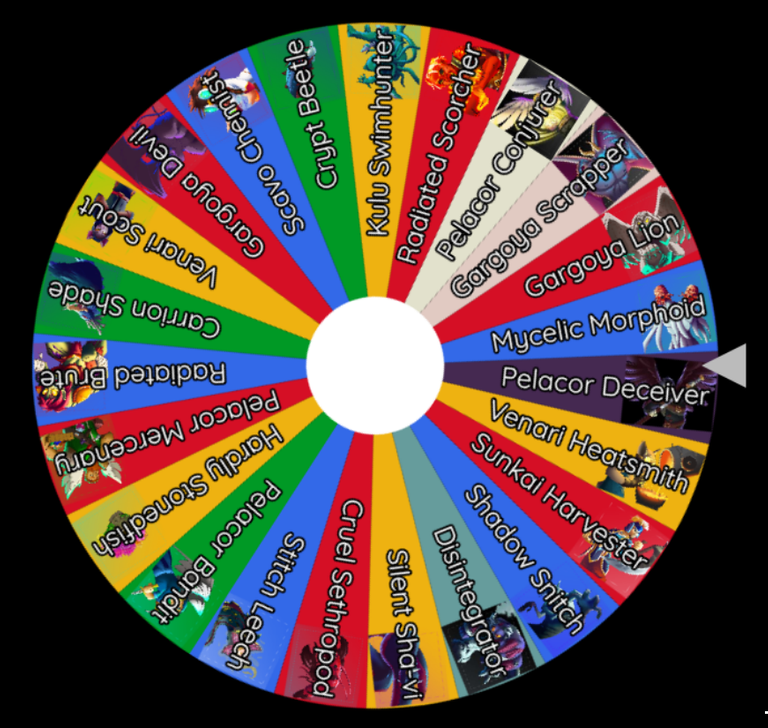 We also have a fair share of Rising Star content. I love to help answer any questions you may have while I am streaming. Please consider whispering me if chat gets rather busy. The streams are currently unscheduled and can start at any hour of day or night.

Special Thanks to our Top Gift Sub givers for their wonderful support!
@irqueawkins
@kush-hyg
@clove71
@gitgudd
@atomcollector
@loosestgoose
@tigertimo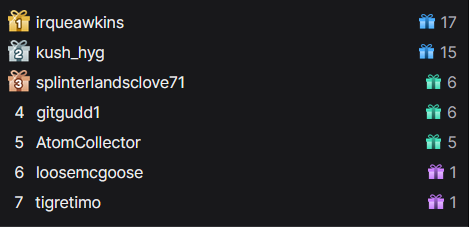 Also a Special Thanks to out Bitty Droppers!
@irqueawkins
@dynamicrypto
@clove71
@mitriiman
@atomcollector
@drabs587
@anandkj611
@gameboyali
@groovy828
@pixiepost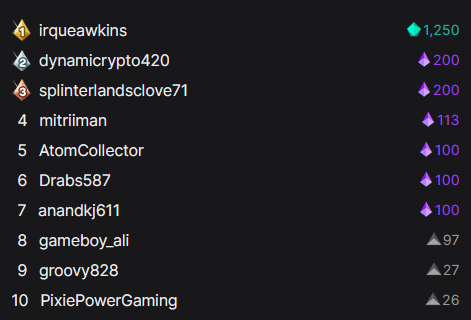 I really appreciate all of you. This includes the followers as well but there are 266 of those names and I do not think I will be listing all that :P
Stay Tuned for more Action almost every single night! You can tune in to the stream here https://www.twitch.tv/IGNchristislord
Most streams are published for later viewing if you miss one.
See you all on stream, Let's Go!!
---
---