Future of Vouchers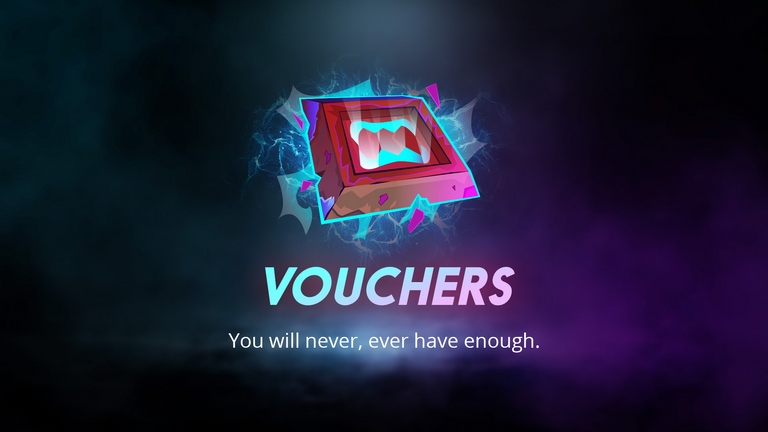 Vouchers.. are they here to stay or will they be gone after the Presale? Yesterdays AMA left some questions.. so we need to spend $20 + on chaos packs sure it controls the massive whale buys so the new players have enough cards to juice up there are some are so rich in the game that getting those 2000 packs plus an additional 400 packs, that is indeed a deal. 400 free packs..
Dr. Blight was announced yesterday as well and let me tell you that I think the card itself will got for over $500 to start. I mean look at the presale perks.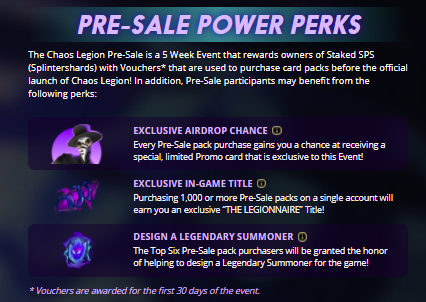 Buying packs on SL website and not on the 3rd party market gets you a chance to earn these nice rewards and 13 PROMO cards.
I plan to purchase the 2000 pack deal Id get 400 packs mate.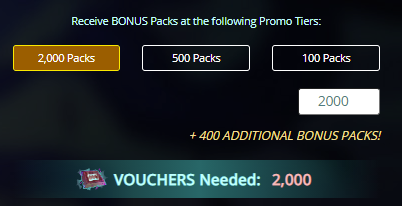 Right now, due to the it being the second day of the voucher drop the market has been bullish on the price per Voucher $15 dollars from a high of $35 dollars per voucher/tooken. That's wild if you ask me.
Bullish on free internet money.. That Literally was just airdropped just like SPS airdropception.
Last week Vouchers were high up in value and since have dropped from $20+

Now its at a cool $15 that of course will change.


Since I am no where near a splinterlands whale or even a dolphin it makes sense for me to sell at the high value I can per each voucher thus maximizing my hive holdings and or jumping back into get cheaper vouchers.
I have been engulfed in the game.. better late than never right?
So I managed to hit Dimond 2 and got 50 loot chests.
What are Vouchers btw?
Vouchers are exactly that vouchers they are airdropped from sps staking. Thus rewarding you with portions or whole vouchers to you currently my time is 9:30 PM when they drop, the purpose of these assets is to have a bit more control over the supply of the packs, due to some unforeseen growth issue on the past packs they decided to also raise the price per pack from $2 to $4 which you will need a 1 to 1 to even get a pack meaning per every pack you would like to purchase on splinterlands (this does not include the open market) you will need a voucher to go with that pack.
as shown from the image above, if I wanted to purchase 2,000 packs in order to get another 400 packs I would also need 2,000 vouchers, and lets say I wanted to ape in and purchase said vouchers...
This was a week ago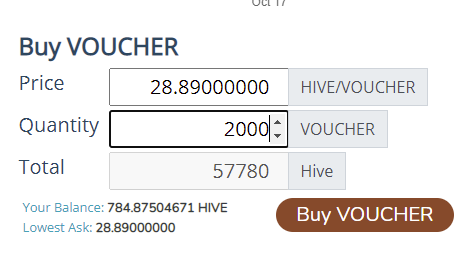 this is today

This is I could even get these many vouchers..... this is wild.
So again my strategy for the moment is to continue to stake SPS since it's the big asset I can save up for. SPS is the governance cryptocurrency of the game, which is an airdrop coin that lasts 365 days.. the more assets/cards/packs you own from the game you get a collection point and this determines your airdrop points.
Peakmonster shares an awesome airdrop stats that will make Karl Pearson squirt. Have a look at a random account that holds massive amounts of Splinterlands assets.
Just incredible, so that is my deal I am selling the vouchers to take the opportunity of them being nice and hive and purchase back when the craze dies down. End goal is to get that 2,000 pack deal for sure. Lets make it happen. no doubt
Overall what I got from the AMA and from Bulldog, vouchers will be used for future bonuses not so much on the packs after the presale.. lets see if nonewhales can pick up some packs before the run out.
Very informative video

---
---