Hive Gaming Metaverse - PROFITS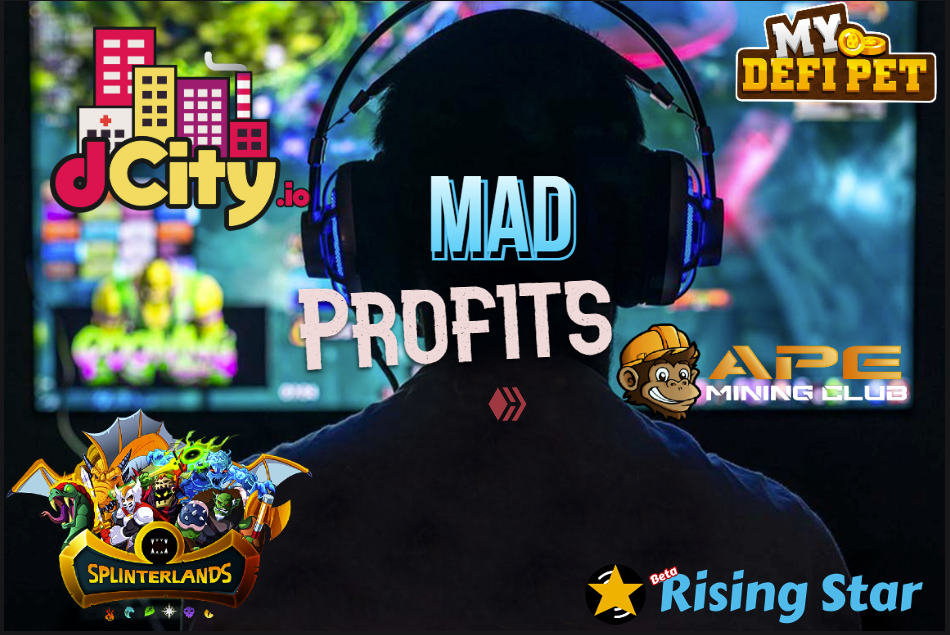 Here's the deal Utopis hodlers, I have been thinking and only think and maybe just maybe voiced out today,

What would you say If I made a move to burn some Utopis could be instant or over time.. I like the over time deal more. Mile stones and such.
I don't know if this will add any sorts of value to the Project.. It might* or not... NFA
Today is Monday after a long day of hustling and doing orders and crypto and such. I enjoy it so I do it daily.
If you can remember the tokens that was started off at first are as follows,
payout_tokens = ["HIVE", "ARCHON", "BEE", "CINE", "SPS", "STEM", "SIM", "APE"] These are the coins that will be paid out this Monday.
Last weeks payouts and mostly all have been lagging due to over stimulation of rewards.. or the bot just pooped out and needed a juicier upgrade..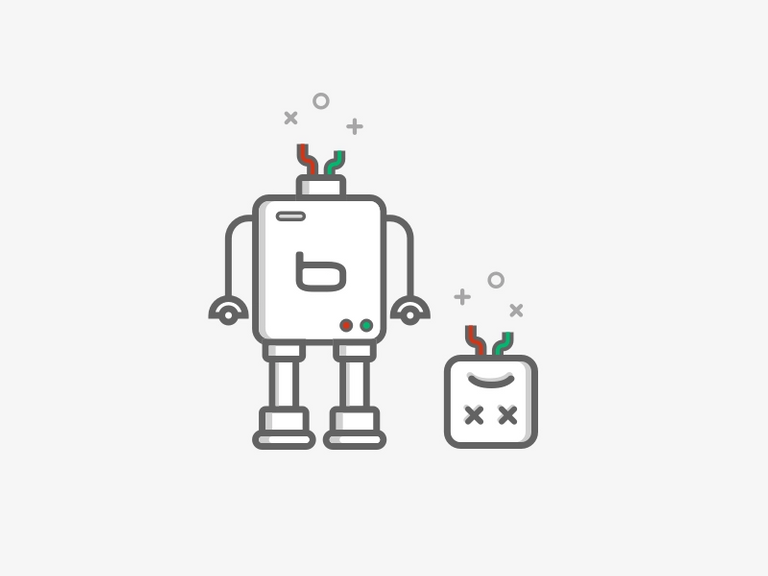 ---
Utopis enter the Gaming Metaverse
Splinterlands
I am currently also adding another gig which would be SL the darn game I have been setting aside some game time for this ordeal.. Sucks up time.. good thing I can set up my battles while I wait for orders..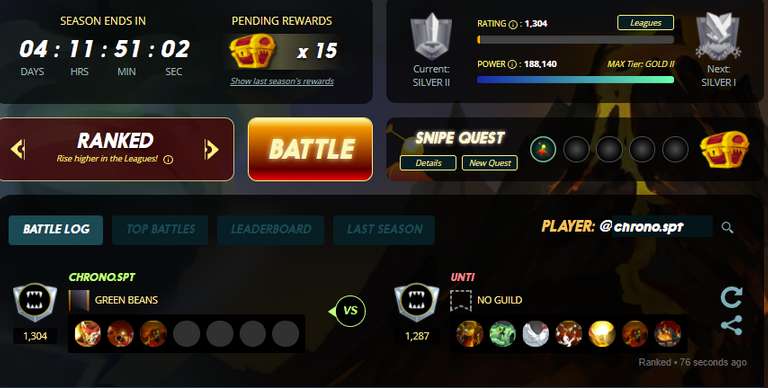 Take a look I finally reached Silver 2! I am proud also due to some sick reward cards I picked up.. Yet my Yodin will probably stay level 1.. Also this is a test to see if it is worth my time playing.. If it turns out it does not work out than I will for sure continue to invest in the assets of the game and probably rent them out. Reason I al getting the some what good cards.. Future investments.
What is cool about all of these games is they all make you money and have an active market.
The many assets that this game holds is massive,...
---
APE MINING CLUB
I own a ton of GPUS and ASIC miners in this mining simulation game.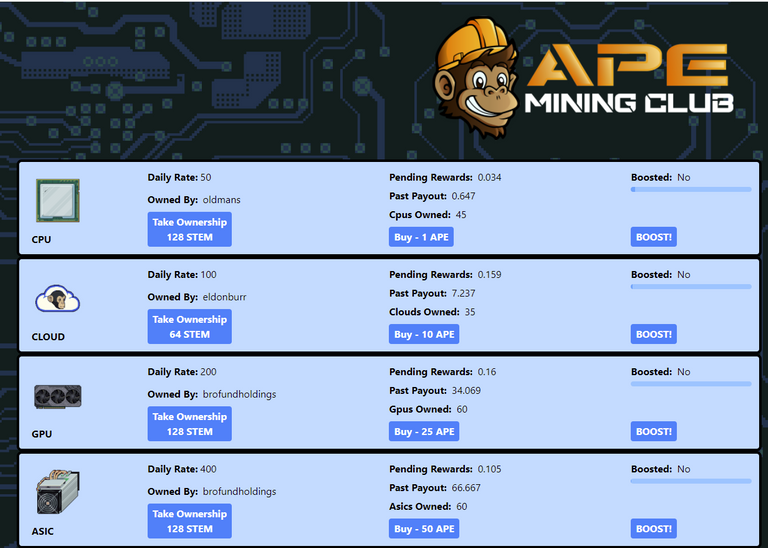 Having an idea as to who is behind the game I was all in on it, well maybe not all in but I did manage to gather a good chunk of APE and decided the equipment where a better deal.. now to figure out a well to get the player in sync and boost the pools for over all better performance for all who are part of the APE game. APE goes out to Utopis holders
---
Dcity
I have not abounded my first Hive love game. Dcity. Check out my all cluttered city in the game.. Mind you anything I get back in terms of rewards from the game and or cards is all profit now, even the cards I hold If I was to sell they are all profit.. There was once a platform, where you can check your profits but I assume its long gone now. Maybe some of you know of one.. but yes all SIM is just profit now.. I think Gerber has nice things in store for Dcity.. So accumulation time.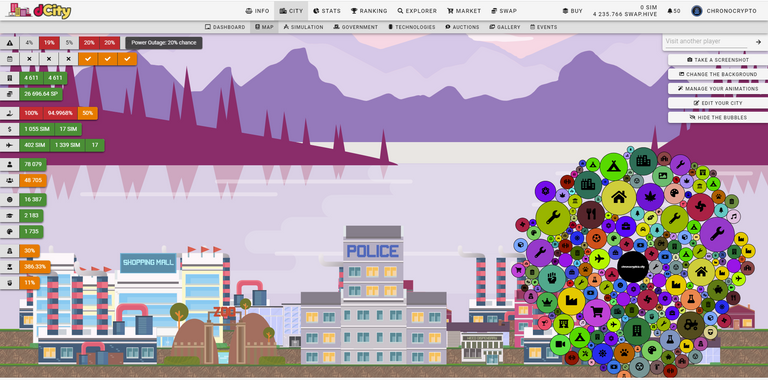 I should really contact my real estate agent and city manager for this mess I let it spawn on its own and I can already see bums on the side walk... Help!! EEKK!
---
Rising Star
I must really be lame for not playing this game.. in the past well now since Hive is game sentric I must grow with it. So I picked up some packs of this game and got to playing.. I'll be honest I forget to check so I end up checking every night.. Maybe I should set an alarm for this game as well.... more tasks . more work.. but makes for more Profit!

AS you can see I am a total noob in this and will grind it this game.
---
Dpet
I am still sticking to this game and will continue to grow it maybe it will become a thing one day and my monster will be worth something, today I was finally able to send one of my monsters to the battle field, out of I think 316 I managed to get one in.
Here is the battle below,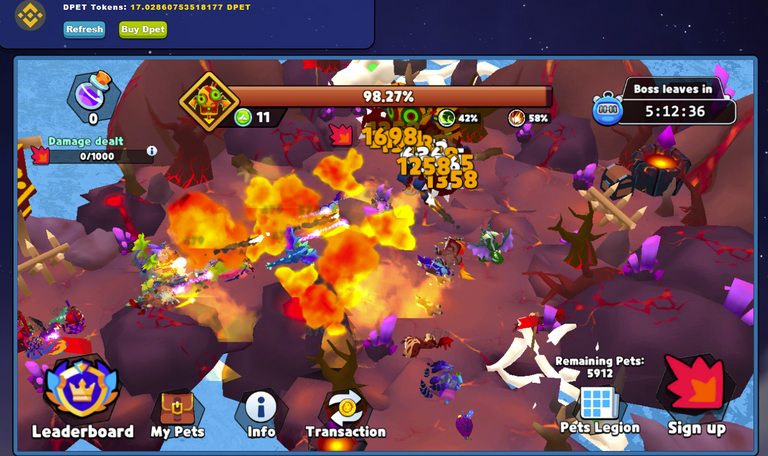 Sadly though due to the devs unwillingly to fix all the darn issues of their game/platform the coin dropped low, even with this bull market we have been having..
Look at the chart below.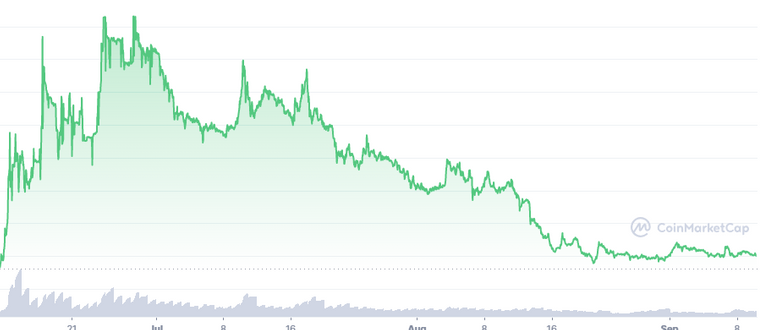 ---
EXODE
Another Game I want to mention is also EXODE.. I really should learn more about this game as well, I managed to buy 100 Alpha packs and I am not planning on opening them.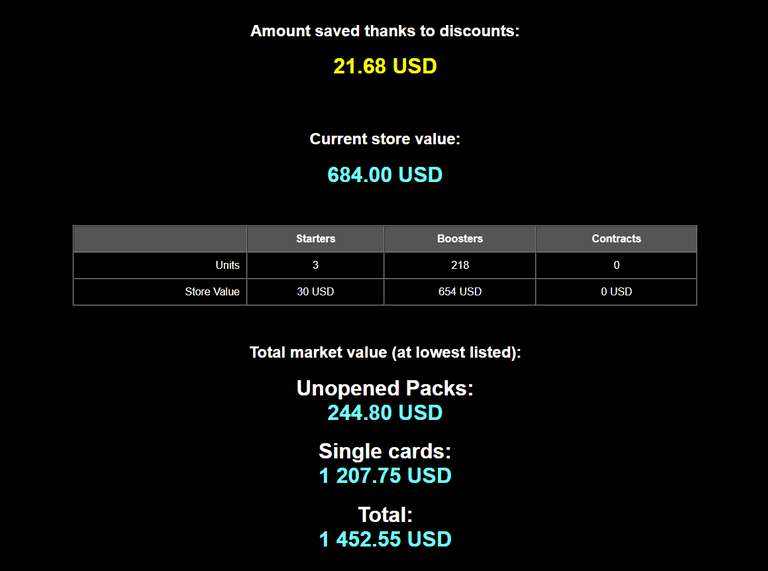 I am sharing with you these numbers to share with you it's all about the profits in these games, I mean why else play these games than to make our portfolios grow..
I know Hive will continue to grow and new and awesome things will be built on it and adopted by many.
We are close to mass appeal.
---
I am sure there are more games on hive that I have a small piece in.. I wouldn't doubt that. So lets grow and build Hustle Standard.
Utopis Posts
Recent posts on Project Utopis
59,961 Utopis staked
Utopis Staked Bonus successful
Utopis Update
Utopis Staking Active
Utopis is valued at 5 Hive

It is hella cheap right now... no idea why it selling so cheap.... Considering Utopis is valued at 5 Hive


APR (based on most recent payout + Recent price of UTOPIS):69.27%
It's going to get extremely wild soon!
As I have always said this is only the start of what we can achieve. My first goal is to create an extremely bulky project extending to various projects all over HIVE with a competitive coin price that pays out outstanding dividends.
---
Tokenomics of Project Utopis
Total Hard Cap: 1 Million Tokens~
Total Burnt (null) 850,000
Total Minted: 150,000 and in circulation (80776.7836134) held by accounts, I currently hold 69,223.21638656
Current true* price of Utopis 5 hive, Market price is 3.5 hive
You can you buy Utopis on Tribaldex.
"Tribaldex is made by the same Hive-Engine Team"
Come check it out
Posted Using LeoFinance Beta
---
---