Changed Store Plans & Gnocity Team sign up + 3 NFT airdrops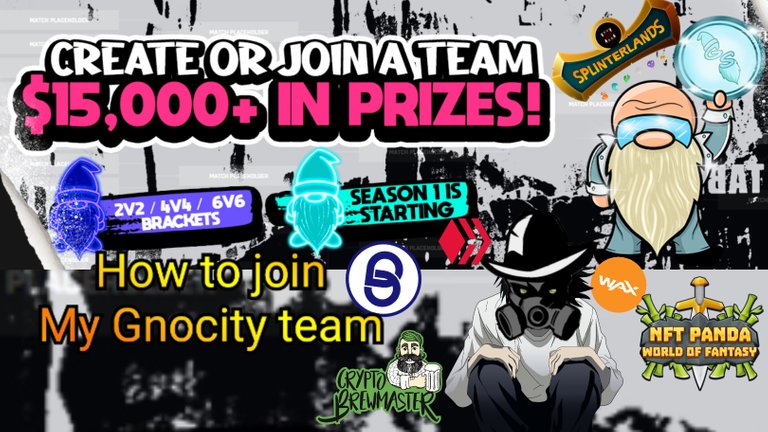 If the Names Owens, Mask, or Minds dont sound familiar you need to read this post. Even if they do ring a bell I give out airdrops & solid NFT market leads, so there should be something for everyone.
Not to mention I have 5 open slots on my Gnocity team with prizes up to 15,000 for winning the team bracket you may want to try & sign up details latter in the write up.
To begin Ill be going over the change of plans regarding my NFT store. Now I will be utilizing Owens as my stock is mostly WAX based & I had mainly intended to simplify payment options.
https://www.owens.market/marketPlace


You see on Owens I can easily accept either WAX or credit & debit cards. I actually found this service through Gnocity a WAX play to earn launching packs through the Owens market.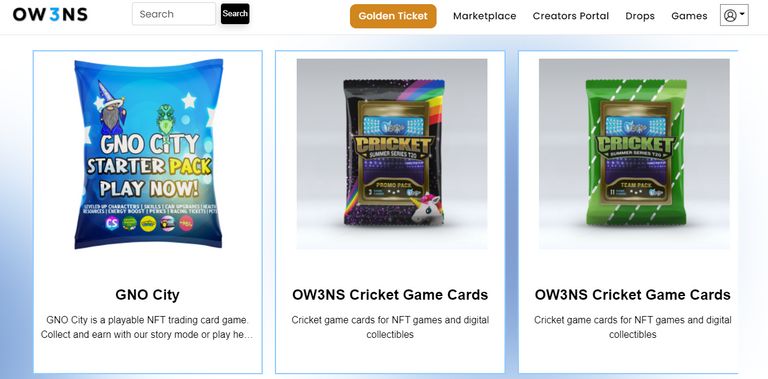 It will take a little time to move some more of my inventory there but its much more streamlined & I already began the process.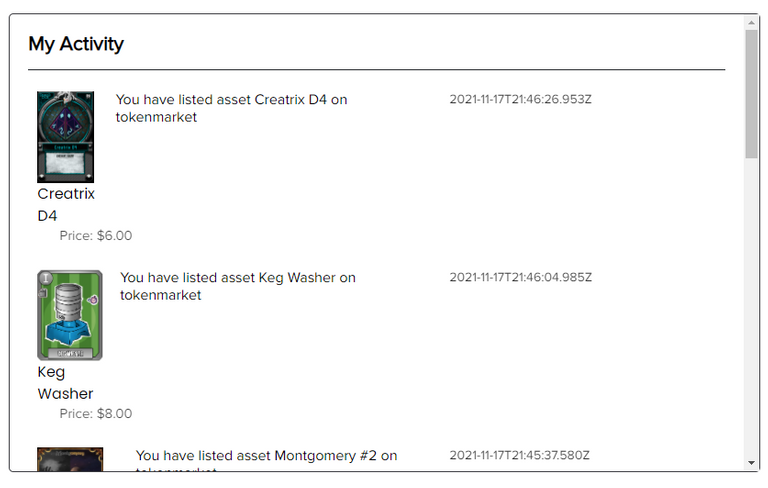 https://www.owens.market/marketPlace
Now my WAX NFTs if for sale can be found here👆 or here👇.
https://wax.atomichub.io/profile/akyqy.wam
With a few thousand NFTs my listings on one or two markets get to be to much to realistically find anything this should help. Not to mention now you dont need WAX to buy some NFTs win win.
Though WAX is by far the easiest blockchain to use as a consumer now its even simpler as you can pay in USD for ETH or WAX NFTs listed on the brand new Owens NFT market.
https://www.owens.market/marketPlace
For now only a few NFTs listed there but by the time I upload this ill have added Splinterlands & Crypto Brew master NFTs at least.
Splinterlands
Due to A.D.D you may get whiplash as I tend to shift focus on a Dime so try & keep up. Because now ill be talking Game tips for the best play to earn game around Splinterlands.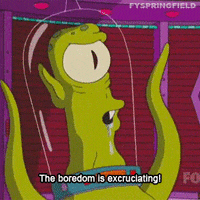 If your living under a Rock & somehow this is the first your hearing about Splinterlands, Number 1 I'm flattered I'm your news source.
Splinterlands is a Play to earn game with a year long SPS airdrop which literally changed the industry a few months ago when it started.
In the play to earn game Splinterlands you play card NFTs in a game that resembles Pokémon or Magic the gathering.
Now that the basics are dealt with I can get to strategy, lately I have actually been trying to win every match. Paying attention is a fairly high cost to me so I'm usually half paying attention.
Actually noting why & when I lost has yielded some interesting info such as a better playing & rental strategy.
I came across a Post on 1Up the other day looking for hints on beating these 2 NFTs played together.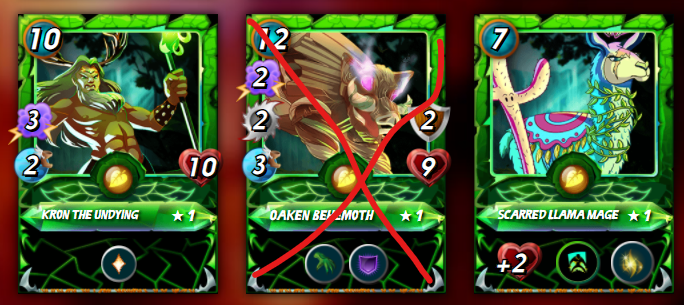 Forgive the one in the center Just my inventory is a little crowded no big deal (NFT brag). The card combo I'm referring to being the Sacred Llama Mage Summoner & Kron the undying Monster NFT.
Once your playing in Gold Rank 1 or Higher the cap on the card level increases as long as you have a higher level summoner.
Coming from someone that rents frequently you dont want to pay for renting the Sacred Llama Mage at a higher level if you can at all.
So more or less higher level cards are its biggest weakness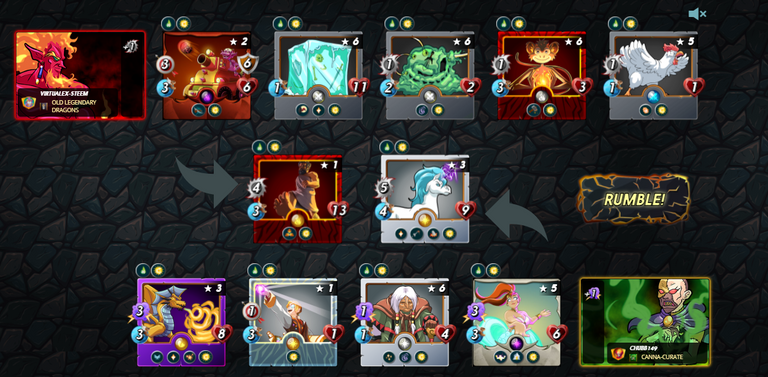 Typically if I can help it I use this Dragon Summoner, while trying to focus almost exclusively on Magic Attack type with regenerative abilities.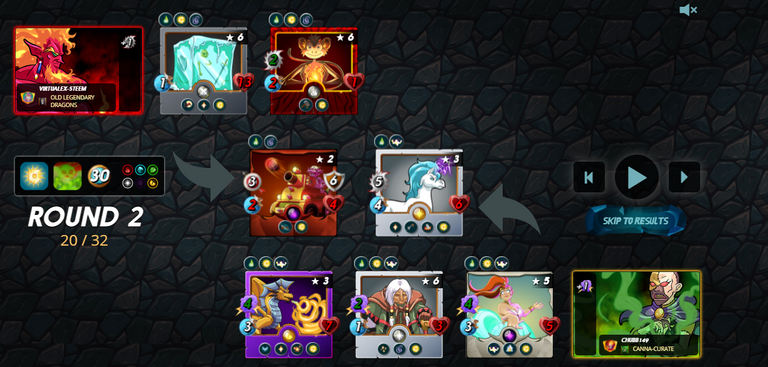 That Health regeneration is incredibly tough to deal with especially if your whole team is using them.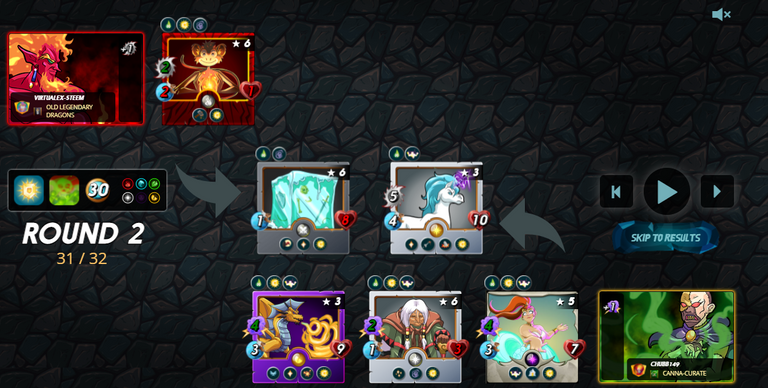 Fights with me are one of attrition, dont even bother with poison resistance my team can shirk off poison damage.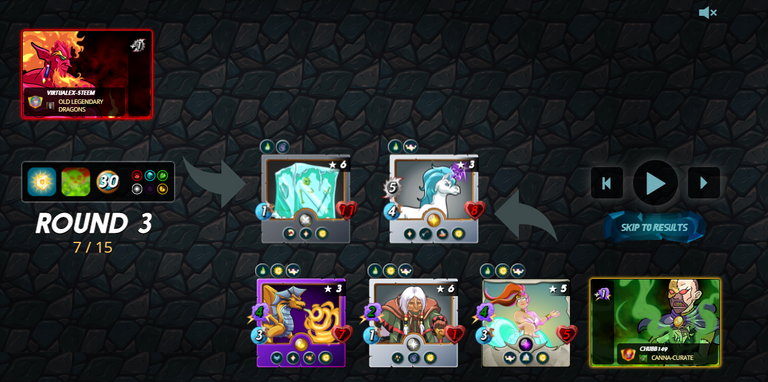 See their team focused on eliminating me quickly I dont let that happen easily, their only combatant left is meant to outlast me, but does no damage.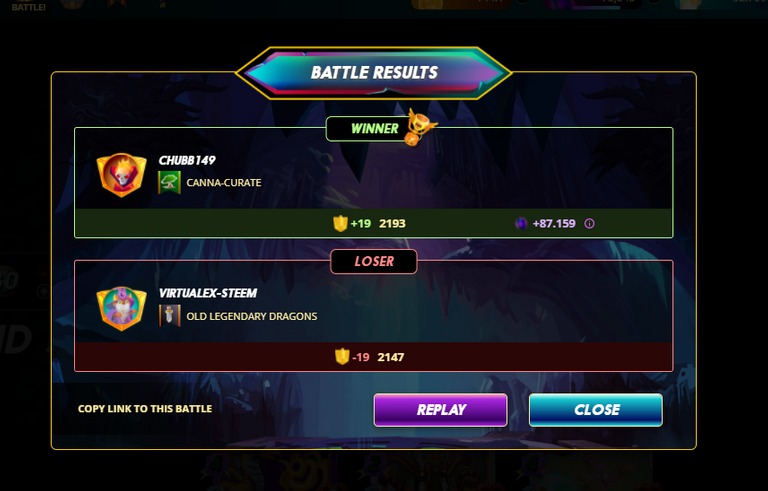 If for whatever reason I cant use that combo lately I have had Neutral cards that are helpful in a pinch.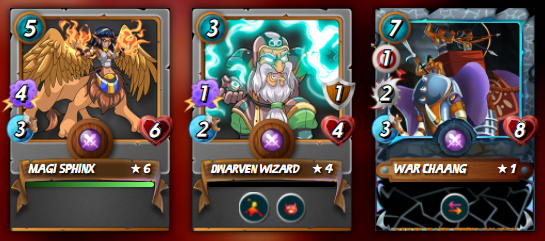 Keeping a level 6 or higher summoner isn't cheap in every element especially but its worth the like $30 if that a season when you consider I earn roughly a $1 a match I win.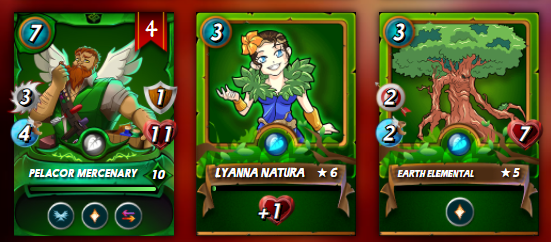 From that perspective I'm investing not only in the Game its community & market I'm investing in my capabilities as a player.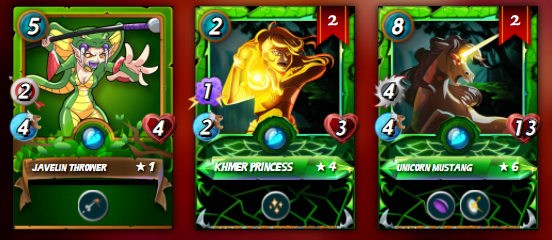 These are just a few examples of what I'm renting or own, the new Reward cards I have to point out are some of the cheapest & some of the best rentals.




I spent $15 on that kraken



Great buy no regrets 🤑.



For a vendor I'm sorta weird because I'm also a videogame completionist so now those worlds are at odds with one another I tend to try & keep NFTs at least 1 of as many as possible.
If I'm reading the SPS roadmap correctly it seems like investing in players may just be in the future of this industry. Fairly certain its a part of the SPS roadmap sometime in the future of SPS staking & delegation.


Keep in mind this is just a guess with publicly available info provided by the SPS white paper.
ONEUP SPT liquidity pool
Fantastic time to Stock up for & supply liquidity to the SPT ONEUP HIVE Diesel pool.



https://tribaldex.com/dieselpools/pools




SPT Splinter Talk Token is earned via blogging on HIVE or Splintertalk about Splinterlands.
https://splintertalk.io/
1UP another HIVE alt you can earn for free by blogging about play to earns or NFTs on HIVE or 1UP.
https://www.1up.zone/
When blogging on any HIVE front end utilize the Hash Tag SPT or Splinterlands to earn SPT. When you want to earn ONEUP then tag it ONEUP or NFT I think Playtoearn may also work.
These two tokens have fallen out of the markets current focus striking now gives you the best odds of success.
The liquidity pool is yet another blind spot all 3 could be used to great effect in my opinion.



Practice what you preach you know.
MASK
Yeah if you know me for anything its NFT airdrops right kind of my go to, other then depressingly dark corny humor.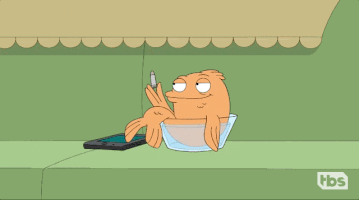 So focusing more on the first part there MASK is a wonderful platform crypto & browser extension. Allowing users to add certain social media accounts to the blockchain allowing you to monetize them & claim crypto / NFTs through them.



Working with assets on BSC, ETH, POLYGON & a few others MASH will automatically start including these on you linked social media from other MASK users.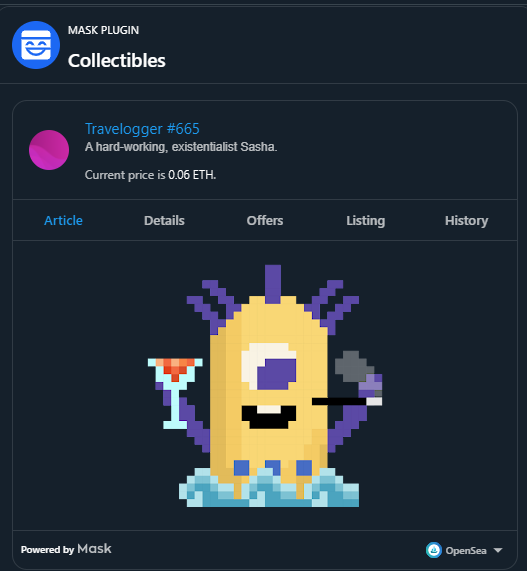 NFT sales, ICOs, RED envelopes (Crypto Gifts), & EVEN airdrops will show up on that social media you link to your MASK account / wallet.
I dont use Facebook I'm not a racist grandmother (Facebooks Key Demo), however My twitter is linked to MASK & now My new Minds account.
More on Minds later in the write up just understand that you can easily put you Twitter feed or Facebook Profile on Blockchain Via MASK.
https://mask.io/
Easy to set up simple to operate & it makes all the difference.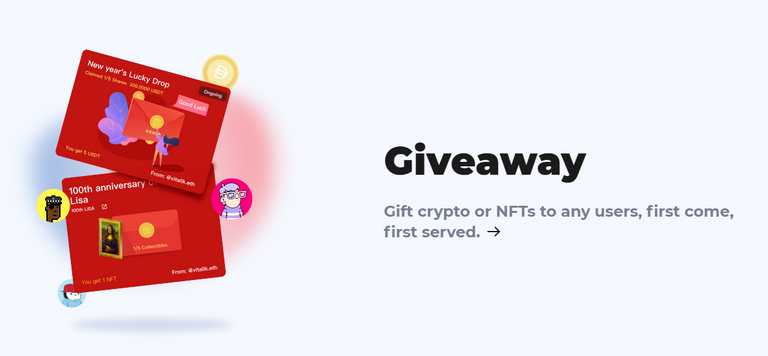 Way way latter on ill likely set up give aways through MASK on social media but I already do 3 or more airdrops every 2-3 days.
It remains to be seen but that is definitely a path I'm currently exploring.
Whats Up with WAX?
I thought it was the Hot Wheels NFTs causing the WAXP price spike while the hype was & is real the Volume of trades was nothing special.



Bought at $15👆
Came across this article in my pursuit of answers regarding WAXs price spike.
https://www.newsbtc.com/crypto/blockchain-gaming-is-here-to-stay-but-is-the-industry-facing-talent-scarcity/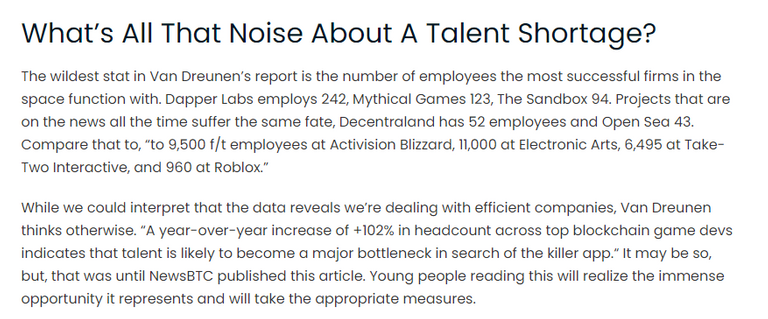 In this newsbtc post they go over the rise in blockchain gaming & the genuine shortage of talent in the industry. If you wanted to be a game tester now is your chance literally 5 separate projects gave me access to their alpha one of which wanted to pay me to bug test.
I Never went to collage I'm a construction worker by trade & there is such a shortage of talent I'm getting job offers thrown at me in the tech sector.
Now its Due to this talent shortage I show such admiration towards developers (Devs) of blockchain games & Dapps their understaffed & over worked.
Between my day job, being a NFT vendor, & write ups / give aways I haven't had a day off in over a year. Its hard to call it work when you love what you do blockchain to me is a hobby first & foremost.
The point is I get why they say their is a talent shortage so if you understand crypto even the basics & hear about a project your interested in. If know that blockchain well enough to help in a support capacity ask if they need any.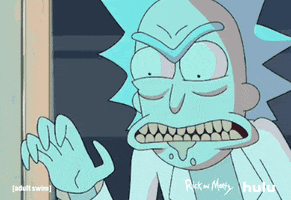 Probably wont lead anywhere sometimes you make powerful connections & occasionally your even rewarded for your effort.
WAX almost hit a dollar & with a job market in a perpetual decline you have to evolve with the times. When most companies are shutting their door WAX or Atomic Hub are fielding applicants & you dont even need to leave your house.



https://apply.workable.com/pinkgg/
Entry level tech support for atomic hub no experience necessary or education required. Imagine if you could go back & get a entry level position when google first started up, this is the opportunity all around you in the blockchain industry you just have to be willing to look.


Not trying to give career advice we all have our own things going on you do you, I hear we have an industry lacking talent I cant help but see it every where on PublishOx, Torum, or HIVE.
Gnocity
A WAX play to earn that's free to play so long as you own the NFTs Gnocity will have land plots going on sale in 3-4 days the 24th of November to be exact.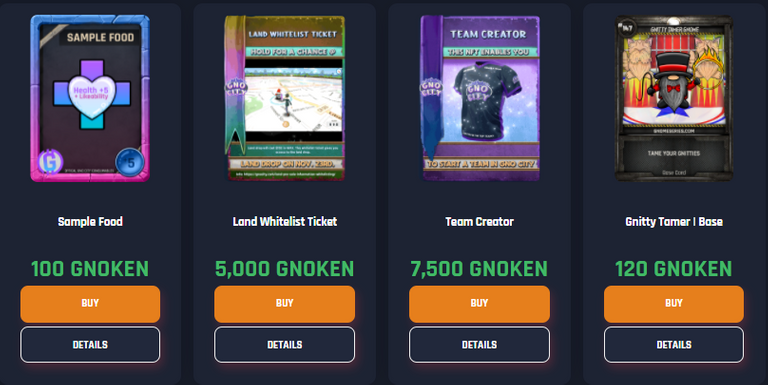 This NFT gives you white listing to purchase a $199 land plot
https://gnocity.com/land-pre-sale-information-whitelisting/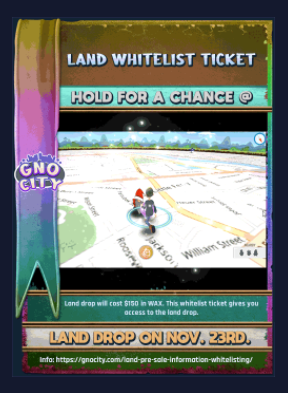 Steep price tag I know they wouldn't charge it if no one would pay it so I'm buying at least 1.



I bring this up for 2 reasons I state things enough they tend to sink in even with stubborn construction workers & this land plot sale is a huge step for all play to earn titles.
Gnocity will be unique in many regards with their land plots granting access to an AR Google map Pokémon Go style game connected to their NFT lines.
Which should be functional & active by December the land plots being the last stage before launch.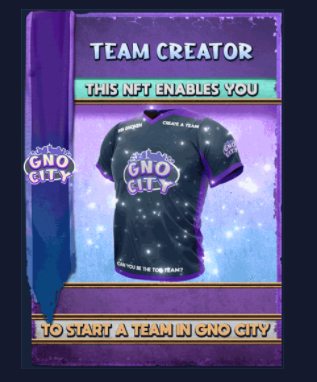 I got one of these so it looks like ill be starting a team as well whatever that is.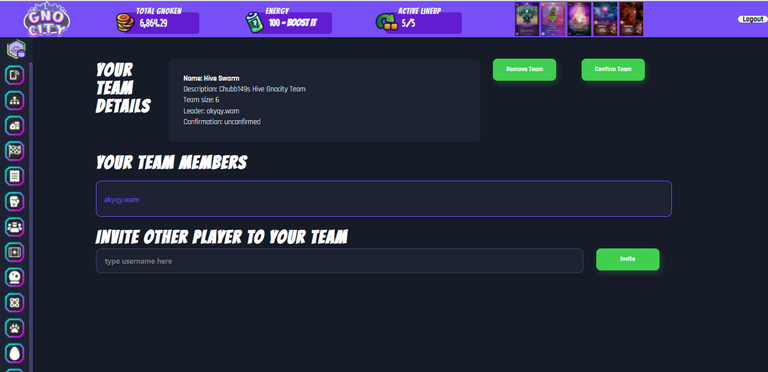 Its kind of like a clan from Splinterlands I started one for HIVE users called the (HIVE swarm). If you play Gnocity & want to join the team
leave your WAX address in the comments with the word Gnocity, there are six slots to fill its on a first come first serve basis.


You will win GNOKEN if / when our team wins So if your interested in joining my Gnocity HIVE team just type Gnocity & you WAX wallet address in the comments.
Gnocitys Devs are an example of a team behind a play to earn I trust implicitly due to their skill shown in their work.
When investing in projects I look not at prices just trade volume & above all talent. Splinterlands has both in spades, but Gnocity has definite talent behind it sometimes that's all it takes talent commitment & a give em hell attitude.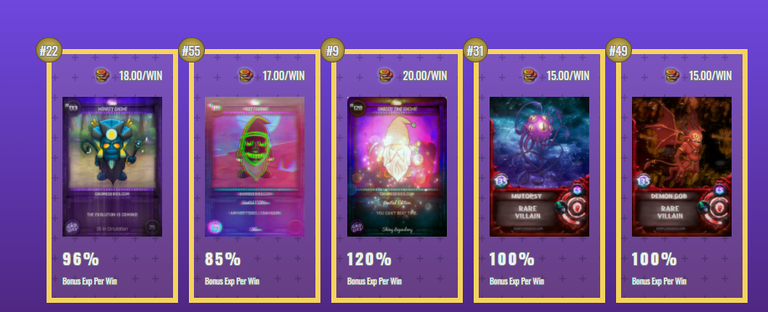 See parts of the Gnocity game are now & have been active a while letting players partake in PVP matches like Splinterlands.
Also like Splinterlands the higher your teams level the higher the odds you will win.
Which is why I have been working on a Side project getting 3 Gnomes in fighting condition for todays 3 Airdrops.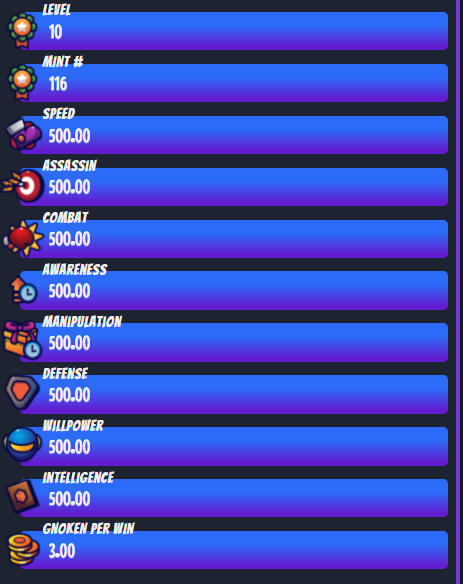 2 Base level 10 Gnomes & 1 Level 9 Gold Gnome all fed & ready to fight making Gnocity truly free to play to earn.
https://www.gnocity.io/
Minds
In the same vein as HIVE, Steemit, Readcash, Blurt, PublishOx, & Torum just to name a few Minds is yet another free or paid monetized crypto social media platform.
There are two versions of Mind free & paid I'm new to it but this platform has one difference over its competitors Minds is Linked to MASK.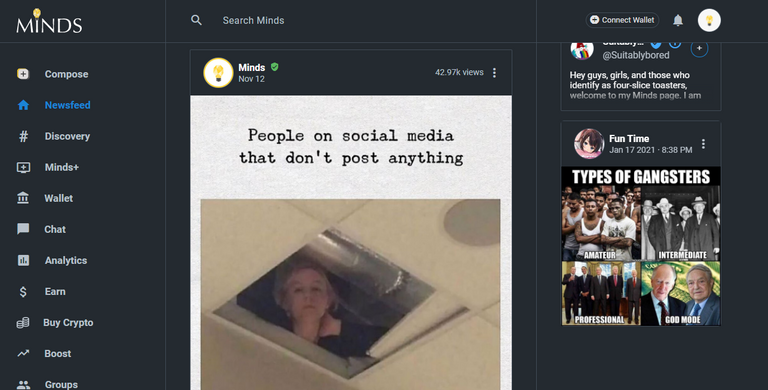 You can make money posting to Minds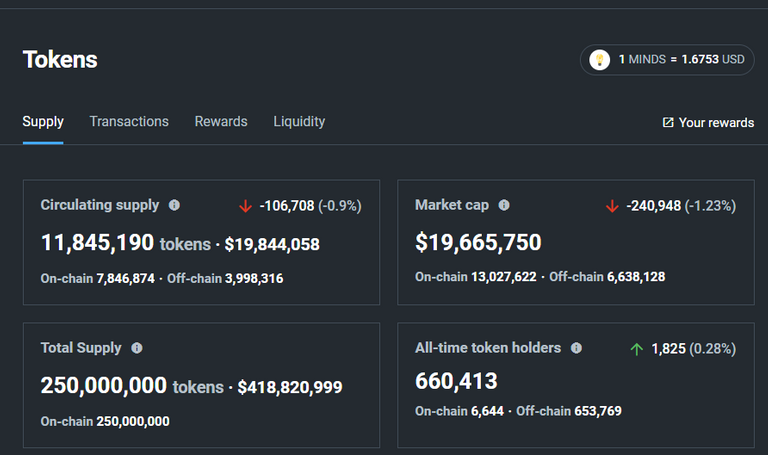 Well you make their ETH Alt Called MINDS, ETH isn't my cup of tea but like the title says I have to continue to evolve with the Industry.
I know its easy to miss stuff like for instance Torum XTM, I'm sure many of us kick ourselves over that. Given the connection to MASK MINDS has many reasons it could be something big.
Never heard of Minds Before please consider using my referral to check it out.
https://www.minds.com/register?referrer=chubb149
NFT Panda
A WAX play to earn styled after a text based RPG only with NFTs you require a NFT panda to play but its free after that.
The setup is somewhat similar to Gnocity as they just introduced food an in game Item / WAX NFT you purchase for BAN.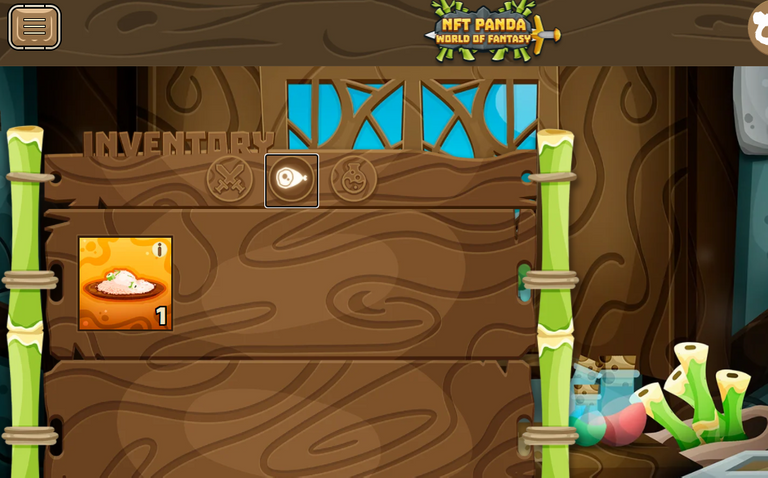 They just added an inventory & market tab this play to earn is evolving quickly & their NFT packs hit $2,000 a piece shortly after launch.
Panda Heroes (required to play) will cost you about $20, I'm a fan thus far & hope the game continues to improve / evolve.


If you want to start playing this wonderful WAX Panda Play to Earn please consider using my referral👇.
https://game.nftpanda.space?akyqy.wam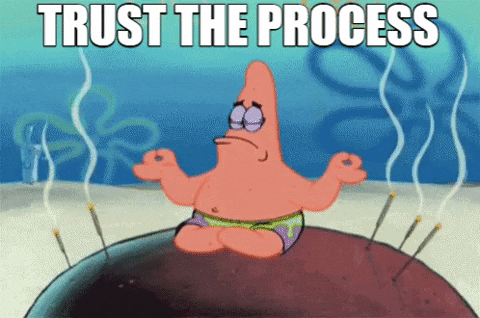 December 8th
Mark your calendars because December 8th Splinterlands Chaos Legion cards are expected to hit the game.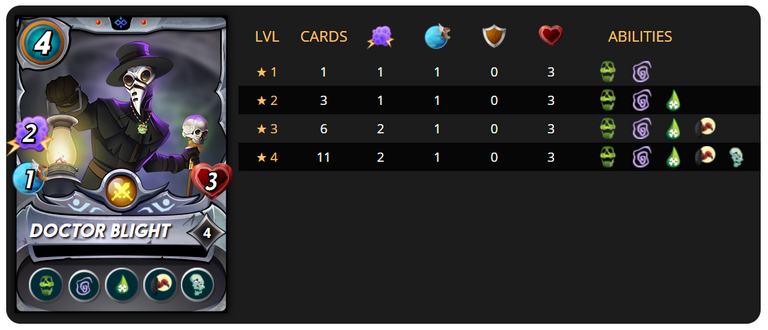 Along with that Public release of the Chaos Legion Cards If you purchased Chaos legion Packs in the Presale. Utilizing the in game voucher system you have a Chance of getting 1 legendary Neutral Monster Doctor Blight 1st Public glimpse Shown above.
So the Holiday season will be a little earlier this year for Splinterlands Players Finally getting to tear into those Chaos Legion Packs.
Official post explaining everything 👇
https://www.splintertalk.io/@splinterlands/chaos-legion-updates-and-official-doctor-blight-reveal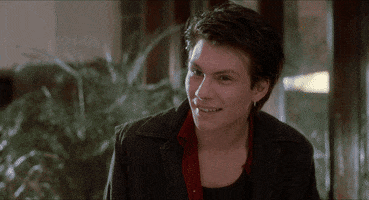 How great it is.
Crypto Brew masters
Yeah I have been talking about this HIVE / WAX play to earn more & more lately. Get this I happened to find out they have a New 4 beers launching soon.



I have been with this beer brewing play to earn about a year now & with this pack launch on WAX coming up now is the best time to start playing.
https://cryptobrewmaster.medium.com/?p=f5b43fa90cda
All the recent info👆 I will be airdropping these👇 for 3 lucky readers today.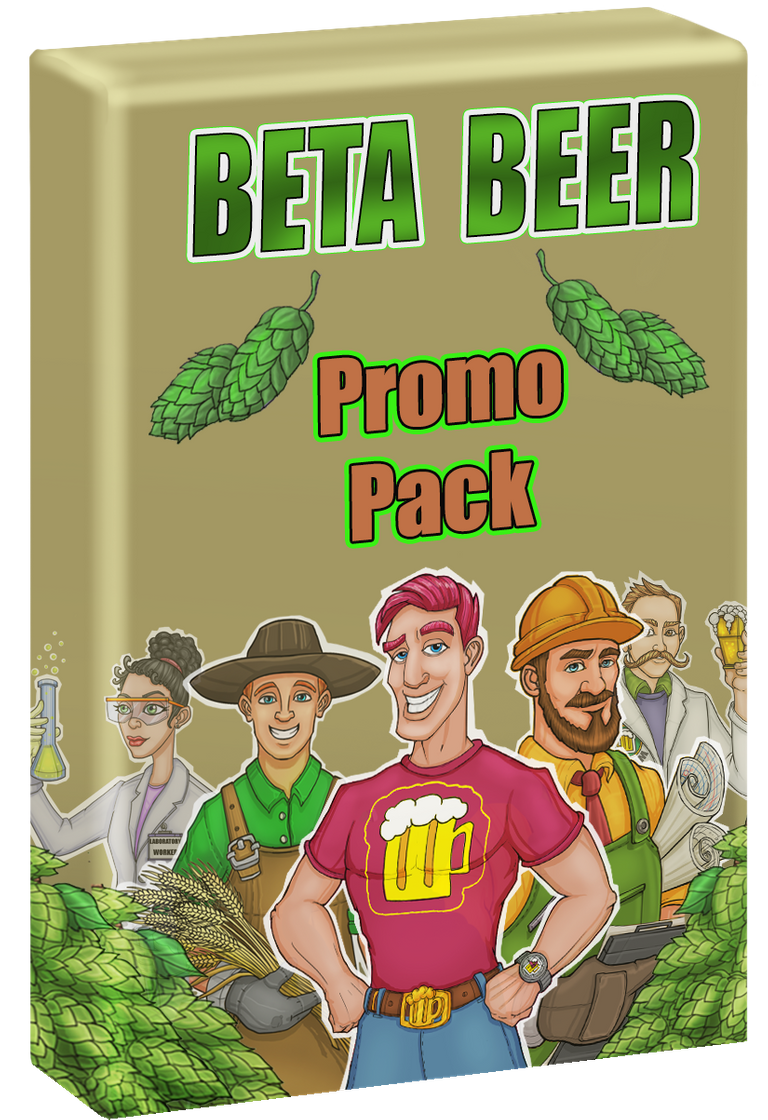 The promo packs they dropped 3 days ago potentially containing never before seen in game equipment.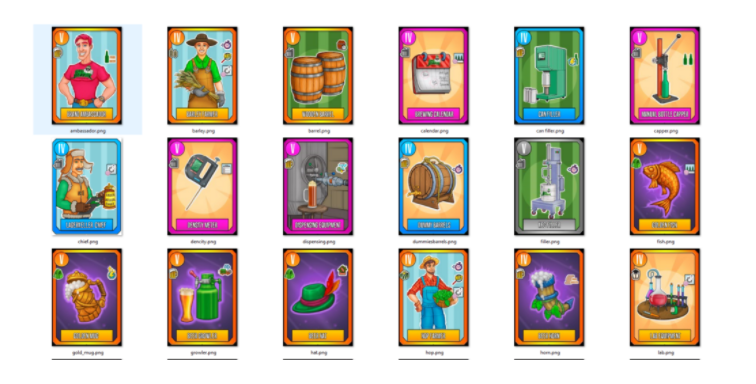 Lots of big things happening with this play to earn as they are currently going through massive restructuring the game still works though check it out using my referral.
https://www.cryptobrewmaster.io/game/invite?ref=3d5efa435682425384e9aeb6236ab07e&code=AlphaBonus
I knew something was up I have been selling their NFTs for a crazy mark up for a while now.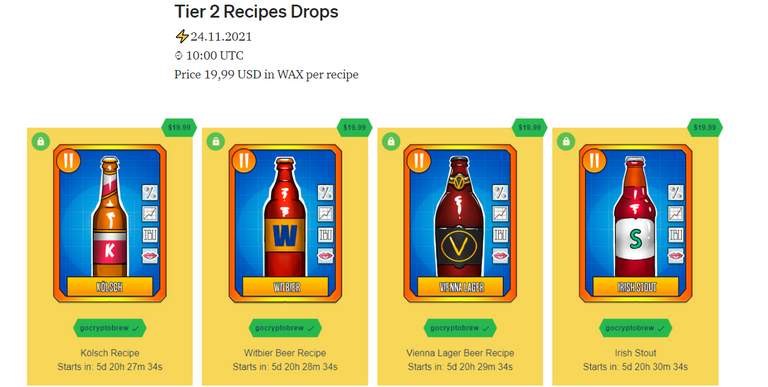 I have underestimated this play to earn & NFT colection once no longer is this the case.
https://neftyblocks.com/c/gocryptobrew
Cant wait for the drop, & they have a new blockchain besides WAX & HIVE joining the mix ill save that for the next CBM post.
https://cbmgame.gitbook.io/cryptobrewmaster/roadmap
Bludac
Another WAX Dapp I refuse to shut up about Bludac, just finished my first 18 days using the Bludac WAX liquidity pools. I didn't use them the full month, & to utilize them I spent $20 on their NFT pass & $2 on BLU to pair with WAX alts in the liquidity.



I'm currently unstaking my Liquidity pairings from last month (3 Days) but I have around 1,800 In BLU for less the 20 days of using the service.
That's roughly a $15 profit at the current market listing of BLU, Re roiling this ill likely hit close to $100 by next month in profits.



Best part they added around 30 new WAX alts to the list of Liquidity pool pairings.




Notice all these pairings with BLU in the liquidity pools I'm pointing out are connected to extremely popular play to earn games.
All the Tokens I use I already have from playing the games, using certain services, or owning certain NFTs on WAX.
Since the other half of the liquidity pool is BLU I earn from the Liquidity pool itself, This system is mostly free + set it & forget it to boot, now adding GNOKEN, SEST, BIT, & Many many more WAX alts they fixed their 1 issue.


5 out of 5 Stars cant recommend Bludac enough.
https://bludac.io/pools/og
Its Gas free Defi Based around the Biggest Blockchain for play to earn games WAX.



Need one of these limited NFT passes to utilize Bludac service, I paid $20 but if you waited this long it will likely now cost $30 as the passes keep getting purchased it drives the price up.
https://neftyblocks.com/c/bludac
You dont want to hesitate on getting one of those Bludac Passes
New Airdrop How to
Like usual the NFT airdrops start with HIVE
@chubb149
2nd on PublishOx
https://www.publish0x.com/@Chubbie149
3rd NFT airdrop now on Torum
https://www.torum.com/u/chubb149
All get shared in the HIVE comments section then Twitter
https://twitter.com/Brandon36907436
Each airdrop will contain 4 WAX NFTs, Given my posts now get over 100 views a piece this will give more readers a chance to get some NFTs.
Given the reduced number of NFTs many may find fault in this, but I plan on increasing value of each airdrop.
Torum like PublishOx or HIVE is free to join & interacting with my posts. Such as sharing or upvoting on these platforms pays both you & I crypto. All Crypto I earn goes into future airdrops win win win.
You can join HIVE here 👇
https://peakd.com/register?ref=chubb149
PublishOx here👇
https://www.publish0x.com/?a=4QbYRK0dzq
Torum here 👇
https://www.torum.com/signup?referral_code=chubb149
Airdrop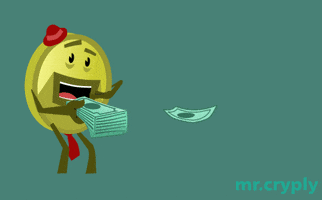 One of 3 WAX NFT airdrops, containing 4 NFTs each posted first to Hive then shortly after a second one goes on my post to Publish OX & the 3rd & final airdrop on my Torum.
You can find updates here, ill try to post the second URL from PublishOx & 3rd Torum URL in the comments.
@chubb149
https://www.publish0x.com/@Chubbie149
https://www.torum.com/u/chubb149
https://twitter.com/Brandon36907436
WAX NFT URL Airdrop
https://wax.atomichub.io/trading/link/531591?key=5KKZvmScCDK1HtEZGxQ4PoXZCK27etYLvuCKuHVL6kTYPntRM2H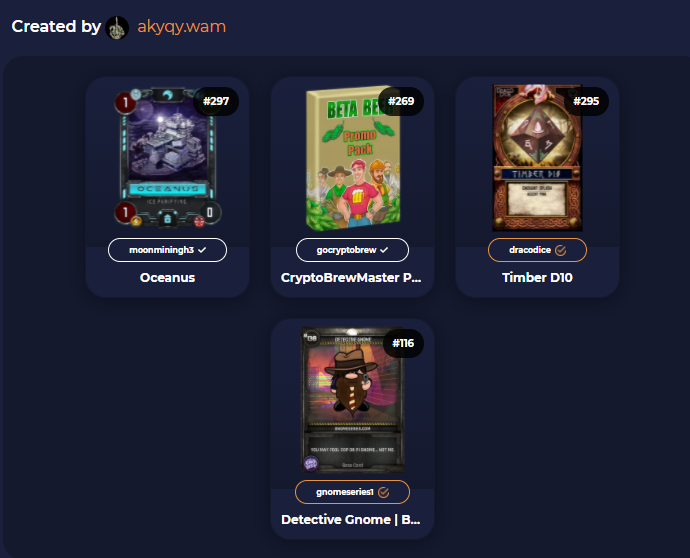 If your the lucky reader please let other readers know via comments it helps.
Social Media Second airdrop link PublishOx
Hive profile
@chubb149
Hive referral
https://peakd.com/register?ref=chubb149
NFT airdrops after Hive
https://www.publish0x.com/@Chubbie149
Join publish Ox
https://www.publish0x.com/?a=4QbYRK0dzq
Join Torum
https://www.torum.com/signup?referral_code=chubb149
Torum
https://www.torum.com/u/chubb149
Twitter
https://twitter.com/Brandon36907436
I accept donations if you feel like supporting more fantastic airdrops & ok posts. You can share / upvote via HIVE or PublishOx.
Donate WAX NFTs or Crypto here:
akyqy.wam
or here
https://wax.atomichub.io/explorer/account/akyqy.wam
My Twitter is linked to both Mask Network & Brave content creators, so you can also donate MASK or BAT to my twitter.
https://twitter.com/Brandon36907436
Under no obligation to do so it simply goes to increase the Airdrops & Possible future NFT give away events.
Torum Gifts also count as donations & are appreciated.
https://www.torum.com/u/chubb149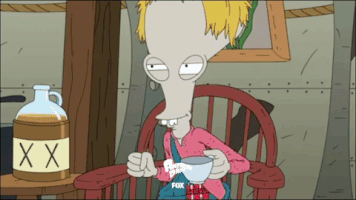 ---
---