$NEFTY+ Nefty Blocks / Gnocity + Racing / Alien Worlds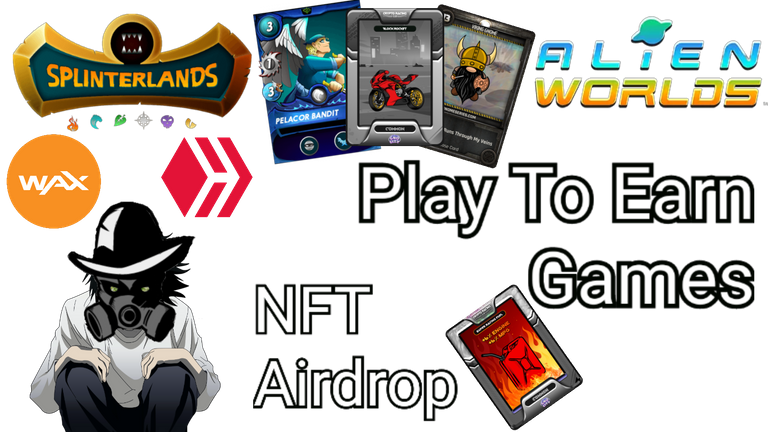 All of that nonsense in the title will make sense by then end of this write up or at least I hope it will. When I focus to long on Strictly HIVE it seems WAX sneaks up on me with NFT craziness all its own. So we have 3 major Play to earn or NFT market updates to go over for WAX Dapps today.
First Nefty Blocks, its crypto $NEFTY, how mining $NEFTY works, & finally the new Nefty Blocks P2P NFT market update.
That's just for starters Next we have a WAX NFT colection on Nefty Blocks Gnomes & their new Race cars / Racing game type on Gnocity.
Finally about 40 minutes into this 🤣 we will look at what the new Alien Worlds updates mean to me as an investor / NFT vendor.
Nefty Blocks
What I am happy to report is that Nefty Blocks Will now allow vendors to sell on their New P2P NFT market.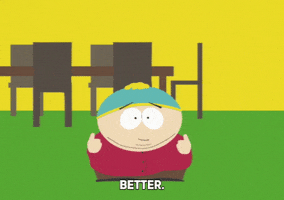 When I say new I mean Nefty Blocks has only had this new P2P
NFT market system since 10/12/2021.
How or why is this a big deal Nefty Blocks P2P market does not yet have the $NEFTY mining factored in but give it time. $NEFTY Mining to me was already a game changer before when I could only buy NFTs on Nefty Blocks.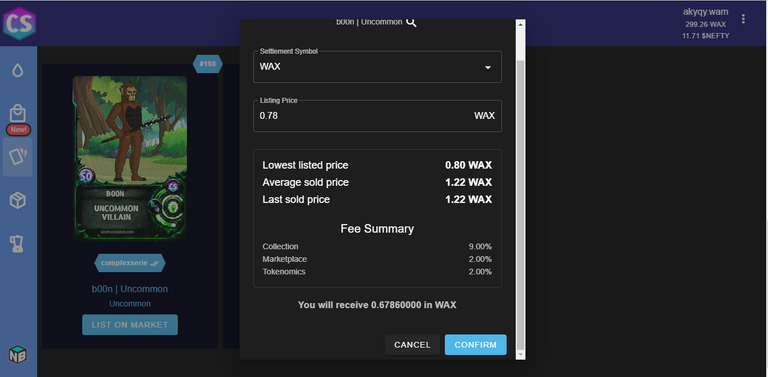 Now I'm not certain ill do some experiments but many NFT collections I already sell will contribute to $NEFTY mining.
I keep saying $NEFTY mining what the heck is $NEFTY mining & what does it have to do with NFTs?
Everything!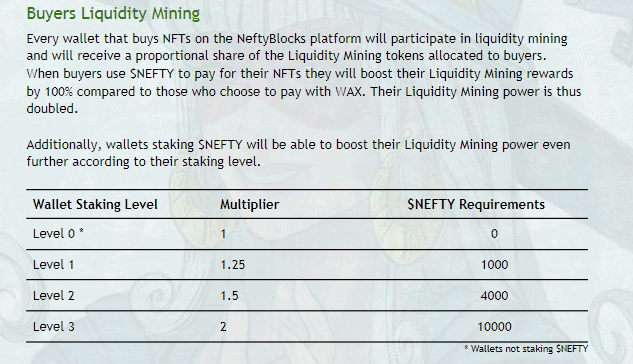 Previously as a vendor only half of what I was doing buying NFTs would contribute to my Mining power of $NEFTY. Since this $NEFTY mining is scheduled for the next 10 years its best you get use to the concept.
When buying or selling even launching NFTs on WAX its best to utilize $NEFTY & Nefty Blocks.

This is my most recent weekly pay out from $NEFTY mining, each pay out takes place Wednesday, & buying or selling that week contributes to your $NEFTY pay out. that 88 $NEFTY is roughly $8 USD.
$8 Is not bad but now I can sell there to as a vendor not a Whitelisted NFT producer that's a huge change.
Nefty Blocks NFT market usage determines pay out for $NEFTY mining.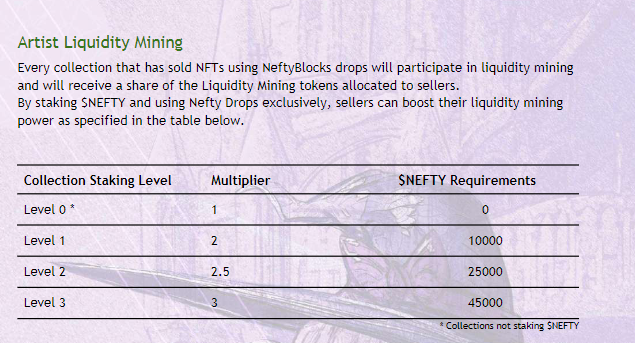 WAX can be rude to those looking to white list so I and many others dislike them for this, While that's not great our HIVE & WAX NFT markets do well when the ETH NFT market crashes.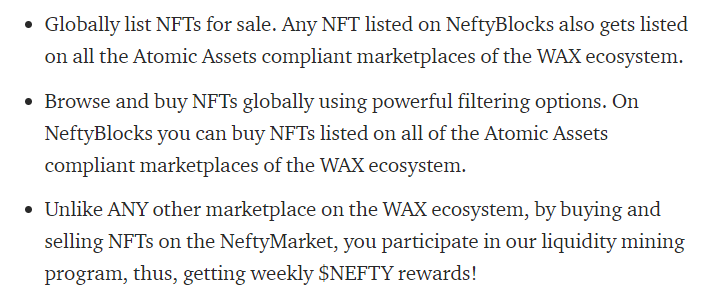 So Nefty Blocks thinking of the Vendors like me is a fantastic sign as we play an important part in the NFT market.
https://neftyblocks.medium.com/a-marketplace-for-each-collection-and-you-get-paid-for-buying-and-selling-tell-me-more-c1b7bff3bac9
If you have sold an NFT your an NFT vendor maybe not as pervasive as me but an NFT vendor all the same.
Fantastic to see Nefty Blocks Recognize us as an important & essential part of an NFT market.


Yeah you can get $NEFTY selling say Splinterlands NFTs, KOGs, or Even Alien Worlds NFTs.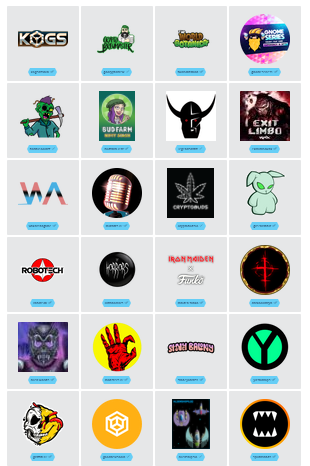 FYI these are all my NFT collections that are listed there are in fact many many more all of the WAX NFTs for instance.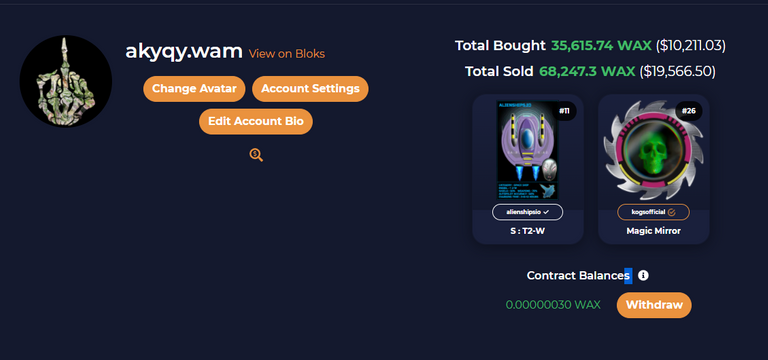 This is what I can do without $NEFTY mining, with $NEFTY mining now applying to vendors I will be unstoppable.

Lately I have been focused on the Splinterlands SPS airdrop with my crypto holdings & I probably still will put a god deal of resources there.
However the SPS airdrop is but one year $NEFTY mining is for 10 years & staking $NEFTY increases rewards.
You can get to Nefty Blocks & your $NEFTY Wallet here
https://neftyblocks.com/
You can trade WAXP for $NEFTY here
https://wax.alcor.exchange/swap?output=NEFTY-token.nefty&input=WAX-eosio.token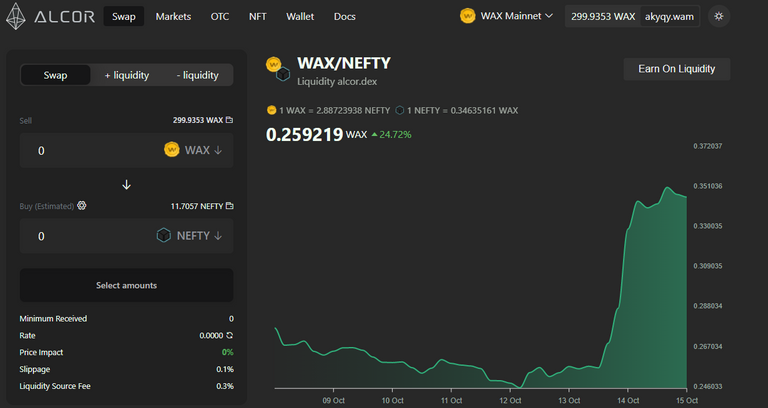 I cant put into words how profitable this will be for Splinterlands players. With the new packs & $NEFTY mining you can make money hand over fist. I will be anyway you can take this information & run with it or ignore it its your loss.
what HIVE has over WAX
While the security can be a pain HIVEs security is far superior to WAX. I find I compare the two fairly often which tracks as they are both ESIO based Builds.
In other words HIVE / WAX are both based on a DPoS blockchain, So they function in much the same way at least in principal.

While Similar they are far from the same network resources are a bit of a problem on WAX that is absent from HIVE.
Its due to this that Splinterlands far exceeds their competitors capability, the answer has been to partner with BSC for some of the games functions on WAX games.
Though this may help developers users find themselves needing more and more of WAX networks CPU, NET, & RAM. A double sided sword the more popular WAX becomes the harder the networks pushed.
Not that this isn't a problem on HIVE but the technical skill set of setting up a HIVE wallet was enough of a bar for entry to limit new users a barrier WAX doesn't have.
So many playing Games on WAX find themselves short on resources due in part to the networks popularity. Ultimately this will drive away users if not fixed, there is a way to fix this though.

Remember when Splinterlands took part of PVP off the HIVE blockchain. Using Amazon Servers I believe for the non Block chain aspects of game play.
Something similar has already happened a few times on WAX games with both Prospectors & Rplanet. Simply requesting resources to sign in and withdraw or deposit / Stake.
This big ass explanation has a point relevant to the next section of this write up. As Gnocity has a funny way of addressing this problem the need for CPU that is.
Gnocity
Gnocity is a Play 2 Earn Game on WAX which has many functions to its gameplay including PvP & now NFT Racing.

I brought up that last sections explanation of system resources so you get the relevance of the PvP system in relation to CPU usage.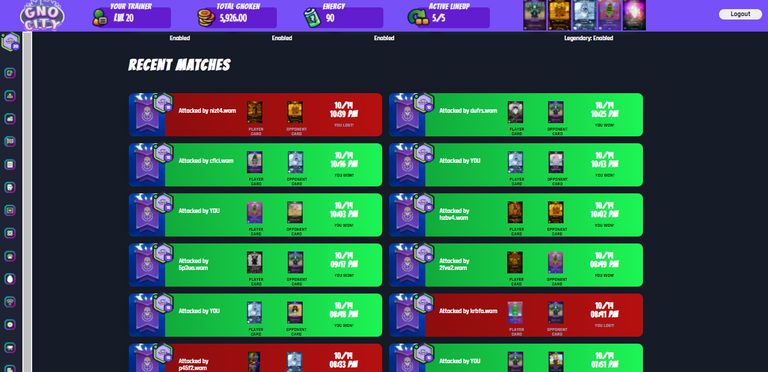 When you attack the enemy you utilize CPU but victory's grant you more EXP, When the enemy attacks you & you win you still get paid for the victory, but they use their CPU.
In other words the attacker has to have CPU for both of you, paying for you to win money assuming you win that is.

Just keep your gnomes high level & well fed & have your account get GNOKEN with minimal CPU usage.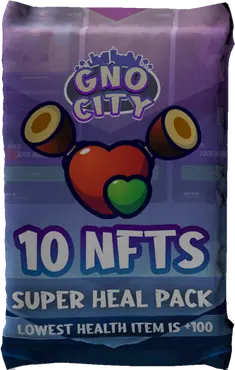 Alien worlds Players can play both Gnocity & Alien worlds without being to much of a drain on CPU.
Gnocity & Gnomes have a little bit of fine tuning to do but they are damn impressive for a WAX game.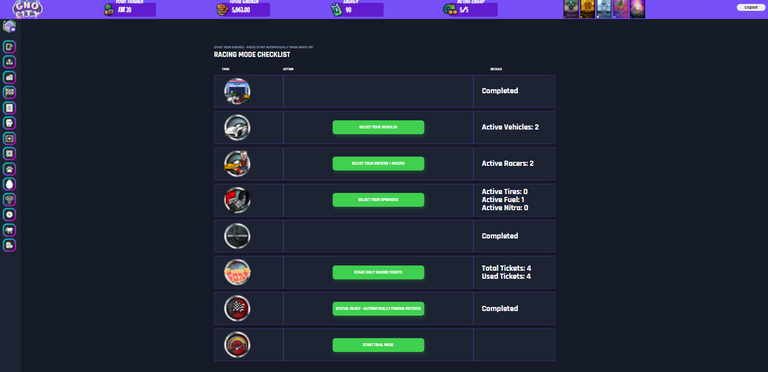 Now you can set aside a racer level 1 Gnome NFT or greater + a Vehicle NFT + Vehicle mods if desired, Stake a race pass & race 1 time a day.
You can have multiple passes staked + Multiple Vehicles, Mods, & Racers Staked. Meaning you can race that many times in a day stake more passes race more.


A Race pass Price:5 WAX($1.43)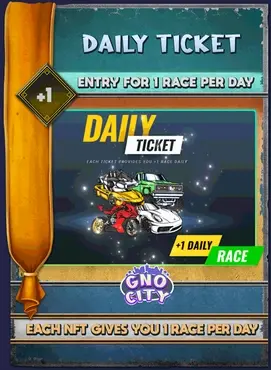 Lucky readers today get a whole set up to start playing Gnocity & start racing. A food pack, vehicle, Race pass, & lvl 1 Gnome This would retail at roughly $8 all together should you chose to sell them lucky readers.
You can also buy & sell Gnomes or the Crypto Races NFTs on Nefty Blocks like $NEFTY you can trade WAXP for GNOKEN on Alcor or visa-versa.
https://wax.alcor.exchange/swap?output=WAX-eosio.token&input=GNOKEN-gnokentokens
Alien Worlds
Like Gnomes Alien worlds NFTs can be bought & sold on Nefty Blocks which qualifies you for $NEFTY mining that week of your transaction.
Not all I have to add concerning this WAX NFT colection / play to earn game. Alien Worlds Game has been overhauled recently while cool for the players this is a nice opportunity for investors.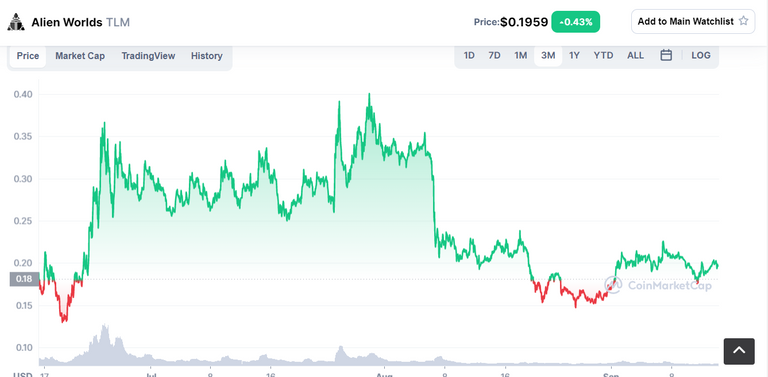 You see that spike months ago this was due to the BSC integration of the Alien worlds Crypto TLM. Now this recent game changes are showing signs of the Alien Worlds game, crypto, & NFTs will likely rally soon.
Given where the price of TLM is I'm getting enough TLM to reap the benefit of this probable spike. I cant predict the future nor am I attempting to give financial advice.
I'm not nor have I ever been a financial advisor, this write up like all of my write ups is intended to inform not advise.
The NFTs can be cheap enough but the better NFTs can represent a rather large risk, where as the TLM price is rather low by comparison.

Weather your going to buy TLM / NFTs in preparation for the potential spike or just want to get some for free by playing Alien Worlds now is the time to do so.
The idea is to get ahead of the market seeing these things coming is one of the quickest ways to profit.
CPU trick
One reoccurring them of WAX is CPU usage with their games, I cant stop this from happening, but I have a trick.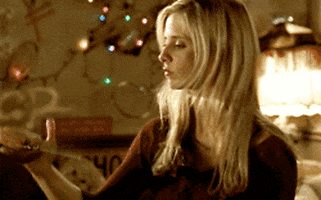 You see you have to stake a good amount of WAX to get not that much CPU what's a blockchain gamer on a budget to do?

You can rent CPU for 24 hours for much less WAX then staking CPU would normally require. While yes the rental is temporary & the cost of the Rental permanently lost. Rental is a far more reasonable option when talking minimum cost especially.
So Blockchain Gamer on a budget try out Cait CPU rental I think its a better option to be honest.
https://caittoken.io/account/cpu/

Cait is a non profit & like me try's their best to help new WAX users get started with their WAX alt Faucet & CPU rental.
Splinterlands
What's to be said of my old pal Splinterlands, that I or someone else hasn't already been stated to death.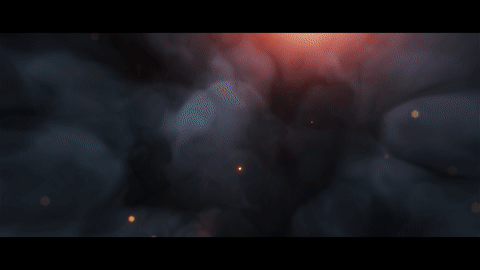 Know these New chaos legion packs going on presale soon, or their old NFTs with prices higher then me at noon.
What if you can make more money reselling them?
Would you be interested in higher profits with Splinterlands?
Just a guess your answers an impatient yeah!
$NEFTY Mining applies to Splinterlands buying & selling their NFTs on Nefty Blocks will increase your profits on all transactions made there.
https://neftyblocks.com/c/splintrlands/inventory?sort=created&order=desc&page=1&is_transferable=true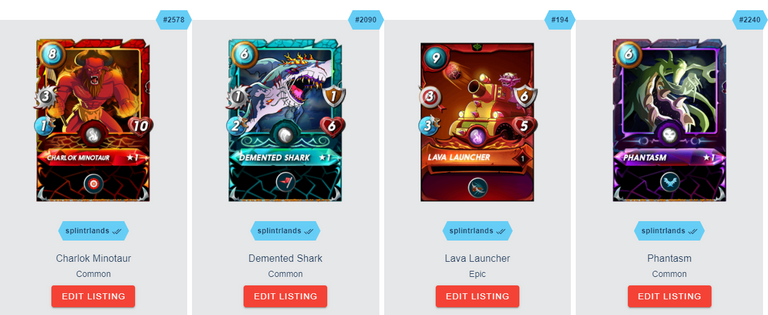 Get your SPS airdropping your, $NEFTY mining, & your portfolio exploding.
Not playing Splinterlands yet I dont know why this game has made me so much money. Want to try it out see what your missing please consider using my referral below.
https://splinterlands.com?ref=chubb149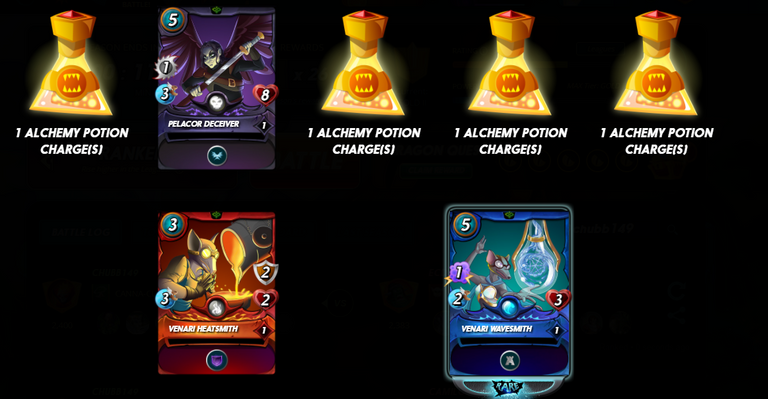 Lets go look at my season rewards & daily challenge rewards 👆 shown above. Those unaware these are free rewards simply play the game & have a $10 spell book.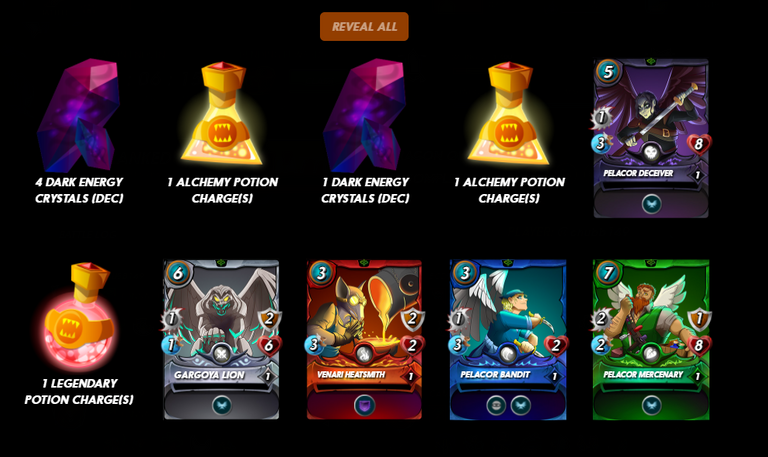 Now I have been at this a while 1 year next month to be exact, & compared to where I was before HIVE / Splinterlands my life is much better.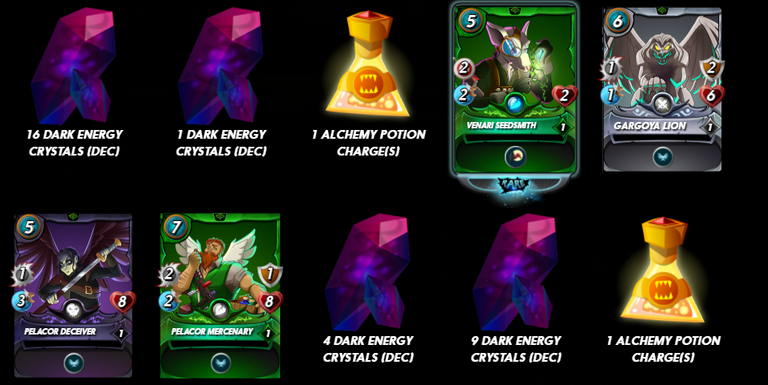 Put in the effort & HIVE will change your life it did mine, I'm now a Home owner I owe everything to HIVE / WAX.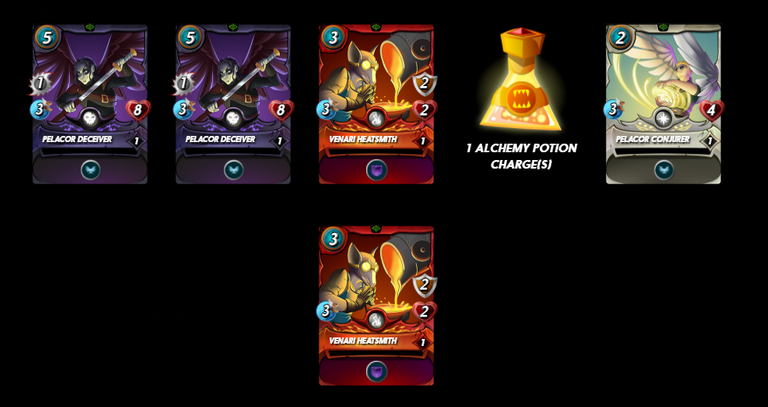 Though this wasn't the best luck todays earnings are 17 NFTs in total some DEC & potions. That's like $4.25 In NFTs alone from this season and daily challenge.
Before the season end My DEC per match on average per win was over 50 DEC a match.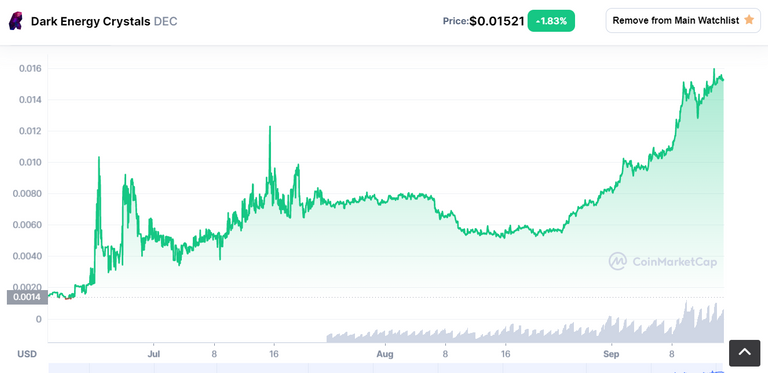 That's around $0.75 USD per match won, 3 matches I can get a burger from a fast food place.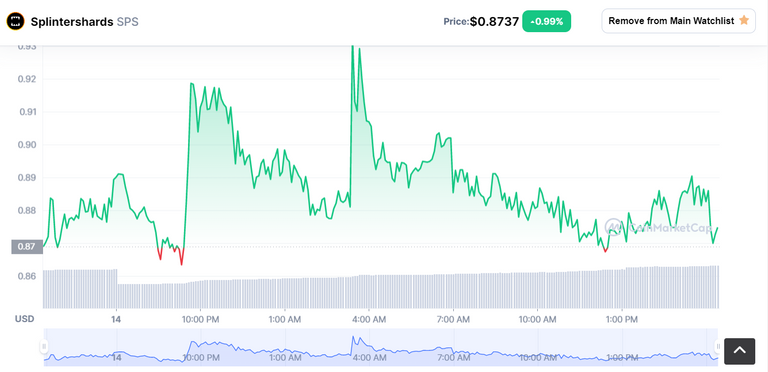 I get around 55 SPS a day for the SPS airdrop, all of this was done with very little money & no tech skills really.
Absolutely no training I just learned how to use photoshop months ago been on twitter a year completely tech illiterate & now.

I'm not saying you will be rich but I haven't been broke in a year now, where as that was quite normal before HIVE & Splinterlands.
So I would appreciate you use my referral if not playing Splinterlands yet.
https://splinterlands.com/?ref=chubb149
Airdrop(s) How to
Two Airdrops Go out per post First to Hive then to PublishOx later that day. Making these airdrops random has helped to keep everything fair literally any reader can win. Airdrops like this are afordable as well making the revenue from posts go even further.
Thats why I keep publishing staggered & the same goes for the secondary airdrop Ill put the URL of the second airdrop PublishOx posts in the comments of the Hive posts. Ill tweet about every post.
https://twitter.com/Brandon36907436
https://www.publish0x.com/@Chubbie149
This will all start with the normal Hive post with airdrop & shortly after publishOx has the same post with a second airdrop check twitter for a quick reference.
Airdrop
One of 2 WAX NFT airdrops, containing 6 NFTs each posted first to Hive then shortly after a second one goes on my post to Publish OX.
You can find updates here & ill try to post the second URL from PublishOx in the comments.
https://www.publish0x.com/@Chubbie149
https://twitter.com/Brandon36907436
WAX NFT URL Airdrop
Todays special airdrop give the lucky reader everything to play Gnocity & start earning GNOKEN today.
https://wax.atomichub.io/trading/link/395135?key=5JSjvbn4XqPFX4V9JeVqdx67tQEBhi8t3zm9hUJJ2zG62MYxTvm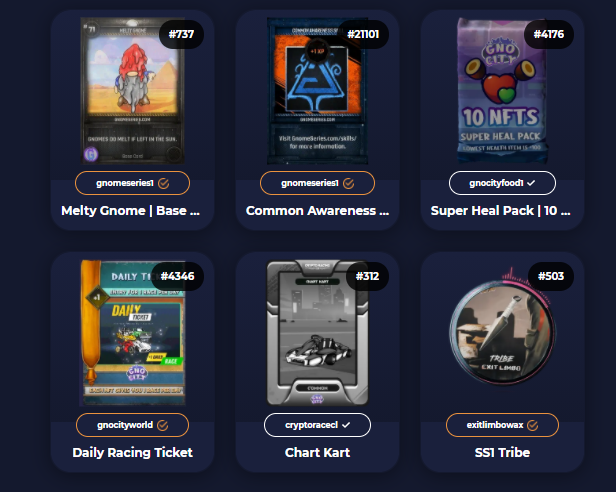 That's a vehicle, Gnome, skill, & food pack enjoy lucky reader.

Please this is more important then ever to let others know in the comments, & thanks for participating enjoy your NFTs lucky reader.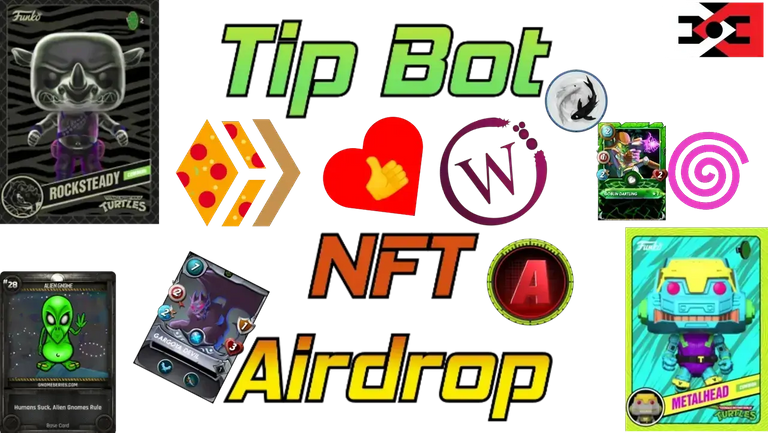 BEER is not working please dont use it, but all other tip Bots will work. Trigger Tip bot leave your WAX address get an NFT.
2 for 1 on triggering !PIZZA bot I'm currently running a special

The statement while fun to type is still true 2 NFTs just trigger Pizza Bot & comment your WAX wallet address.
Social Media Second airdrop link PublishOX
Hive profile
@chubb149
Hive referral
https://peakd.com/register?ref=chubb149
NFT airdrops after Hive
https://www.publish0x.com/@Chubbie149
Join publish Ox
https://www.publish0x.com/?a=4QbYRK0dzq
Twitter
https://twitter.com/Brandon36907436
I accept donations if you feel like supporting more fantastic airdrops & ok posts. You can share / upvote via HIVE or PublishOx.
Donate WAX NFTs or Crypto here:
akyqy.wam
or here
https://wax.atomichub.io/explorer/account/akyqy.wam
My Twitter is linked to both Mask Network & Brave content creators, so you can also donate MASK or BAT to my twitter.
https://twitter.com/Brandon36907436
Under no obligation to do so it simply goes to increase the Airdrops & Possible future NFT give away events.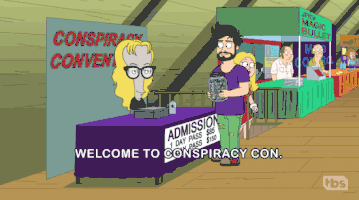 ---
---