Exit Limbo Unboxing + NFT Pack Airdrop, Splinterlands Update + card airdrop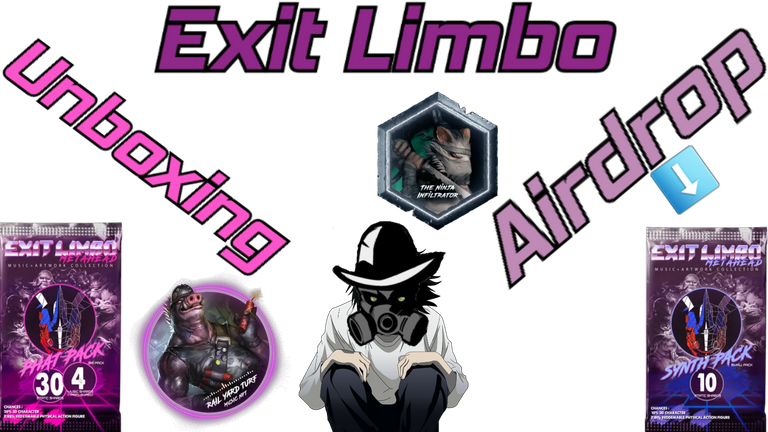 Exit Limbo not the most popular name in NFTs. However it part of the group of NFT collections that I have sold for over $100 for a single NFT in the past. Splinterlands, KOGs, & R2 are other collections I have previously sold a single NFT for over $100.


Many other WAX & HIVE NFT collections have broken that price barrier but not for me personally so I guess its like going with what you know.



Above is from the WAX NFT colection KOGs, But my all time largest sale was of course Splinterlands Card NFT for over $800.
I'm having trouble finding the photo, I'm certain I posted about it to hive though so you could check there.
Exit Limbo is still currently having a pack sale & in my experience its worth the money to check out.



https://neftyblocks.com/c/exitlimbowax



That 👆 is from the $5 pack of ten EXIT limbo NFTs from the current Exit limbo drop.
Splinterlands
No unboxing or pack to drop with Splinterlands today give that a few months. However how could I turn a blind eye to such progress in the Crypto Market by SPS & DEC.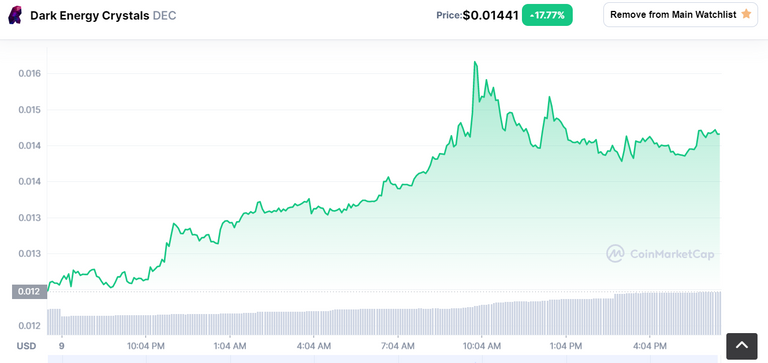 Proud of my portfolio look at it all grown up.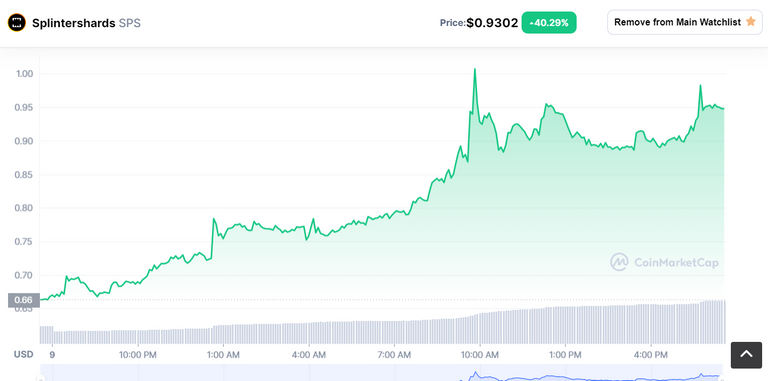 I'm sure many others feel the same way, Just because I'm well a little crazy to be honest I keep using Quest potions but I would not recommend it.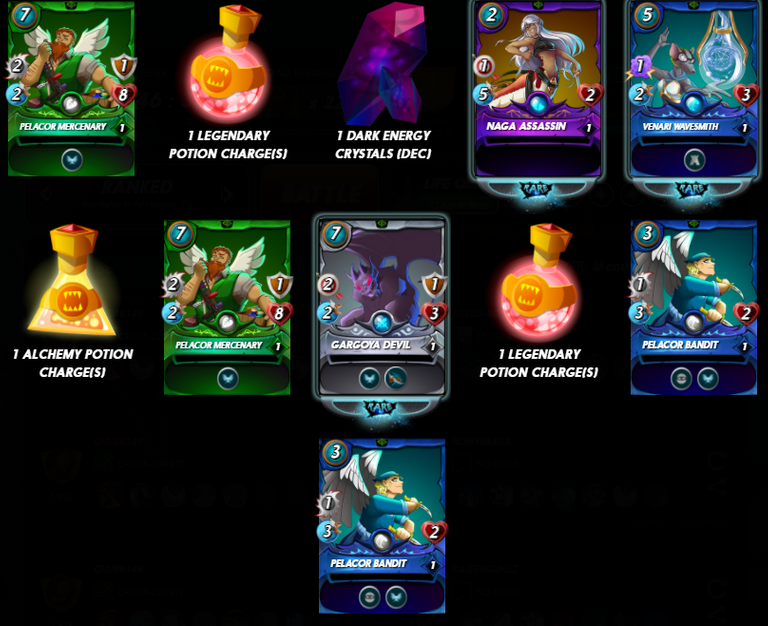 I got a legendary NFT yesterday but its not worth the possibility of getting this little. Being said some cards are expensive & only come from chests so adding 5 isn't the worst idea.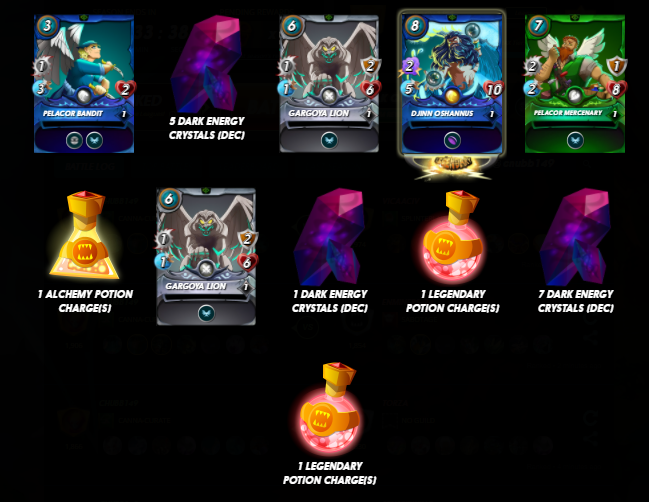 Its just not likely ill recoup that money at this point, I wish they did either a non fixed price or SPS for payment on quest potions.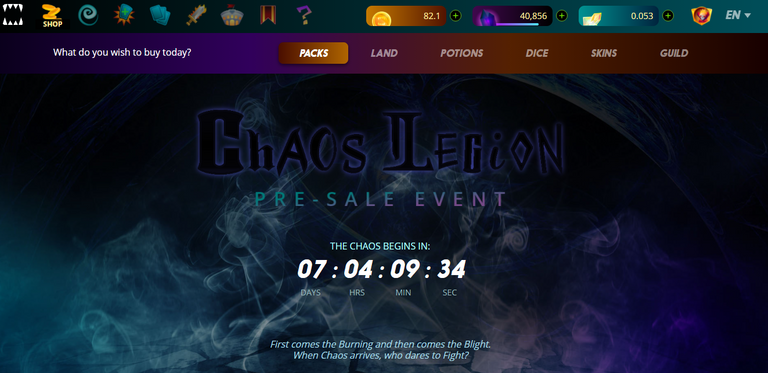 So Crypto & NFT Splinterlands markets are up the Chaos legion pack presale is about to go down, way to go Splinterlands I knew you had this in you the whole time.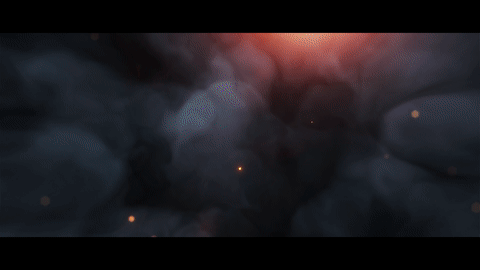 Look what I just found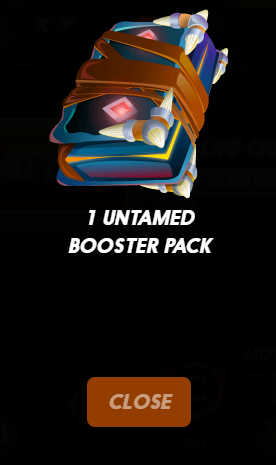 Remember when these came in reward chests, shout it out in the comments.
Not playing Splinterlands yet, you are making a mistake you can fix that with my referral below.
https://splinterlands.com?ref=chubb149
Exit Limbo

So if your new or just dont trade in WAX NFTs all that much I'm going to give you readers a few pointers on how to make the most of your money on WAX.
Nefty Blocks is the platform / market this NFT colection is based on as are many on WAX.
Nefty Blocks lets you pay with WAX or $NEFTY, $NEFTY gives you cash back & special features when buying Nefty Blocks NFTs.


The special feature we are interested in today is $NEFTY Liquidity Mining for Buyers + cash back immediately is always a good thing.



You dont have to but I stake, Since last month any and all purchases on Nefty Blocks with WAX / $NEFTY will give your account $NEFTY Mining.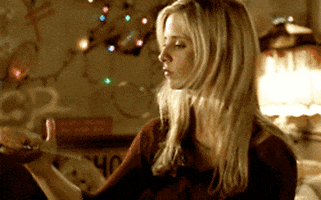 You pay in and stake $NEFTY to increase payout which takes place for all accounts using Nefty Blocks market that week on Wednesday.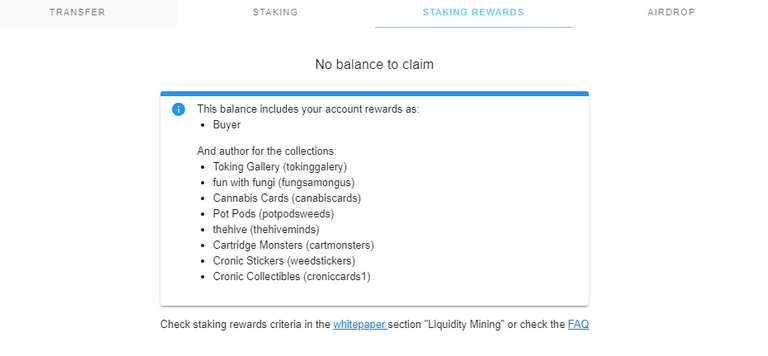 https://neftyblocks.com/nefty/staking-rewards
Sounds complicated but its rather simple Pay + Staking $NEFTY on Nefty Blocks that week, $NEFTY Mining will pay out to your account that Wednesday.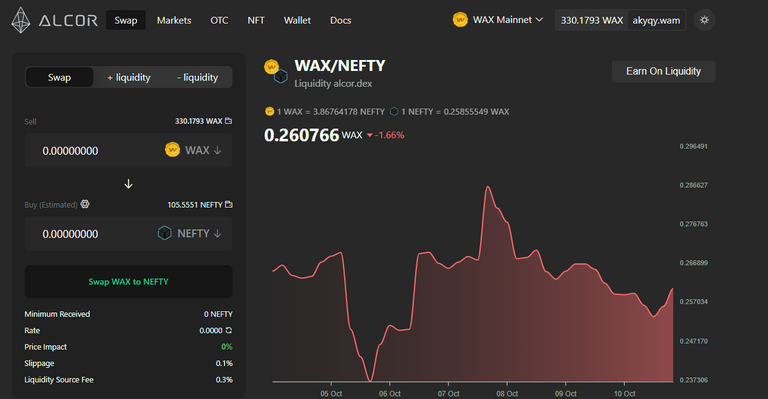 You get $NEFTY or Sell $NEFTY on Alcor 👆
https://wax.alcor.exchange/swap?output=NEFTY-token.nefty&input=WAX-eosio.token
Why does this matter with Exit Limbo the Packs are sold on Nefty Blocks Buy more NFTs earn more $NEFTY.
https://neftyblocks.com/c/exitlimbowax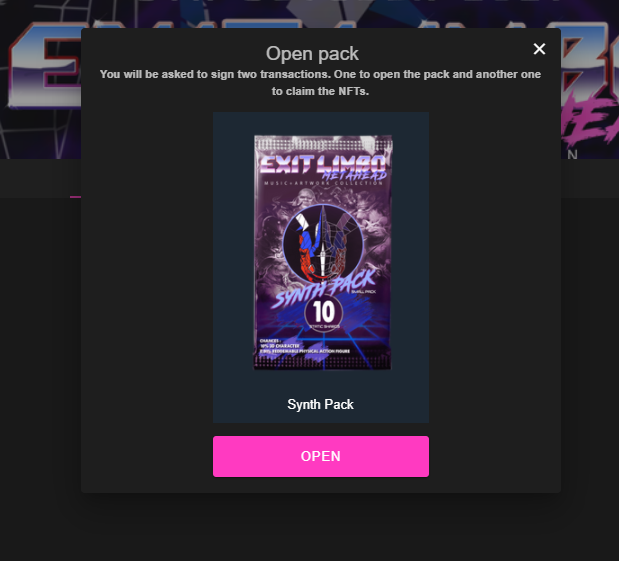 Now that I have over explained how to get the packs lets open a few Starting with the $5 10 count pack.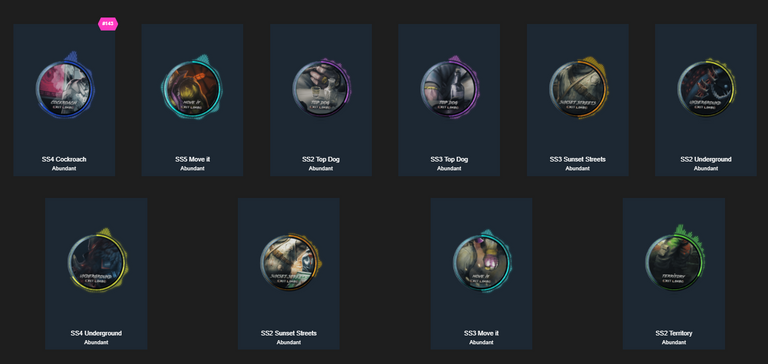 Ill be airdropping 2 of these 10 count Exit Limbo NFT packs today. The $5 Pack more or less will get your money back with an average price of $0.50 a NFT or greater.
If your one of the lucky readers its free, or using $NEFTY on Nefty Blocks you get around 3% of the purchase I believe back.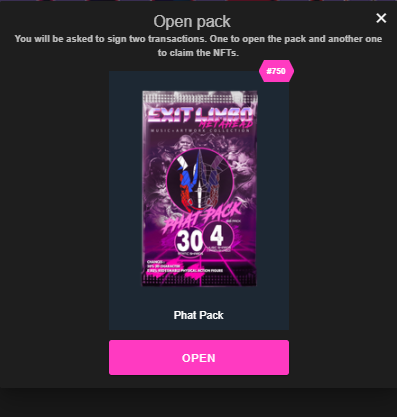 Now this pack was much more expensive but the contents more valuable so its an even trade off to me at least.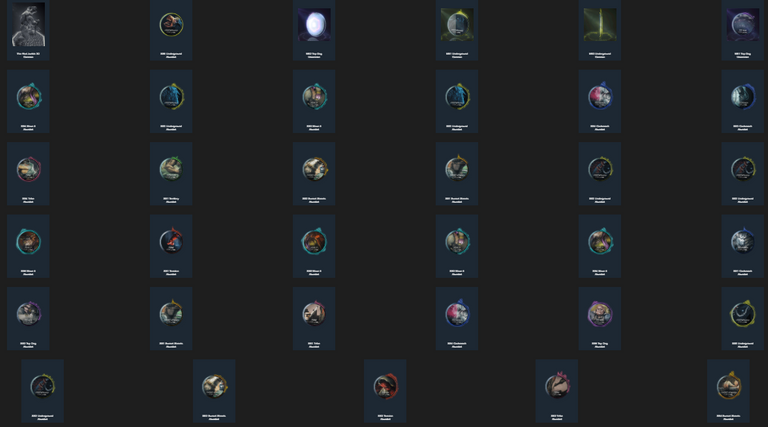 See the pack contains more then just the typical parts of the Exit Limbo colection.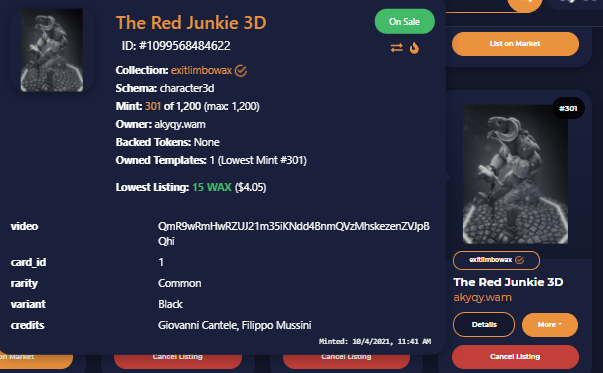 So this makes the $25 34 count pack of Exit Limbo NFTs worth the risk to me. The pack that contained this 5 months ago was a $25 pack.



Given that it was a More expensive Exit Limbo pack I had to try this pack at least 1 time. From what I can gather if the market cooperates ill make $10 or so on the $25 pack.
There is a burn blend use case a must with NFTs as its what's in right now & prevents market saturation.


You blend 5 abundant NFTs get an uncommon NFT that sort of thing that scales up to legendary rarity.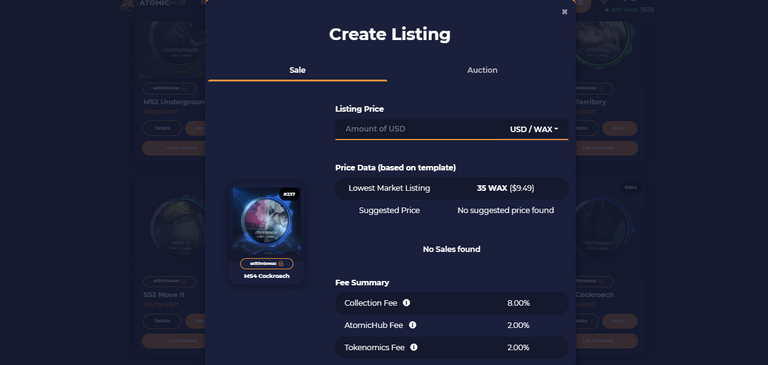 Given this colection has not much special about it the usual vIRL rare prize some Music NFTs to boot.


I try not to get to invested its more profitable to sell NFTs people want to blend. So cheaper units are always best for this approach so long as they recoup losses or profit.
Its one thing to get lucky on a pack its another entirely to blend NFTs to get to that level of value its unsustainable & always collapses.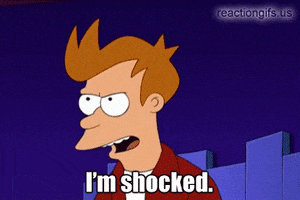 May be wrong but I'm guessing its just another hype colection but the point is its affordable $5 if done quickly you can profit.
Using $NEFTY & Nefty Blocks to get the most money you can back never hurts.
Add to this the nature of crypto & the NFT market price on Nefty Blocks fluctuating with $NEFTY or WAX market value.
You can be a savvy investor & get packs cheaper by buying WAX or $NEFTY on a dip & waiting for an increase in price to buy the NFTs.


When buying NFTs your not dealing with 1 market but 2 sometimes more then that even, You try to invest as if NFTs are crypto you will have issues.
Crypto is financial where as NFTs are subjective or utilitarian in value, as they fluctuate for wildly different reasons you need to approach NFT markets with that mindset.

Crypto tends to fluctuate based on market usage and demand v.s supply, NFTs fluctuate based on consumer demand.
I'm not a financial expert & this isn't financial advice simply what has worked for me I could be wrong & am a good chunk of the time. My hits just far outweigh my misses when NFTs are concerned & investing in general.
Again these packs are sold here 👇 for now they have a limited quantity so they could be gone eventually but they are selling slow but the NFTs dont take long to which is somewhat normal.
https://neftyblocks.com/c/exitlimbowax
New followers

Fells like I have been pointing this out a good amount lately but I have been getting like 5 or more followers every time I post lately.
Some people are even joining Hive for my airdrops, I have to say this has been equal parts My effort & yours here
As so many more people are relogging & sharing these posts on Hive / twitter.


This is partially why I'm airdropping Packs + 5 more NFTs today 2x, that's like 15 NFTs a piece about $10 or more resale.
Of course as the Tip Bot airdrop is increasing in popularity ill still do that for Hive, Sorry ahead of time if it takes a while I will get the NFT to you but I have to sleep & work some time so...
Big thanks for all the support happy to see my posts / airdrops take off so fast lately, With 1up Being a fitting home for my posts I'm sure airdrops will be getting bigger & better.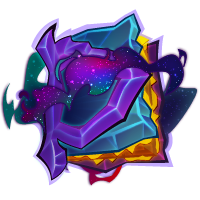 With Chaos legion dropping this November you will start to see how good these airdrops can get.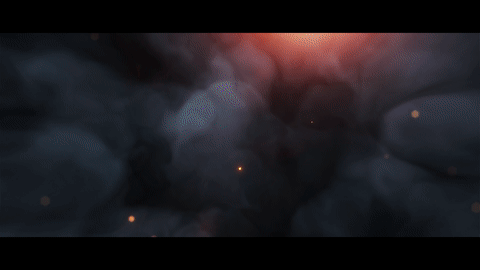 Of course as with every post I also try to pass along info and answer questions if I can.
PublishOx I cant comment because I was irresponsibly commenting lets say, years ago commenting referrals.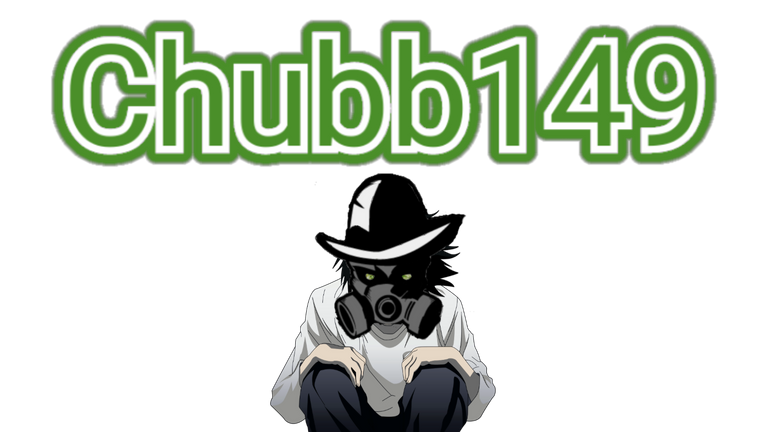 Things I would never do now but what can I say we make mistakes I'm human.
So while I post to PublishOx & there's an active airdrop I cant interact I'm sorry.
Joining Hive is the best decision I ever made, Highly recommend you do the same I can answer questions there. Not to mention all the money Hive can make publishers or individuals that interact with others posts.
https://peakd.com/register?ref=chubb149
Above is my Peaked Referral a part of the HIVE blockchains system of Dapps.
If your New to Hive & want to try your hand at posting I recommend stopping by gift giver.
https://giftgiver.site/
New users can get a HP delegation long enough to get your own HP, Hive Power or HP is like your accounts network resources for HIVE. The More HP you have the higher your upvote & the more you can do.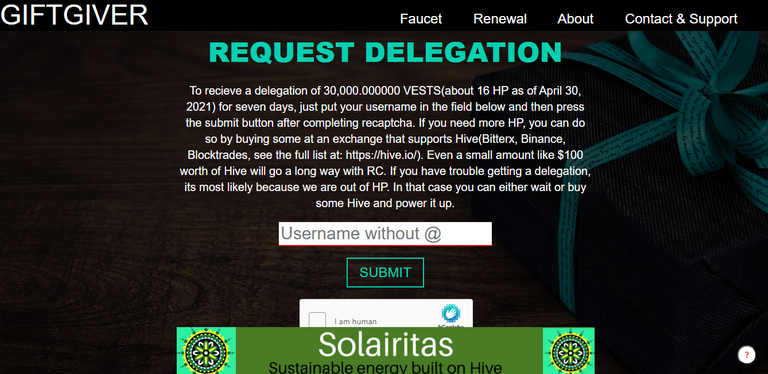 HP is staked HIVE but unstaking isn't possible if its delegated to you. Gift Giver is also a HIVE faucet 1 time an hour claiming right to your wallet on HIVE.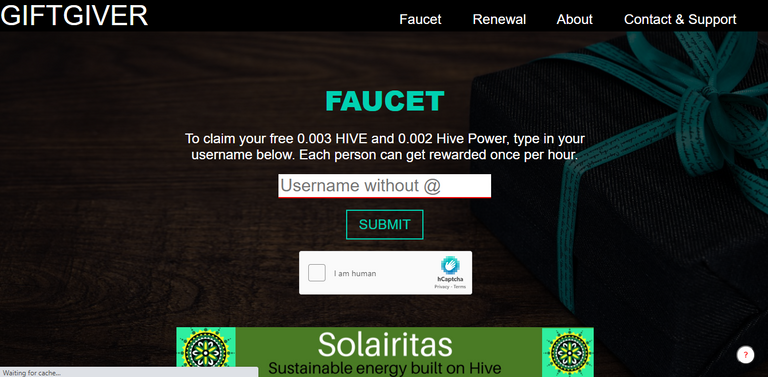 https://giftgiver.site/faucet
Gift Giver gets far to few shout outs which sucks as its incredibly helpful to users new & old.
Here's one of my recent post that gives you an idea of almost every NFT Play 2 Earn game or NFT services on HIVE or WAX.
https://ecency.com/hive-102223/@chubb149/first-1up-post-splinterlands-year
Its hard to impart everything as I have been doing this a while & that would be more info then a few books.
Lot of pointers here for new users of HIVE or WAX
https://ecency.com/hive-183630/@chubb149/hive-and-wax-nft-crypto
NFT markets of HIVE Splinterlands & WAX tutorial
https://ecency.com/hive-183630/@chubb149/hive-and-wax-nft-crypto
New Hive tribe to check out
https://ecency.com/hive-102223/@flauwy/1up-a-new-hive-outpost-for-playtoearn-blockchain-games-and-nft-assets
Air drop(s) changes
Attention Readers ill begin posting to both HIVE & Publish OX.
Publish OX being about 20 min to an hour later ill re post both to twitter.
Both will now have an airdrop so you miss Hive try my PublishOX post later that same day.
https://www.publish0x.com/#
https://twitter.com/Brandon36907436
This will all start with the normal Hive post with airdrop & shortly after PublishOx Will have the same post with a second airdrop check twitter for a quick reference on each.
Airdrop
One of 2 WAX NFT airdrops, containing 6 NFTs each posted first to Hive then shortly after a second one goes on my post to Publish OX.
You can find updates here & ill try to post the second URL from PublishOx in the comments.
https://twitter.com/Brandon36907436
https://www.publish0x.com/#
WAX NFT URL Airdrop
https://wax.atomichub.io/trading/link/389079?key=5JbAaWaHD7UtA55BHAVnUh4XWQsvobJeM6QuQN1QuPsdwUmmbnx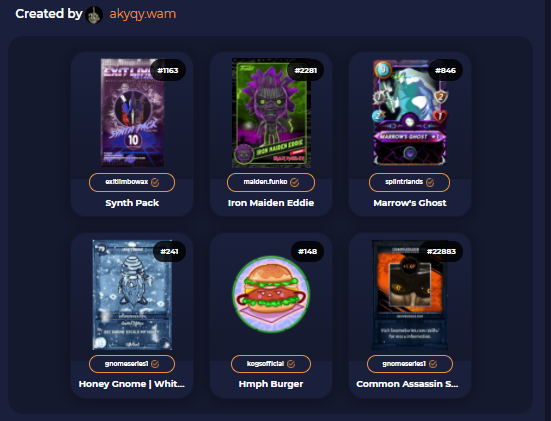 Please this is more important then ever to let others know in the comments, & thanks for participating enjoy your NFTs lucky reader.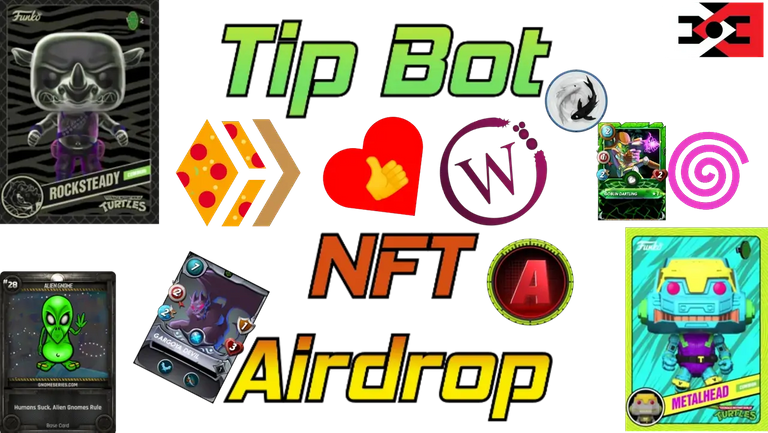 2 for 1 on triggering !PIZZA bot I'm currently running a special wow that's fun to type.
The statement while fun to type is still true 2 NFTs just trigger Pizza Bot & comment your WAX wallet address.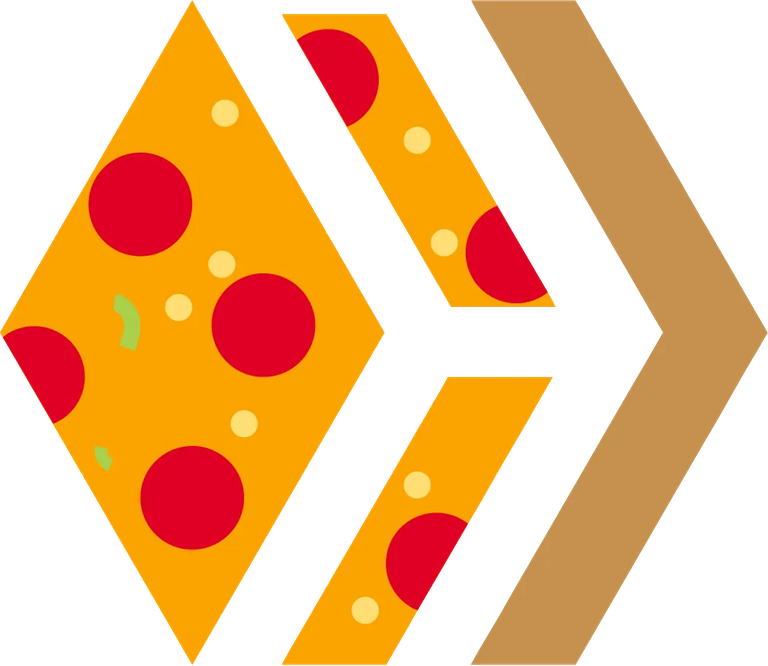 Links
WAX NFT guide
https://wax-io.medium.com/everything-you-need-to-know-about-wax-nfts-eb9dfa59117e?source=rss-e40d7875f82f------2
Perhaps your interested in purchasing any of my NFTs from my ever expanding collection you may do so here.
My stock constantly rotates so it changes daily
https://wax.atomichub.io/explorer/account/akyqy.wam
Free WAX game play to earn
https://prospectors.io?waxref=akyqy.wam
https://rplanet.io/
https://collect.social/referral?r=akyqy.wam
BSC ALT tipping Social media platform
https://www.torum.com/signup?referral_code=chubb149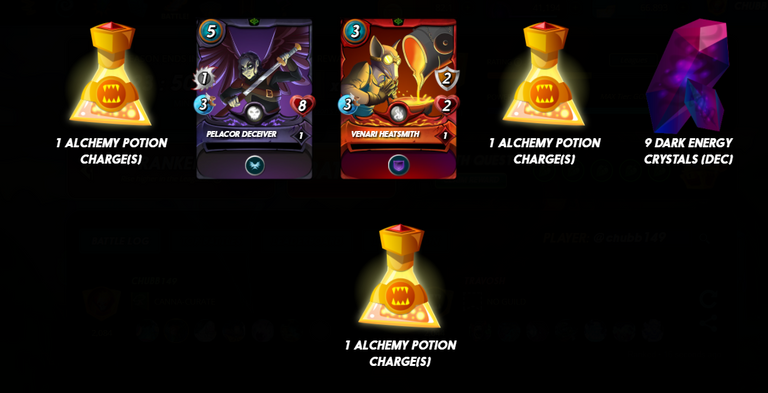 Hive Games
https://www.risingstargame.com/?referrer=chubb149
https://www.cryptobrewmaster.io/game/invite?ref=3d5efa435682425384e9aeb6236ab07e&code=AlphaBonus
https://splinterlands.com/?ref=chubb149
https://www.hashkings.app/login
https://www.dcrops.com/?ref=chubb149
Social Media Second airdrop link PublishOX
Hive profile
@chubb149
Hive referral
https://peakd.com/register?ref=chubb149
NFT airdrops after Hive
https://www.publish0x.com/@Chubbie149
Join publish Ox
https://www.publish0x.com/?a=4QbYRK0dzq
Twitter
https://twitter.com/Brandon36907436
I accept donations if you feel like supporting more fantastic airdrops & ok posts. You can share / upvote via HIVE or PublishOx.
Donate WAX NFTs or Crypto here:
akyqy.wam
or here
https://wax.atomichub.io/explorer/account/akyqy.wam
My Twitter is linked to both Mask Network & Brave content creators, so you can also donate MASK or BAT to my twitter.
https://twitter.com/Brandon36907436
Under no obligation to do so it simply goes to increase the Airdrops & Possible future NFT give away events.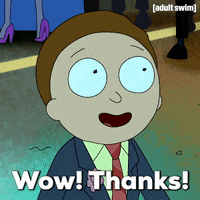 PublishOx is down today so if not back online ill wait a while & put the second airdrop in the comments.
---
---