My NFT investing strategy / Nefty Quest explained + NFT airdrop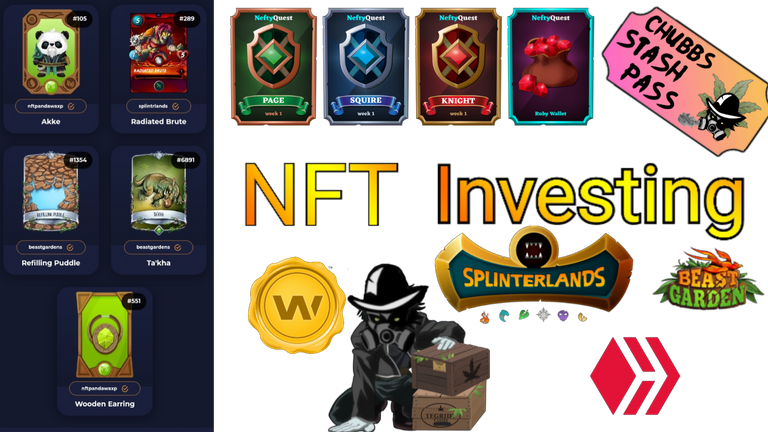 Its difficult in todays NFT market to know where to focus your time or money. With so many fantastic collections which all seem like the next big thing, who can say what Play to earn games will Succeed & which will fail.
My current picks for profiting on NFTs & play to earn games are the focus of todays write up. I will cover every Dapp or Game I currently invest the most time + effort into & why I feel they are a good usage of my resources.
R Planet
Lets get started with a service many either never heard of or have a bad history with, R Planet A WAX NFT staking service.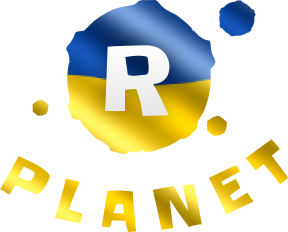 With a Total of 48 WAX NFT collections collaborating with R planet users can stake NFTs from any of the 48+ WAX NFT collections to Rplanet to earn AETHER Hourly.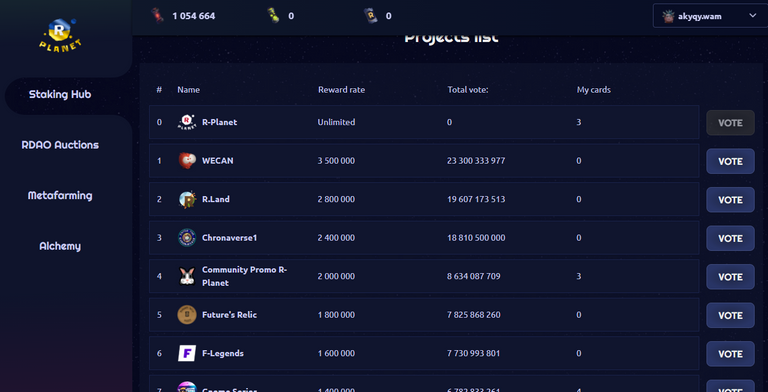 Other then Rplanet NFTs the rest of the NFT collections staking rewards now work on community driven governance. This Governance is a distribution of vote weight based on the AETHER staked to each colection.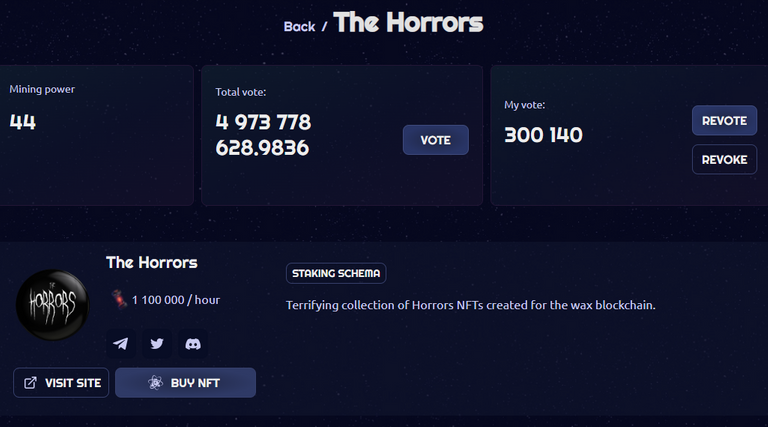 Depending upon the weight of the vote amount of AETHER staked vs the number of NFTs staked from that colection over all they determine your hourly payment of AETHER. Meaning more people stake the same colection but no one adds vote weight the hourly payment decreases across the board.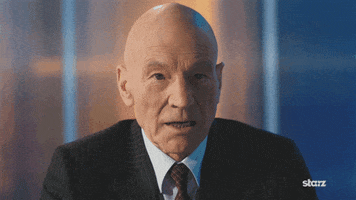 A good & bad thing depending upon us the community to police ourselves unlike the original system in which we had no input is better but could be abused.



R planet also introduced a claim limit preventing heightened inflation of AETHER.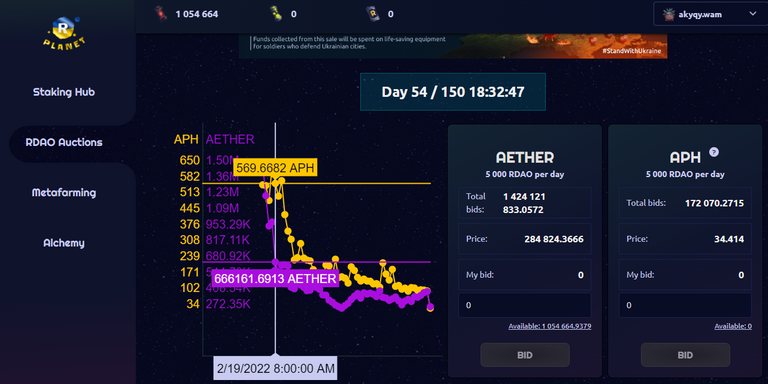 Its not all negative Rplanet also introduced 2 new forms of WAX crypto their APH related to their land plots / game mechanics & their new RDAO. RDAO can be obtained via auctions shown above & is the primary driving force in the Rplanet Meta Farming.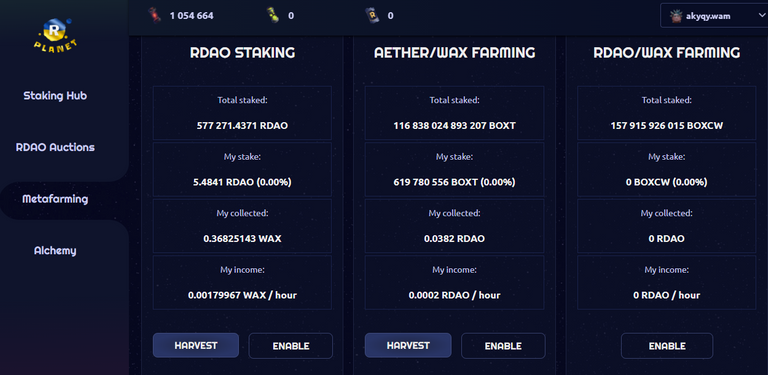 Rplanet hybridizes liquidity pools on DeFibox (WAX Exchange) with the RDOA staking in a site feature they call Meta Farming.
https://wax.defibox.io/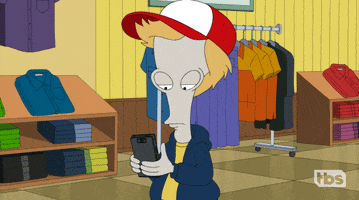 The TLDR is you use AETHER obtained hourly by staking WAX NFTs in the RDOA Auctions. RDOA once Staked in Rplanets Meta Farming Generates WAX hourly.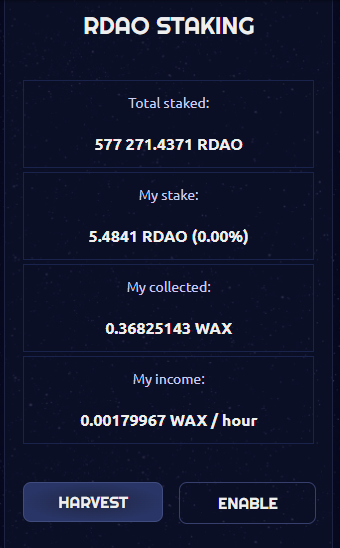 While I do mess with liquidity if you want to keep things simple its unnecessary to generate WAX hourly.
You can exchange Rplanet WAX alts as well as other WAX alts here.
https://wax.defibox.io/
or here
https://wax.alcor.exchange/
Rplanet
https://rplanet.io/
The WAX generation feature is a truly groundbreaking feature added to Rplanet finally making it the solid Investment I always hopped for.
Rplanet gets complex quickly but I have a fairly sound grasp on its core functions if you have questions let me know in the comments.
Beast Gardens
Now unlike Rplanet Beast Gardens simply generates crypto hourly for owning certain NFTs, where as Rplanet you stake the NFT temporarily relinquishing ownership.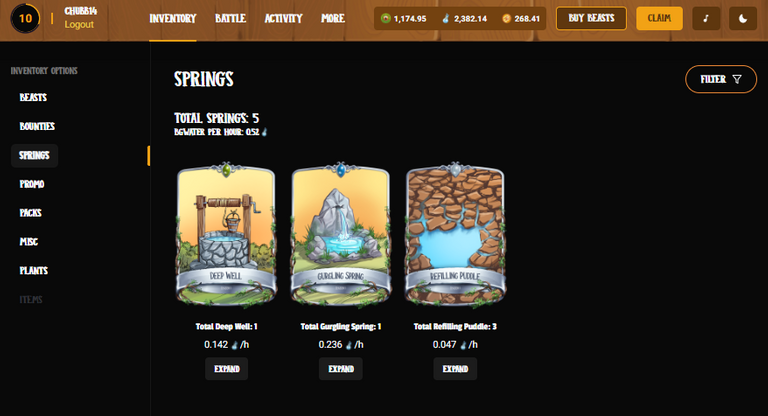 The main difference being the NFTs remain in your wallet with Beast Gardens & thus can be used in other game functions when applicable.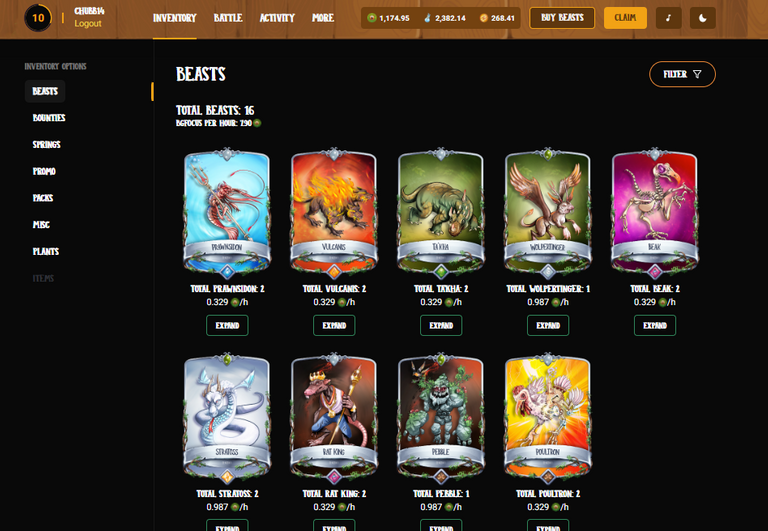 The Beast NFTs in Beast Gardens for example have 3 separate earning mechanics. Simply owning a Beast NFT in Beast Gardens generates BGFOCUS Hourly.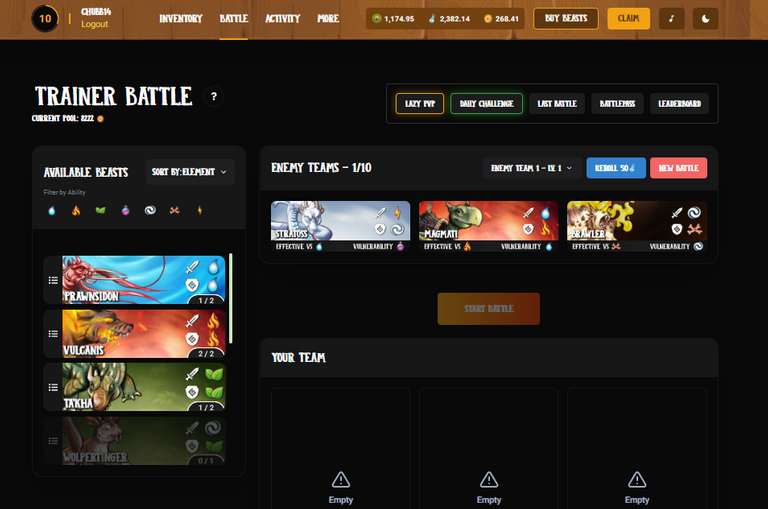 Using BGFOCUS you may the play either Trainer Battles or Lazy PvP.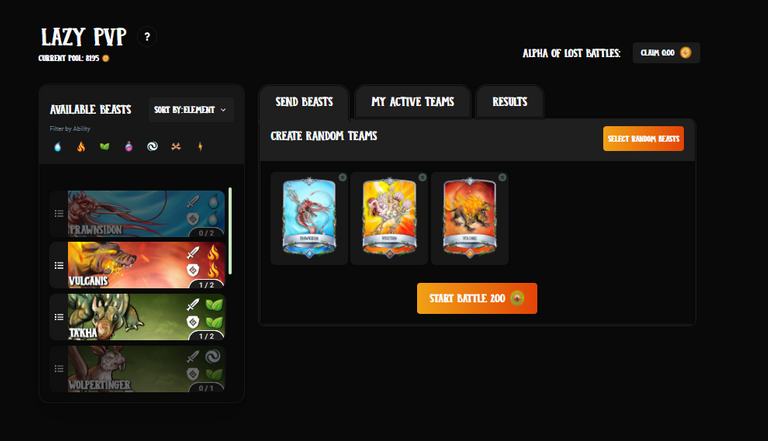 Lazy PvP is a unique answer to the dilemma of the shortage of players in a PvP mode. Simply Pick your line ups set it & check beck for results as appose to finding a live match your teams are matched with the first enemy team listed.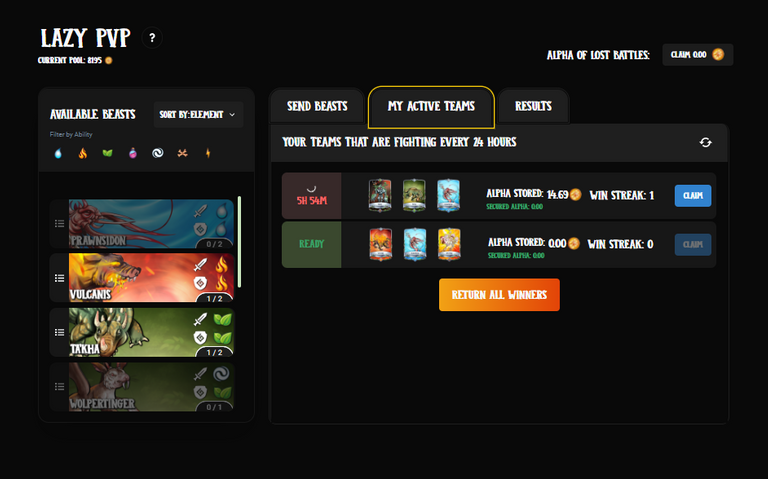 Depending if you won or lost your team will either return when defeated or wait 24 hours & fight until defeated, running a match every day until they loose.



You get BGALPHA for every trainer battle or lazy PvP match won.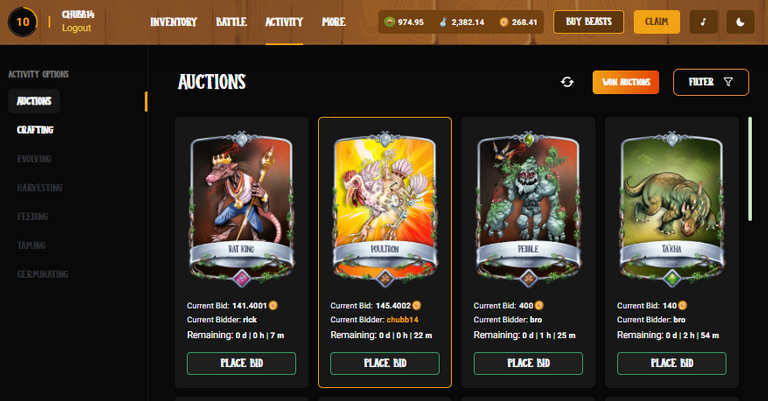 BGALPHA is used for every major expense in game such as Battle pass perk Purchases & the Auction market.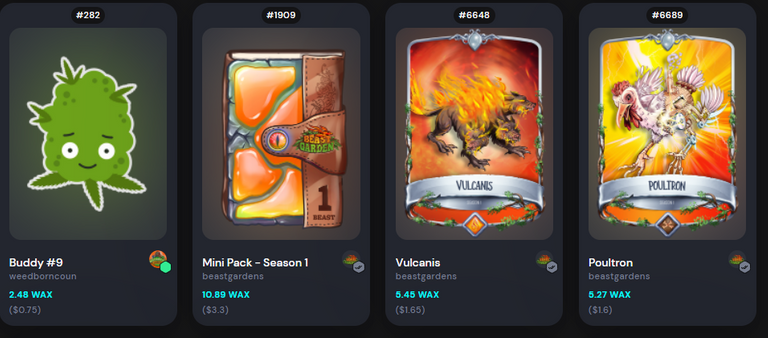 Using this auction market & some clever tricks you can make quite the profit as the auction market goes 24 - 7 adding new NFTs to bid on daily. The time for each auction varies & many of their NFTs go for much cheaper then what I sell them for.


A little off topic the whole auction thing is just a tip to maximize potential profits from beast gardens.



You earn BGWATER from Spring NFTs in this colection passively hourly simply log in & claim.



BGFOCUS also earned hourly from owning instead Beast NFTs or Promo NFTs.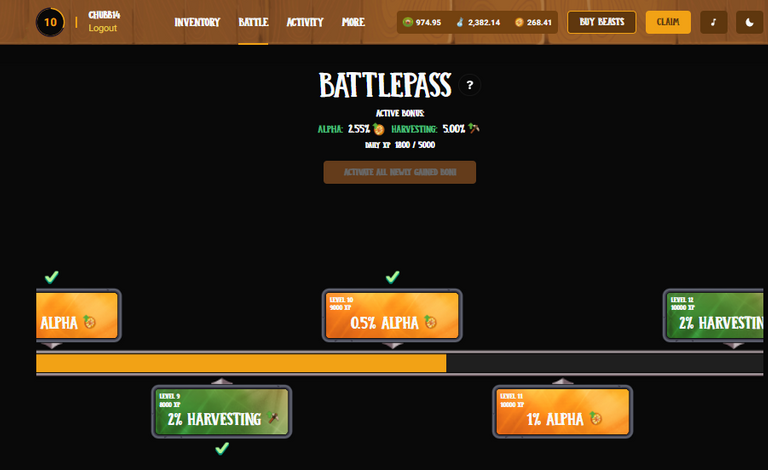 Unlocking Battle pass with BGALPHA allows you to increase your accounts level doing so increases crypto rewards. For instance at lvl10 I generate 5% more BGFOCUS per hour.
These perks stack so each additional % increase is added to the total % increased over all. This incentivizes players to play as much as possible.



BGWATER Produced by owning Spring NFTs hourly serves a few functions including cycling enemy Teams in Trainer Battle ,To reset Beast NFTs cooldown, Or Reduce Fruit production time with Plants.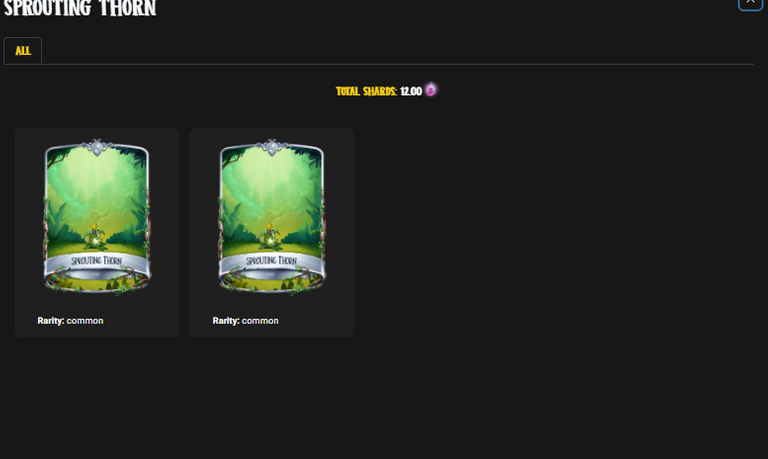 The correct Fruit NFTs can be combined with Beast NFTs to increase stats or evolve the Beast NFT.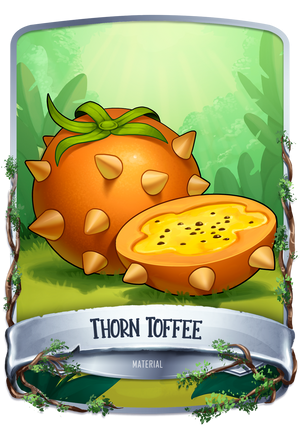 Fruit NFTs & the evolution mechanic where literally just introduced a weak or 2 ago. This Plant aspect of the colection promises to drastically increase the depth of the game play.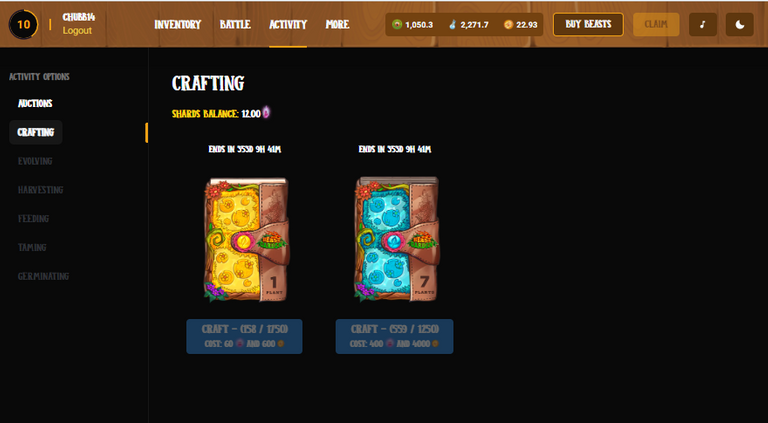 You missed the Plant Pack sale but you can still get Plant Packs via crafting. To craft a 1 Plant Pack you need 60 Shards & 600 BGALPHA Roughly $3 in value. The Shards are not crypto but instead a in game resource gained only by burning Beast NFTs in game.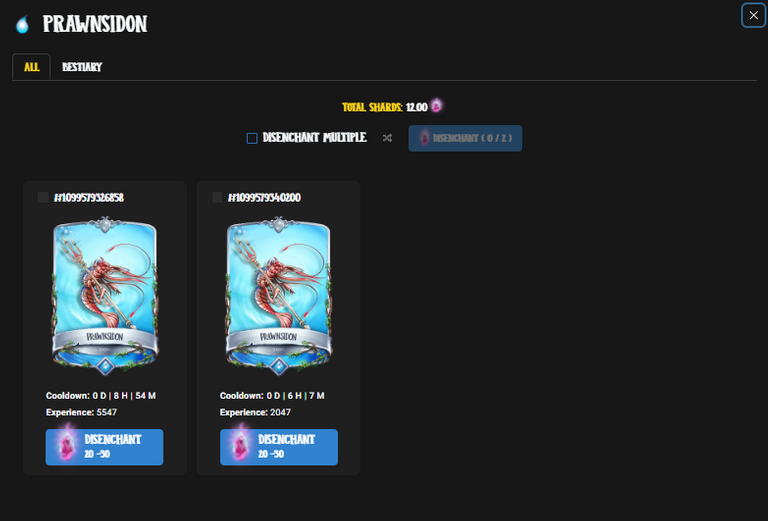 Depending upon the rarity of said beast you gain more SHARDS by (Disenchanting) burning it.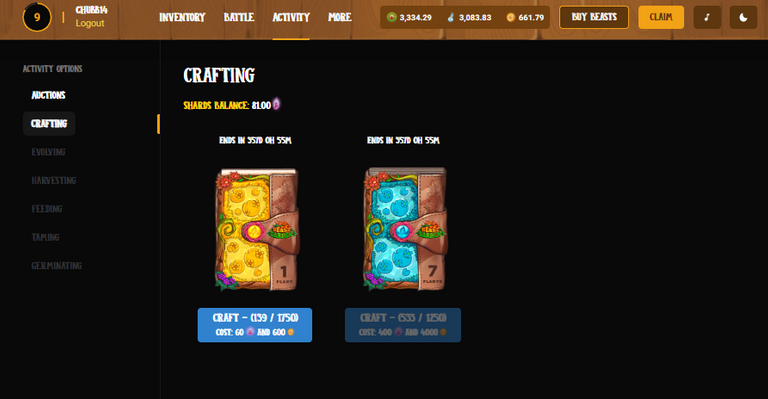 Gather your 60 SHARDS & 600 BGALPHA to craft a 1 count plant pack.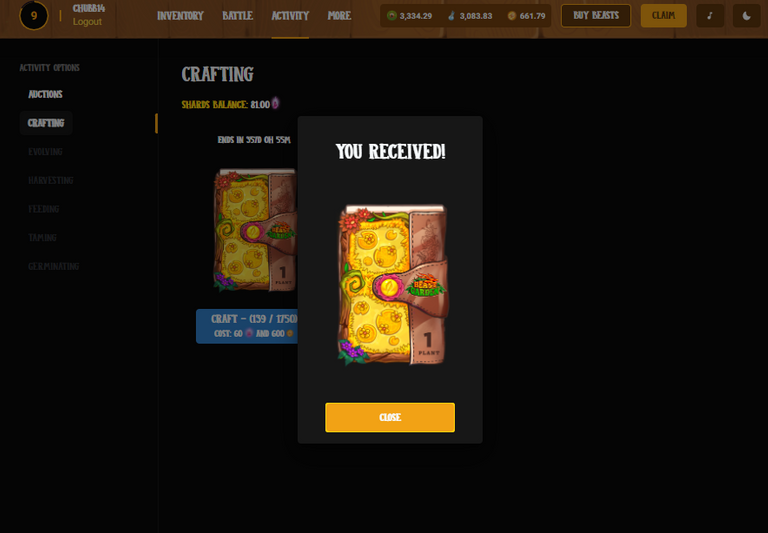 You can sell these for roughly $6 or more per pack the rare Plant types sell for much more however so they are worth opening.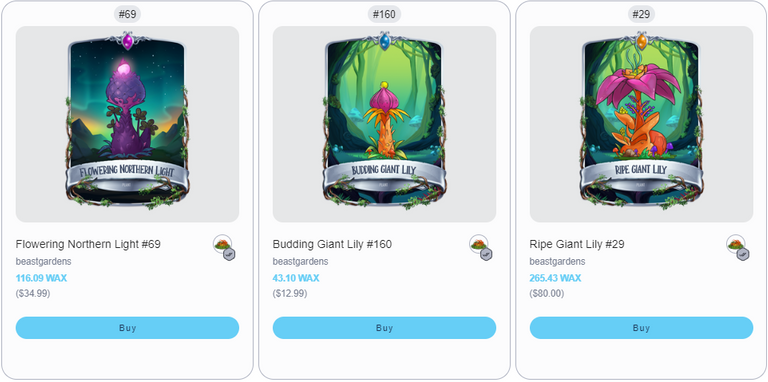 Even the cheap or common plants generate Fruit NFTs every 15 days so they are even worth owning.



The Fruit & Plant NFTs are not yet fully implemented & as such the market does not understand how essential to the game they will soon become.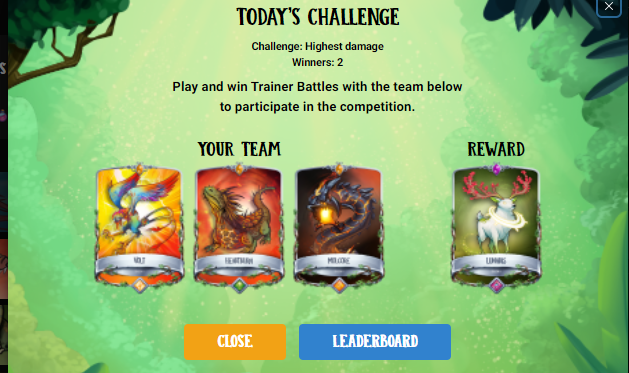 You see the daily challenge recently added is based upon the amount of Damage your team inflicts compared to other players. To win this you will need to boost Card Stats so as the fruit functionality is introduced they will play an increasingly important role.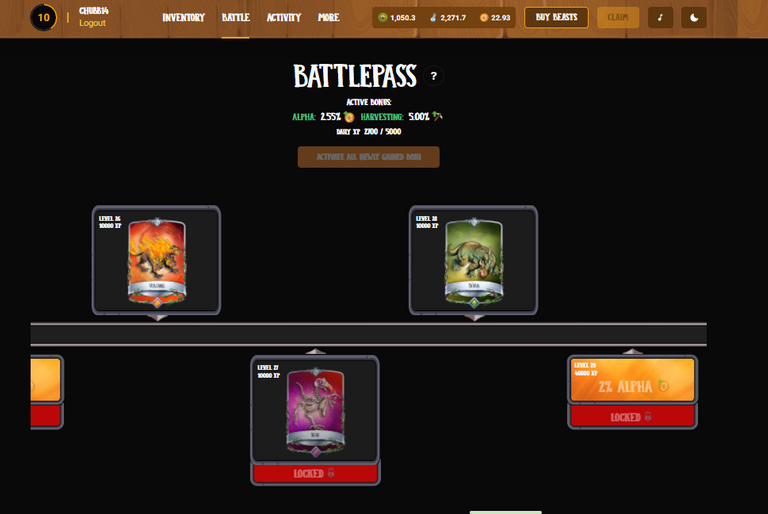 When you level up your accounts battle pass high enough not only do you get a crypto generation % Boost for each level but eventually NFTs as rewards to.


Even going so far as to award extremely rare & valued NFTs via leveling up your battle pass.


Beast Gardens though it seems like a TCG Splinterlands clone, however it has far to much work put into it, not to mention a large budget to back the project.
I can tell for 2 reasons for 1 its advanced rapidly usually WAX builds are slow to progress, 2nd & most telling they have never run out of WAX resources I mean ever.
That's telling as they likely have around $20,000 - $50,000 just in WAX resources, its tough to keep all these smart contracts for every user running smoothly trust me.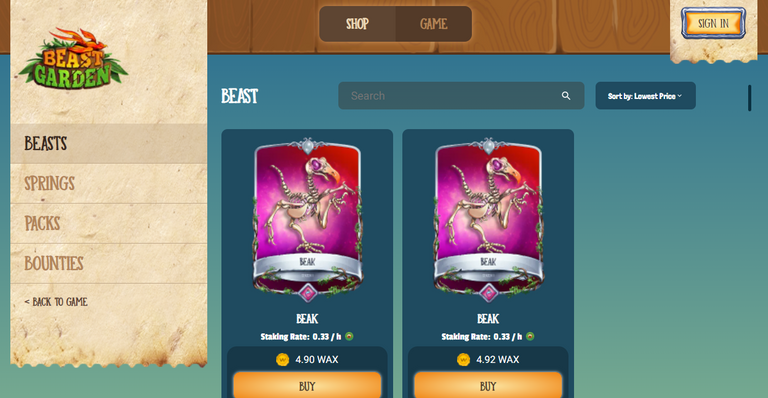 Another reason Beast Gardens is unlike many other games I have played on WAX is they are a atomic Hub priority colection. Granting them the ability to implement their own market so seamlessly.
Beast Gardens Hot tip
So the WAX Blockchain game Beast Gardens recently introduced fruit NFTs. In their White paper the Beast Garden NFTs evolve using fruit NFTs / XP. However the Evolution function has yet to be activated in game.
This means that once the Beast Garden NFTs can evolve the next phase of their roadmap its likely that the demand for Beasts which evolve will increase.
Doing some digging on their site I found concept art of the evolved Beast NFTs.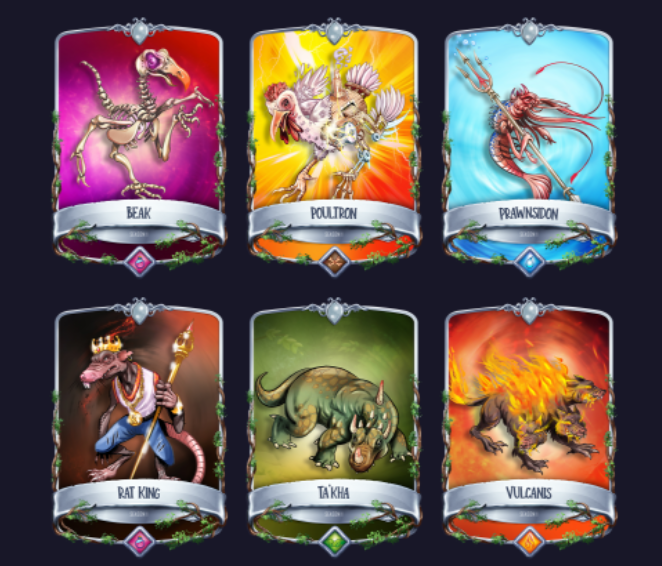 See all these NFTs seem to have 1 form & cant evolve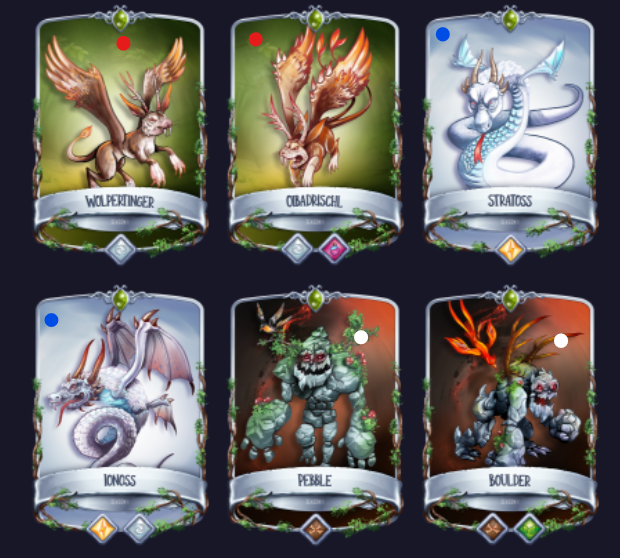 You see Since we can guess that these NFTs for sure evolve, it may be wise to stock up before demand spikes.
What makes me think this will happen soon?



Its the last stage of Q1 & according to the whitepaper Evolution as a game mechanic is built around the newly added Plant & fruit NFTs.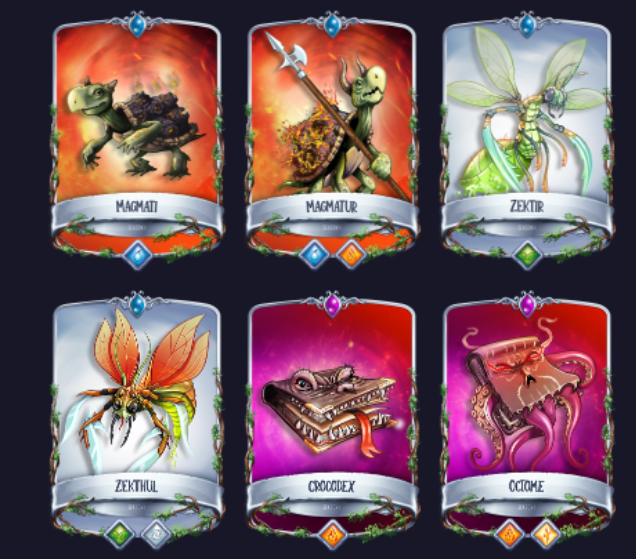 So these base versions of the evolutions it stands to reason should increase in demand.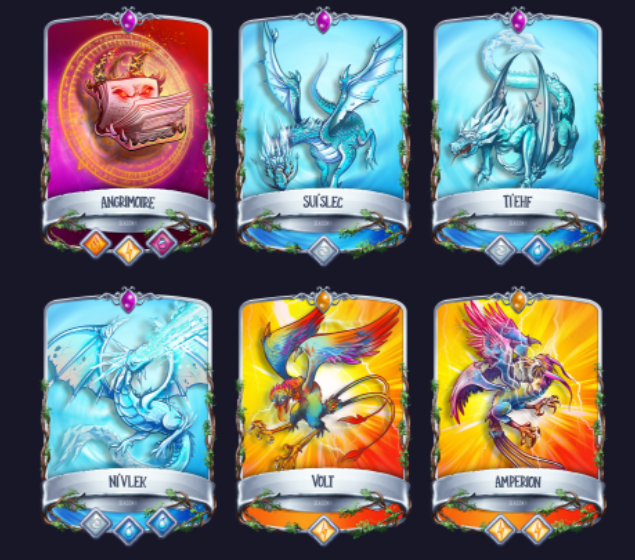 Again this is early concept art but it has most of the cards featured they have since added several new NFTs.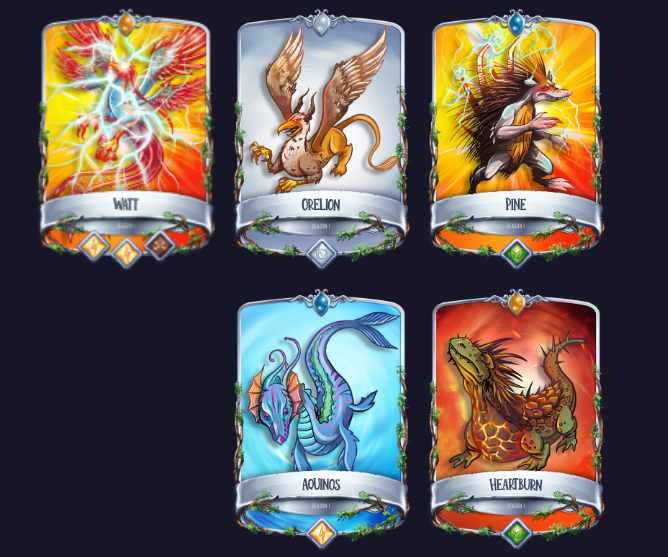 These are fairly expensive the legendary rarity ones that is, but the more common NFT beasts that have a evolution listed are reasonable.



See on the Legendary side youll pay around $20-$40, but one of the more common rare NFTs will run you around $3-$5.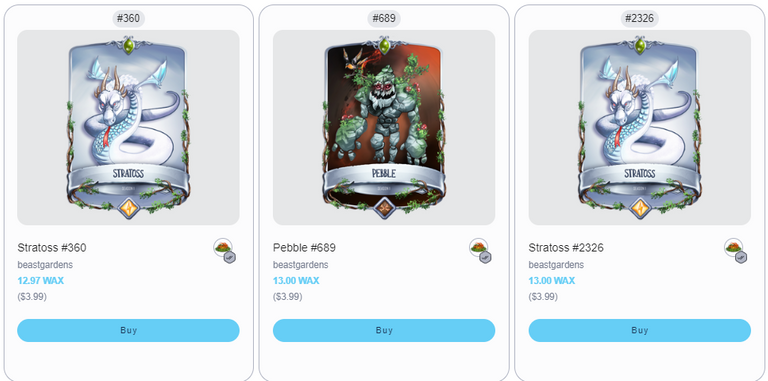 This price range is where I'm aiming given the incentives to play are amazing you can do worse then build a colection.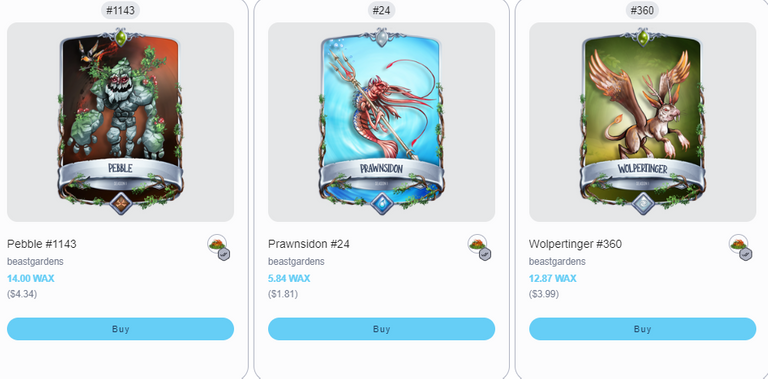 Wolpertinger is a Rare Beast garden NFT costing on average $3-$5 Recently due to market saturation.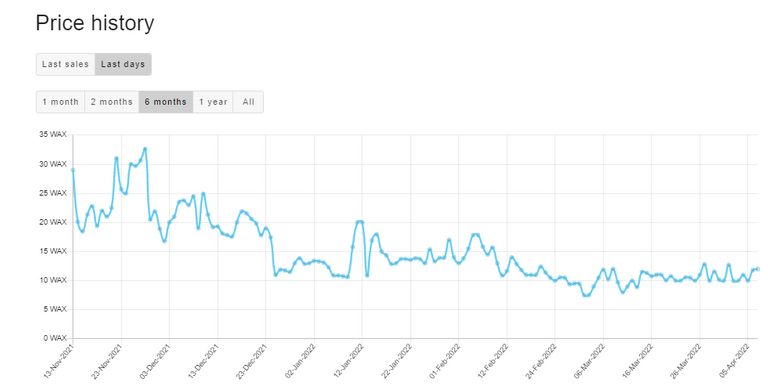 At its Hight Wolpertinger would fetch $6-$8 while not at a low the price established a median 15 WAX, about half the highest price recorded 30 WAX. This is due to the crafting burn use case with shards causing a constant demand to balance their steady supply.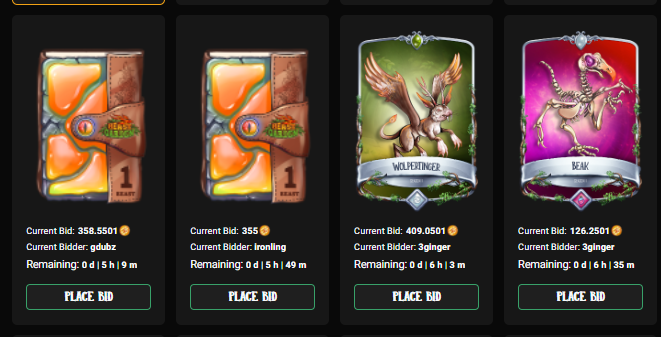 The steady supply being the auction market in game dropping them at the rate of 3-4 daily. Now with a more or less stable market what happens when we double the demand but dont increase supply.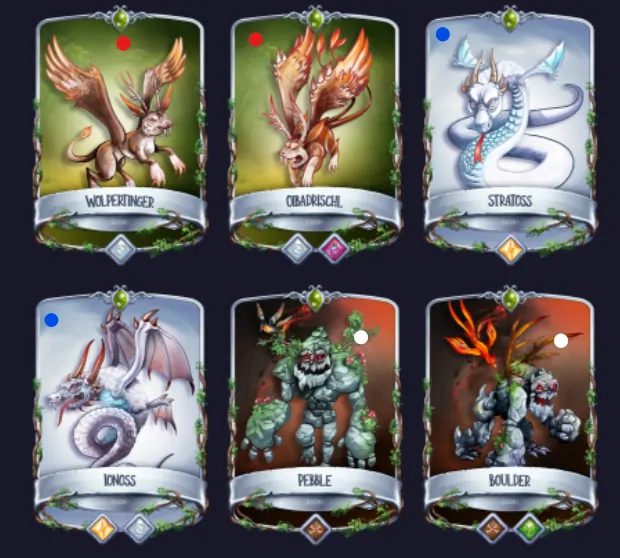 Usually something like this results in a spike being able to asses the NFT colection & understand when conditions are perfect to buy.

I'm not a financial advisor nor is this financial advice simply my methodology for profiting on NFTs & play to earns, in this case beast gardens.
Play or Check out this WAX Blockchain game beast gardens via the following link.
https://beastgarden.io/
Splinterlands
My all time highest earning NFT colection & play to earn game Splinterlands. I feel there is never a bad time to start colection Splinterlands assets or just playing the game.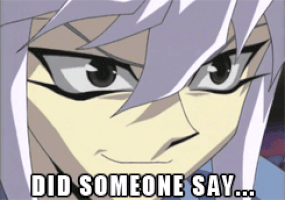 While yes the market is down from a newer users perspective from a older players perspective Splinterlands & its markets are doing well.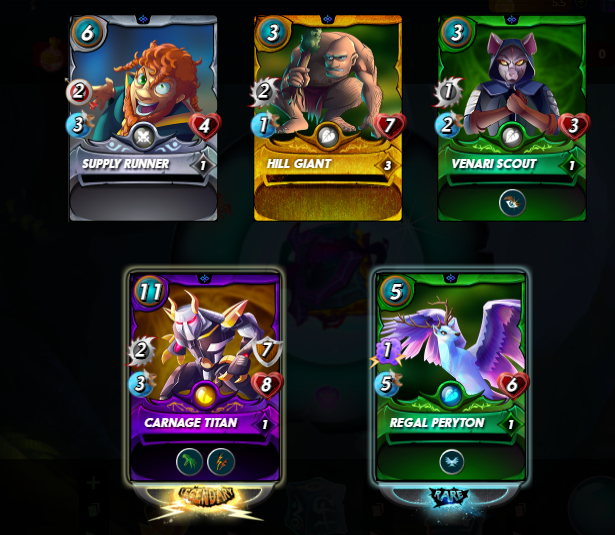 For a few reasons there is a current level of market saturation for certain Splinterlands cards. That being said Splinterlands itself has Higher number of user daily transactions then any other Dapp.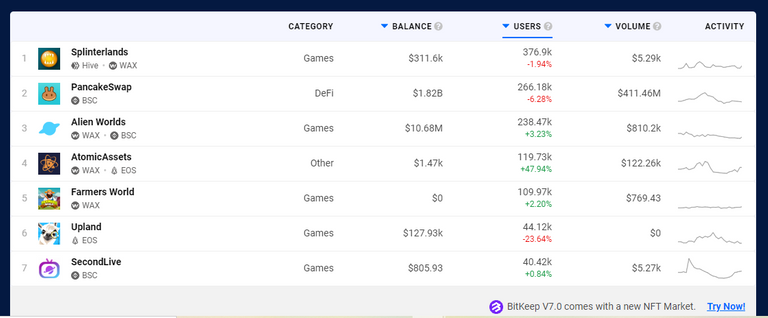 This is according to Dapp Radar which is itself a fairly accurate Dapp list over all.
https://dappradar.com/rankings
Some People believe the 300,000+ Players of Splinterlands that play every day would quit, when the SPS airdrop stops.
Believing the Airdrop is the end of the SPS roll out is foolish yes that earning mechanism ends, but another will begin soon there after.


Not only that the market for both DEC & SPS is oversaturated as their demand has decreased significantly compared with the overall supply rate.
I believe this is going to change, I cant speak to when, but judging by their road map having a new pack release & new SPS earning mechanisms introduced.
This all points to a huge market shift in pricing sometime in the near future. I could always be wrong, this however is why I continue to HODL as much SPS / DEC as I can.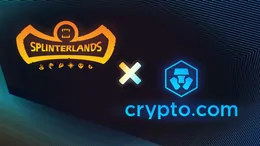 You see recently Crypto.com Debit Card / Exchange recently added SPS to their accepted crypto list, official post below.
https://ecency.com/hive-13323/@splinterlands/sps-is-now-available-on-crypto-com
This makes trading SPS to USD much easier then ever before this is fantastic news. Crypto.com is a fairly common crypto debit card company fairly easily understood allowing for easier access to new crypto users.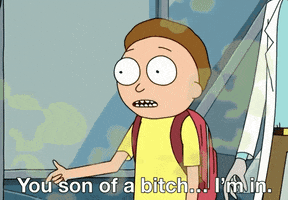 Accessibility is Splinterlands strong suite now that is very important & hard to accomplish with Blockchain games.
Splinterlands has assets on WAX ✔️, Allows users to pay via PayPal ✔️,No gas Fees✔️, Easy to Cash out✔️, easily understood✔️. Splinterlands wins Play to earn Bingo now with Crypto.com accepting SPS.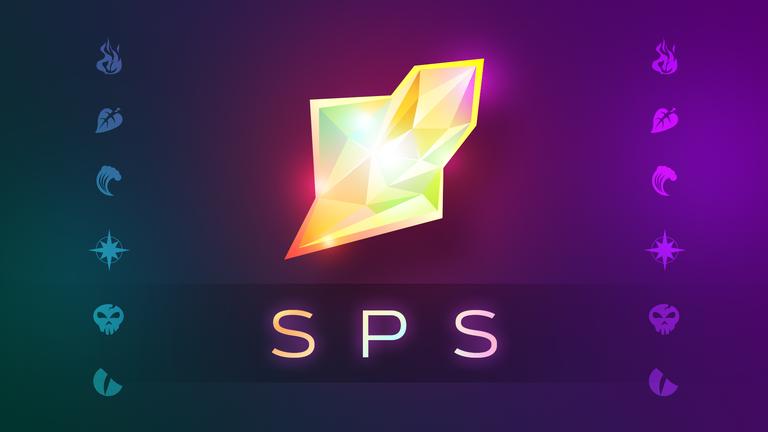 This passage from the SPS whitepaper is very important pointing to a mechanics never before seen in gaming.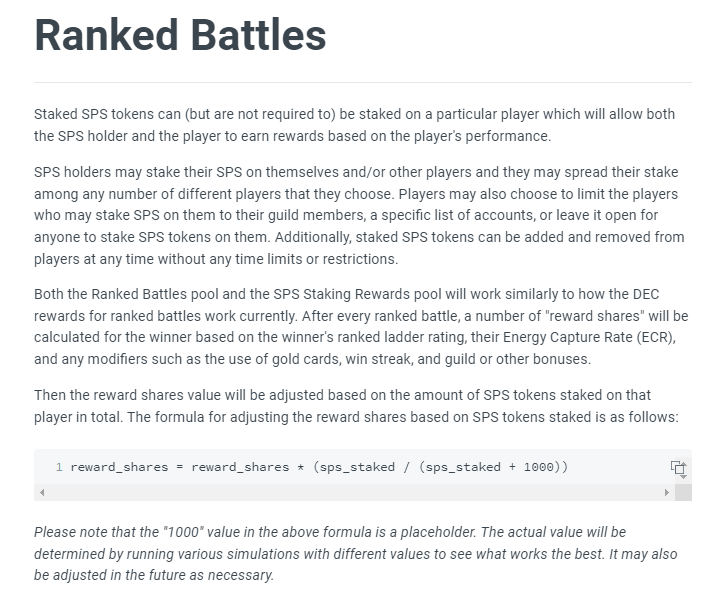 See this type of Staking to other players lends itself to the same type of audience interaction that's already prevalent with gamers twitch & discord.
This means seeing professional Splinterlands players is all but assured if its not already a reality. Something Blockchain games struggle with is public perception of NFTs, showing a larger audience the positive aspects to blockchain gaming is a must.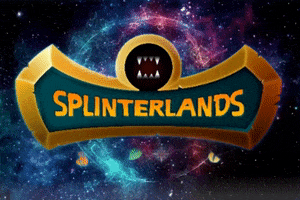 If any contender stands a chance of taking Blockchain gaming main stream its Splinterlands.
Not playing Splinterlands the game that has made me thousands of dollars in profit yet? It will take $10 for a Spell Book to start making money playing Splinterlands, but you can get started today via my referral link below.
https://splinterlands.com?ref=chubb149
Nefty Blocks (WAX)
Nefty Blocks is a WAX NFT market that in recent months has really started to change the way WAX NFT markets function. Traditionally you utilize WAX CPU when opening packs purchasing / selling NFTs or buying NFT drops on WAX NFT markets.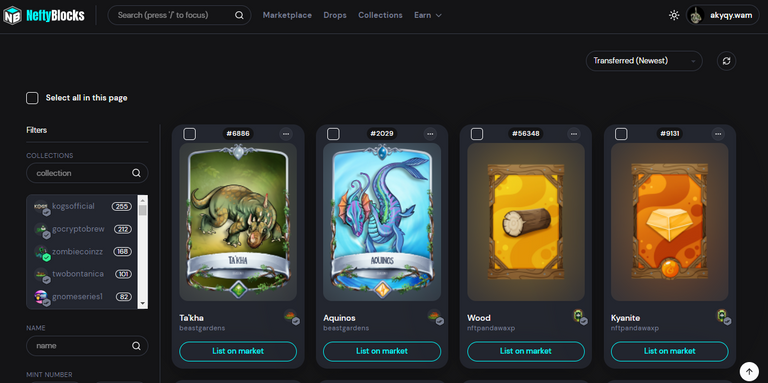 Nefty Blocks doesn't charge you WAX CPU to utilize it in fact they pay you to utilize their NFT market for free.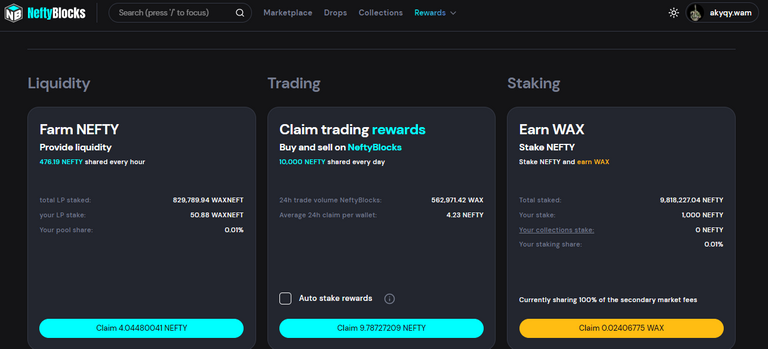 So if you buy or sell a WAX NFT on Nefty Blocks both the seller & buyer earn NEFTY. Supplying WAX & NEFTY liquidity generates NEFTY, NEFTY may be staked to earn WAX or Spent on Nefty Blocks NFT drops.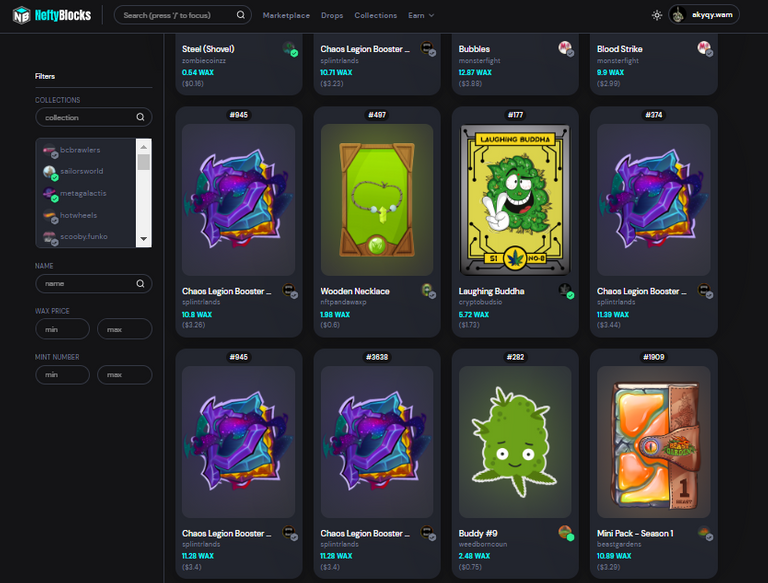 I sell my NFTs using Nefty Blocks on WAX this increases my profits on WAX uses less resources & now they have a collection rewards weekly.



Given NFT collections foot the WAX resource bill on Nefty Blocks, they benefit via their advertising options.
These Nefty Quest rewards are an example of benefiting both the consumers & producers of NFTs. Nefty Blocks market is the best tip I can give WAX users.
https://neftyblocks.com/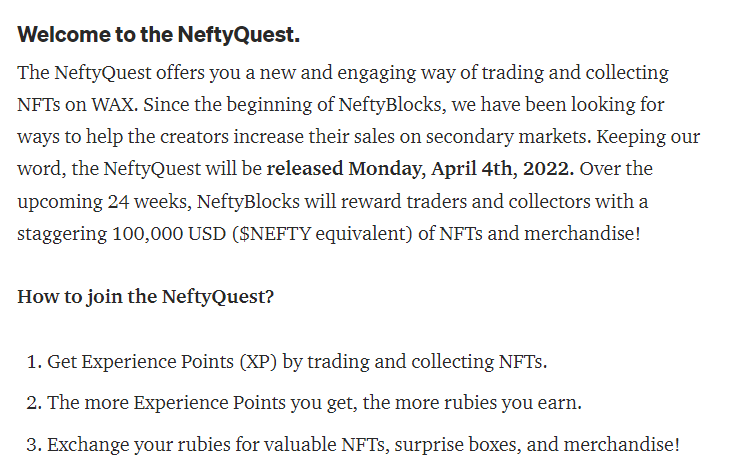 You see now not only do you earn NEFTY buying & selling NFTs on Nefty Blocks but you also earn XP. At the end of the week with enough XP your Nefty Blocks wallet can earn RUBIES.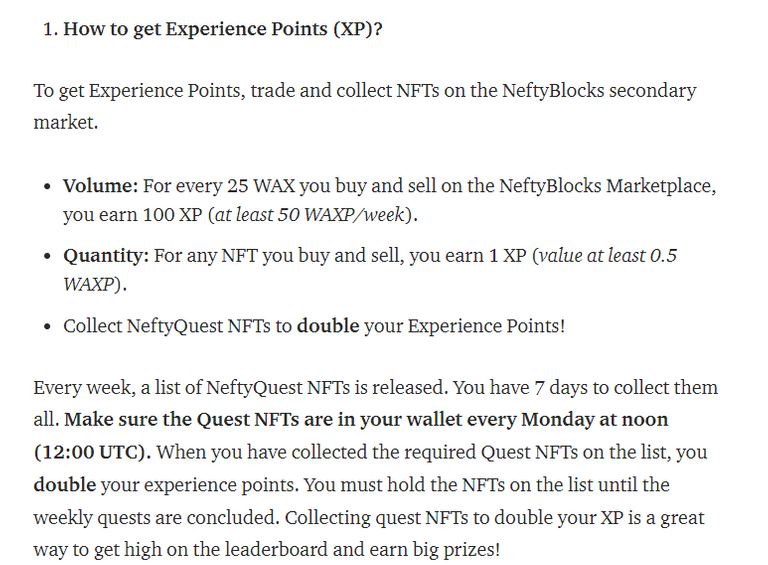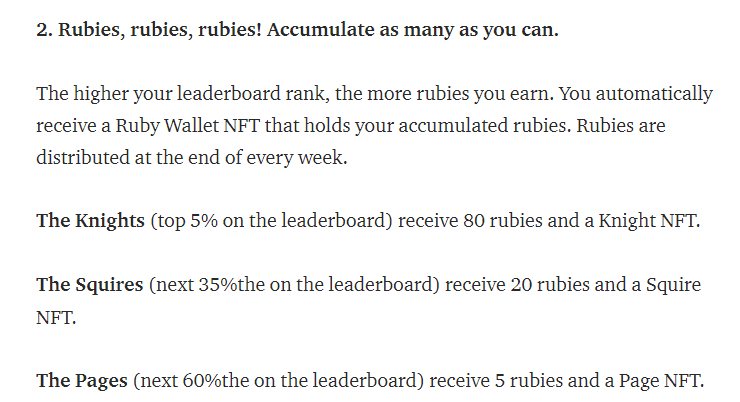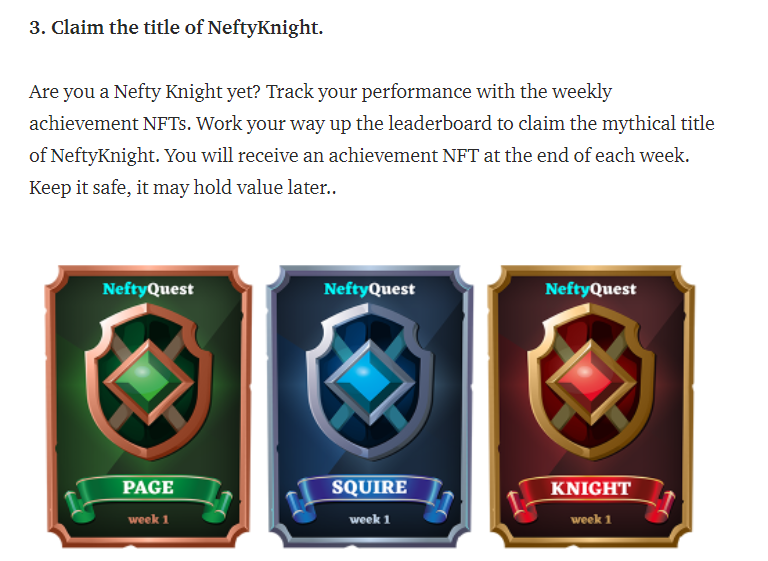 My first week I earned 20 RUBIES & hit Squire Rank.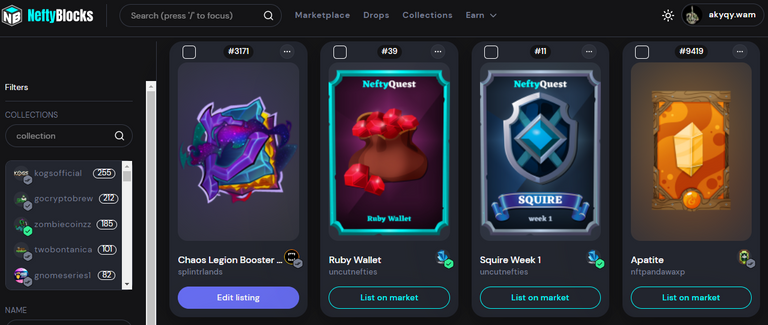 Why collect Rubies & worry about this Nefty Quest stuff at all?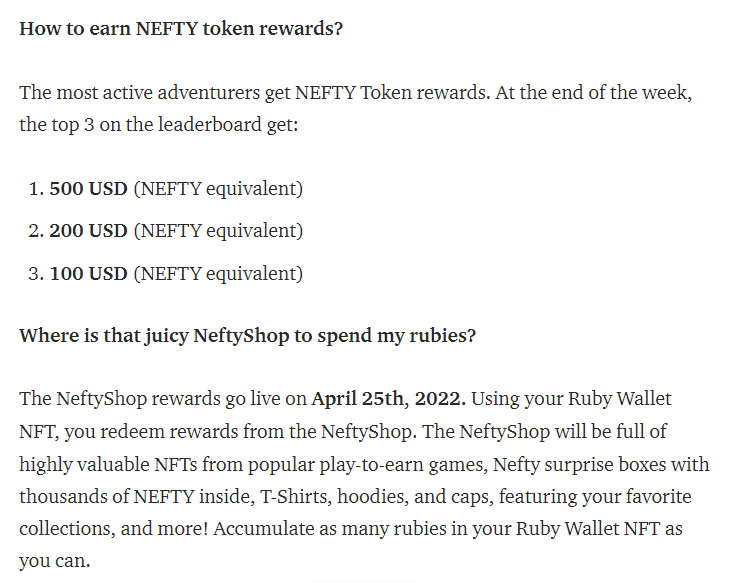 Number 1 on the weekly leader boards gets you $500 In NEFTY so that's cool. Even if your not top performers that week you still get RUBIES which will soon have their own store.
https://neftyblocks.medium.com/the-neftyquest-begins-ff1f4d549df1
Details on Nefty Quest & rewards 👆
https://neftyblocks.com/



With Nefty Quest, NFT vendors like myself now compete with one another for Either NEFTY $$ Prizes or Rubies which can be turned into further inventory.



This promotes trade on both sides for both buyers & sellers its all about minimizing risk, cost, frustration, & overall improving the WAX NFT collectors experience.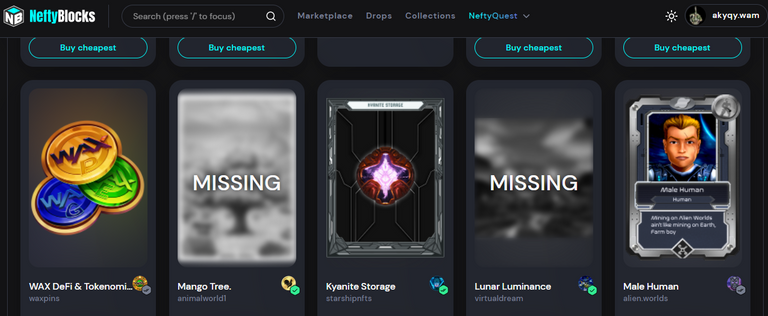 Nefty Blocks is a step towards eliminating many of the predatory practices in the WAX NFT markets.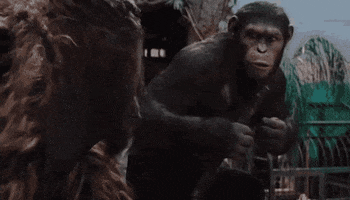 A Markets health is determined by the level of trade, without faith in a market, you ultimately have economic collapse. So its in everyone's best interest to not seek instant gratification of the individual at the cost of the markets health.
https://neftyblocks.com/
Unity Game engine
The concept of introducing a game engine to blockchain game development is a fairly new practice in the industry. One of the first game engines that has been popping up in WAX & HIVE NFT projects is the Unity Game Engine.


For the uninitiated a Game Engine is a framework of sorts on which video games can be built. Projects that start with & dont have to build their own proprietary game engine advance much quicker.
Knowing the Game engine advances their project much faster I have kept a close eye on the following.
Blockchain RPG (WAX) free
https://blockchainrpg.io/
Farming Tales (WAX) Paid
https://www.farmingtales.io/
Green Rabbit (WAX) Free
https://greenrabbitgame.io/
Muterra (HIVE) & (WAX) Paid
https://play.muterra.in/
These are all projects I watch closely as the likelihood of rapid project advancement is high. Its helpful most are free to play & that will give you an idea of what game engine builds are capable of.
Pokémon Go was actually built on a Unity Game engine, though I feel the game engine can be a double edged sword.
Game engine allow for quick development of a project but that can lend itself to restricting freedoms of developers long term.
https://unity.com/
HIVE & WAX
These two blockchains are built for Monetized social media Play To Earn games & NFTs. Hive Blogs serve both as an excellent resource & platform. HIVE blockchain games are basically without transaction fees.

DPoS Model Blockchains are by nature better for NFTs in general HIVE & WAX each with their own strengths, give projects based on both the best chance of success.
Just look to Splinterlands for an example of their power when WAX & HIVE join forces.
Below are Splinterlands related Dapp links
Splinterlands
Splinterlands HIVE blog & NFT store Splintertalk
https://www.splintertalk.io/
Splinterlands 3rd party markets
https://peakmonsters.com/
https://monstermarket.io/
With a new Bswap Bridge
https://bswap.cc/bridge
Card Auctions has rewards & cash back
https://www.cardauctionz.com/
On WAX you have
https://splinterlands.atomichub.io/market


Though as I pointed out in the Nefty Blocks section that WAX NFT market has rewards. The Splinterlands Atomic Hub has the Splinterlands NFT tools.
https://splinterlands.atomichub.io/market
More HIVE NFT projects
https://bangdefense.net/home/index.html
https://www.cryptobrewmaster.io/
Free to play
https://www.risingstargame.com?referrer=chubb149
https://exodegame.com/?ref=4bb6e70
NFT markets
https://nftm.art/buy/hkfarm
https://www.weedcash.network/nfts/
Blog
https://www.1up.zone/
Check out all these fantastic HIVE Dapps you cant go wrong with HIVE.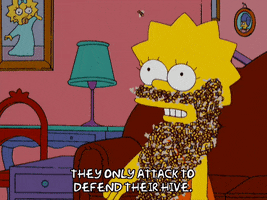 New to HIVE join free today via my ecency referral
https://ecency.com/signup?referral=chubb149
WAX Airdrop new instructions
Due to individuals wishing to manipulate my give away system by claiming multiple airdrops unfortunately I have had to make some changes. Ill still do a single airdrop link on my HIVE (1st) post only. After the Airdrop link has been claimed the first 5 people to leave their twitter address in the comments on HIVE get a WAX NFT gift sent via the https://bountyblok.io/ WAX NFT gifting system. Those who use the twitter method get a single WAX NFT.
I apologize for the changes some people decided to keep gaming the system & Bounty Block allows me to blacklist, I hate being the bad guy I tried to keep things fair, but here we are.
So if the link has been claimed the first 5 to comment their Twitter account on the HIVE post get a WAX NFT sent via the WAX NFT Gift system of https://bountyblok.io/
WAX NFT airdrop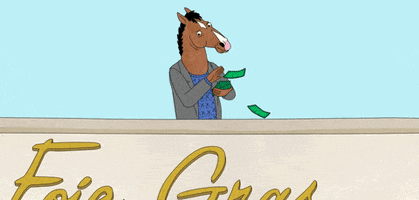 https://wax.atomichub.io/trading/link/1007878?key=5JwML12pRTHgUkCzwZWUpKNuAGvqtmuS5JkeHdjzAx7VfQPVjuy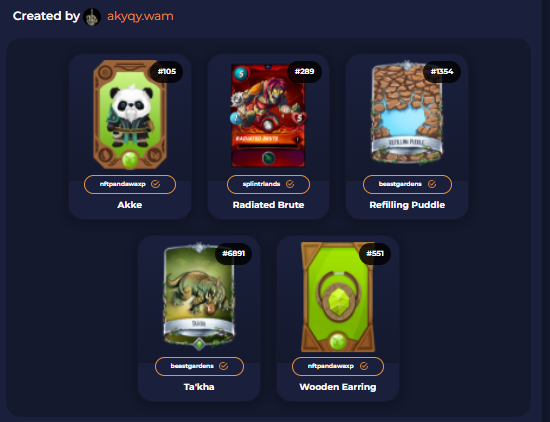 All 5 of these WAX NFTs correspond to play to earn games links below.
https://beastgarden.io/
https://game.nftpanda.space?akyqy.wam
https://splinterlands.com/?ref=chubb149
Please let other readers know once the link is claimed.
I give out 5 more WAX NFTs drop your WAX address or Twitter account in the comments to participate in the secondary giveaway.
Stash Pass Weedcash NFT giveaway
For HIVE users only.
This is how to get your hands on an exclusive #stashpass NFT which is a part of my year long monthly airdrop NFT program #stashpass to qualify to receive one simply...
Re-blog this HIVE post & comment #stashpass
Be sure & do both just a re-blog or comment alone does not count
First 5 users to do so receive an exclusive #stashpass Weedcash NFT.
Each month I will do an airdrop of cannabis NFTs / crypto from HIVE games & Dapps to HIVE accounts that own the 3 right #stashpass NFTs randomly chosen each month.
Buy or sell Weedcash NFTs like #stashpass here
https://www.weedcash.network/nfts/market
Weedcash NFTs are sold for WEED a HIVE alt available for trade here
https://hive-engine.com/tokens
That's another 15 NFTs given away, I will continue giving away thousands more spread the word, be sure to share this & follow me on.
https://www.publish0x.com/@Chubbie149
https://www.torum.com/u/chubb149
https://twitter.com/Brandon36907436
Many of my thousands of WAX NFTs are on sale here
https://neftyblocks.com/profile/akyqy.wam/listed
First winners of my monthly #stashpass NFT raffle will be announced on 4/20/2022 Details 👇 on how to participate.
https://ecency.com/hive-195708/@chubb149/stash-pass-nft-airdrops-tutorial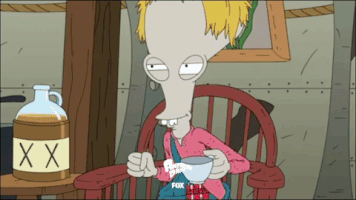 ---
---