NFT Side Hustle Renting Splinterlands Cards & Dcity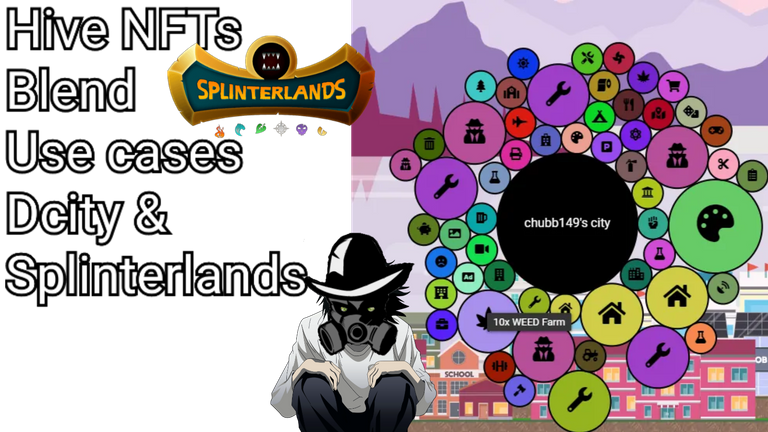 NFTs Have a more diverse list of uses every day it seems, Splinterlands rental system as well as Dcitys new NFT combination system seem complex at first glance & perhaps not worth perusing. Both of these games have longer term benefits then say buying and selling NFTs which has a much higher initial return but doesn't continually profit.
Disclaimer
The contents of this write up are for informational and entertainment purposes only and does not constitute financial, accounting, or legal advice. ... By using this info, you agree to hold me harmless from any ramifications, financial or otherwise, that occur to you as a result of acting on information found in this post.
Splinterlands
I touched on the topic of the Splinterlands rental system but I wanted to utilize it more before I did a Full Write up. I have been experimenting with the Rental system to see if its worth bothering with, Though I was uncertain of the popularity of renting at first its surprisingly popular.
Below are my assets currently being rented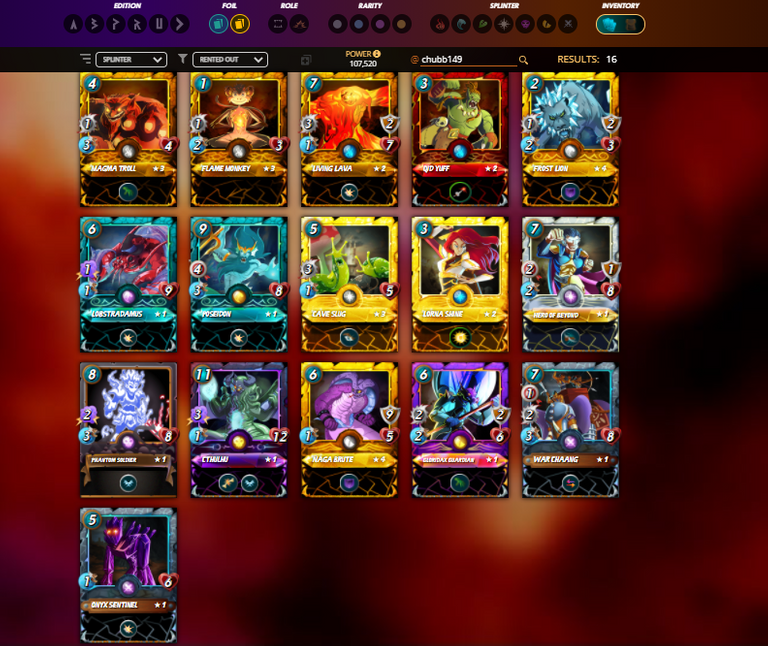 For a long list of reasons I have been accumulating these splinterlands assets over the last year. I have duplicates so renting them isn't a detriment to my agility to play the game.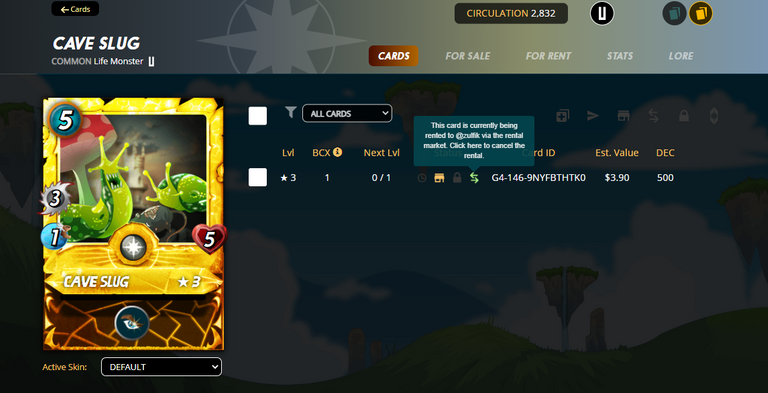 Now the image above is to prove those are all rented & show the price I could sell this for.



I know its not my card but the listing isn't available currently mine rents for 0.24 DEC a day. Not great but the minimum price you can rent at is 0.10 DEC a day so at minimum I generated 1.6 for renting those for a day.
That's still not great but it does contribute where as these assets just sat there before now they make a little money as they appreciate.
It might be not much money but recently I have been accumulating Dice Pack NFTs, Since Dice packs will sell out in the next few months I believe the average price on the Dice pack assets will spike as the market freaks out.



Now those are the legendary NFTs from the dice packs not that great but the packs are still available.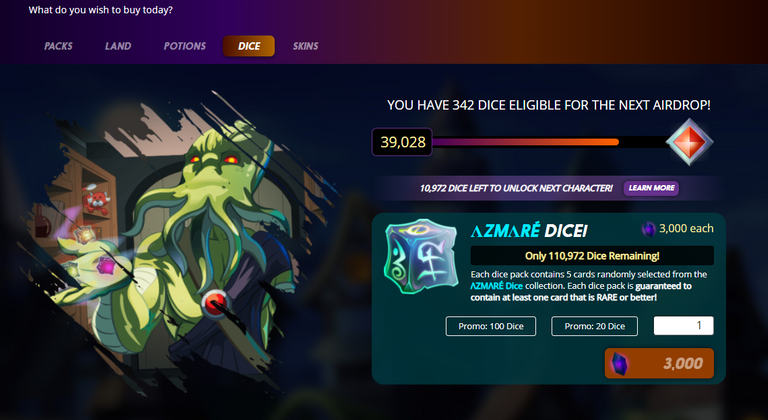 Now these below are the legendary Untamed packs NFTs which are currently sold out.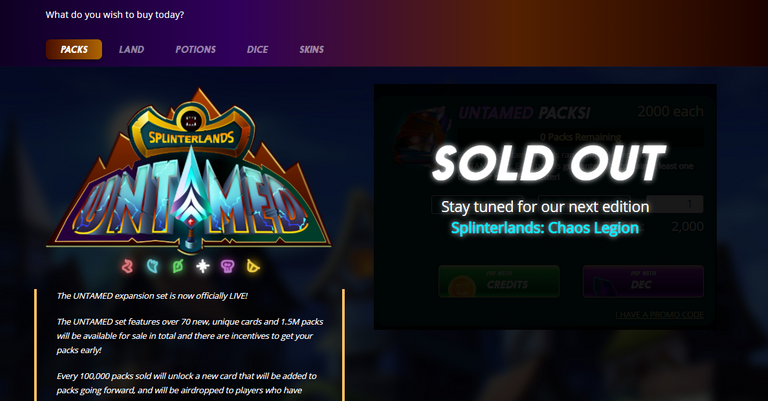 Now the Untamed colection is spiking it stands to reason the Dice pack colection will as well.
So with the rental system my assets can make a little return as I wait out the market. This also makes it easier for new players its finally a fair match just rent a few power players.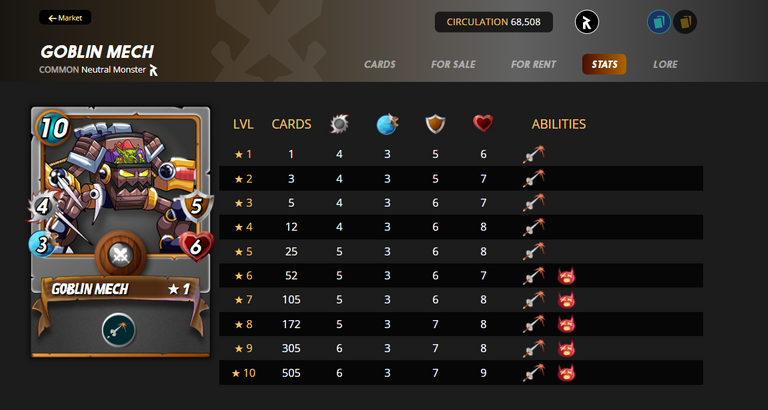 Goblin mech is a good general problem solver works for most of the matches you would usually play.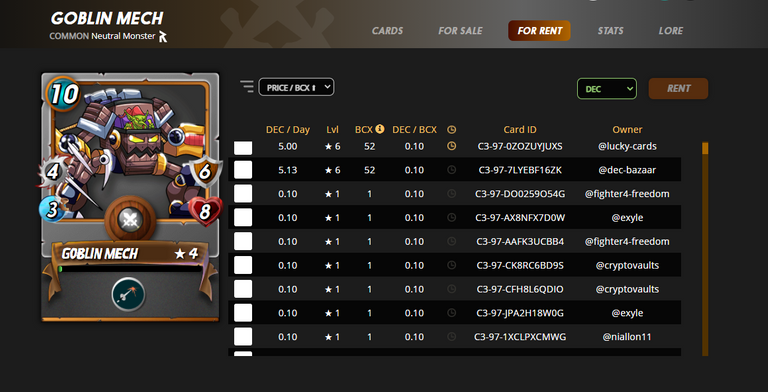 Cost 0.10 DAC a match you generate roughly 10x that in DEC for winning you would need at least 5 cards for a team of the same type or neutral the (Goblin Mech) is neutral and can be used in every element team.
See just playing the game became more viable with this rental system, for renting better cards you can pay more or if renting them out earn more.



With a Blockchain project like Splinterlands it pays to bide your time, may have taken months but its finally is starting to be worth saving these NFTs that long.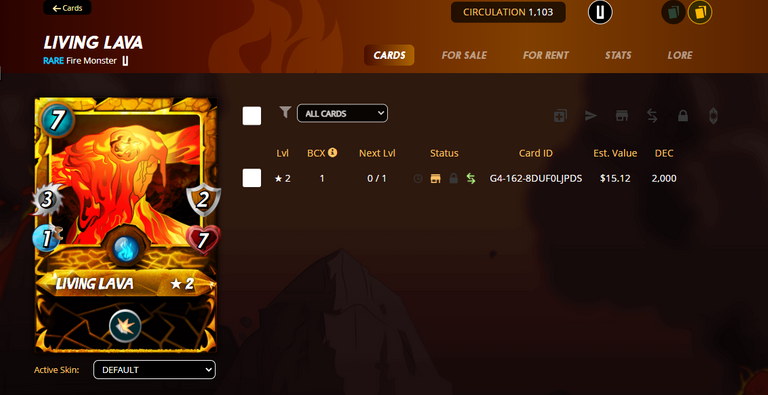 Now say you own a good amount of the NFTs that are to cheap to rent?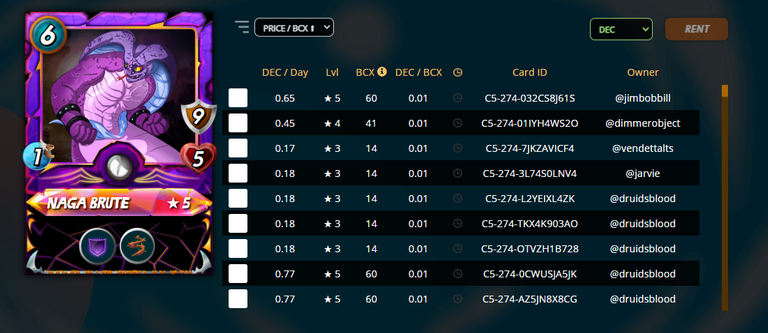 See to get the higher level version of the same splinterlands asset you have to use a blend use case with their NFTs.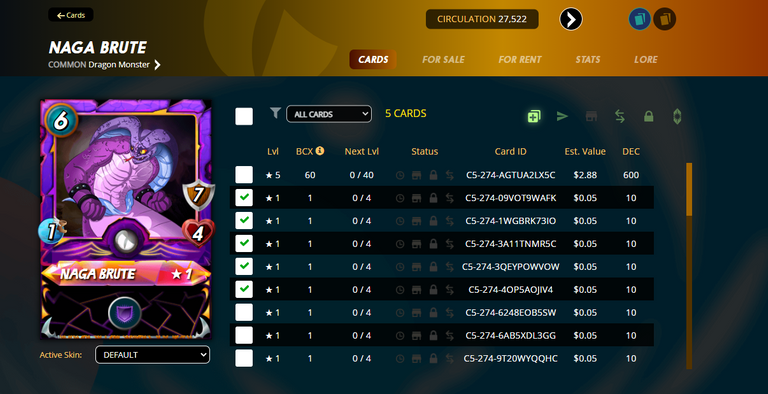 To get from level 1 to 2 on the common asset Naga Brute you combine 5 of them



add this and 9 more Naga Brutes together to hit level 3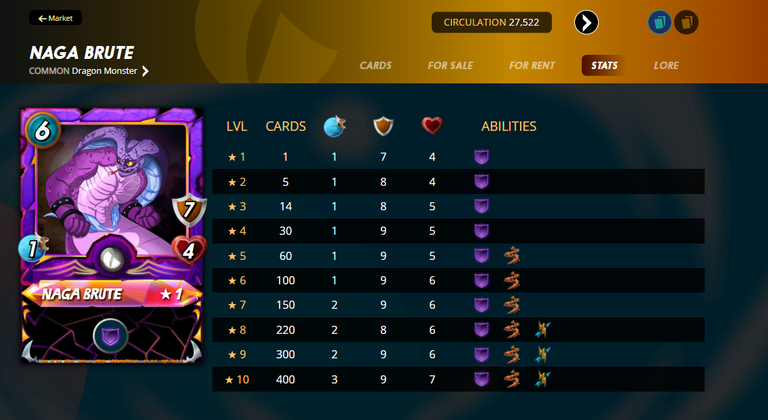 increasing in number of requisite NFTs until you get to level 10 increasing the cards stats & it effectiveness when used.
Splinterlands has quite a few moving parts but it can be quite profitable when you take the time and play.
Dcity
Hive has a great many forms of investments not all of which are traditional crypto, In many ways some Dcity assets are more in line with traditional staking coins. This recent 3rd edition came with a great many improvements to how some of their NFTs can be used introducing a blend use case of sorts.
You see I have been saving my Sim generated and buying 3rd gen NFTs when I can. I'm attempting to save up SIM to be able to utilize the new blend use case.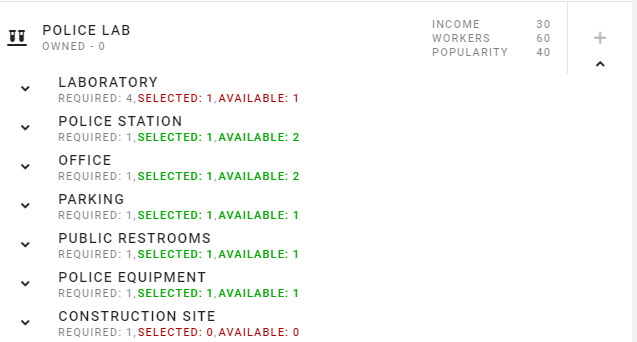 You see I'm shy 1 construction site and 3 laboratory NFTs to make a police lab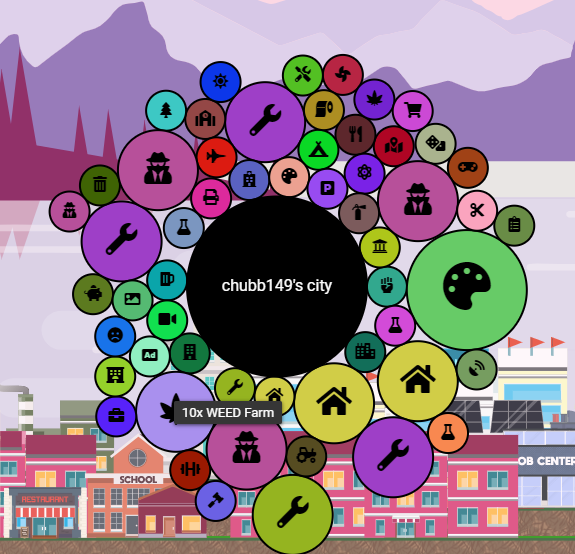 I focused originally on a WEED farm centered build but the newer version of Dcity it is a little lacking in infrastructure. Also any sibilance of competent leadership on my part wouldn't hurt.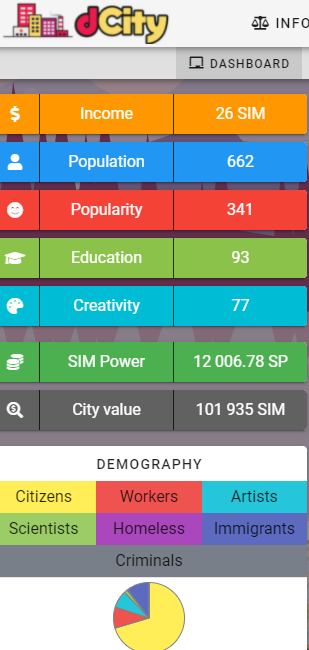 You see I have a little bit in to my build but it pays out gradually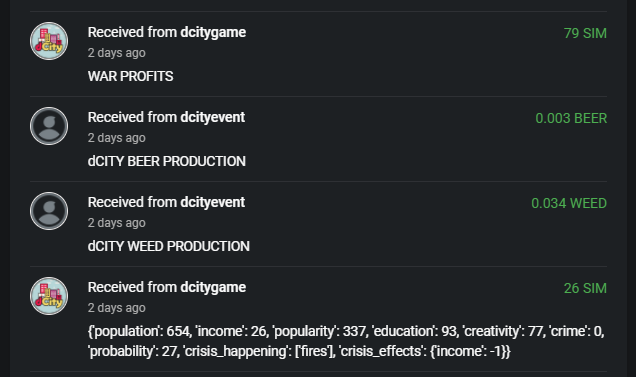 Mine is if your half assing it but there are quite impressive builds generating much more of a return.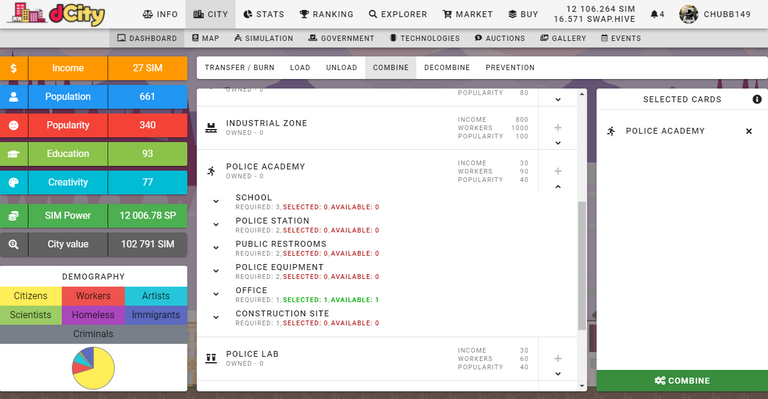 I decided instead to go with the police academy, but you see by combining them you will gain the new NFTs perks but loose the benefits of the NFTs used to make it.





You see this pains me greatly to admit but a town built on weed is short on cops and that's an issue and the Police academy can produce police in a crisis.
Its these secondary perks to the combined NFTs that make them worth perusing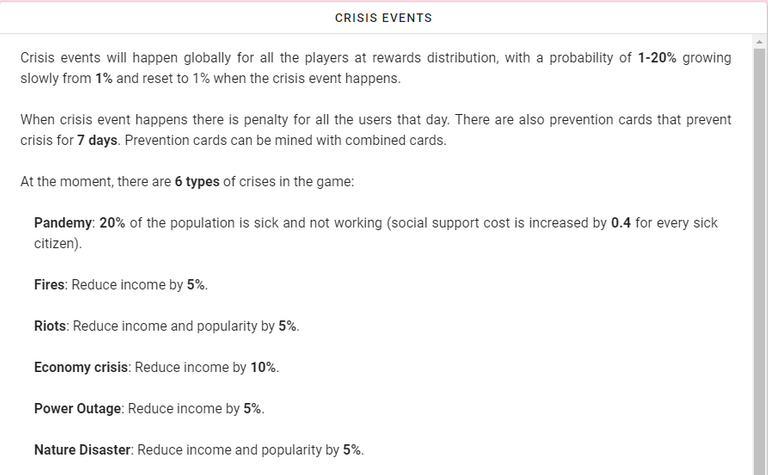 Hopefully stop some riots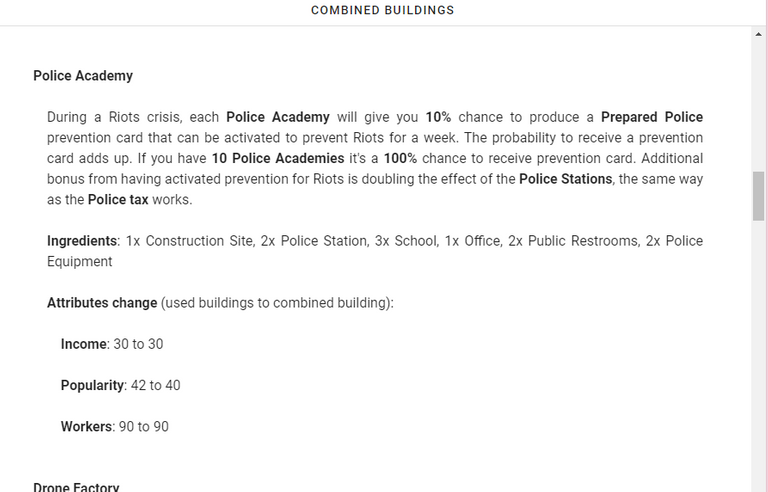 So this is weird but lets blend some Hive NFTs for once.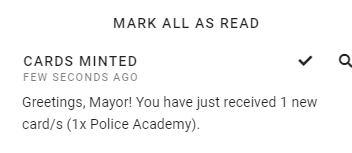 Now I'm going to try to rebuild from this ruble that I let my Dcity became due to neglect and see what it can really do.
Rplanet
Switching gears for a moment over to the WAX blockchain more specifically the WAX Dapp Rplanet



I currently generate just over 50,000 AETHER every 2 Days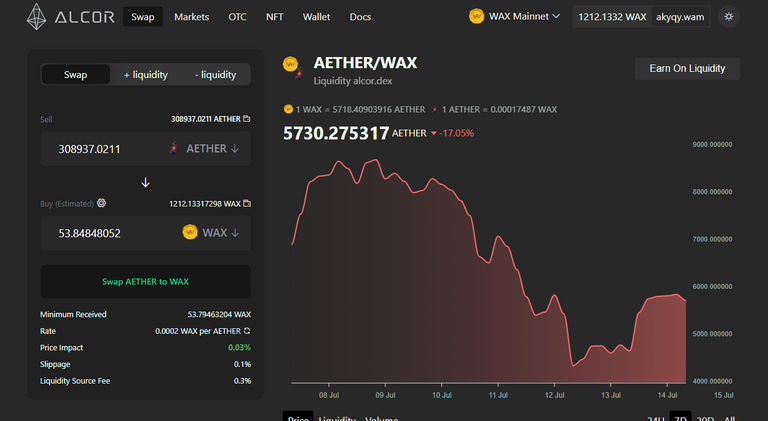 So using Alcor to exchange to WAX I generate around $6 every 2 weeks which isn't bad for staking NFTs, Granted its quite a bit of NFTs but doable Its risky however as certain collections tend to bottom out in price while staked.
So I tend to aim for the older or larger NFT collections, they stand a grater chance of resurgence.
https://wax.alcor.exchange/swap
You can swap generated AETHER for WAX via the link above and your WAX cloud wallet log in.
You can also purchase PLG via Alcor
https://wax.alcor.exchange/swap?output=PGL-prospectorsw&input=WAX-eosio.token
Prospectors
A free WAX blockchain game with so many ways to generate money built into its many functions, Prospectors is an unassuming game but its really complex.
One that I have been looking into lately PGL Staking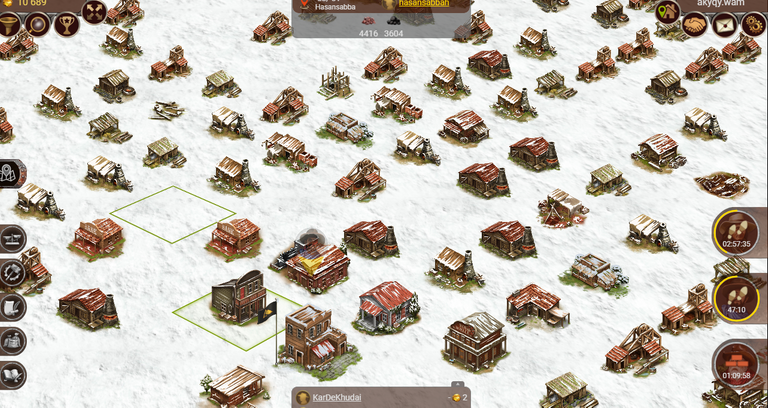 The outlined Building on the game map is the bank I'm using but there are others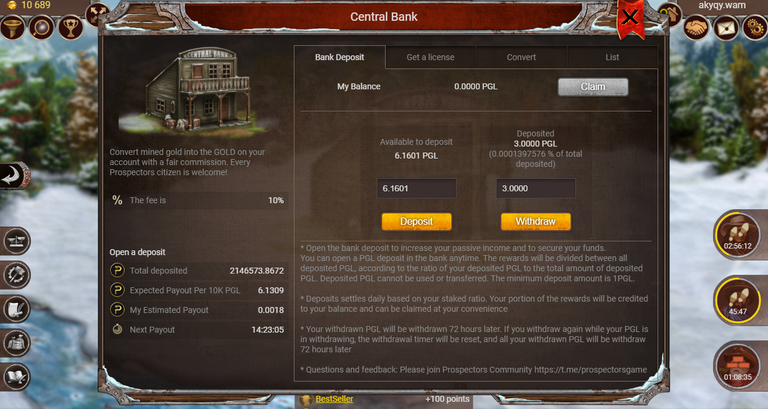 I have roughly $0.45 USD worth of PGL staked (3 PGL) It generates interest at a rate of 10 %
Alright so that's the main bank in game but there are these smaller ones requiring a license to build on your own plot.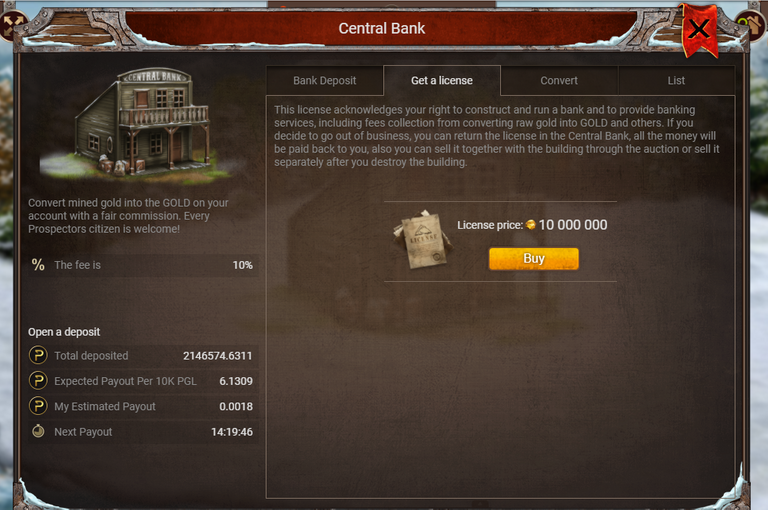 10,000,000 Gold roughly $150, however you can use your worker at one of these.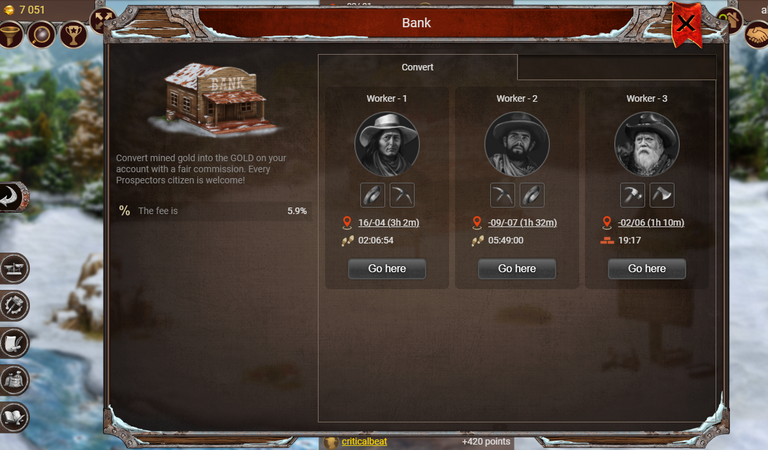 Now how to et this to work I'm at a loss but ill stumble into it and let everyone know.
WAX arena
So this happened but I dont think you can play WAX arena yet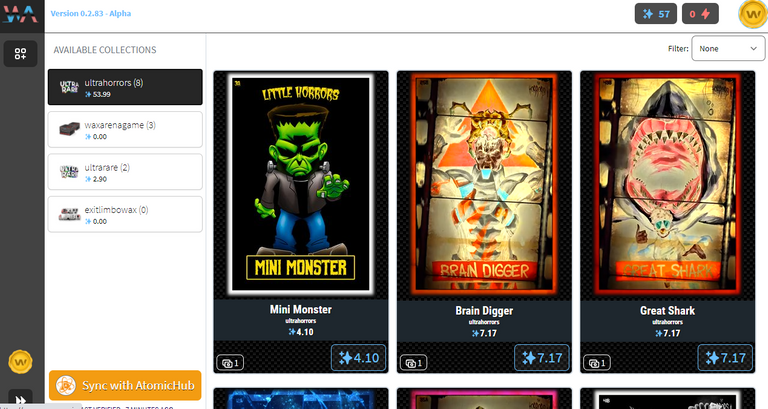 Now if you have the right NFTs on WAX arena you can manage your colection but not play yet as far as I can tell.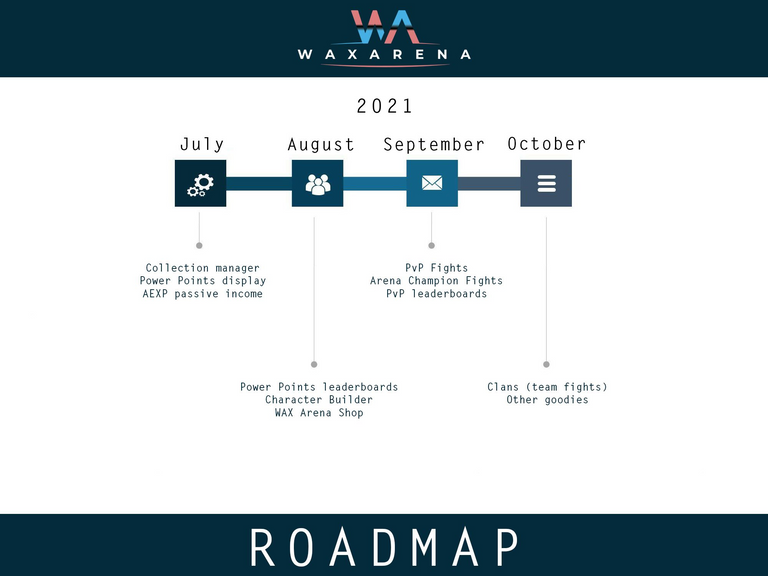 You see this is scheduled to be released this September but now we will get an idea of what can be generated. Just knowing the involvement of Ultra Rare & Ultra Horror NFTs is why I stocked up.



Then once the new colection management feature was released, I sell my purchased NFTs for a good profit.



Its important to understand the why of things when investing this way, Information is power understanding things will happen in a certain way given enough time is how I make the majority of my NFT money.
Guessing is fine but its better to fully grasp action reaction how the marketing functions, that companies motives, and plans ect.
Only through examination of the NFT market on that blockchain as a whole can you expect to stay ahead of that market.
Free Single claim NFT airdrop URL
Todays NFT airdrop is worth roughly $0.60 USD at the current market price of the 6 Splinterlands NFTs within the singular airdrop. This is on a first come first serve basis first WAX wallet user to click the link claims the airdrop. Good Luck readers
https://wax.atomichub.io/trading/link/196943?key=5JbBnNkTqeoxsGvRauhzGz1fuAVyeEvvghei32GEu4Dy6etzfpy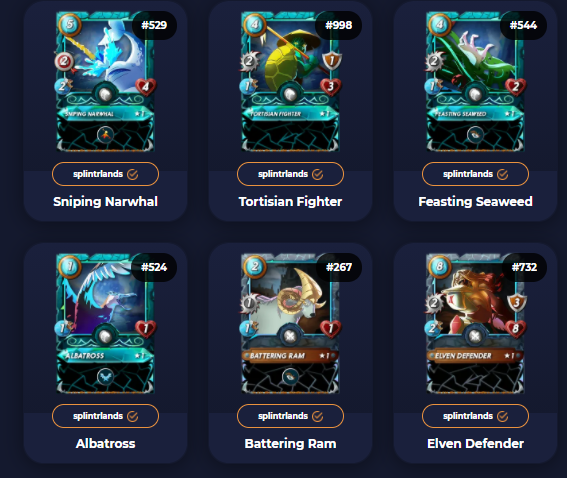 Since most of those are becoming increasingly rare they will likely appreciate and if the person that claims it isn't playing Splinterlands yet that should have everything needed for a match I think to transfer assets you need a $10 spell book but you will be able to play for DEC then.
Once claimed please let others know in the comments it helps
Perhaps your interested in purchasing any of my NFTs from my ever expanding collection you may do so here.
My stock constantly rotates so it changes daily
https://wax.atomichub.io/explorer/account/akyqy.wam
Prospectors topping the NFT sale value for 3 days now also a free to play game check it out at the link below. BTW they have roulette so the Martingale system works here however no site reward and its not a large project so doing this could be detrimental. this game is free it makes real crypto give it a shot its not bad honestly you can make quite a bit on it.
https://prospectors.io?waxref=akyqy.wam
more free WAX games, rewarding free NFTs/Crypto
https://alienworlds.io/
https://rplanet.io/
https://collect.social/referral?r=akyqy.wam
Rising star is a totally free HIVE game no input for steady output my kind of investment.
https://www.risingstargame.com?referrer=chubb149
Up to 5 NFTs on Womplay each of which adds to my accounts EOS bonusses daily. Nice little system of improving payout through involving their NFT collections which increases their Utility value. Making it a investment not a frivolous expenditure this helps market demand increasing price.
https://womplay.io/?ref=EDHNQLM
---
---