NFTs as vIRLs / Funko Pop, Splinterlands New packs news, & Gnome city play to earn game tutorial / Airdrop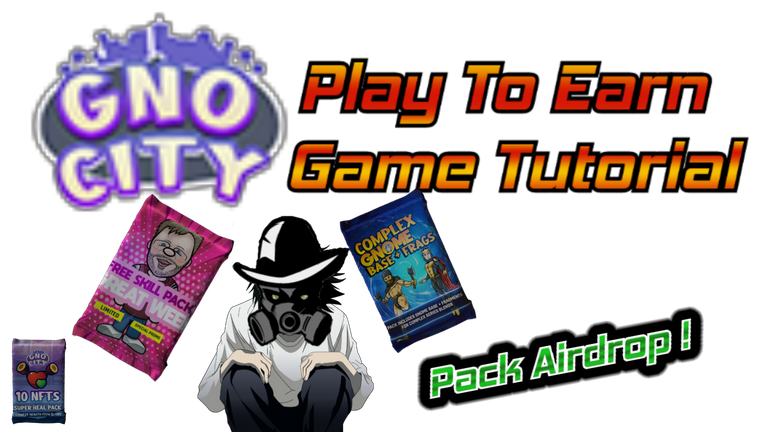 Todays post has a new play to earn game tutorial / gnomes airdrop, Funko pop vIRLs, rising star tips, & Splinterlands tips. I was asked after my last post if gnomes was play to earn or pay to earn. The answer is its like Splinterlands in other words once you buy the spell book or spend $5-$10 its play to earn. This will be further explained later on but first up is vIRLs.
Funko NFT drop 9/30/2021
Recently the NFT vIRLs from Funko pop have been the only NFT colection to thrive where the others tend to fail.
What makes them unlike the others are their attachment to the Funko pop real world collectables.
Now a vIRL is a real life item represented virtually (virtual + In Real Life). This has existed for a while now essentially serving as a voucher which could be redeemed for an item.
Introducing NFTs to the equation as well blockchain to this process strictly streamlines & legitimizes the process.
A NFT vIRL (virtual + In Real Life) technology is on its way to some major quality of life improvements. It sounds like scifi but its actually real & something that has been used more frequently in the NFT market as of late.
Though talked about mostly in a speculative mater or a potential future usage by most NFT lines there are a few that actually have a functional vIRL NFT use case.

Funko pop is by far the best of the WAX vIRL NFT lines as their vIRLs are collectables these collectables are one of a kind and are only obtainable through their NFTs.
For those unaware Funko pop collectables can get extremely expensive for limited minting's.
Though there is the downside of shipping an item to someone creating a larger carbon foot print, Blockchains like WAX or HIVE have the advantage over blockchains like ETH in this regard as they take far less power.
Since less power is used (DPoS) networks are naturally producing less carbon to facilitate every function including NFT production and distribution.

The video above highlights the WAX blockchains carbon neutrality making WAX in particular a good choice for vIRL NFTs.
Funko pop collectables regardless of the brand they represent have had shockingly good NFT sale figures on WAX.



In the WAX market the average user has shifted focus so subjective NFTs have been dwindling in popularity.
Despite this the Funko NFT lines have been doing great due to their real world use case collectables.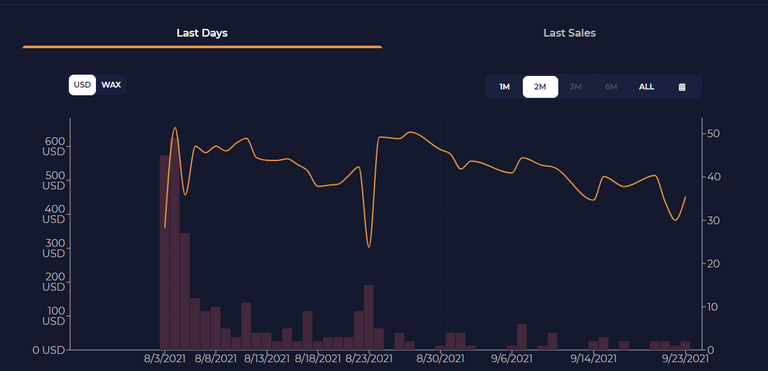 These are the Ninja turtle NFTs above sale figures in the last 2 months notice no drop in price but a average that seems fairly stable on the price point.
TMNT & Big Boy Diners seems like an unpopular franchise for their collectables to have value and yet.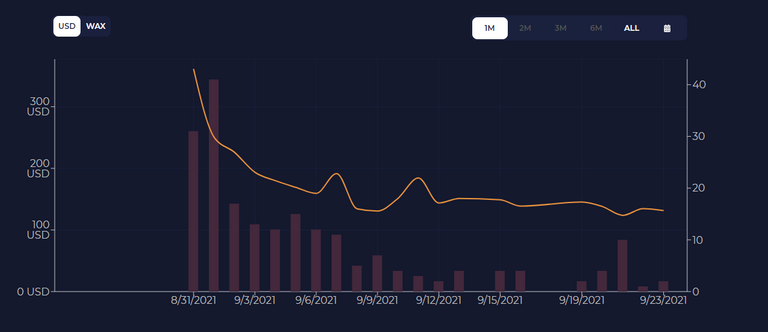 After their initial hype dies down they maintained a surprisingly high stable price point.



So how does this info help you the reader well the next Funko packs to drop will be released on the 30th of September this month.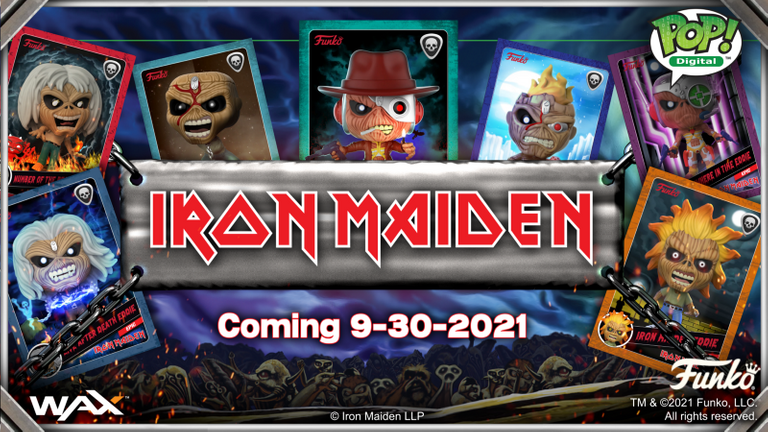 Iron Maiden is a band I use to listen to I'm sure many of us still do from time to time. An Iconic band meets rare collectables talk about better then the competitors.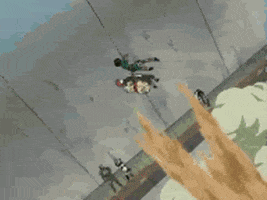 I will be buying several packs at launch, & then opening them for an unboxing shortly. Know in advance if your a U.S resident these will likely take credit card only.
I hate it I know we are talking blockchain they make you pay in credit usually as big companies dont accept small crypto so some require credit cards.
Not saying these are a fool proof investment but from the fact WAX Atomic Hub just gave Funko their own page like Splinterlands.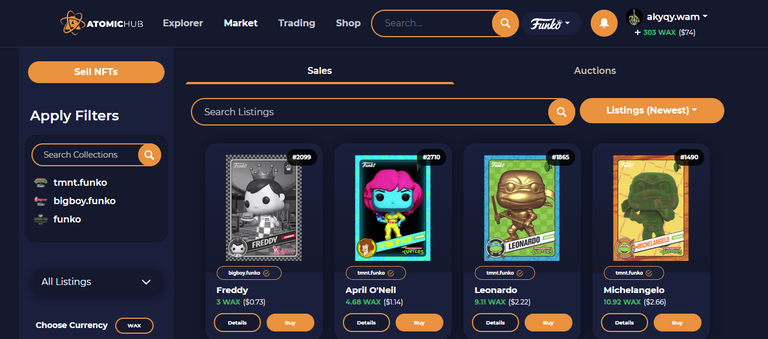 https://funko.atomichub.io/market
Funko finally making a NFT line I would not mind collecting as a purely subjective purchase (IE a fan).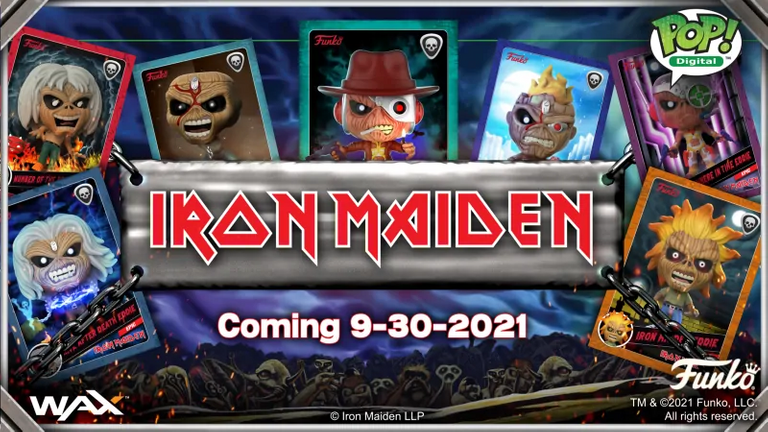 This will be a launch I am definitely attending the market does not lie to me and their big boy colection cleared $20,000 on a single sale.
Details on launch
https://wdny.io/funko3/
Medium article about Funko.
https://wax-io.medium.com/iron-maiden-hits-the-wax-blockchain-c50e76cb9eaf
Splinterlands Tips
Just the usual check in touch base on Splinterlands like I try to shoe horn in on every write up.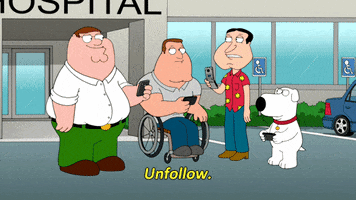 Yeoh I talk about this colection of NFTs far to much I will give you that but the topic of Splinterlands has a great deal for me to discuss.
Especially with the rise in popularity Tips like this are more important then ever.



Out of this line up which card is worth buying first, while subjective varying from person to person if your new I would recommend the 1 in the center.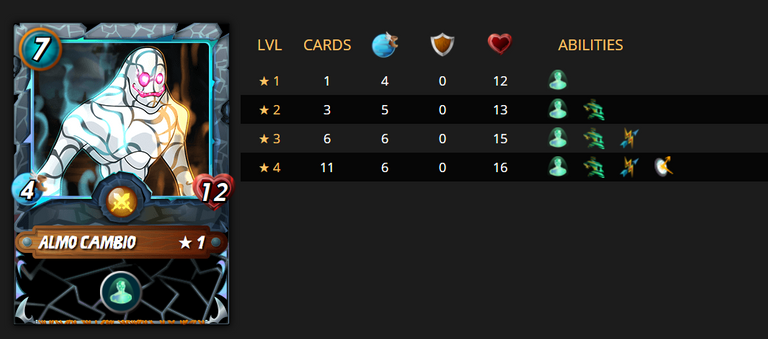 Almo Cambio has the poison resistance ability at any level, though possessing no attack when played on certain matches with the poison rule set.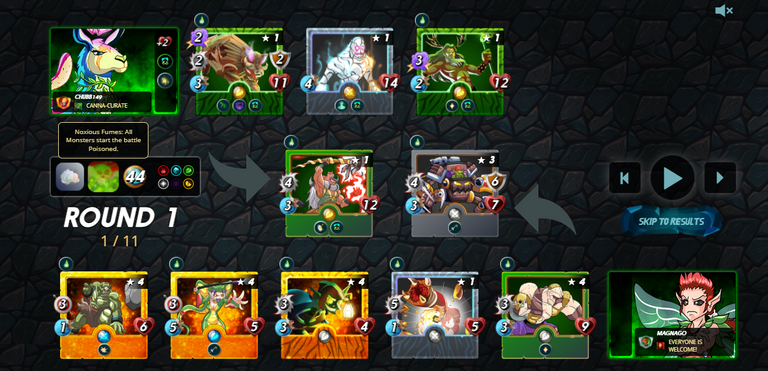 Almo Cambio basically will win the match by surviving the poison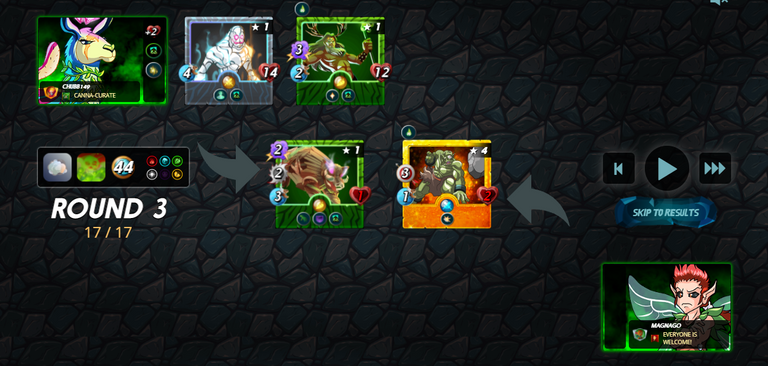 My tip is this if your sinking money into Splinterlands currently until the new packs launch if the price lowers buy useful cards you do not have yet.
Almo Cambio is cheaper then it has been for a while if they hit $15 ill buy them but I own 1 already, it will win poison matches for me constantly




My most recent examples are above that's a genuinely good card & actually worth the price.
So my tip is just that you should find a way to breath poison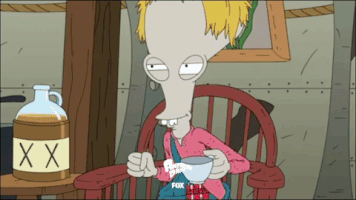 For the love of god not in real life in Splinterlands!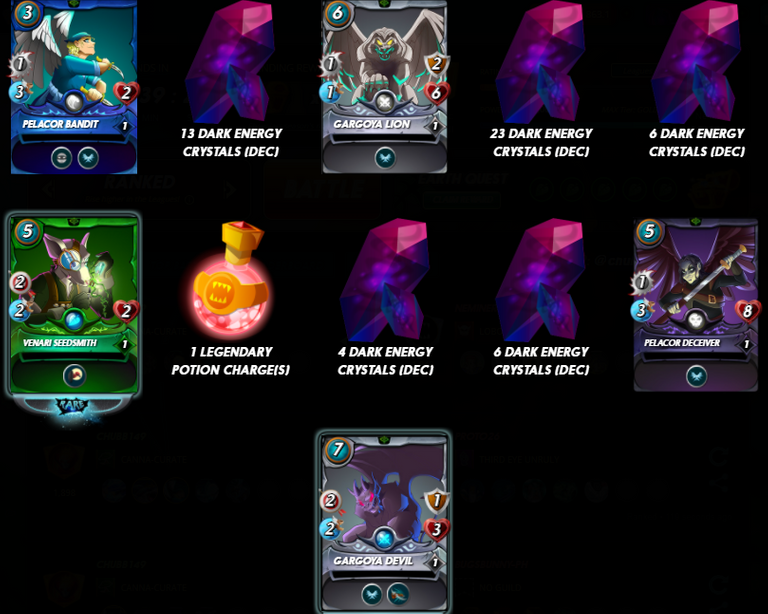 https://peakd.com/splinterlands/@splinterlands/chaos-legion-set-and-presale-info
The new packs are less then one month away from presale The link above has all the info on the Game play changes and Chaos Legion packs.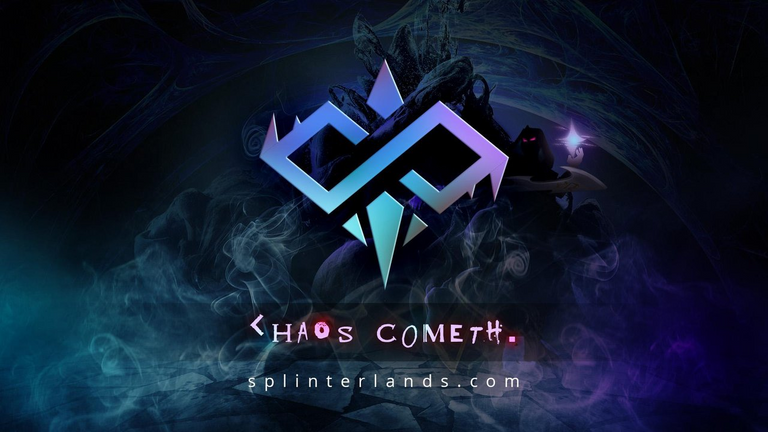 The new price point will be $4 instead of $2 for the untamed packs the last series.
Major presale rewards specials sales & SPS staking requirements for some presales or deals. Please read their full article link below.
https://peakd.com/splinterlands/@splinterlands/chaos-legion-set-and-presale-info
This is important info that each player should read them selves I dont like to paraphrase with info this important.
Just know the presale starts the 18th of October but please read their article.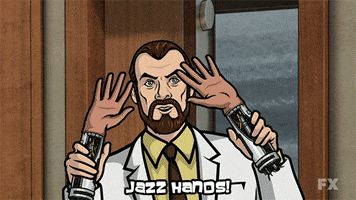 Gnome city
Believe it or not this game is shockingly similar to Splinterlands, but there are a few differences.
Instead of a HIVE alt DEC you earn a WAX alt called GNOKEN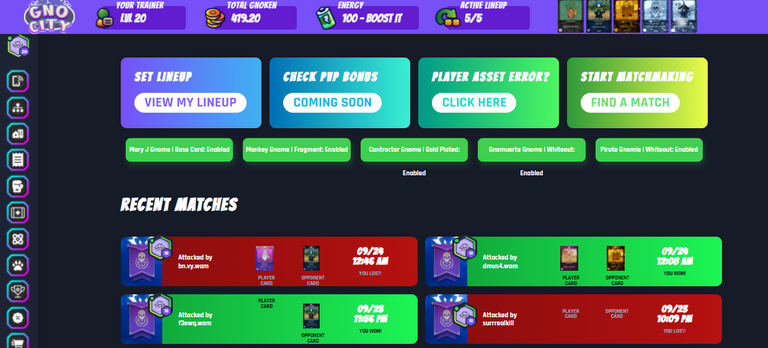 DEC has a capture rate based on a myriad of factors including the number of matches you have played recently. Gnome world has energy to prevent users from over playing, energy regenerates daily.
You need to do a few thing to be able to play from then on it should be little to no cost to do so.
1st Getting your Gnomes, which are shockingly cheap starting at $0.06 USD in WAX.

Though you dont need 5 gnomes to play I use 5 so get them if you can afford extras.
Gnomes available here.
https://wax.atomichub.io/market?collection_name=gnomeseries1&order=desc&sort=created&symbol=WAX
Next is food which will increase your gnomes health, food is to me the most expensive with a $5 price tag per pack.

Food can be purchased here
https://wax.atomichub.io/drops/81786
So far you have spent like $5.70 or so total next you level up your gnomes Not free but cheap like $1-$2.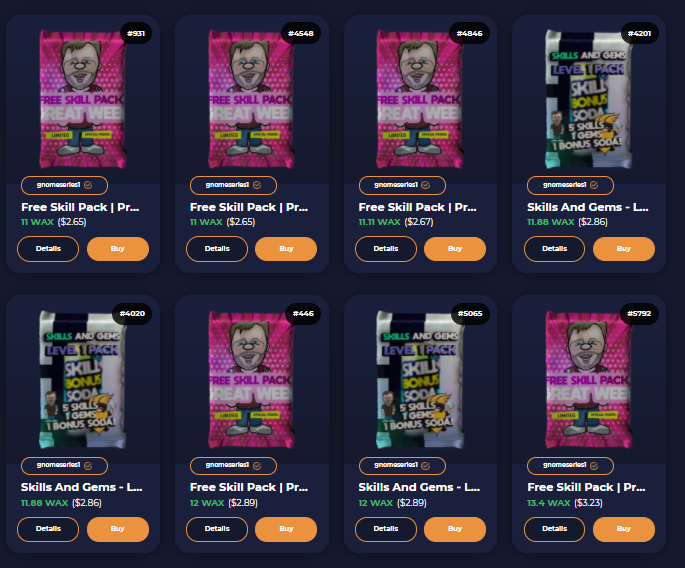 Either like $3 after market but if you strictly play the game for them free.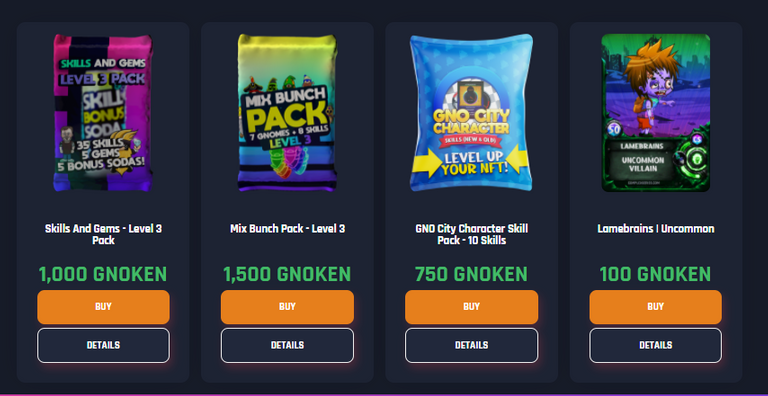 You get like 10-20 Gnoken depending on the gnomes you use per round won.
Todays lucky reader will get enough packs & NFTs to start playing just get your gnome to level 1 in game via their skill NFT blend use case.
https://www.gnocity.io/skills-gnomes/
Simply select the skill card(s)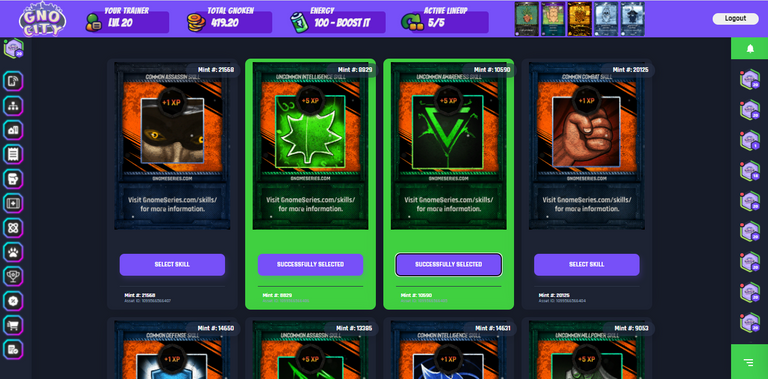 Then select the gnome to level up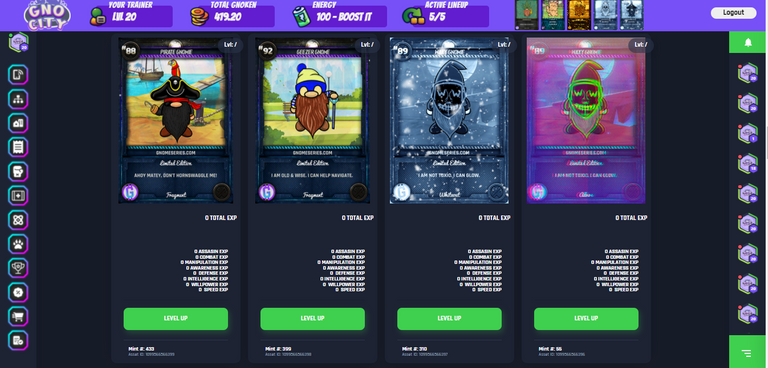 Hitting level 1 is enough to add that gnome to your line up.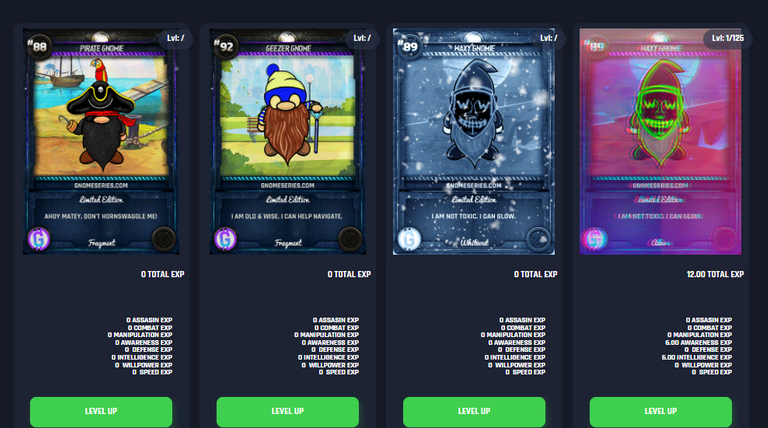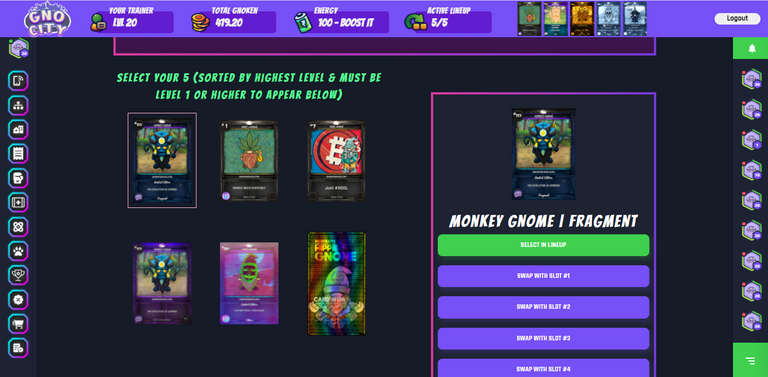 Once you set your line up & feed your gnomes you can play PvP.
Your line up vs their line up there is no actual match but for a WAX game this is outstanding. Offering several forms of Staking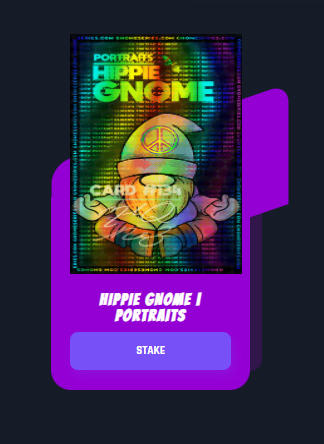 Including both crypto and NFT staking which effect your game EXP or GNOKEN drop rate per match.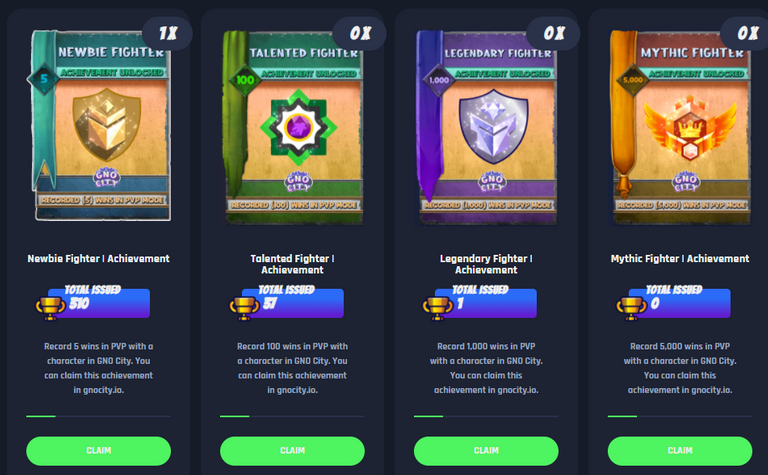 Though it takes some money to play its not more then the cost of a spell book all together, & you combine this with Splinterlands that is 2 play to earn games to play a day.
Like Many of the WAX alts GNOKEN can be traded here on alcor link below.
https://wax.alcor.exchange/swap?output=WAX-eosio.token&input=GNOKEN-gnokentokens
Lets see what playing the game has eared thus far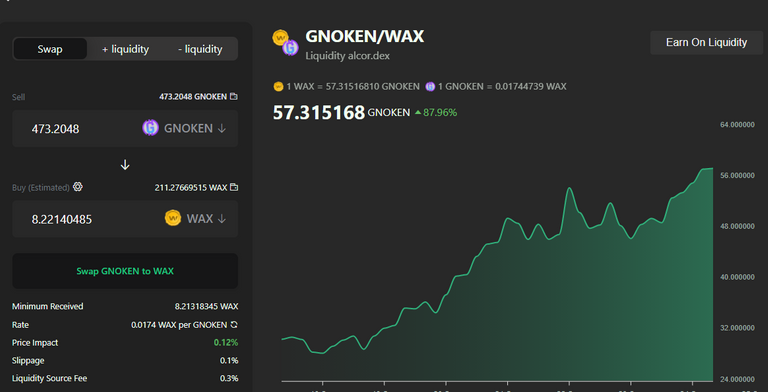 8 WAX for maybe an hour playing and though I have spent like $30 I sold one for $16 I can play now for free basically.
If you play prospectors or Alien worlds though entirely free you earn much less per time spent unless you spend a great deal of money on those games, but gnomes are cheap & earn more $ quicker.
No referral so I have no motive on my end here
https://www.gnocity.io/
Unboxing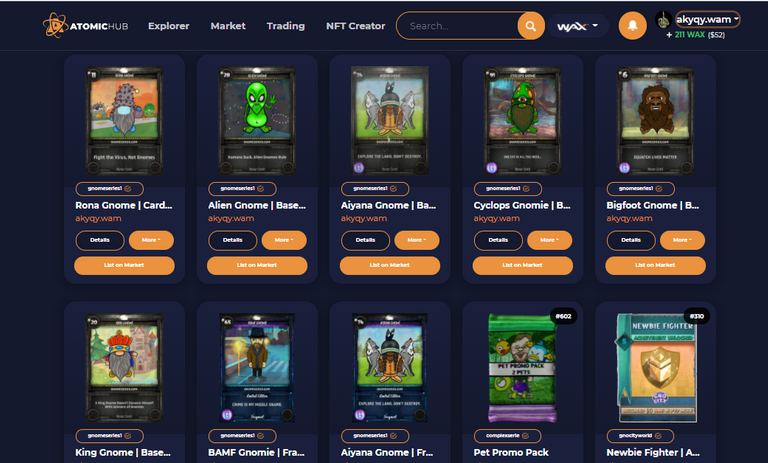 Not great but that pack is only $3 so not a huge gamble either, next one contains pets a mechanic I have yet to test in game so I spent $13 just to get one which was free at one point.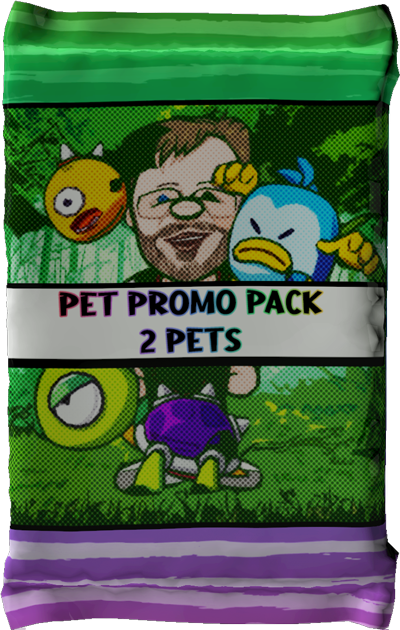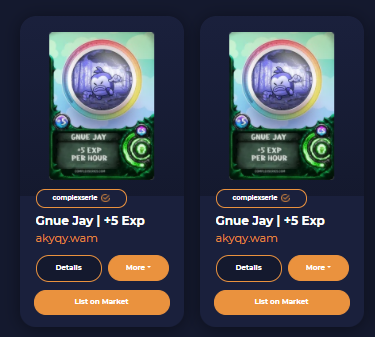 Only has 2 pets pets once staked generate my cards set in my que 5 XP per hour. Given increased level cards sell for more that is an important game mechanic.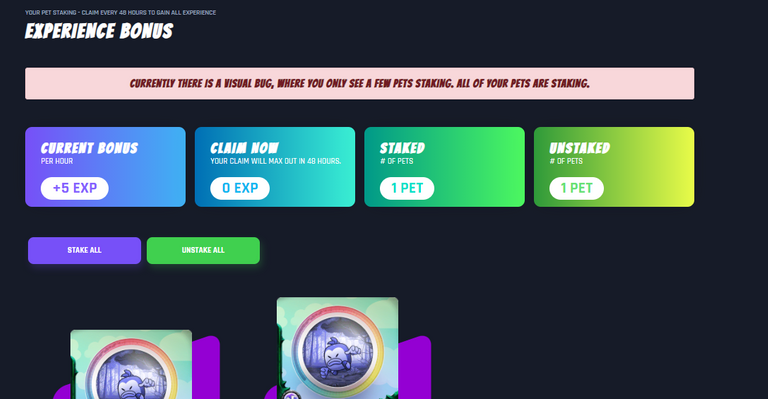 Though yeah you might spend a bit you should check out Gnomes & Gnome city.
https://www.gnocity.io/pets



Keep your gnomes fed they earn GNOKEN for you while your away by wining when an opponent attacks you. However your gnome NFTs dont ever diminish to the point they dont have value simply Feed the gnomes they fight until they run out of energy.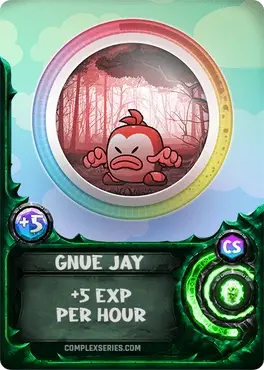 Just realized I can sell each of these for more then I paid for the pack. I paid $13 minimum listing price for the pet pack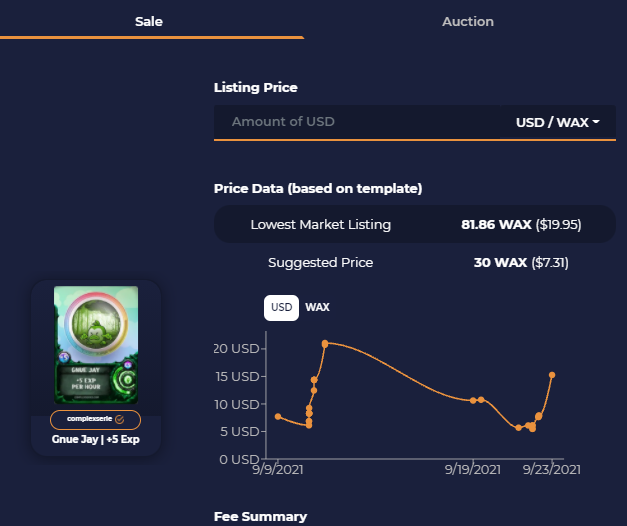 $19.95 a piece with the last sale being $7.31 Ill try for 1 = to the pack price. Todays lucky reader gets the following NFT packs, all 3 of these 👇 , Splinterlands, KOGs, & Funko NFTs



Gnomes + Funko have both been added to the Tip bot NFT Airdrop line up as well.
CPU usage on WAX
Now many games on WAX including Gnocity, alien worlds, & prospectors require CPU.
CPU users usually get based on the amount of WAX staked vs the amount of network functions they execute within a 24 hour period.
Depending on how often you utilize WAX you can actually have to stake a good amount of WAX. If you dont want to or cant stake that much try this. CPU renal



The site CAIT also is functionally a NFT market and a Faucet as well. Renting CPU though temporary 24 hours is cheaper and they give you a WAX alt STEAK
https://caittoken.io/
STEAK for now has a usage in their NFT store or can just be traded on Alcor.
https://wax.alcor.exchange/swap?output=WAX-eosio.token&input=STEAK-token.steak
Rising star
This game has had a sizable uptick in NFT sales for me lately, Typically my game play earns the money with this colection but their NFTs have been selling for me lately.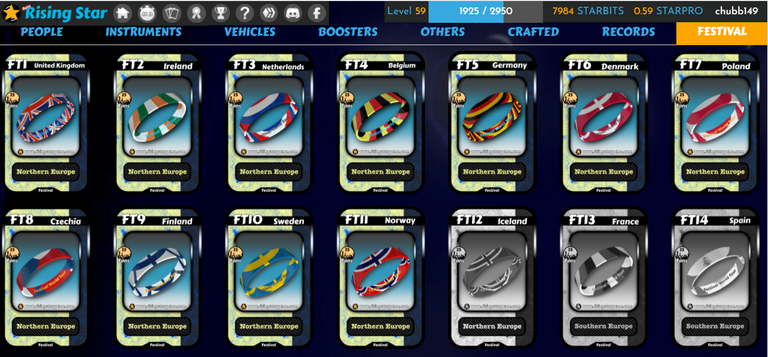 So other then the usual update of the music festival this week I decided to utilize their custom shop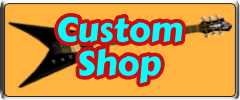 Costing 1000 STARBITS per mission the Custom shop rewards you in random parts of an instrument.



Enough correct parts you get to build an instrument in my case a guitar.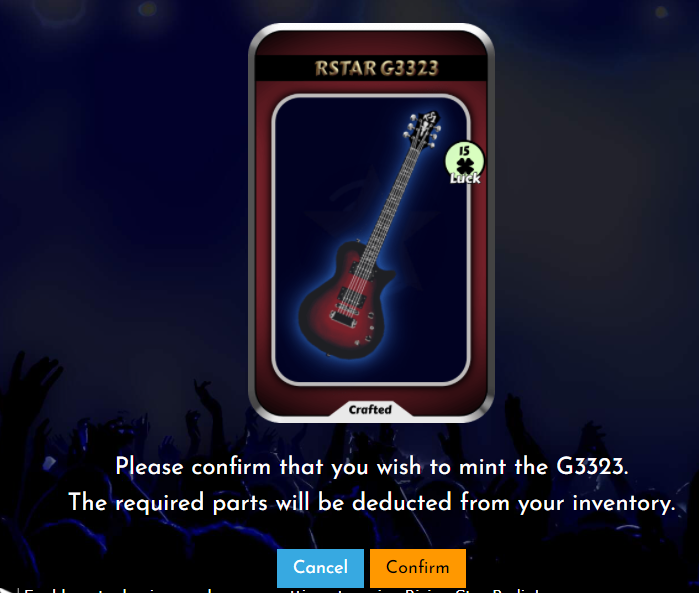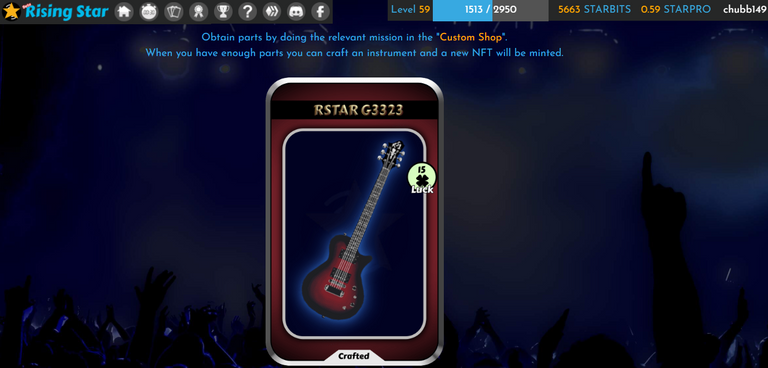 Given the recent rise in sales I have been experiencing I was testing different methods of NFT production the custom shop seems the most cost effective.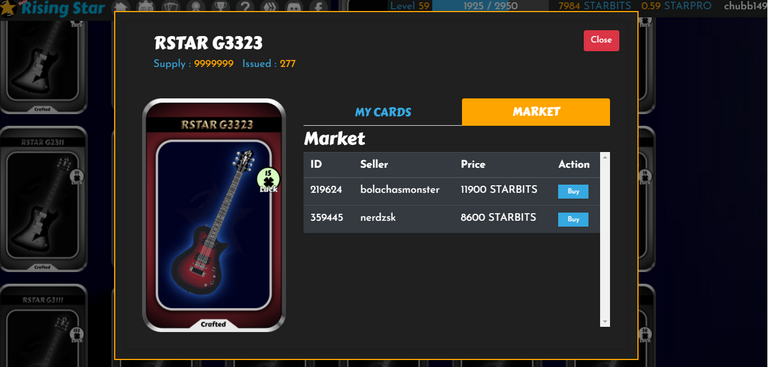 The resale is high though the ability to craft one is somewhat up to chance. Getting the same parts tends to happen and you need one of each, so there is no set cost but I spent $1 could sell the crafted NFT for roughly $1.30 at the time of writing.
Currently I'm getting my Rising star NFT inventory up to do a rising star give NFT away here on HIVE. For now its only in the works but something to expect in the future.
Not playing yet you might want to start if you want you can utilize my referral below.
https://www.risingstargame.com/?referrer=chubb149
NFT Curveball News
In these sections ill explain news or information I recently discovered pertaining to NFTs.
First thing that threw me I Snoop Dogg being a NFT whale n the side, keeping the account separate from his rapper career.
Though snoop Dogg has launched NFT songs or albums in the past It threw me through a loop that he's actually fairly involved in NFTs via a previously anonymous account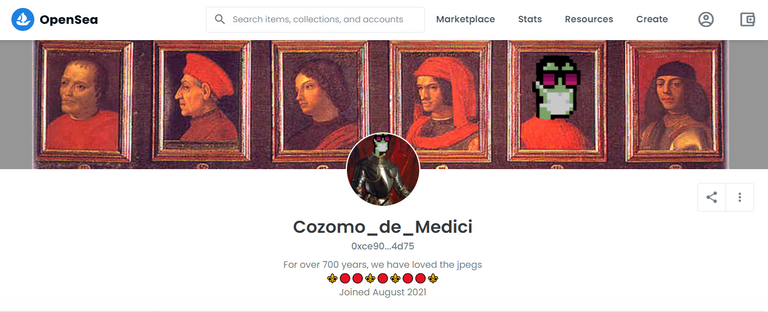 Here now you have snoops open sea account, so you can se what he has been collecting or send him NFTs.
https://opensea.io/Cozomo_de_Medici
Snoop had been working with the creator of Meme Cat (expensive ETH NFT colection) Andrew Wang. For a while Andrew having no idea it was actually snoops account he had been working with.
https://twitter.com/andrwwang
Either account is a great follow on twitter for those in the NFT market.
https://twitter.com/CozomoMedici
RPLM
Readers may remember I did an unboxing for the Reptilium genesis pack.



I didn't sell many from the 5 pack yet but my account started to generate RPLM every Tuesday. So random crypto starts showing up had a guess as to why & double checked IO found out...
Collect NFTs, Earn Weekly RPLM Drops every Tuesday by holding our NFTs. the higher the level the greater the pay out of RPLM.
They have an active drop and blend use case page on Nefty Blocks.
https://neftyblocks.com/c/nft.reptile/blends
RPLMs weekly pay out requires you to just register on Cait (free)
https://caittoken.io/



Cait is helping independent creators on the WAX blockchain with WAX alt DeFi, RPLM is an example of that and thus pay out requires your Registration on this page 👇 via your WAX wallet approval.
https://caittoken.io/account/registration/
Register there own one Reptile NFT get RPLM every Tuesday, like every WAX alt you can trade it on Alcor
https://wax.alcor.exchange/swap?output=RPLM-metatoken.gm&input=WAX-eosio.token
NFT Air Drop(s)
First up the regular airdrop I add to every post via URL, clicking the following link can claim a total of 6 WAX NFTs for the first lucky reader to click it.
https://wax.atomichub.io/trading/link/360716?key=5JsV9CVrkDwmE6Wugh1wPF4YZwAoa6tJKkAQeUBLyGCfALevxWq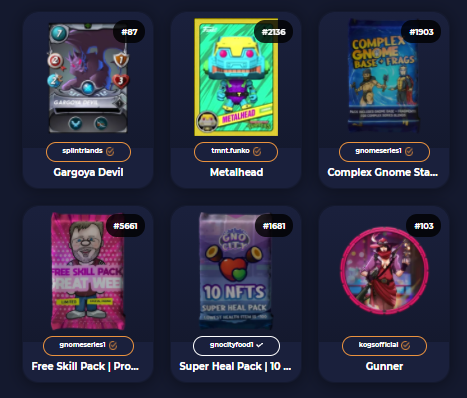 Todays has 3 packs of NFTs in it I could be giving away 100s of dollars IDK it for the lucky reader to find out. At the very least this will be enough to play Gnocity.
https://www.gnocity.io/
Triger a Tip bot get a NFT
Given the rise of popularity of my NFT airdrops & Since there are a few forms of Hive crypto which you can trigger a bot to distribute via a command.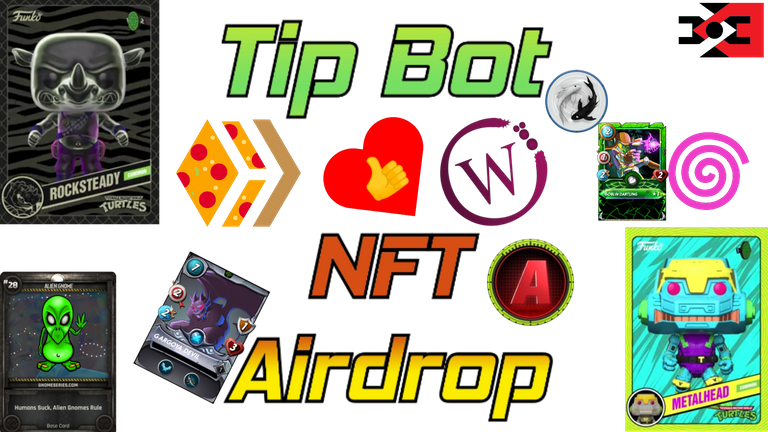 Why not do a secondary airdrop for those that want to participate simply trigger one of the (Tip bot HIVE alts) In the comments followed by your WAX wallet address. Those who want a specific colection can request it If able to facilitate ill happily oblige.
Once I'm aware you have done so I will send a verified NFT for every coin triggered.



BERR is currently out of order but the rest should work fine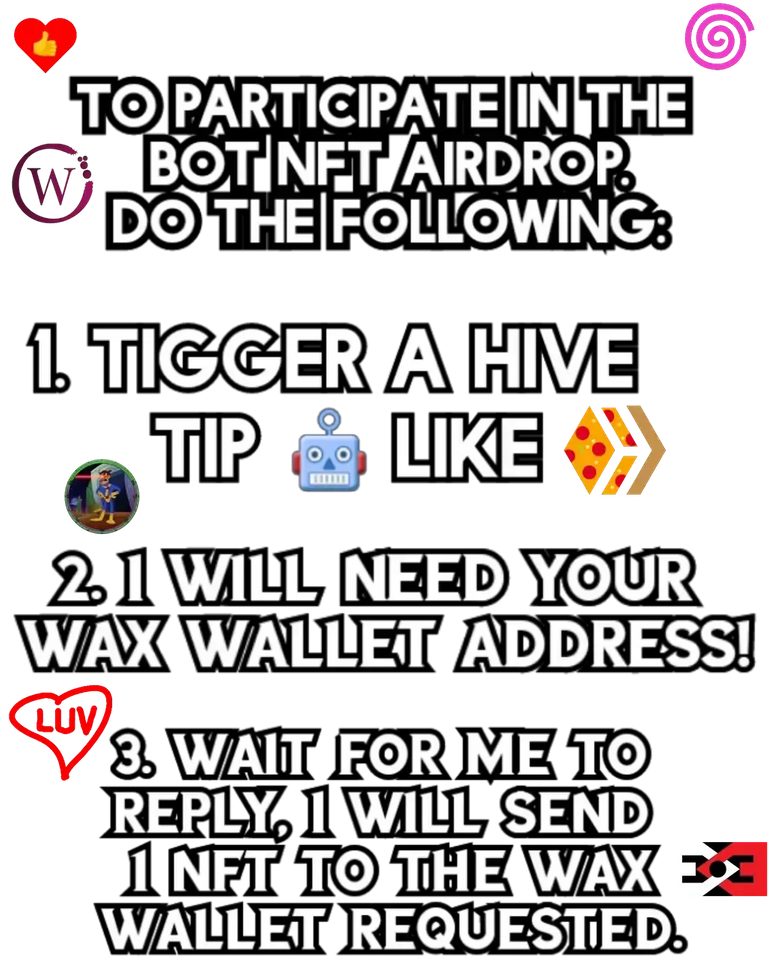 It may take a while but I will respond once the NFT(s) are sent to verify I have done so.
Links
Perhaps your interested in purchasing any of my NFTs from my ever expanding collection you may do so here.
My stock constantly rotates so it changes daily
https://wax.atomichub.io/explorer/account/akyqy.wam
Free WAX game play to earn
https://prospectors.io?waxref=akyqy.wam
https://rplanet.io/
https://collect.social/referral?r=akyqy.wam
BSC ALT tipping Social media platform
https://www.torum.com/signup?referral_code=chubb149
https://www.gnocity.io/



https://www.risingstargame.com/?referrer=chubb149
https://www.cryptobrewmaster.io/game/invite?ref=3d5efa435682425384e9aeb6236ab07e&code=AlphaBonus
https://splinterlands.com/?ref=chubb149
https://www.hashkings.app/login
https://www.dcrops.com/?ref=chubb149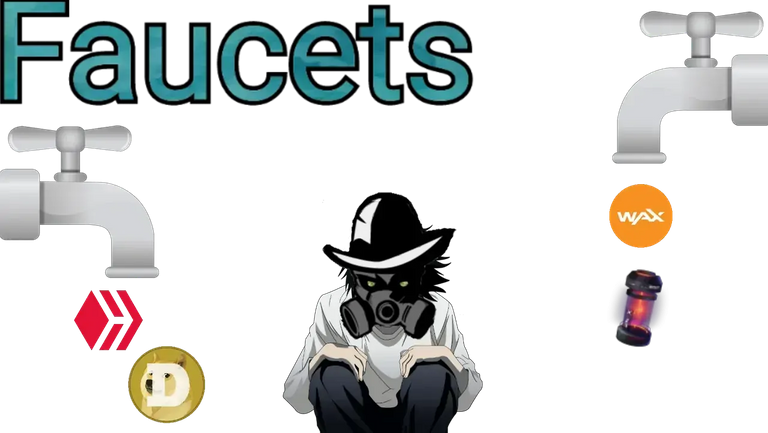 Hive direct payout
https://giftgiver.site/faucet
WAX alt direct pay out has GNOKEN
https://caittoken.io/account/faucet/
WAX & HIVE indirect pay out also SHIB
https://coinfaucet.net/?ref=4e6a49344d54673d
Play to earn BTC ETH DOGE
https://rollercoin.com/?r=k3801qv5
DOGE + ZEC
https://pipeflare.io/r/2nh2
---
---