Play to earn Portfolio Tricks of the NFT day trade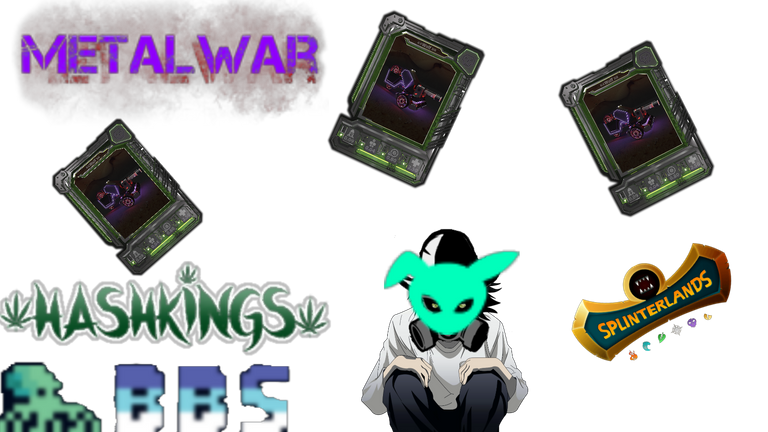 During the last year I have sold over $30,000 worth of NFTs, the goal of all my posts is to arm you the readers with knowledge I gained doing so. That $30,000 figure is strictly WAX all together my approximation of the total is around $50,000. 2 years ago I couldn't afford gas for work literally poverty level income.
Its for this reason I try my utmost to impart ways anyone can build a play to earn portfolio.
HIVE is by far the most important tool at anyone's disposal it takes effort for not much reward at first, but looking back I'm happy I put in the effort.

With play to earn games like Splinterlands, Dcrops, Hashkings, Dcity Rising Star, Crypto Brew Masters, & more its possible to make minor profits go further.
In this post ill be going over some more tricks that helped me get to where I am now. Of course I always share the wealth with 3 NFT Airdrops at the end of the write up.
Blockchain Gaming industry
Most dont think of Blockchain Technology as an industry more a means to an end. Perhaps they even view it strictly as financial in nature as Bitcoin or other forms of Crypto based on blockchain are simply investments or collateral.
While yes Blockchain Technology has impacted & improved the financial sector significantly, this is just the beginning of the applications of Blockchain tech.
Blockchain gaming is starting to show the necessity of similar accountability for gaming studios & agency on behalf of the asset owner.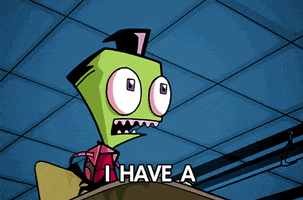 Again this is a singular focus & while not thought of as an asset digital purchases have been overlooked until now. Blockchains ability to guarantee ownership & authenticity is giving power to the asset owner never thought possible.
While Play to earn games seem unsustainable its the typical videogame industry that's not sustainable. Weather its the studios forcing game developers to become overworked to meat deadlines, or the player forced to pay more for games worth much less then they are forced to pay.
Predatory practices like worthless cosmetic upgrades (skins) being overpriced, & loot boxes being unaccountable / intentionally geared to addict's are just a few problems blockchain technology solves.
Blockchain Technology at the end of the day is a tool like any tool its how its used that determines weather its impact is a positive or negative one.
Giving agency back to consumers which have been conditioned to believe its not theirs to begin with is a noble pursuit. Games are but one area of society in need of this redesign we are stronger together.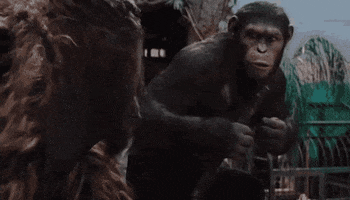 Gamers are nerds our people I can think of worse places to start repairing a fundamentally flawed society.
You as an early adopter of blockchain technology have more power then you know, the world lacks experienced blockchain users help others see the light.
SPS & Player agency
Splinterlands is a good example of player agency, while not yet implemented it is an integral part of the SPS design. From what I gleamed from the SPS white paper in Game governance & Players Endorsing other players via delegation of Staked SPS are things we may expect to see.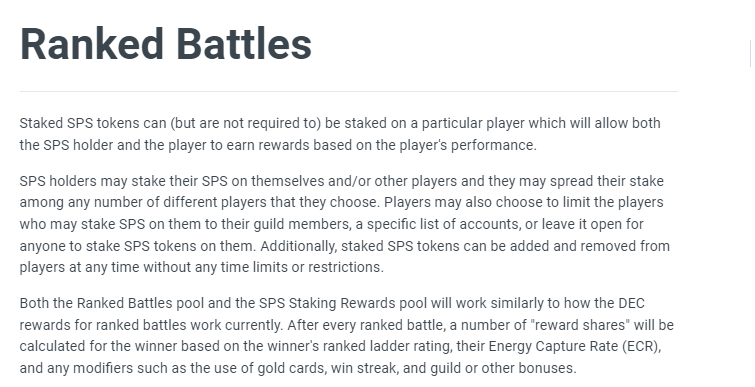 https://sps.splinterlands.com/rewards/ranked-battles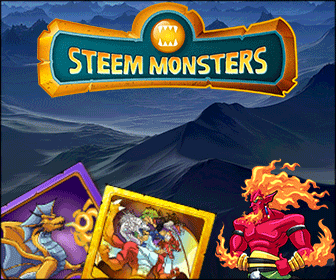 As I stated previous section we need to rethink how the gaming industry functions currently. Professional gamers needing to get endorsements the old fashion way which leads to a disconnect of their fanbase. Assuming the SPS usage is going to turn out the way I currently understand it Splinterlands wont only change the game but the gaming industry as a whole.
My intention isn't to add pressure to the Splinterlands developers or creators, but to inform players of the importance of SPS & Splinterlands in general.
Renting digital assets arguably has already changed the play to earn landscape perhaps with time the gaming industry as a whole.
Only going to change society as we currently know it, no pressure or anything.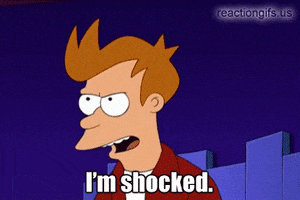 Want to be a part of this ground breaking blockchain game please consider using my referral below.
https://splinterlands.com?ref=chubb149
A spell book will cost $10 after that Splinterlands is a free to Play 2 Earn.
Liquidity
My main problem with liquidity in the past was it mostly centered around ETH which means gas fees higher then me on a Tuesday.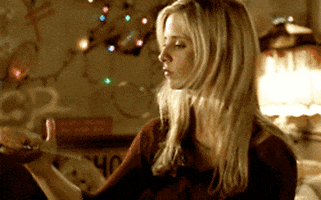 Both WAX and HIVE have a brilliant solve based around staking for network resources which replenish gradually. Before I get to far into this, a little intro to liquidity for newbies.
When referring to liquidity in regards to crypto or investing liquidity is defined as the following.
In terms of cryptocurrencies, liquidity is the ability of a coin to be easily converted into cash or other coins. Liquidity is important for all tradable assets including cryptocurrencies. In terms of defining liquidity, it is essentially the ability of an asset to be quickly converted into cash or another asset.
All caught up Liquidity is necessary for exchanges to move beyond the P2P (Peer 2 Peer) trading causing in certain cases market manipulation.
Though right now BSC is the place most if not the majority of investors go for liquidity pools HIVE & WAX are my preferred options.



WAX has Bludac Not great but its only 3 months old https://bludac.io/



HIVE has Bee Swap👆 or Tribal Dex👇



https://tribaldex.com/dieselpools/pools
https://beeswap.dcity.io/swap?pools
Honestly HIVE is far superior on liquidity Pools both Tribal Dex & Bee Swap are great options, but I like the new Bee Swap.



Other then just a solid investment option supplying liquidity helps the projects & blockchain in question establish stability.



I tend to use liquidity pools on HIVE & WAX as a source of info.
So if it is within my power I attempt to help out by supplying liquidity to them & learn about them.
For instance both SWAP:STATE & SWAP:DFY are solid off chain projects I discovered through their HIVE alts & liquidity pools.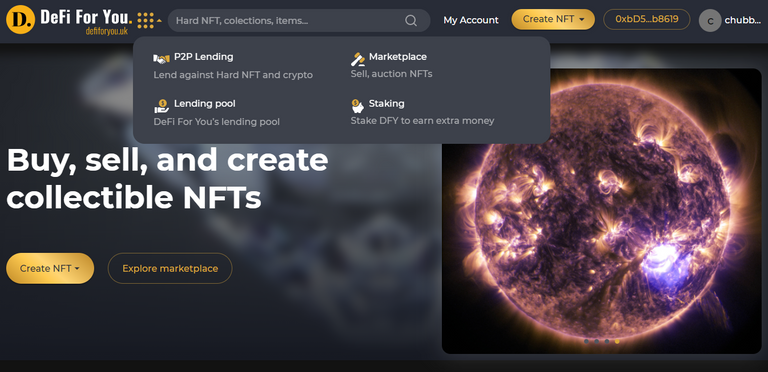 DFY DeFi For You is a one stop shop for Loans, NFTs, Liquidity pools even run your own digital pawn shop they give you 50 DFY for Verifying your account. If your looking to sign up for DFY please consider using my referral code.
Code 👇
1Z00WMTVSG
Or Referral link👇
https://app.defiforyou.uk/login?tab=1&referral=1Z00WMTVSG
A digital asset pawn shop is a first for me got to say I'm impressed & they let you run your own. DFY also is a NFT market, P2P lending platform, & DeFi all in one place.


Needless to say I'm providing liquidity on their HIVE alt pools particularly the one with SWAP:STATE. STATE has its own thing going on a Metaverse bringing something to the table no other metaverse has Splinterlands.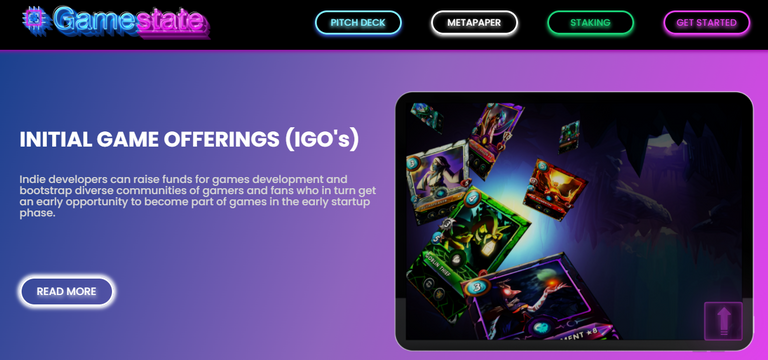 The Game State Project is still in its Polygon IDO phase meaning its just starting up but they are impressive none the less.

Cant wait to see where both projects go & I found both through liquidity pools, nothing beats early info in investing.
https://www.gamestate.one/

BBS
Rising Star clued me into this new Social Blockchain forum.



You earn BBS for posting or interacting in created BBS pages, Still new Rising Star has one of its more popular pages.



You can sign in with twitter & I already made $3 just messing around I haven't even posted there yet.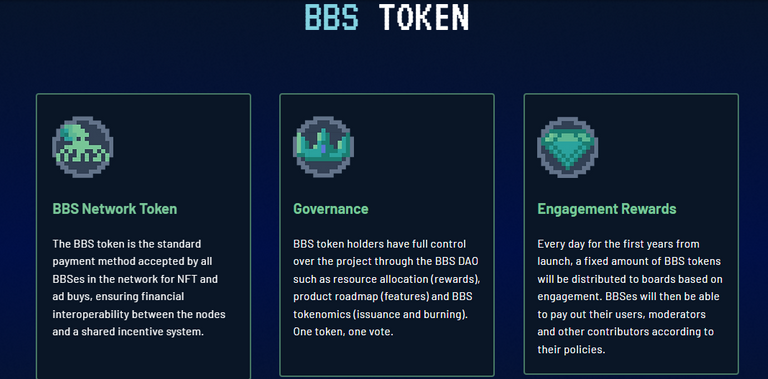 It seems extremely simple to start a BBS Bulletin Board (Page) Its likely ill make one to centralize some of my Chaos under one banner.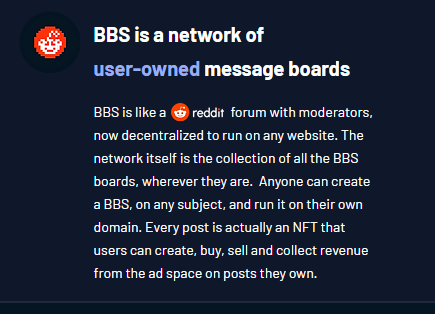 I'm going to get more informed before I create one but its something to be on the look out for.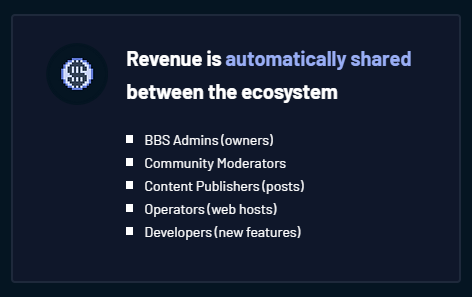 Honestly its something I never thought to ask for but I'm glad to find a site BBS, All thanks to Rising Star a free play to earn on HIVE.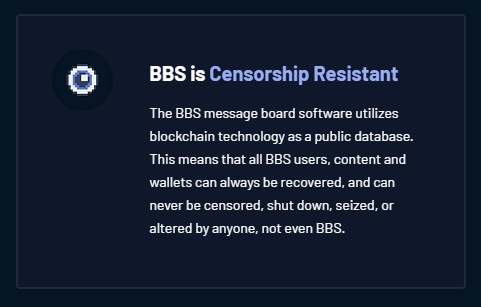 If you want to check out BBS here's the link
https://www.bbsnetwork.io/
Want to check out Rising Star please consider using my referral link below. 👇
https://www.risingstargame.com?referrer=chubb149
Hash Kings & Weedcash
A Pot growing play to earn game here on HIVE Hash Kings is making strides in its development.
https://www.hashkings.app/
Raids started not to long ago & they are currently still having their avatar sale, while not free its cheap to play guide below.
https://hashkings-2.gitbook.io/getting-started/
My math I came to a little over $1 to play using both their rental system & NFT market here 👇, the Rental market is in game.
https://nftm.art/buy/hkfarm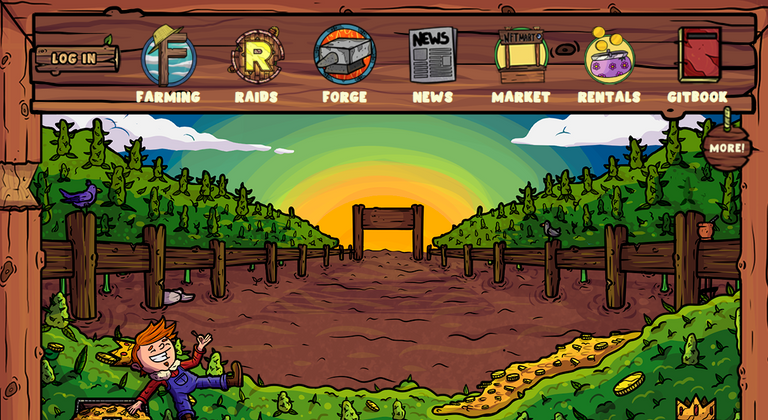 Recently their site got a redesign + a new forge system for a avatar Blend use case.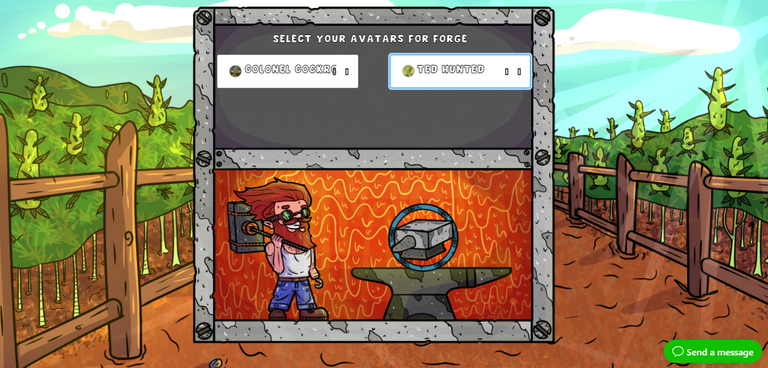 Getting cooler & cooler as time goes on its great to watch humble little games grow like a weed.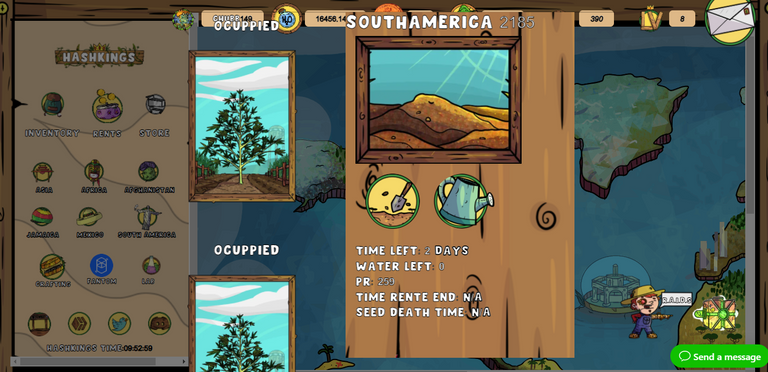 So check out Hash Kings Grow your Pot Portfolio earn some BUDs & NFTs along the way.
https://www.hashkings.app/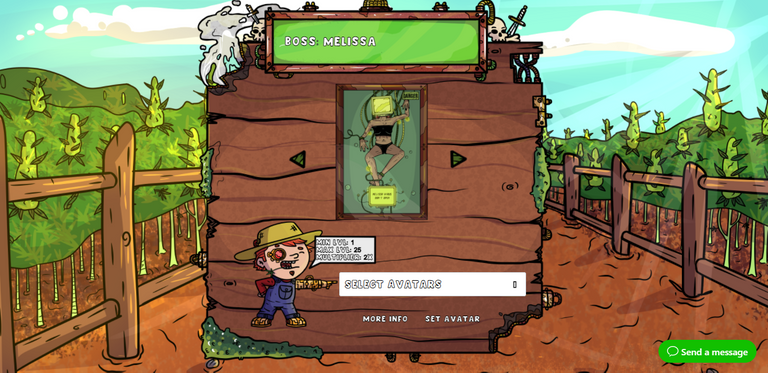 Check out the new Raids & Forge yourself, if Smoking the real deal is more your idea of a good time you could stop by Weedcash & tell us all about it.
https://www.weedcash.network/


New NFT market with NFTs made by yours truly & other friendly Stoners of HIVE.
https://www.weedcash.network/nfts/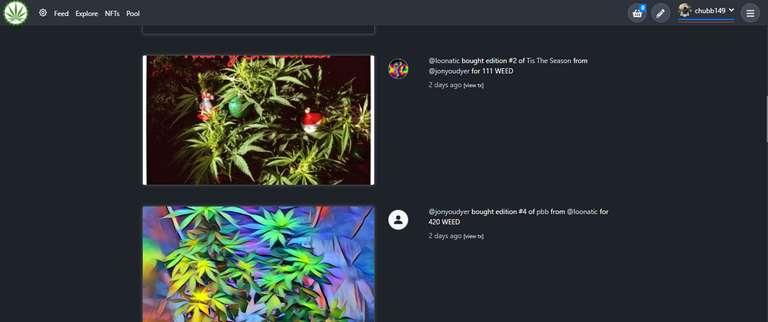 Hell even a Real world use Case for their token WEED in the form of a Pipe Store.
https://weedcash.store/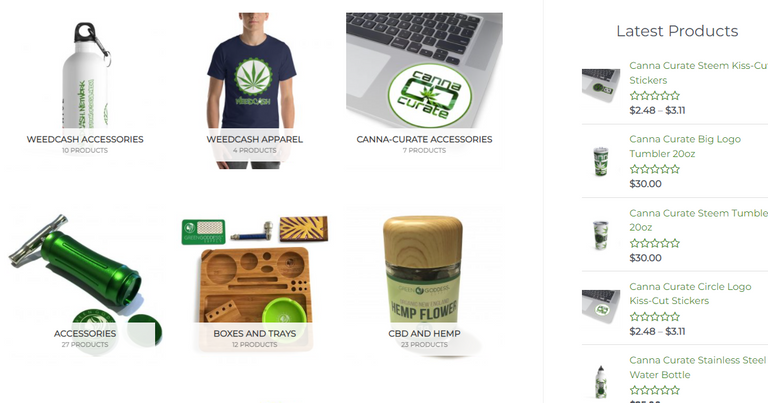 I Also Started a Torum Weedcash clan feel free to re blog there but I cant get the link Torum is down today for updates.
Metal War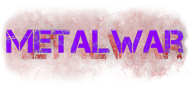 Metal War is A WAX play to earn that has in recent months has had many upgrades to the game play / NFT colection making it not only affordable, but dare I say profitable.


It has taken months, but I have to state its difficult to get to this point the games are very rudimentary at first as this is a difficult type of game to build. From scratch at that so to have a blockchain game do so much in so little time is amazing.



The NFT colection has both expanded & balanced the value making it affordable to play yet rewards long term players simultaneously.
That's not to be understated as its an all but impossible balance to achieve = Prices displays health of the games economy.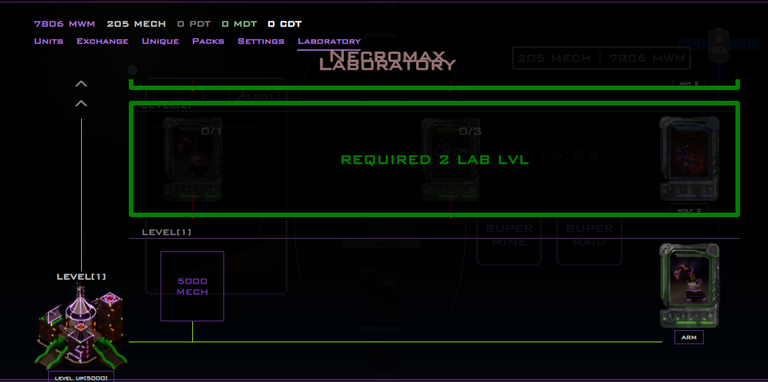 I recently unlocked & bought my Necromax Laboratory after which I staked it to both generate MECH hourly & produce NFTs as I advance in the game. I could have also sold the Necromax lab as its an NFT which can be staked traded or sold.



Though I could sell my Necromax Laboratory NFT could be sold for minimum $54 I spent roughly $23 to get here so producing further NFTs is worth more then a single sale.



All 3 airdrops today include a wolf NFT 👆 with which you can perform raids in the Metal War game to generate MECH.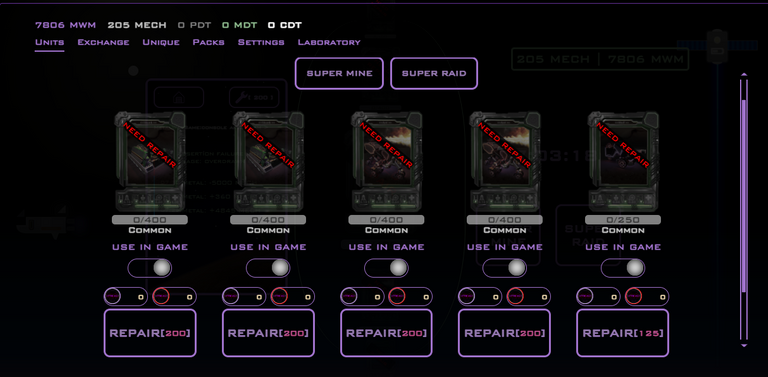 After you send a unit on a raid you then wait 8 hours then you can repair the unit for 185 MWM which can be acquired on alcor.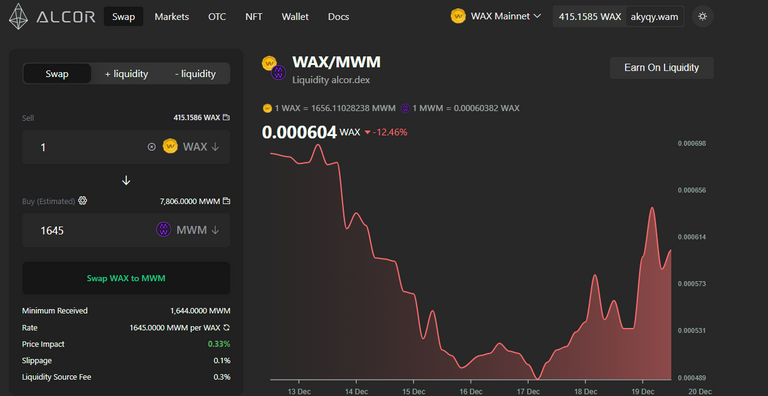 https://wax.alcor.exchange/swap?output=MWM-metalwarmint&input=WAX-eosio.token
Its dirt cheap MNM 1 WAX gets over 1600 MNM at time of writing & you may also trade MECH for MNM in game.
https://metal-war.com/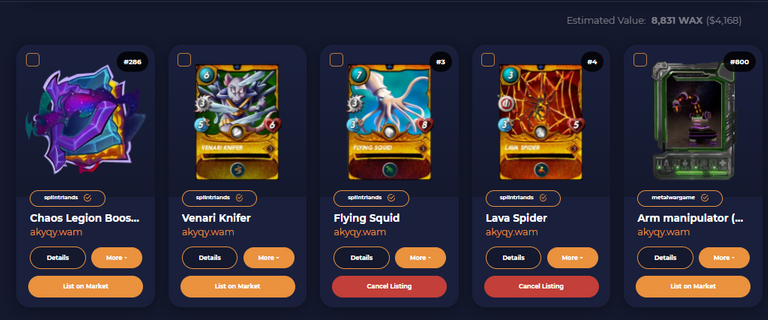 Once you earn 5000 MECH you can purchase the Necromax Laboratory NFT when staked you may then produce other NFTs such as the Arm manipulator NFT.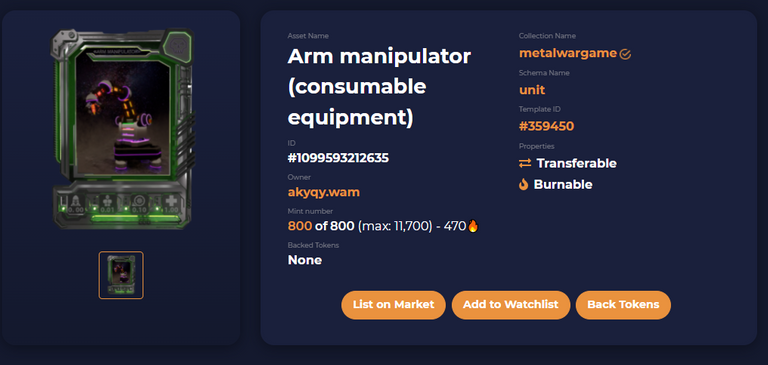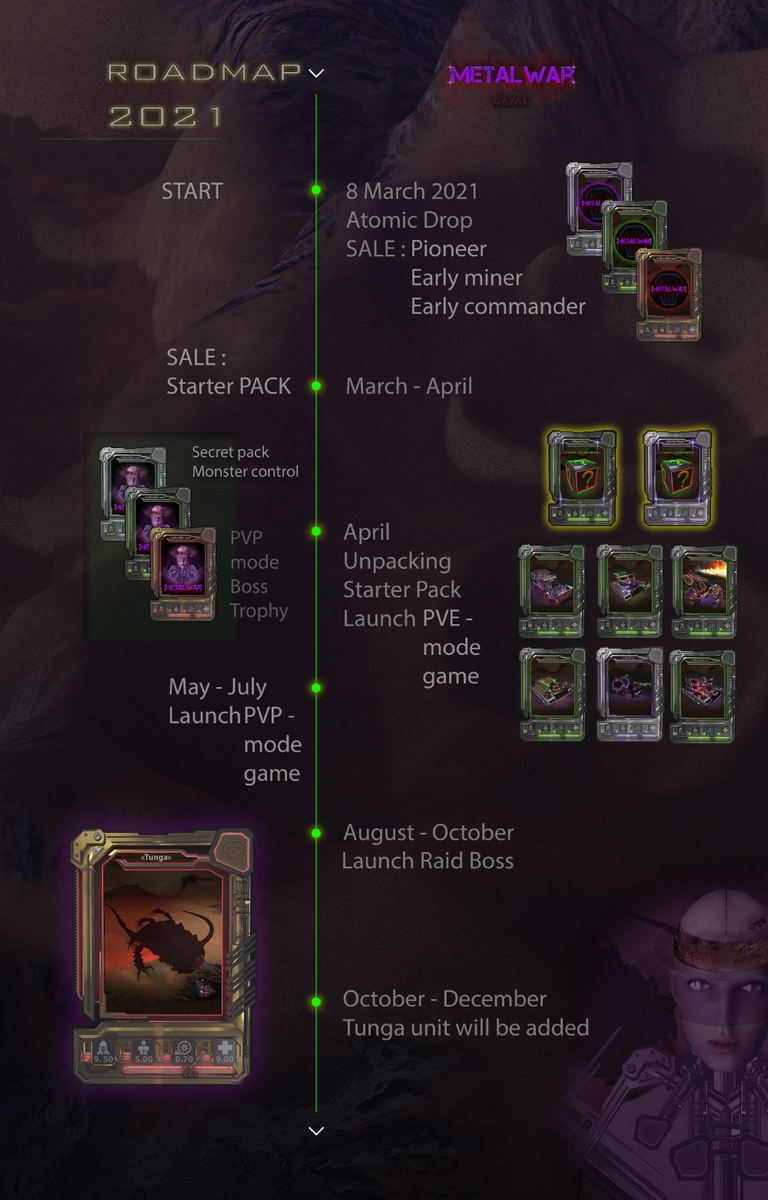 The Organic creature Units are next to be added to this RTS play to earn & you will want to be part of Metal War before that.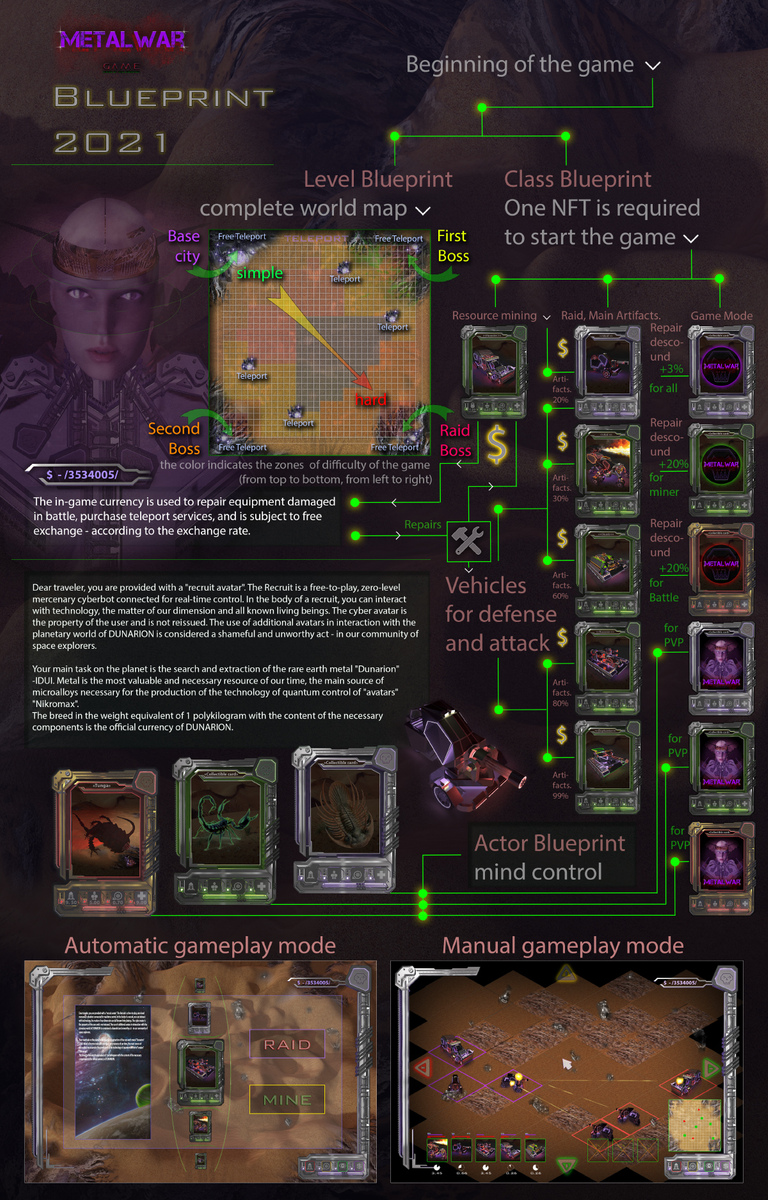 Tiz The season
Its December so you know what that means obligatory free NFTs due to the holiday season, who cares free swag is free swag whatever the reason.
So far some I know for sure this year are Blockchain RPG, Nefty Blocks, Crypto Brew Masters, & Green Rabbit.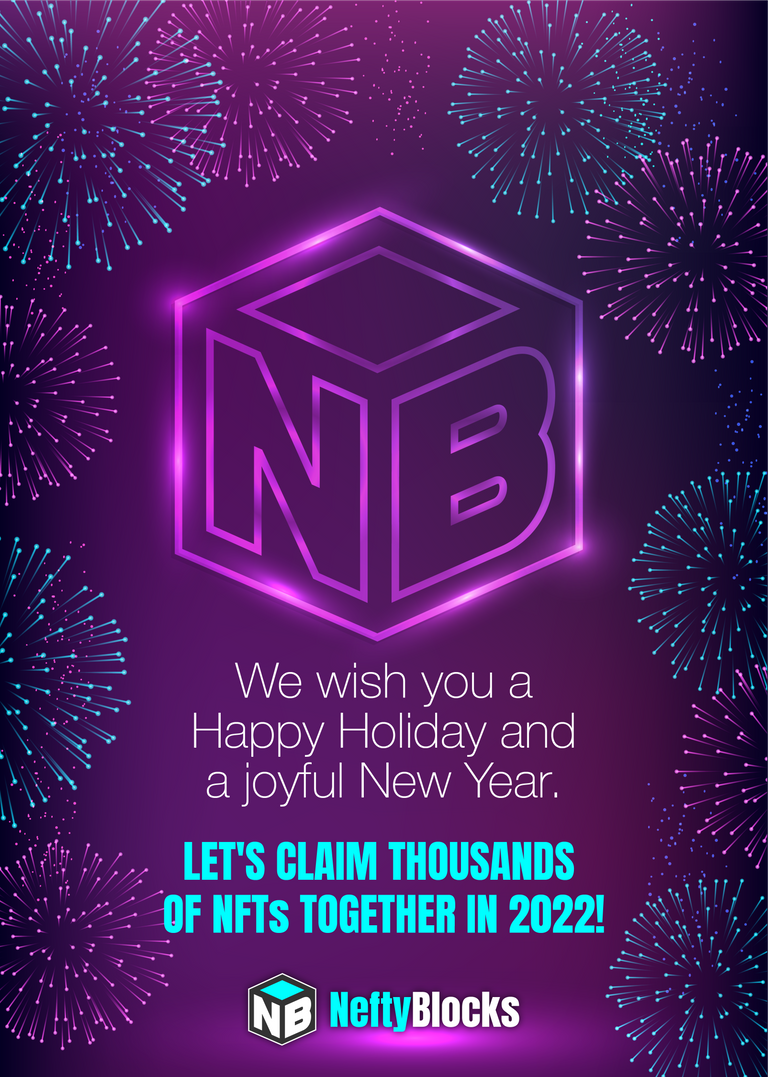 If you use Nefty Blocks you may already have this NFT in your wallet.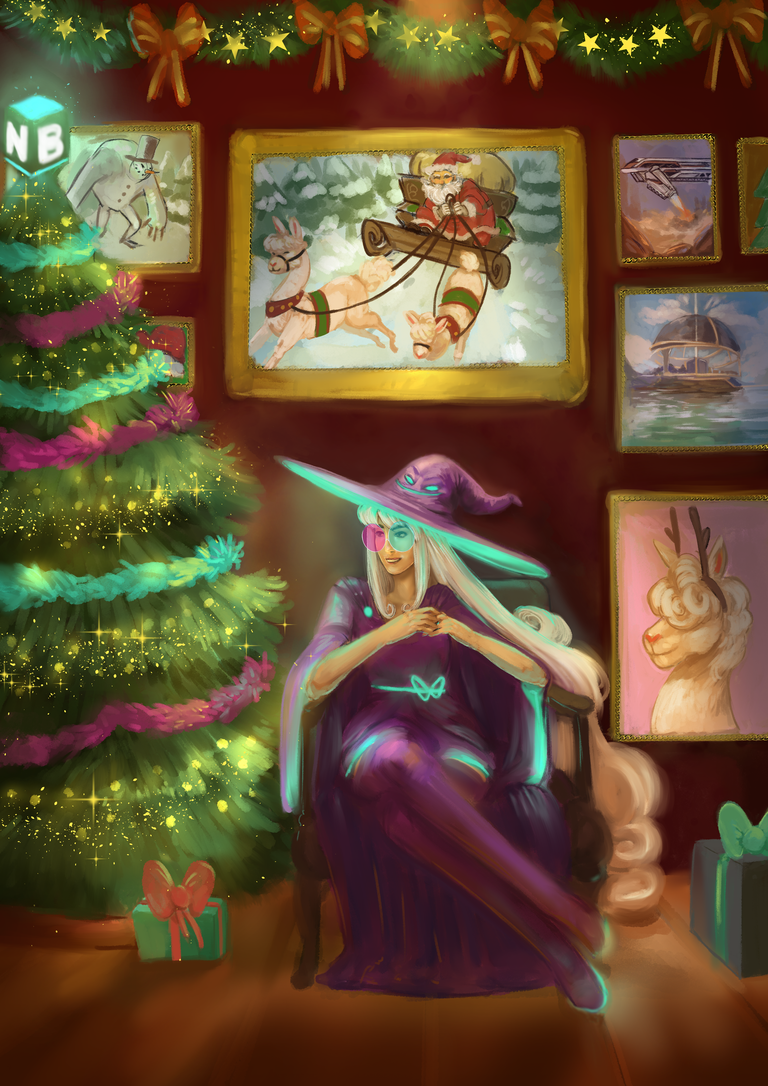 On December 23 at 9:00 UTC, a SuperBlend that uses this Christmas Card 👆 as the only ingredient will allow you to obtain a "Dirty Fiat" NFT. 5 are backed with 500 WAX, 25 with 100 WAX, 50 with 50 WAX, and 522 with 10 WAX. So, go forth and Burn that "Dirty Fiat" to get WAXP!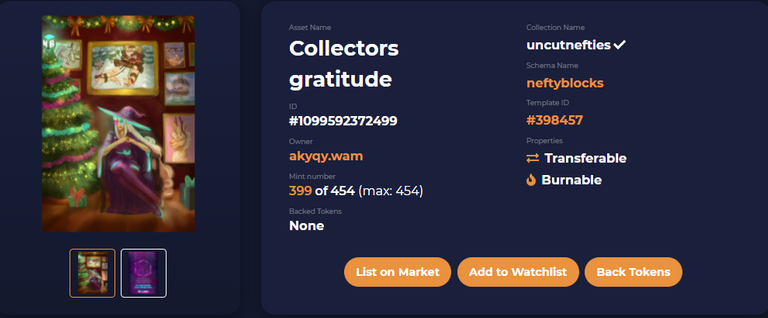 Next we got the Blockchain RPG give away starting in 1 day



https://neftyblocks.com/c/blokchainrpg
Green rabbit event isn't a give away but it is a dirt cheap NFT with high resale so I would check it out.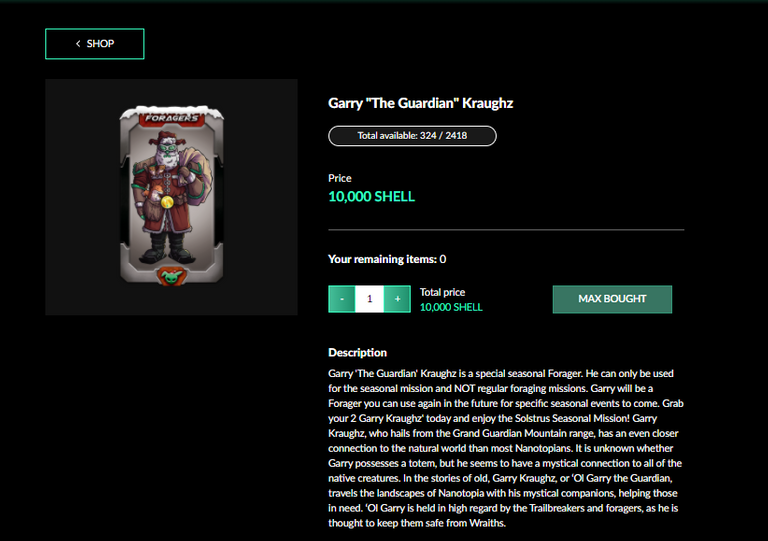 Cost 10,000 SHELL you can get SHELL here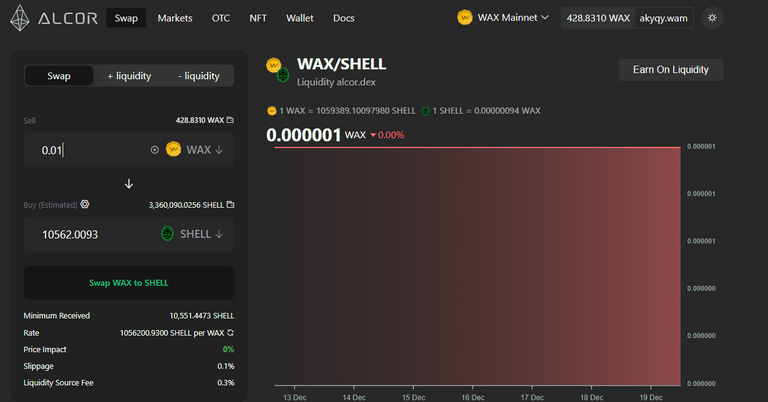 https://wax.alcor.exchange/swap?output=SHELL-token.gr
Limit of 3 per person for the next 5 days cost 0.001 WAX resale goes for...



Roughly 600x what the NFT costs Green Rabbits game store is where to find this Garry "The Guardian" Kraughz NFT.
https://greenrabbitgame.io/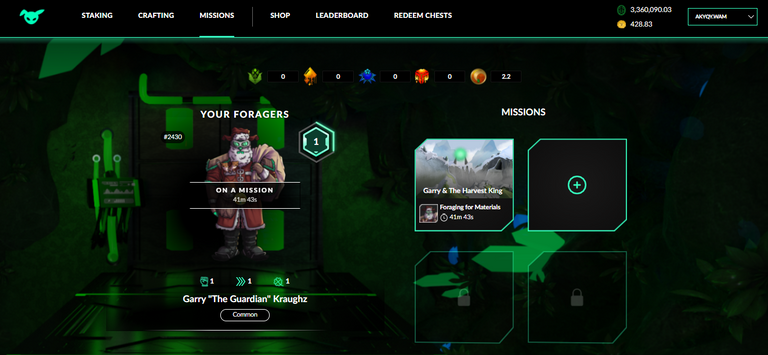 You could also use The Guardian" Kraughz NFT on the new missions section of Green rabbits game types.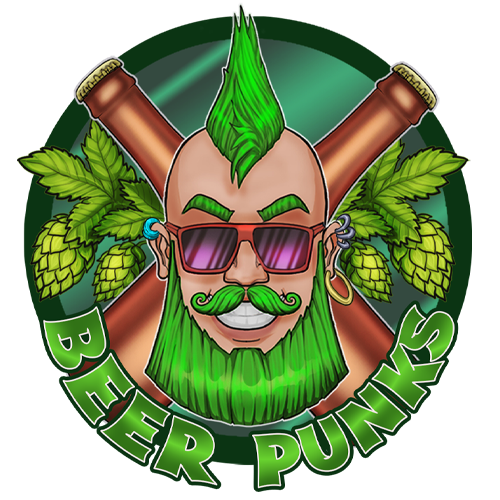 Crypto Brew masters is kicking the Crypto punks horse to death for the holidays get in on that here 👇.
https://neftyblocks.com/c/gocryptobrew/drops/81840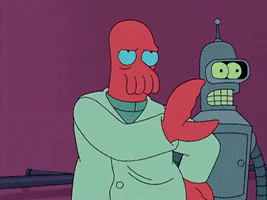 Have a wonderful NFT swag season.
Atomic Hub Updates
Atomic Hub is an NFT market for WAX or EOS NFTs I generate my airdrops through them & its WAXs biggest NFT market. I move a good amount of Splinterlands NFTs through WAX one new feature extremely helpful is the little box on the top left of each NFT.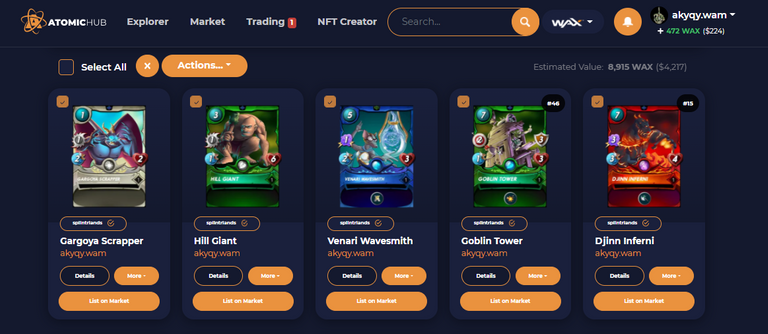 Clicking the box on all NFTs you wish to group allows you to perform an action like creating an airdrop or selling all at one time.



My NFTs may now be sold at the lowest price on each with a single click & execution.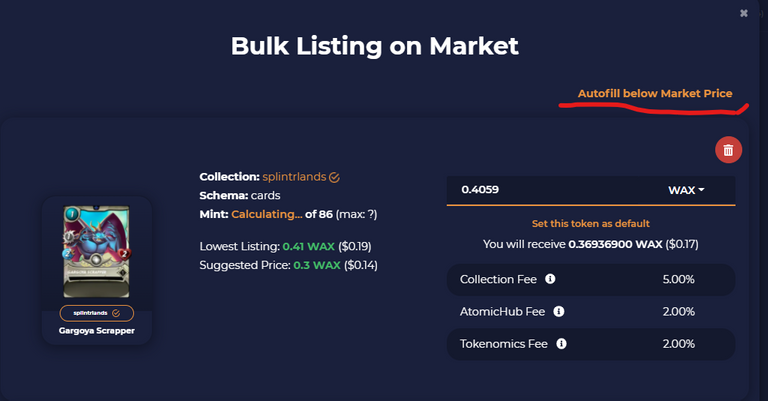 Changing each to the lowest applicable price for that NFT compared to the current market.



Bam auto handled in one shot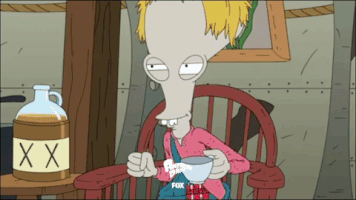 Now the next part is a tip if your in the market for WAX NFTs, my inventory contains over 1,800 whitelisted WAX NFTs most listed for sale.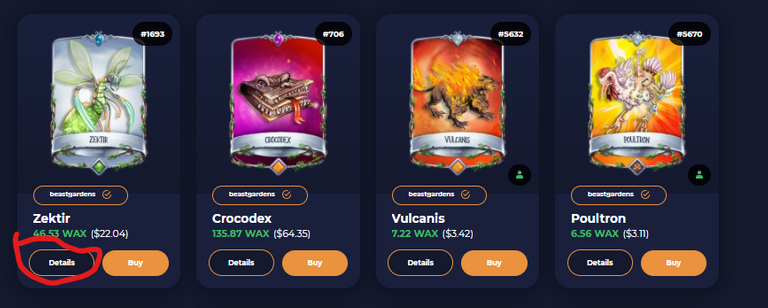 Say you find an NFT in my inventory or just on the WAX market you want but for a lower price then listed click details.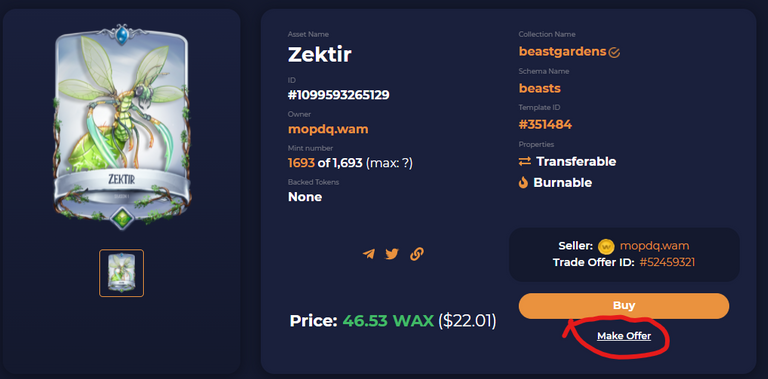 Now underneath buy is a link for make offer option, clicking this allows you to send an offer of what you rather pay or think is fair.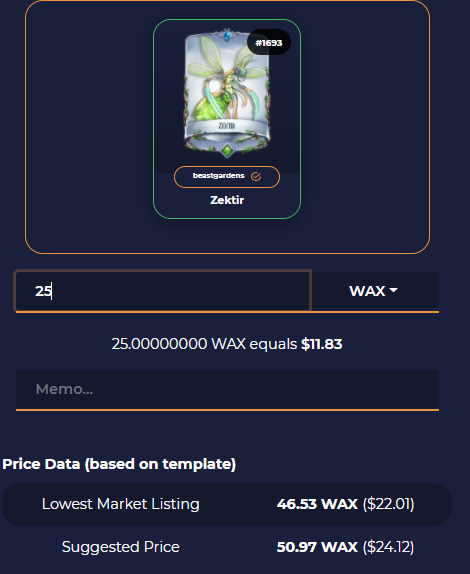 While recently posted sellers may not like the offer Vendors like myself loose track of their inventory so making an offer may just work to both peoples advantage.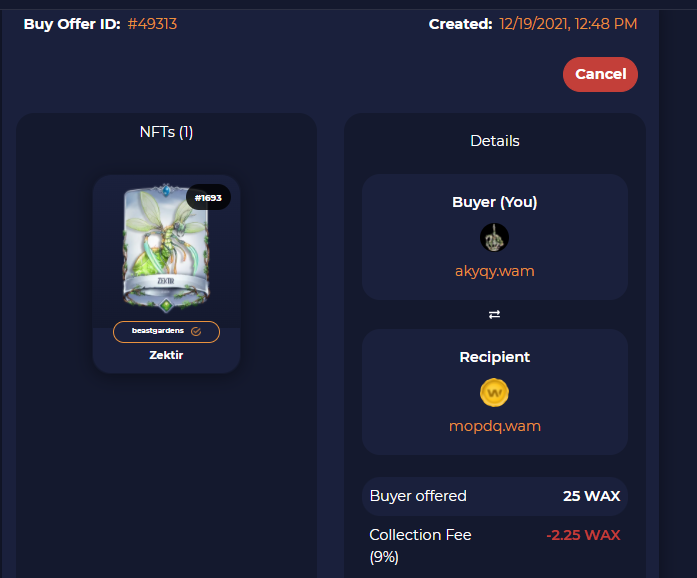 I want to take my funds back before it goes through I simply cancel the trade order.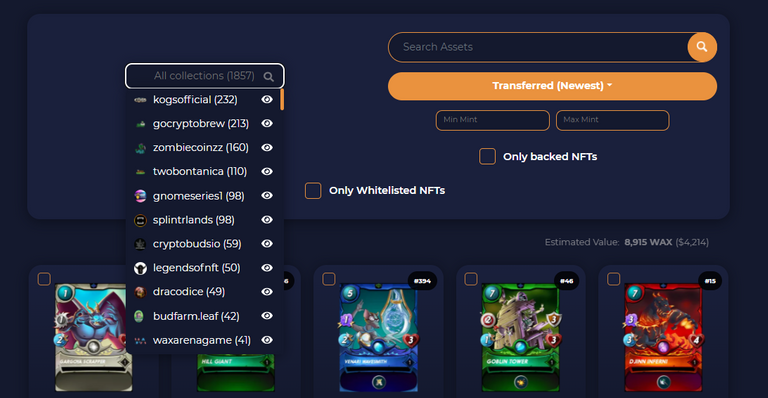 More then welcome to browse my inventory & shoot trade offers for any NFT now the notifications work so ill notice.
Link to my portfolio on WAX not all NFTs are listed but you can submit a trade order for my NFTs on or off the market.
https://wax.atomichub.io/explorer/account/akyqy.wam
Given I have 1,857 NFTs the chances are you may just find something.
Airdrop temporary change
Todays post only I hope Torum appears to be offline there are still 3 airdrops the third will instead be in the comments of the Hive post.
First NFT airdrop on the HIVE post
Second NFT airdrop on the PublishOx Relog ( link in Hive post comments)
Third NFT airdrop temporarily just Put into the Hive post comments.
Staggering & at random to keep it fair so if you miss the first airdrop keep checking back to the Hive post for a 2nd and 3rd chance.
https://peakd.com/@chubb149
Sorry for the confusion I'm working on getting this a little more streamlined.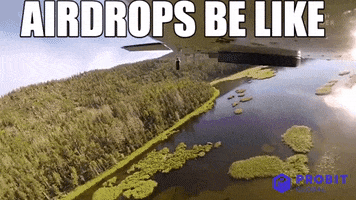 Airdrop
https://wax.atomichub.io/trading/link/689789?key=5JQWAMzF3NcDfbWnzvjFkPWLM1TKaMcSY2SE6eKNLC7buBGaEYA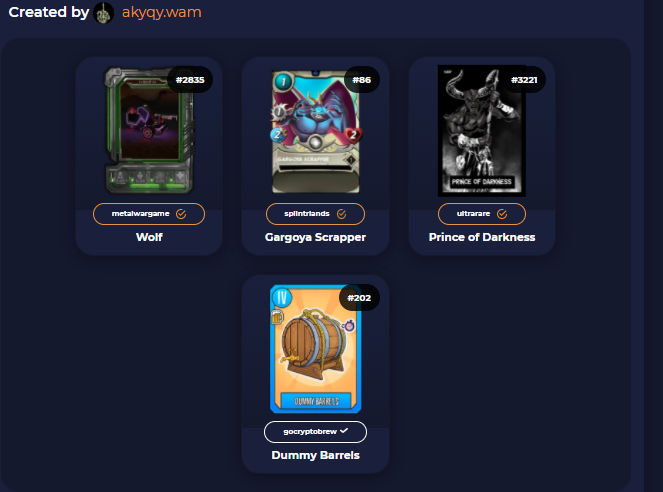 If your the lucky reader dont forget to check out metal war the Wolf NFT is all you need to get started.
You can find my over 1900 NFTS on WAX here
https://wax.atomichub.io/profile/akyqy.wam
My twitter
https://twitter.com/Brandon36907436
I try to post all airdrop links on twitter as well as HIVE if you want to help support future airdrops Re-blog
upvote subscribe please it really helps.
All my accounts below are monetized & I appreciate Crypto or NFT donations on the following
https://twitter.com/Brandon36907436
https://www.torum.com/u/chubb149
https://wax.atomichub.io/explorer/account/akyqy.wam
All donations go toward making airdrops bigger & better Thank you all your support keeps all this going.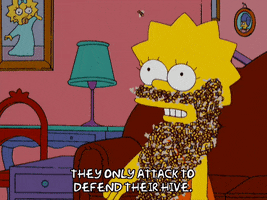 ---
---